Prostate Cancer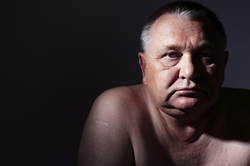 All Rights Reserved
When you're worried about prostate cancer, your first challenge is learning about the risk factors and what can be done to prevent this disease. After a prostate cancer diagnosis, you'll need to understand the prognosis and learn what to expect during treatment, including how to manage symptoms and side effects.
Signs and Symptoms of Prostate Cancer
Treatment for Prostate Cancer
Getting Proactive About Prostate Cancer
A New "Miracle" Drug Regimen Saves Men With Inoperable Prostate Cancer
Exciting Clinical Trials for Advanced Prostate Cancer
Prostate Cancer Breakthrough Could Determine Whose Disease Is Aggressive, Whose Isn't
Questions About Prostate Cancer
What Else Can I do for Incontinence After Prostate Surgery?
To PSA or Not to PSA? Prostate Test Highlights That Not All Cancers -- or Medical Decisions -- Are Alike
Caregiving With Prostate Cancer
What Should We Expect After Dad's Prostate Surgery?
How Do You Care for Someone Who Had Their Prostate Removed?
How Do I Get My Father, Who Has Prostate Cancer, to Accept Help From Others?
Tip: Tip: 4 Cancer Screenings Medicare Will Cover
Sure, screening tests for cancer cost money -- unless your loved one qualifies to have them done for free under private insurance or Medicare. See these four routine tests that Medicare covers.
read more