Osteoarthritis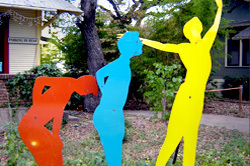 The knees, hips, hands, neck, and low back are the places most likely to develop the aching and stiffness that are the classic hallmarks of osteoarthritis.
Although osteoarthritis can't be cured, proper management can reduce pain, improve mobility, and augment quality of life.
WHAT KIND OF HELP DO YOU NEED?
Signs and Symptoms of Osteoarthritis 
Preventing Osteoarthritis
Management of Osteoarthritis 
Walk Safer: New Shoes for Alzheimer's and Arthritis
Common Questions About Osteoarthritis
Is it Normal to Still Have Pain Three Years After I Broke My Hip?