Oral Health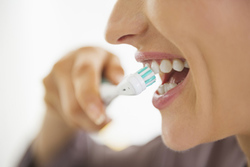 Take care of your smile -- and you'll be taking care of your whole body. Get great ideas about how to improve your own oral health, plus practical tips to help you care for your loved one's oral health, too.
Tip: Arthritis and Tooth Brushing
When you have arthritis, brushing your teeth is not easy. This tip might help.
read more