Lung Cancer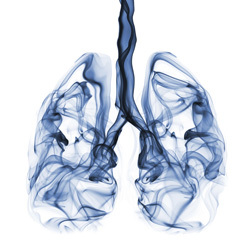 All Rights Reserved
When you're worried about lung cancer, your first challenge is learning about the risk factors and what can be done to prevent this disease. After a lung cancer diagnosis, you'll need to understand the diagnosis and learn what to expect during treatment, including how to manage symptoms and side effects.
Lung Cancer: Caregiving Questions
How Do I Know if It's the Right Time for My Father With Metastatic Lung Cancer to Enter Hospice?
Should I Let My Father-in-Law Smoke if it Means He'll Take his pills?
How Can I Get My Anxiety Under Control While Caring for My Mother With Stage IV Lung Cancer?
Is There a Set Amount of Chemotherapy a Lung Cancer Patient Can Receive?
What C
Will My Mother With Late Stage Lung Cancer Need Full Time Care?
How Can I Keep Active With Lung Cancer?
Does Coughing and Phlegm Mean My Mother's Lung Cancer has Returned?
Could These Be Lung Cancer Symptoms?
Can You Have Partial Lung Cancer?
How Can I Support My Wife Emotionally as She Deals With Advanced Lung Cancer?
Lung Cancer Caregiving: From Our Authors
For Cancer Patients, The Right Clinical Trial Can Be the Secret To Survival
5 Myths About Cancer Prevention: Beware the Hype!
Fighting the Stigma of Lung Cancer
New Lung Cancer Vaccine Quadruples Survival Time for Some
A Promising New Lung Cancer Vaccine
Aging Smokers: Who's Going to Get Lung Cancer?
Tip: Tip: 4 Cancer Screenings Medicare Will Cover
Sure, screening tests for cancer cost money -- unless your loved one qualifies to have them done for free under private insurance or Medicare. See these four routine tests that Medicare covers.
read more