Long-Term Care Insurance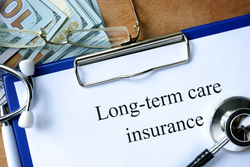 As you're caring for your loved one, it's a great time to start planning for your own future. Here, find out more about what long-term care insurance is, when it might be wise, and how to shop for it.
Caregiving at Home
Long-Term Residential Care
Tip: Give the Gift of Long-Term Care Insurance
If you're struggling with what gift to get your parent for his next birthday or an upcoming holiday, consider an unconventional present that could buy...
read more