Chateau Center Nursing & Rehabilitation Center
7050 Madison Street, Willowbrook, CA, 60527
Talk to a Family Advisor: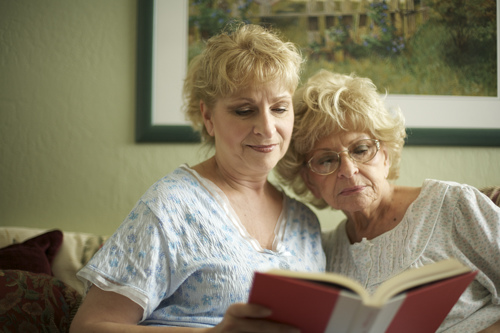 Top nearby Nursing Homes
Reviews of Chateau Center Nursing & Rehabilitation Center
---
ug
May 17, 2017
Other
Not Sure how this place was given 4 stars. After touring the place during the day I had decided to bring my mom there for long term care. I brought my mom there and couldn't believe what I saw. The aid coming to help me get my mom out of the car was my first red flag as she came flying down the stairs with the wheel chair then kept ramming the wheel chair into the glass door.. all the residents were lined up in the hallway about 1 p.m and still lined up when I went back at 730.. My moms room mate I felt so sorry for as she must have been in a soiled diaper all day, You could smell it 3 doors down, the list goes on .. Needless to stay after 10 minutes I took my home with me.. I received a call the next asking why we left . After telling this person everything he then asked me what he could do to make it right , I said I would never bring my Mom back there even if they gave her a private room for one year for free,, Heck I wouldn't even bring my son's guinea pig there.. I only hope that he did review the tape of 2nd shift.and the residents are getting the care they deserve, for some reason I doubt it.. This still blows my mind 2 months later.. the one star is only so I could write this review other wise I would even give one star.
---
Willis404876
September 11, 2016
I visited this facility
The Chateau was clean, I saw the dining area, and everybody seemed self-sufficient. They showed me the therapy area, and it looked fine. I've got nothing negative to say about it. I went a few times, and it looked good. They have shared units, it looked clean, and of pretty good size. However, they didn't have a courtyard.
---
Anonymous108123550
June 16, 2015
I am/was a resident of this facility
I was in Chateau Center for therapy. I was satisfied with the staff. It was pretty nice. They accepted Medicaid patients. If there was one thing they can improve on, it would be the food. They had very good therapy.
---
Mary C1
October 19, 2014
I am a friend or relative of a resident
I would recommend this facility. Everyone is very friendly, and it's clean. They seem to be very concerned about all the residents. I'm very pleased with the care my husband is getting. They are very competent and provide great care. The facility is very nice also.
---
Caring70954050
December 24, 2013
I am a friend or relative of a resident
Mom was only in Chateau Nursing Center for 10 days. She was there for rehab. The social worker at the hospital where she was at recommended a few different places for us. We went by how much it was going to cost per day and how close it was to our family and both these factors were met by Chateau Nursing Center. Their service was fine. They met our expectations. Their food was not gourmet but it was fine. The facility was clean but it did have an odor about it. It had nothing to do with that being dirty but it just had the odor of these types of facilities. Sometimes where there are elderly sick people with just myriad of incontinent issues, etc., sometimes you just can't get rid of that smell. This facility didn't smell awful but it smelled like a hospital as opposed to a home.
---
ash2
November 20, 2012
I am a friend or relative of a resident
This assisted living facility seems like a fairly decent place. I have visited Chateau Center probably around five times since my grandmother has been a resident. Chateau Center had a Christmas Dinner, I remember, when I went last year to visit my grandmother. I do not have much experience with other assisted living facilities, so I cannot compare with other sites; my impression is that these places are generally depressing. However, Chateau Center seems to be a pretty nice facility. The visiting hours are good and the staff seem friendly enough. The only complaint I can think of about Chateau Center would be that the rooms seem very dark and depressing; but I suppose that's the nature of nursing homes and is probably relative to each individual's needs. Other than that, this assisted living facility/nursing home seems like it's not a bad place. It's a little far off the highway, which makes it a little bit difficult to locate--also, it's located near a funeral home, which is depressing, too. But like I said, the facility itself seems fine.
---
nancb59
July 03, 2012
Other
We had Mom at Chateu for 9 months. The staff took wonderful care of Mom when she was there, they are a group of dedicated and caring nurses. When I visited with Mom everyone of them greeted me with love and compasion and when I left after my visit I was asured she was in good hands. The staff in the dining area took good care of making sure Mom ate and if she was not happy with the meal they would get her what she wanted The Therapy staff handled her with kndness.
---
meecyion
March 30, 2012
I visited this facility
This facility located in Hinsdale Illinois was very impressive in appearence. They accept all form of health insurances for forms of payments. There is no on-site dialysis services, the residents are escorted to different facilities if this service is needed, There is a full clinical team to make interdisplinary decisions, servicing skilled , short and long term needs. Residents normally are residing two to a room. There are numerous activities that take place in the building thru out the entire week. The grounds are fair, and the residents seem to be well-connected to the staff. While there I noticed how attentative the staff were to the residents. I would rank this facility a 3 out of 5 stars.
---
Granddaughter3
October 25, 2011
I am a friend or relative of a resident
Beginning my search for a nursing facility for my grandmother, I knew exactly what I did not want. I did not want a facility that appeared dirty, had an odor, or seemed to have a revolving door of staff members. A recommendation from a friend brought me to Chateau for a visit. The facility is very clean, there is no overwhelming odor, and the staff is friendly and interactive with the patients. The move-in coordinator was extremely helpful in assisting with the difficult transition to a nursing facility and offered feedback and helpful tips. After moving my grandmother here, I am very happy with my decision. I toured at least 12 facilities before deciding on Chateau. My grandmother has taken her time adjusting, but I appreciate that the staff encourages her to participate in group activities such as Bingo, prayer, and Bunco. I know that in the coming years, her physical capabilities will become more and more limited due to her diagnosis with Parkinson's, but I am hopeful that the staff will continue to work and assist her with her daily activities as they have proven to be very supportive and helpful already. I would recommend this facility to anyone looking for a new home for an elderly relative who can no longer care for themselves.
---
Kim Blechschmidt
July 27, 2011
I visited this facility
My great Aunt was a resident at the Chateau for almost a year. She was end stages Alzheimer's and hospice. The staff, especially nurses and aides, were very kind and caring. They provided an individualized approach to my Aunt and were responsive to families questions and concerns.
---
From Chateau Center Nursing & Rehabilitation Center
---
Chateau Center in Willowbrook offers Skilled Nursing and Rehabilitation, including physical, occupational and speech therapy. Chateau also offers a secure memory care program and accepts various forms of payment. We are Medicare and Medicaid certified.
Location of Chateau Center Nursing & Rehabilitation Center
---
Request Info
Get full access to reviews, cost information, and amenities