Notting Hill of West Bloomfield
Claim 6535 Drake Road, West Bloomfield, MI, 48322
Caring.com Listing
Talk to a Family Advisor: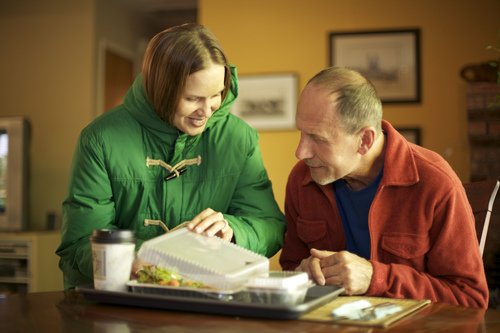 Reviews of Notting Hill of West Bloomfield
---
Mormor
July 29, 2017
I am a friend or relative of a current/past resident
My husband was at Notting Hill, West Bloomfield, MI for 7 long weeks. The care he received was exceptional. He received OT and PT from top notch professionals every day of the week. The nurses were fantastic! They were "on top of things" at all times. And the CNA's were so caring and friendly. They took good care of my husband. I would highly recommend Notting Hill to anyone that is in need of intense Physical therapy.
---
mgersin
July 20, 2017
I am a friend or relative of a current/past resident
This is my Mother's second visit to Notting Hill. This current visit is much more serious, as we are dealing with an open wound, and a new diagnosis of cancer. We as a family are making decisions for her feature. During this time she is in a safe environment being well cared for She is getting stronger with a physical therapy department that cares for her progress., This care starts at the front door. An employee at the front desk named Margaret helped me take care of not one but 2 small issues I was experiencing. She really didn't;t have to, as I am sure it is not part of her job duties. She took it upon on herself to take action and go to the proper people to get the job done. I am grateful you have people like her working at Notting Hill. I hope that Margaret is recognized for her dedication to the patients, Most importantly being a wonderful human being.
---
Karen Gordon Rosenberg
June 21, 2017
I am a friend or relative of a current/past resident
From my first interaction with both Lynn and Rebecca in the Admissions office, I felt relief and reassurance that my dear friend would finally be in a space of comfort and safety at Notting Hill. His recent physical decline had resulted in the decision to accept hospice care. While this decision was emotionally painful, moving into Notting Hill provided some relief for both of us. Neither my friend nor I knew what to expect from the end-of-life process, or how his needs would best be met. How fortunate we were that Notting Hill had the availability and resources to provide care for my sweet friend in his last month of life. Immediately noticeable upon entering Notting Hill is the cleanliness. No odor, no stains in the carpet or furniture. The newness of the facility lends to the pristine feeling of the environment. There are no barriers or alarmed doors requiring a code through which to enter. Residents are attended to in their rooms or in appropriately designated areas. I was relieved that the sights and sounds commonly found in facilities, such as a nurses station with staff and residents huddled around in a chaotic manner, were never observed at Notting Hill. CNAs Diane, Miesha, and Ebony were exceptional in their heartfelt efforts to provide dignity and respect for my friend. Anne D. generously provided a CD player so that he could listen to the music he loved so much. I was consistently impressed with the menu variety, both in nutritional value and taste. Even when it became necessary for him to have a pureed diet, his meals remained high quality in flavor and presentation. My work as a geriatric care manager has forever been altered by this personal experience. As the sole caregiver in this situation, I was grateful to have peace of mind that my loved one's path toward transition was guided by the compassionate care of the Notting Hill staff.
---
Blackbutterflii
June 11, 2017
I am a friend or relative of a current/past resident
I am a person that has to see things for myself in order to give the appropriate response to situation. My family has dealt with our fare share of facilities such as Notting Hill. From the outside it looks like a small school or apartment complex. To our surprise it's not. Walking into Notting Hills your mouth drops at the site and smell. It's so amazingly beautiful and it smells like fresh southern home made food. The staff members are so amazing that they make it easy to interact with them. When it was time to leave our second home it was a happy and sad moment. It was sad because we grew to love them. A few tears and sad faces but it was time. We keep in touch and sometimes visit. We formed a bond with Notting Hill .... We love our angels.???
---
Pilot1978
June 08, 2017
I visited this facility
The food at Notting Hill is amazing .... restaurant quality! The therapy staff is friendly and knowledgeable. Definitely would recommend this facility for care.
---
pw721
June 07, 2017
I visited this facility
My mom was a patient there and excellent care . The food was excellent. The staff was nice and caring. She felt as if she was at home. My mom was there in November and she still talks about how she had no worries. We recommend it to family and friends all the time
---
NanaA
May 11, 2017
I am a friend or relative of a current/past resident
Staff is very friendly and caring. They help when needed.
---
robertb308
March 06, 2017
I visited this facility
I found the staff to be friendly and caring. The therapy program was great and the food was excellent. They even have a full menu to choose from in your room and dining room. The facility was clean and did a great job with laundry.
---
ni-riain
February 21, 2017
I am a friend or relative of a current/past resident
My father was there for less than two weeks for rehab. Although the facility was clean and nicely decorated, Dad said that the night shift treated him roughly. Medications ordered from the hospital took more than 24 hours to be delivered, during which time, Dad went without. Usually, Dad was still in bed, not dressed when we went to visit. Request/reminders to provide care were met with delayed response. Several searches to find the nurse to ask questions were unsuccessful. When the nurse was found, questions were answered with the statement, 'I don't know' Even the dietary department seemed to find a request for tea with his meals unreasonable. In the time Dad was there, he was sent to ER twice. The second time, we decided to move him to another facility. PT was great. The ward clerk was rude and dismissive. It took a full week for admissions to have me sign the papers, and I was never approached by any department representative for admission interviews. As a former nurse in a nursing care facility, I found the entire experience appalling. I will not recommend this facility to anyone.
---
park1
February 14, 2017
I am a friend or relative of a current/past resident
Therapy seemed to be the only good thing here. Our family member was unfortunately removed from here. Therpay during the day seem to be helpful. Once the evening shift comes on let the games begin. Never around!!! Nurses are overwhelmed with too many patients. They are reluctant to help .Our family member didn't get the right medication for a week and was forced to be removed and sent to the hospital to have meds corrected. staff seems bothered to do anything. When we called in the evening to check on our family member the staff would hang up or not answer. Yet day time nurses seemed to do their job. I assume due to supervisory staff being where during the day. The therapy is great. it's unfortunate that patients and this facility will suffer if management doesnt take the time to hire quality, caring people that are up to the task of caring for our loved ones.
---
Maczac
January 24, 2017
I am a friend or relative of a current/past resident
My mother is getting treated badly. They didn't even come in to get her dress, the physical therapist got her dress at 11:45am today. She has only got 1 shower the entire time she's been there. Nursing staff doesn't respond to her especially when she has to be helped with her walker to the bathroom. The food is terrible and has lost over 10 pounds and can't lost any more weight. I had to call several times this past weekend to get them to call her doctor. I'm making sure she gets transferred immediately!!! The DON hasn't even returned my phone call, let alone her nurse when I had concerns about her health. Everything is documented and I will hold the facility accountable for anything bad that happens to my mother. I'm 300 miles away otherwise I would sign her out myself!
---
unhappy advocate
January 08, 2017
I am a friend or relative of a current/past resident
Don't get me wrong; the staff that is there is very friendly and helpful; the problem is the facility doesn't have enough staff. While my mother was there the following occurred; we took her out on daily leaves and she was never given any medication to cover while we were gone...she was prescribed a medication for pain which the facility was out of for four days; they missed giving her one of her medications; the water therapy which was the biggest draw for us was only given once in the time my mom was there because the therapist went on vacation; if you came for visitation in the evening it is hard to get in or out as there is no staff to unlock the door. The alarm at the door is always going off and ignored because staff knows people set it off to leave the place.
---
jaimma
January 06, 2017
I am a friend or relative of a current/past resident
Never sent your loved one here! The therapy may be adequate but the nursing care is horrible and dangerous to the patients. My mom put on 10 pounds of water weight and her legs were weeping and they did nothing. The nurse lied about the treatment. They grabbed her oxygen away from her even though she was told by the oxygen supply company to take it home. They sent her to the ER with chest pains and never called any family member. When they realized how angry we were at her treatment and how sick she was when discharged someone called the hospital to get information about her. This is in total violation of the HIPAA law. Be sure to report your poor and/or dangerous treatment to the State. 800-882-6006
---
Mike77777
January 02, 2017
I am/was a resident of this facility
This facility was a horrible experience. We waited hours to obtain a bandage to cover an open wound, never received the prescription needed for an infection. Very poor service and carpeting throughout facility which harbors germs.
---
relative of past resident
October 11, 2016
I am a friend or relative of a current/past resident
My Father was a long term resident at Notting Hill of West Bloomfield for approximately two years. He received excellent care from every department. They have an outstanding Physical Therapy Department. Dr. Jain and her staff provide excellent medical service. The Financial / Billing department is professional and compassionate. The atmosphere at Notting Hill is peaceful, quiet, and comfortable. I would recommend this facility to anyone.
---
AbbyM
April 19, 2016
I am a friend or relative of resident
My mother was at Notting Hill recently for the 2nd time and after previously trying 2 other well known rehab facilities in the area I'd never let her go anywhere again but Notting Hill. The therapy is fantastiic, her doctor was excellent, the nurses and aides were on top of her care, her room was always clean and the entire staff couldn't be nicer or more accommodating!
---
observant family member
April 19, 2016
I am a friend or relative of resident
PT and OT are good. Nursing care is terrible. Lots of lip service with no delivery. Staff is incompetent and phony, acting like they care, but providing as little care as they can get away with. Always had to be reminded of patients' needs and orders. Dr. does not return calls! Services were better 1 year ago...won't be back again.
---
Anonymous119089650
March 22, 2016
I am a friend or relative of a resident
It seemed like Notting Hill has a great deal of employee turnover and didn't give my mother the kind of personal care that I expected. They need to improve on their care the most. I did think that their rehab was very good.
---
Bee1972
March 02, 2016
I am a friend or relative of resident
My father had his knee replace and we decided on Notting Hill of West Bloomfield for his rehabilitation. The staff is lacking from knowledge to caring for other human beings. They continued to give him pain medication when it was ordered to be stopped. Shortage on supplies from breathing treatments to gloves. Poor communication.
---
Koko13
October 22, 2015
I am a friend or relative of resident
My father recently had his knee replaced and after surgery he had a heart attack. St Mary's told us he needed rehab before going home so we decided to go to this place. All the staff were amazing from the start. His nurses, and his aides did a wonderful job, they were so attentive to all his needs. The therapy is what it's all about and he was able to go home after about 2 weeks. I will continue to recommend this rehab to anyone!
---
luckystarr
July 30, 2015
I am/was a resident of this facility
I was in notting hill and in my opinion it is the worst care I ever received. Please do not be fooled by the beautiful decor the nursing staff is the worst and the aids do nothing at all. There was one male aid that brought me water changed my bed if it had not been done. If he was not around nothing was done. I requested assistance with bathing never happened. I you love and care about the person you are putting in there, go some place else or you will regret your decision!!
---
Docbig
June 07, 2015
I visited this facility
We just got my brother in law out of this place. Caregivers with a few exceptions were the worst! They really need to ask themselves why they work in this type of setting as the vast majority of them seem emotionless about their jobs or who they are caring for. Pretty wallpaper and a good location are not reason enough to sentience a loved one of your to this type of care. They actually took a residents call buzzer away for bothering them one night. That is abuse and will be felt with elsewhere. They give medicines out hours off schedule a crazy and unsafe situation due to cause harm if it hasn't already. Stay away!!! Wish we did.
---
Unhappy12345
April 05, 2015
Other
Not impressed with the staff at all. The first person sitting at the front reception it not friendly AT ALL. ...I was a bother to her to ask a question!!! The rest of the staff nursing aids, nurses are rough with my father. I transferred him to another center. I was very unhappy and shocked and disappointed with how unfriendly everyone was here!!!
---
Lynn37
January 16, 2015
I am a friend or relative of a resident
Right now my husband is in the skilled nursing level of Notting Hill of West Bloomfield. Both the staff and the care are wonderful. The quality of service plus the knowledge and timeliness for certain healthcare conditions especially aggressive ones is wonderful. It is clean, aesthetically pleasing, and has all the amenities one would want such as valet parking. The meals are wonderful in terms of quality and the presentation, and they have all the modalities one could want from a rehab setting.
---
Jenny Cash
November 20, 2014
I am a friend or relative of resident
My mother was a resident. The Facility is very nice. The care she receided was awful. She went for ReHab after surgery, they left her in bed. Didn't bathe her, change her clothes and she couldn't reach her phone for help. Her health declined and she was taken by Ambulance to Henry Ford Hospital. To be fair, we visited on different days at different times to compare care, it was all bad.
---
ILoveTheLord
October 29, 2014
I am a friend or relative of resident
At first impression this place is awesome, however, when you look past the décor, you will find that the level of care and effectiveness of staff is sub-par at best. While most of the staff appear friendly (likable), they are lazy and will only do the bare requirement. If you are looking for a facility that offers great (I would settle for good) care, you should look further, as you will not find it here. However, if you are looking for a newer, pretty place but require almost no staff interaction, this is a good place to look.
---
Daylilly
September 12, 2014
I am a friend or relative of resident
My experience with Notting Hill comes a year later than the first review. Things have changed. Nursing and cna care ranges from caring and efficient to grumpy and sloppy. Staff now has disintegrated into factions. We have heard "that's not my job" or " night shift should be more careful" numerous times. The building, grounds, and common areas are well maintained but room cleaning is not up to par. The food is average. Should your require a special diet avoid this facility altogether. Five days into our stay errors in doctors ordered diet are still happening. Food service staff especially management is very nice, but ineffective. The dietician actually told us she was disappointed in the response from the kitchen when she tried to address the errors. These comments should be made to the facilities director, not the patients and their families. If someone is not doing their job and management doesn't retrain, encourage, or fire the slackers the whole facility degrades.
---
Naomi4
February 27, 2014
I am/was a resident of this facility
The only other place I went to was Notting Hill but they don't have any living areas there. That place was awesome. I was there for almost two months. The facility is just about a year old so it's a brand new facility. Top notch décor. They had a piano room that had a big grand piano, couches, table and chair set up in there. They have a big screen TV in there. The dining room was like any top notch restaurant. The rooms were spacious and clean and they were set up really nice. They had a chest, a drawer, a night stand and a free stand, an armoire closet. I can actually get into the bathroom to use the commode. The cleaning staff and the housekeeping staff kept the rooms clean and the maintenance staff was constantly going around, touching up little smudges of paint and whatever needed cleaning. They kept the place in excellent condition. All of their caregivers were certified CNAs and the nurses were at the kiosk in the hallways right outside my door. There was a nurse there 24 hours a day unless they take half an hour and go on to the dining room because there was a nurse always present in the dining room. The caregivers gave utmost care. You rang for them, they were there in 5 minutes or so. You didn't have to wait half an hour for them to come if you would want it. They were accommodating. Everybody knew what they had to do and that was done. They would stop to see what you needed whether it would be a therapist or a social worker. They all seem to work together. There wasn't a lot of bickering among the staff. The therapist worked really hard with working with you to get you back. They work effortlessly to get you back in shape as quickly as possible.
---
About Notting Hill of West Bloomfield
---
Notting Hill of West Bloomfield is a nursing home in West Bloomfield, MI that provides patients with skilled nursing care as well as private or shared accommodations. Contact Notting Hill of West Bloomfield for more details on housing, services, and rates.
Features of Notting Hill of West Bloomfield
---
Medicare (ratings last updated: 06/16/17)
Health:
Overall:
Quality:
Staff:
Medicare Provider Number: 235663
Ownership Type:

For Profit Corporation

Date Certified:

05/01/2017
Location of Notting Hill of West Bloomfield
---
Top Cities for Assisted Living
---
Request Info
Get full access to reviews, cost information, and amenities