Deanwood Rehab and Wellness Center
Talk to a Family Advisor: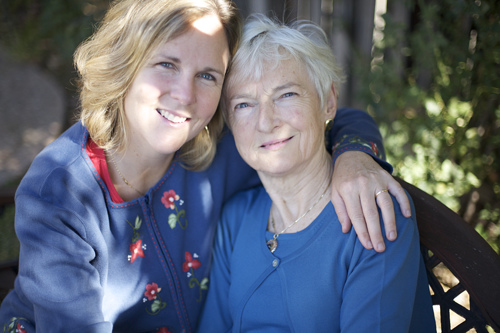 Reviews of Deanwood Rehab and Wellness Center
---
jadenhghj
March 31, 2017
I visited this facility
I went to check on my Job application and the stuff were very rude and people walking around not doing there job but talking and laughing very unprofessional enviroment if i say so but i will not recommend no one to work here im Happy i saw for my self
---
coahoma
March 29, 2017
I am a friend or relative of a current/past resident
I was not happy with the services my dad received while at Deanwood, every time i visited he was soiled and not cared for properly, had to com[plain on several occasions, The smell on the unit was very unpleasant not a happy daughter with the services he received. They had 2 residents fighting while i was at a team meeting and staff did nothing to stop it
---
TonyTony
October 17, 2015
I visited this facility
The nursing home is doling better now, food is better, environment is great,medication dispensing system is poor they are using old school method in 2015. I think they can do better. tony k
---
Happy Raymond
March 18, 2015
I am a friend or relative of resident
You'll do need a couple more stars I know what the scene was some years ago your Security has the game faces on everyday and the flow of traffic is mostly residents. Up-keep was fine,staff was approachable and patient. The care was as close as a family memeber taking care of their family member which provides a relief in what people want for member's of their family it was exactly what was needed.
---
Browngirl
January 23, 2015
I am a friend or relative of resident
First impression is very dissapointing. Unfortunately, for DC residents there are only (2) rehab facilities in this area that offer dialysis. For us, It was either Deanwood or Alabama Ave, SE. Needless to say, I chose Deanwood. There is parking & security. I found the staff to be very accommodating to my mother's needs; perhaps due to the fact family members visit "everyday". No matter the facility, a strong family presence makes the difference. My greatest concern is the care my mother is given (that medicare is paying for); will not settle for anything less. If the staff has a problem with that, well perhaps they need to seek a different career; I will be there visiting at least 5x a week; for sure. Have no problem handling whomever I need to in making things right. Again, the staff workers I have been involved with are good, compassionate individuals; security keep you laughing.
---
Laverne2
December 12, 2014
I am a friend or relative of a resident
My mother did well at Deanwood Rehab & Wellness Center. They had her do physical therapy. Every time I came, they were working with her, and the therapist was really good to her. The room was clean. She was complaining about her roommate, but other than that everything was really good. The nurses made sure she took her medicines, and I told them if anything happened, call me no matter what time it was. One time at 1:00 in the morning they called me when she tried to get out of bed.
---
missyoung
December 04, 2014
I am a friend or relative of resident
I was so disgusted with with this facility in one day of visiting family member. Ifound family member Iin bad condition. Member was soak and wet, bed wet and told patients were checked every two hours. No way. I was also told by nurse patients are bathed really good every three days. I was terrified and began looking for another facility right away. The area where patients ate you could literally smell that several patients had not been changed which made the area smell real bad. Outside of the front entrance I was scared to get out of car for there were patients and residents just hanging out. One person was asking everybody arriving or walking pass if they had any change. It was terrible. I told administrators I wanted to get my family out of there. They said they understood how I felt and they would get to the bottom of it and to please give them another chance in which I could not do. In one and a half day I had already had enough.
---
Winkie
June 02, 2014
I am a friend or relative of resident
The staff at this facility are a joke. The services rendered are unacceptable. Complaints: patients are being ignored while the nursing staff congregates at the nurse's station talking and laughing. Patients are not being cleaned and/or bathed properly. Patients the need immediate care such as medical attention are not being treated because the medical professional is a "Consultant". Meaning the staff will schedule an appointment for the patient but the doctor or nurse does not have to keep their scheduled appointment. I have written complaints…perhaps someone will read this and take heed. Next step…the Lawyers Office.
---
capris
February 21, 2014
I am a friend or relative of resident
My mother was a resident here for 21 days and this place was a house of HORROR. The staff is constantly bickering, they dont feed the patients on time and the food is stale, cold. Some patients do not receive medicines... they are not given the correct meds... they cry and call for assistance for hours. My mother told me one night there was a flood on her floor and no one ever answered as patients rang the emergency call button for hours. i wouldnt send a pet here for care!!! there are drug addicts in the lobby and on the front of the property. I didnt feel that my mother was safe here at all. I wouldnt even give this place one star. On her last weekend in the facility she was complaining to the staff of a headache and unable to lift her head. No one attended to her for 5 hours and only gave her Tylenol and she is a stroke patient. when I arrived i had to have her transported back to the ER!
---
Ms. Reed
June 11, 2013
I am a friend or relative of resident
This place does a good job implementing the make believe, Despite the changes made the management practices and culture remain sadly poor. Staffing turnover and facility structure display a negative imbalance. Deanwood is oriented by costly rehab and not the caring that its marketing team attempts to have others imagine.
---
Some1cares
November 28, 2011
I visited this facility
Here's the situation, I have to give this place a poor review because it has a long track record of not providing the best care (you can look up the findings on the dc government website from the last inspection). For years residents and their families have complained about personal items being misplaced, treatments not being properly administered, and so on. However, in the past in the last few months I have seen improvements and renovations being done. Also, others I know have recently visited and found that their experience is fairly positive. I'm not sure how deep these changes will go. Are the more than cosmetic? I'm not sure. The last time I was there I saw residents sitting out in the rain, which I thought was odd. Still would I recommend "the Dean "to a friend or family member? Not at this time. Hopefully, soon I can revise this review completely.
---
A Clinical Social Worker
August 13, 2011
I visited this facility
This is a nursing home, one of the mid-sized ones in the area, and it offers rehab services as well as dialysis onsite. The place had a bad reputation in the past as far as patient care, but has recently changed hands""and the new owners are now striving to make changes for the better. There are already some good signs: More security at the gate, including checking of visitors' identification. There have also been changes in staff, and all staff members are now required to wear uniforms as an added security measure. The physical appearance of the place has also been improved, with new paint and new furniture. There's also a new computer system for tracking information that should help make the place run more efficiently. There is a church, beauty salon and a shop onsite. Scheduled events include exercise and singing "" along with holiday events and parties. There are usually two residents to a room""although some rooms have four. The rooms are divided only by a curtain, so there's very little privacy. The food is typical nursing home food""bland, and not many choices. There are, however, dieticians here who can customize menus for special diets and who accommodate some requests. The aides oversee the custodial care""and nurses at the nurses' desk manage the medical aspects. The coordination of care and follow-up is adequate""especially given that this place deals with some of the toughest cases in the city. This facility accepts strictly Medicaid, so its residents are not wealthy. It also has young adults and middle age people in it as well as seniors, and they tend to congregate in the smoking area and lounge and game room. And because so many of the residents are younger, they seem to be more active than in many nursing homes.
---
About Deanwood Rehab and Wellness Center
---
Deanwood Rehab and Wellness Center is a nursing home in Washington, DC that provides patients with skilled nursing care as well as private or shared accommodations. Contact Deanwood Rehab and Wellness Center for more details on housing, services, and rates.
Location of Deanwood Rehab and Wellness Center
---
Request Info
Get full access to reviews, cost information, and amenities