Kresson View Center
| Nursing Home
2601 Evesham Road, Voorhees, NJ, 08043
Talk to a Family Advisor: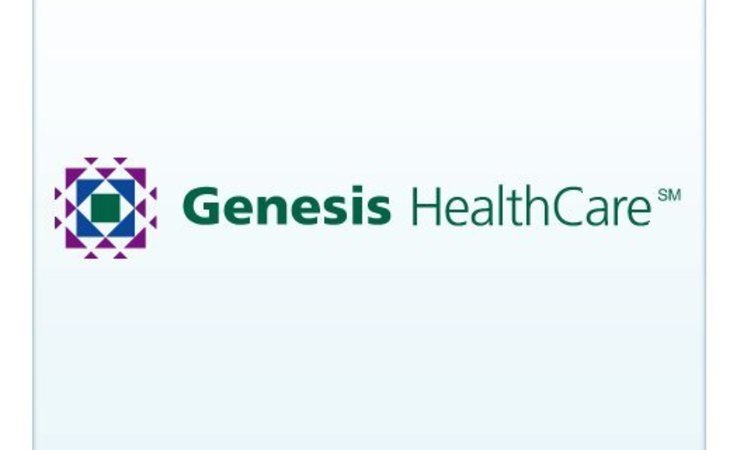 Top nearby Nursing Homes
Reviews of Kresson View Center | Nursing Home
---
heatherb1
January 16, 2017
I am a friend or relative of a current/past resident
My mother was at this facility for the last years of her life fighting two separate auto-immune disorders which wreaked havoc on her major organs. When she passed, the staff were nothing less than like family, ensuring we had everything we needed and even followed up with us months after. She was bed ridden however they bathed her everyday, made sure she had her favorite clothes on, sent a priest for her Sunday mass if she was too sick to leave her room, even took her outside on nice days so she could have fresh air. The care here extends now to my grandmother who is in the throws of end stage Alzheimer's. She, like my mother, is always clean, medications are given at the correct times, and the floor nurse as well as the aides are always available for me to speak with if I have concerns. I never have issues contacting the financial office nor the facility head nurse. Please keep in mind, this is a nursing facility and not an assisted care facility. If your love one requires 24 hour one-on-one care, perhaps an in home nurse or an elder care company would be a better option for you.
---
KeepYourFamilyAtHomeAndCareForThem
December 30, 2016
I am a friend or relative of a current/past resident
One of the most nasty and unprofessional places I've ever been. My mother was a resident here and every morning I would come in (several times a week) she was still in bed, past 12-1 pm. The aides would always say they were short and that's why they couldn't get my mother up on time. I am inclined to believe them. One morning I came in early and watches the aides work from the time the shift changed at 7 until about 12:16 when she finally made it to my mothers room but by that time I had wash s and dresses her. They need more staff and more professionalism. I moved my mom out of there 2 weeks after I saw they couldn't care for her properly.
---
alor50
September 13, 2016
I visited this facility
I have read the negative reviews for this facility and feel compelled to set the record straight. My mother was cared for at this facility for the past six months. She passed on August 28 at this facility. This home is one full of nurturing and caring nurses and aids. It is a small home with a home like feel. I spent many hours at the facility. It rarely ever smelled, it was constantly being cleared; and, my mother was kept clean and cared for right up until her death. The first floor staff under the direction of Tom is an absolutely wonderful group of concerned and aware individuals. If you are looking for a place that allows your loved one to be active and engaged in activities, then this is really not the facility; however, if your loved one is unable or unwilling or without the energy to participate with the exception of human interaction with others, then this may not be the facility. Their nursing care, kindness, overall concern and interaction with the resident is excellent. When your loved one needs overall bodily care, what you are looking for is different than if they are still able to engage in activities. So, let's give Kresson View the credit for what they do well: care for the elderly. Thank you to Tom, Cindy, JeanneAnn, Tom (two), Travis and Tina for helping my mom to pass over. I do not know the names of all of the aids, but I equally extend my thanks to them. Lorie Ritter
---
DaddysGirl2
March 19, 2016
Other
If I could give this place a 1/2 star I would! The worst place I've ever seen for care! Patients are not tended to for hours! So much the ones that can get out to the hall to beg or plead for the medicine do so those that can't aren't so fortunate! I wouldn't bring my worst enemy here let alone a relative I care about! Patients are left in their diapers etc. for hours without care. I've sat here for hours and days and can count the number of times a nurse came in to check. They only come to bring meds, nothing more! The physical therapy is a joke, the administration is a joke! They must being paying medicare and medicaid to get a 5 star rating. DO NOT BRING YOUR LOVED ONE HERE! Stay far away!
---
Amandaloverly
March 18, 2016
I am a friend or relative of resident
This place is all smoke and mirrors. They fool you with decent looking food, pretty extravagant activities, and somewhat spacious living quarters.... But behind all the superficial oohs and aahs, the care that they actually deliver is completely sub par. They must get all their staff from Camden and pay them in peanuts, I can only assume based on the way some act. Another thing to mention is that my mother constantly has to wait for her aide who cannot come when called because the aides are taken from being able to give care and scheduled for shifts to babysit in the dining room all throughout the day. If she needs to get to the bathroom at 11:30 or anywhere near lunch time, forget about it, because they make the nurses spend hours doing that too. Some of the staff here is just plain old lazy no matter what time of day, but other times I can understand their lack of availability.
---
his big sister
January 29, 2015
I am a friend or relative of resident
Staff is VERY unprofessional and don't even try to find someone to help the resident on a weekend. Physical therapy? What a joke. One MD oversees the entire facility and visits once a month (but only if a nurse actually requests a visit for a patient.) Chances are the MD has never or will never assess the patients status or needs. I called the MD directly once and said I can't believe that he has never even personally seen my brother so they can coordinate services and give us a treatment plan. He said he can't see everyone because he doesn't just have this facility but oversees additional ones as well. They are required to just have an MD on call. He said "That's just the way we work around here." Please, if you are considering this place - look elsewhere. Get referrals and go to the places personally before you move someone in to a facility. Unfortunately the hospital barely gave us any time to check out places and I'm getting him transferred a.s.a.p.
---
Lindsaylu1102
May 24, 2014
I am a friend or relative of resident
This facility has the most unprofessional staff I have ever seen. They are not attentive to their patients, and the younger staff are always on their phones, not paying attention to anything. They are not helpful and many are not knowledgeable and do not take the time to know their patients individually. I would not recommend this facility.
---
L.F.N
March 31, 2014
I am a friend or relative of a resident
My mother-in-law is in Genesis, and I think they are relatively attentive when it comes to her medical needs. What is very important to us is that the staff is ready to communicate. They tell us what she needs. I have a rapport with her doctor who comes there, and she calls me with any problem and lets me know what's going on with her. I think they treat her respectfully. The rooms are fine. The mattresses are good. Right now, she is in a semi-private room with a dresser, nightstand, and little closet. They do take her out in her wheel chair to their little solarium/eating area. However, I don't necessary like the food that they give her. She's lost a lot of weight since she's been there. When she's with me, my key goal is for her to eat a lot, which she did before. I also want them to move her around more than just sitting her in the wheelchair, even though it has a cushion in it. I'd like to be able to see that they can move her around a little bit more. She has dementia, and maybe she is not explaining her needs to anybody. One of our complaints in the past was that when I came in, she was by herself at a table. I guess they changed a little bit, because now when I come in, she's with other people. That means a lot to me. It impresses me when I go to their dining area and a lady talks to me about Mom.
---
Mary69973750
January 18, 2014
I visited this facility
I visited Kresson View Center. The living quarters looked nice. They had a very basic dining area. They did say they had activities and they had something going every day. However, I didn't like the quality of the staff. There were residents there unattended.
---
Angelfriend
August 27, 2013
I am a friend or relative of a resident
My husband went for rehabilitation at Kresson View Center for only five days since he was brought back to the hospital immediately. I learned that there was only one RN who suprevised the whole building which was a five-story building. The living conditions were slightly improved than the other facility. There were more activities available if you sorted them out but you had to be physically capable of doing those activities.
---
Mary0108
August 07, 2012
I am a friend or relative of a resident
This was a wonderful place. My dad become violent during his final months and could not live at home. We had a large family who visited my father often at Kresson View. They were always good to him....morning, noon, night. I highly recomment this facility.
---
Ericjm13
May 09, 2012
Other
My mother, who has Alzheimer's and dementia, was at Kresson View for almost two months for rehab after she broke her hip. We chose them because we heard their physical therapy was very good, which it was. The problem was with the rest of her care. Other than in physical therapy she was not encouraged to walk at all. She was also not encouraged to use the bathroom or to do much of anything. She was overmedicated, put on a mechanically soft diet, and, in general, not treated as an individual. She was managed more than cared for. I understand that my mother can be combative and uncooperative because of her illness, but if a facility cannot care for patients according to their needs, but rather, do whatever they have to to to maintain their operation, then maybe they shouldn't be in this business. To be fair, there were many caring nurses and aides who were very good with my mom, but many others who weren't. Overall, there was very poor communication within the facility. The facilty itself did not have enough room to function efficiently and effectively and lack of cleanliness was a big issue. I did find social services to be very understanding and helpful. But if we had to do it over again, we would definitely not have chosen Kresson View.
---
---
Offering skilled nursing, medical and rehabilitative care for patients and residents. Whether for a short stay or for an extended period, our Clinical Care Teams are focused on implementing personalized care programs to facilitate recovery and improve well-being.
Features of Kresson View Center
---
Medicare (ratings last updated: 06/16/17)
Health:
Overall:
Quality:
Staff:
Medicare Provider Number: 315207
Ownership Type:

For Profit Corporation

Date Certified:

05/01/2017
Location of Kresson View Center
---
Request Info
Get full access to reviews, cost information, and amenities