Concordia Transitional Care and Rehabilitation – Bay Pointe
Talk to a Family Advisor: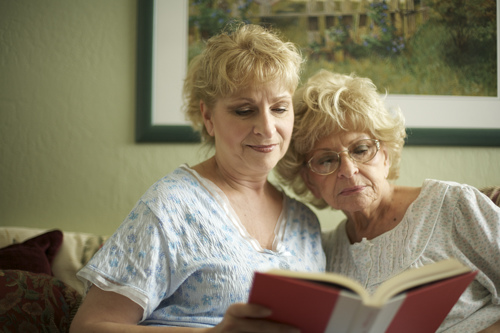 Top nearby Nursing Homes
Reviews of Concordia Transitional Care and Rehabilitation – Bay Pointe
---
Jwalls
January 19, 2017
I am a friend or relative of a current/past resident
My dad had a stroke had no use of his left side he was there for 10 days could not get them out of there fast enough the staff was lazy it smelled horrible half the time they didn't know I was there we would ring the bell one time it took four hours and 15 minutes for somebody to come change him I would not recommend this facility to anyone !!!
Provider Response
Hello, I appreciate you sharing your experiences with us. We take your concerns seriously. I've passed along your review to our administration for follow up and I would like the opportunity to discuss your concerns directly. Our goal is to respond to you within 48 hours. Providing your contact information will help expedite our communication and protect your privacy. As an alternative, you may call our anonymous compliance hotline to report your concerns. Thank you, Joy Sautter, Manager, Kindred Healthcare
---
Dawn Worells
December 22, 2016
I visited this facility
Just took a tour putting my dad in the rehab facility tomorrow Chad was awesome the rehab staff I met were wonderful my dad's going to fit right in hope all goes well I will keep you updated!!!
---
Dr. Nick
March 04, 2016
I am/was a resident of this facility
I recently spent 24 days at Bay Pointe due to two issues - I am a PD dialysis patient and I also fell at home and fractured my hip. When I found out that I would need to go to a Rehab center due to the fractured hip I was very reluctant to go to Bay Pointe. However, after having been at the facility I have determined that i was very fortunate to be at this facility. All of the staff - administration, nurses, therapists, nursing assistants, custodial were very courteous. There is no question they focus on the well being of the residents. I received high quality care and can recommend the facility without hesistation
---
Kolb26
December 14, 2015
I am a friend or relative of resident
To All Kindred Bay Pointe Caregivers and staff: Thank you for your SKILL, your patience, your effort, your good humor , and your concern, all of which enabled Mr. Grady to come home and to continue to progress! We appreciate your professional attitude, your focus on the patients, and your mutual respect for each other; Keep up the good work! D and G Kolb
---
jboone
July 27, 2015
I am a friend or relative of resident
My family would like to thank everyone who had a part in the care of my sister while she was in your facility. We can never repay you for the great care she was given while she was there. We thank you, I thank you and may God bless and keep you all!
---
Gloria Saltzberg
June 03, 2015
I am/was a resident of this facility
The first thing I noticed, when I came into Bay Pointe, was the fact that it was so clean and bright. My pleasure increased when I saw my room tastefully decorated. And, there was a bird sitting on a stand outside of my window. The food is very good and we are given a fancy dessert every once and awhile. But the most important of all are the people you deal with. They are just wonderful. Your comfort is what is number one on their minds. Not another happy group could beat them. I am contented and happy here.
---
Jewel Jackson
June 03, 2015
I am/was a resident of this facility
I am currently a resident in the facility. My stay has been wonderful. Everyone there has been great. Food is always great. I would definitely recommend this facility to a family/friend.
---
WilliamsFamily
June 02, 2015
I am a friend or relative of resident
This has been the best building I have ever been to, when my father was here he has been given the absolute best care that I have ever known, this is definitely a home outside of a home
---
Carla A. Belch
May 01, 2015
I am/was a resident of this facility
The first experience I had with your facility was in 2013. The staff was so caring and considerate during my stay. When my father had a stroke in 2014, of course we brought him here. It was especially nice when the staff remembered me. Following several falls in my home, once again I am in my home away from home. Chad, the admissions director met me at the door with a big smile, " Honey, I'm home" was my response. I can't say enough about the cheerful attitudes, and there professional manner of dealing with issues as they arise. They know our family on sight, and there are greetings up and down the hallways to them as they come and go. Thank you for all you do, and I can't envision going anywhere else.
---
Victoria R
March 18, 2015
I am a friend or relative of resident
My Mom has been a Long Term Care resident in Kindred BayPoint since Dec 2014. We are well pleased with the care that she has received starting from the time she arrived. She moved into the facility a couple of days before Christmas, and we were so pleasantly surprised when she was given a handmade scarf and blanket as gifts by the residents and staff. The Staff have been professional, courteous. and caring. The rooms are clean. My Mom has been given nutritious meals, and assisted in participating in group activities. There is a 'Care Angel' which is Social Worker or Nurse that phones me on a regular basis to let me know how my Mom is doing and to see if I have any questions or concerns. The Therapy Dept was helpful in evaluating and care. I visit my Mom several times per week, and I see the Nurses and Aides caring for the residents in a kind manner, calling them by name and providing gentle care.
---
VKeplar
March 18, 2015
I am a friend or relative of resident
Our family was blessed that Bay Pointe accepted our Mom just before Christmas, 2014. This is our second nursing home. We transferred her to Bay Pointe after experiencing neglect at the previous home. Needless to say, we were overwhelmed by the love we received from the staff starting with Chad. What a great man! We quickly found out that Bay Pointe fulfilled their promise to care for our Mom. The staff has been kind and genuine. The PT dept. worked with Mom for a couple of weeks and that made the transition for her and us very pleasurable. The facility is older but it is kept very clean. Initially, I expected the worst but Pay Pointe renewed my faith my Mom would be taken care of. My Mom will be there for the long term and it is so comforting to know she is in good hands. Thank you.
---
Keit
March 16, 2015
I am a friend or relative of resident
My name is Keith Jordan and Dorothy Jordan is my mother. Thank you Chad for being such a caring person and awesome professional. It is because of you that I choose Bay Pointe for my mother and I'm so glad I did. My mother has dementia and is bi-polar and was paranoid and not getting along with others when she first arrived. I think because of a caring and vigilant staff she is doing wonderful now. My mother is going to the dining room to eat and socialize with others because she is encouraged to do so by the staff, who by the way I think are awesome. Everyone is always so very helpful and caring with my mother and I have noticed that the staff truly care for the patients at Bay Pointe. It makes me feel good to know that my mother is in really good hands. Special thanks to Anita, Chad, Toi, Veronica, Brittany, Yasmina, Alice, Amos, Valerie, and Donna. Thanks to everyone at Bay Pointe for your commitment to helping others as it makes me feel good to know my mother is so well cared. Special thanks Donna for getting momma involved in activities, as I didn't think she would ever get involved in anything. When I walked in one day and saw my mother singing it really touched me. I am so very happy with everyone there and would recommend Bay Pointe to any and everyone. PS momma loves the food there, and I think it looks good and smells good. Sincerely Keith Jordan
---
Trudy4
February 24, 2015
I am a friend or relative of a resident
My brother actually ended up at Kindred Bay Pointe. It was very clean. The room he was in was fine. The whole reason he was there was because of his illness. He needs a private room and a private bathroom, but within a month, they put him up in the second floor on a shared room. They used the excuse that he was trying to leave. There was several people trying to leave, but I think they wanted the private room for somebody else. My brother did not eat meat for 41 years. We went over that with the social worker, and she setup a thing with the dietician, but they still continued to put meat on all his meals for over three weeks. This caused him not to eat very well. His belongings were disappearing. When they moved him to the second floor, the rest of his clothes disappeared. I've been in there, and other people were trying to leave. They want to move to other floors. It just made him more confused and agitated. But the thing that got to me the most was less than thirty minutes after he passed, the nurse came in asking to know the funeral home that we are going to use. I explained that the information is at home. The woman leaves and within ten minutes comes back in and says she has to have a funeral home because we need to get this body out of here. This was when my brother was less than 30 minutes deceased. This really got me upset. To me it was very cold and very callous. I have not been back there since.
---
marycosmo
January 02, 2015
I am a friend or relative of resident
My mom was in this facility for approx 1 1/2 months. The staff and facility was great. We especially loved Chad, Tiffany, Stephanie, and Jackie. Although an older facility, the care we rec'd was wonderful. Many skilled and professional people who work here and gave my mom great care and love. I would definitely recommend it to anyone. Everyone there was good and extremely competant. This place is run well and they listen to your needs and concerns. My mom got great PT here as well.
---
GreatPlace
December 16, 2014
I am a friend or relative of resident
I have had my Mother and Grandfather stay here for extended periods. With my mother, this facility ran test that the ICU at Virginia beach general hospital over looked, knowing exactly what to treat, quite possibly saved my Mothers Life. My Granfather is 87 years young and had just suffered a stroke, when he arrived at Bay Pointe, he could not walk and was having a hard time talking. Within his time there, he went through daily physical theropy and was able to walk and talk clearly. Before we was treated by the Bay Pointe staff, we thought for sure that he would need to go in a full time nursing home, he is now back home and taking care of him self. I would like to thank Tara Cherry and all the Bay Pointe Nurses for their warm and caring attitude, they were very professional.
---
L.Graham
December 15, 2014
I am a friend or relative of resident
Wanted to take the time and thank the wonderful staff at Bay Pointe for the amazing care they provided my mother while she was a resident there. Having broken her hip after a fall, she needed lots of help. The nursing staff was very patient with her ( she can be VERY demanding) and the rehab department is sensational! Yes, it's old and the food could be a little better, but on the whole it was a great experience. Thank you Bay Pointe!
---
Khart93
August 27, 2014
I am/was a resident of this facility
How to start this is difficult for me, but at that at the same time very overwhelming. It brings back memories of what happened to me during my horrific accident i got into! the doctors toldsaid I would probably be in a wheelchair for the rest of my life; I was so angry at lifewhen I was told that; heck I am only 22 what else do I do from here. The hospital said I would benefit from a nursing home for therapy and I told my parents I was not going to an old folks home, but my parents insisted I go . They started looking at places to see if they would take me and all of them could not because of my age and how bad off I was; except for Kindred Bay Pointe they took a chance with me and I decided to take a chance with them. This was the best decision of my life. I did extensive Physical Therapy there. The care from nursing and therapy was amazing. The best part was it didnt feel like an old folks home. The care and therapy was so great I left Bay Pointe walking with a cane; Thats right not in a wheelchair! I am here visitng the staff and Chad the admissions guy who visited me everyday and gave me the motivation to keep going even through all the pain. I walked into this building today with no cane and back to the way I was prior to the accident. Thank you so much Bay Pointe, I will forever be in your debt K.Hart
---
Edwards1981
July 15, 2014
I am a friend or relative of resident
My Mother is currently a residay of Bay Pointe. This was a rough transition for us; as it is our first time having to come to a facility like this. The building itself is a very old building and the inside definitely needs to be updated and remodeled. The Admissions Director made this very easy for us, he made us feel comfortable bringing our mother here by reassuring us about the amazing nursing care and therapy services provided; my mother has been there for almost 3 weeks and we are still so impressed with this facilities care, I would definitely suggest this facility for skilled nuring care anytime. Thanks K. Edwards
---
Jbakelaar
June 23, 2014
I am/was a resident of this facility
I am a current resident of Kindred Bay Pointe in Virginia Beach, Va and I have stayed here 3 other previous occassions and will continue to come back when im in need of healthcare assistance; due to the STELLAR CARE and Professionalism exhibited by staff and doctors. Admissions staff Chad shows great customer service and really cares about his job! Everytime i have come there i am warmly greeted. I highly recommend this facility to anyone and everyone that is in need of medical assistance. Sincerely, John
---
SarahB1994
June 21, 2014
I am a friend or relative of resident
The staff and care at Bay Pointe is excellent. The staff really go the extra mile. If there are any concerns, they are addressed quickly. I would recommend this center in a heart beat.
---
Gsquared
February 18, 2014
I am a friend or relative of resident
An older facility for skilled nursing, but with more updated PT, the staff was very friendly. However, the food is really awful - unappetizing; the staff takes their time answering patient calls for assistance, both by use of the call button and verbal calls for help. Although the Case manager was very good at explaining things once we talked to her, we had to ask for the meeting and ask many questions to understand the level of care that was going to be provided. Typically a meeting is not scheduled until day 21, which seems ridiculous. It was very confusing at first and communications were difficult because it was hard to access people we were told to contact. Extra attention is given to the patients when they see that family is THERE. Otherwise, we were not impressed and would NOT recommend this facility.
---
Disgusted-Granddaughter
September 25, 2012
I am a friend or relative of a resident
Where do I begin with this place! It was such a terrible experience. My grandmother was here for a few days before we had her transferred to another nursing facility because this place was so bad. Staff: Now granted, I did come across a few nurses who seemed to genuinely care and seemed to love their profession, but for the most part the staff was terrible. How can you be in a professional that requires you to be caring and compassionate and you seem to hate your job and the people you care for? The nursing staff seemed agitated , especially if you asked them for anything extra. I overheard one of the nurses complain about being understaffed and ready to quit to another. The physicians and the social worker was terrible about returning phone calls.Building: The building was so old! It was run-down and poorly maintained. I don't see how they're still open. We had to move my grandmother out of there to get her into a better facility. I would not recommend this place to anyone.
---
About Concordia Transitional Care and Rehabilitation – Bay Pointe
---
Concordia Transitional Care and Rehabilitation – Bay Pointe is a nursing home in Virginia Beach, VA that provides patients with skilled nursing care as well as private or shared accommodations. Contact Concordia Transitional Care and Rehabilitation – Bay Pointe for more details on housing, services, and rates.
Features of Concordia Transitional Care and Rehabilitation – Bay Pointe
---
Medicare (ratings last updated: 06/16/17)
Health:
Overall:
Quality:
Staff:
Medicare Provider Number: 495086
Ownership Type:

For Profit Corporation

Date Certified:

05/01/2017
Location of Concordia Transitional Care and Rehabilitation – Bay Pointe
---
Top Cities for Assisted Living
---
Request Info
Get full access to reviews, cost information, and amenities