Palm Garden Of Tampa
3612 E 138thAve, Tampa, FL, 33613
Talk to a Family Advisor: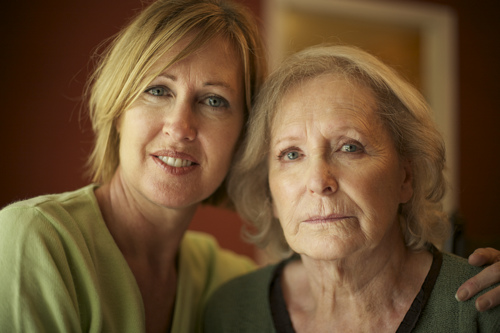 Reviews of Palm Garden Of Tampa
---
Dignity and Respect
March 08, 2017
I am a friend or relative of a current/past resident
My Mother was a resident for several years at Palm Garden of Tampa. Our experience and Mom's care was excellent. Prior to her stay she was at another facility and received sub (poor) care when she had her stroke. When we found Palm Garden, she had just been diagnosed with cancer. The care from the nursing staff and Cna's was great, they were attentive and seemed to really care about Mom.. The Nursing Director and her Staff were exceptional in providing all the issues (both big and small) with a direct and caring plan so Mom was treated with Dignity and Respect. I personally witnessed many times in which their DON went above and beyond to take care of all of Mom's issues. Her staff of nurses were invaluable in carrying out her plan of treatment. I want to Thank them All for providing great care for my Mother in her stay at the Palm Garden Tampa facility. Thank You, Thank You, Thank You.
---
nursemother
February 23, 2017
I am a friend or relative of a current/past resident
i had a family member at palm garden of tampa for 2 months they are very friendly kind and a great place for making you feel like you are part of there family even with all the remodeling they made you feel special my family had had a birthday while he was there they went out of there way to make his birthday special...rehab was great he got better and went home .they gave him a graduation when he left to go home .if he needs to go to a center they will always be my first choice .thank you palm garden family.
---
STEN8
January 27, 2017
I am a friend or relative of a current/past resident
My friend's stay at Palm Garden was for three months. During this period I visited him at least twice a week. Not one time did I ever see any of the behavior mentioned by several other reviewers. On the contrary, at every level, I found the staff helpful, friendly and efficient, My friend was well cared for, his medical needs were met promptly, and his interactions with the staff were always positive.. I was shocked to see some of the comments here, and can only assume they are talking about the wrong facility. I would have no qualms placing a family member or friend at Palm Garden. They would receive solid, professional treatment in a caring environment.
---
Southerngirlsm
January 21, 2017
I am a friend or relative of a current/past resident
They have a caring staff & are on the middle of a full remodel which will be nice. My aunt is 103 & they got her a birthday cake,balloons & a small gift. Her nurse even took the time to see what was happening in her birth year.
---
DeplorablePlace
November 10, 2016
I am a friend or relative of a current/past resident
Please do not trust this facility to care for your loved one. My mother was admitted here, and I had to provide private care for her and pay out of pocket (which I did not mind doing) because the staff basically ignored her. She was taken to the hospital numerous times with a UTI and dehydration. I provided the evening meal because the food was so horrible. Many times I arrived to find her without water. The CNA's there are worthless and act like they are doing you a favor when you need something from them. No empathy at all. Response time once you ring for help is very poor. I finally had my mother removed from this facility. I urge you to check out ALL nursing facilities before deciding on one. Review public records to determine if any legal action has been filed against the nursing facility. I regret not having done this before I trusted these people to this disgusting place.
---
Sabio7
September 30, 2016
I am/was a resident of this facility
No nursing staff available on weekends. Very poorly managed. Wound up in hospital because of poor care. Finally wound up in NuVista which is 4+ compared to Palm Garden.
---
hatedit62
September 13, 2016
I am a friend or relative of a resident
While there are a handful of good nurses that care about the patients the large majority are unskilled, unprofessional and uncaring. The leadership of Palm Gardens from the director of nursing to the charge nurses are sad representations of leadership and healthcare industry. I was appalled at their behaviors and practices and responses to family concerns. I would never given a choice leave a family member at Palm Gardens again. My mom stay was detrimental to her health and she is still recovering. I suggest you have family with your loved one around the clock if they must stay at Palm Garden. The staff there will leave them to rot in their bed for hours on end.
---
R of Tampa
April 28, 2016
I am a friend or relative of resident
WOW! The difference in care between Medicare and Private/medicaid is astounding. Under Medicare someone was in the room every 15 minutes to check on my mom. Care was taken to prevent falls with floor pads, lowered bed and bed rails. When removed from Medicare compensation, facility refused to provide any of the items to restrict falls even after frequent requests. Nurses and assistants do not visit rooms as often, One night the nurse took a 3 hour dinner as I was waiting to talk to him. (1 hour off site to pick up dinner, 1 hour eating and 1 hour locked away). No one came to the room in that 3 hours. Mom eventually fell and broke her hip and I was informed that she may have been on the floor for hours because of the record of when someone was in the room. She died 3 days later and death listed as accidental, not natural. Medical examiner called me personally to inform me of their finding of accidental death.
---
madmac0211
April 19, 2016
I am a friend or relative of resident
This was the absolute worse facility to take someone you love to. Had our family not been at his bed side, he would have passed away due to an infection that he was running a high fever from as well as being severely dehydrated. We had to "request" that the nurse or cna change him after advising that he had soiled himself and hour prior. The nurses were asked earlier in the day to check him for dehydration,which is unclear that this was ever done. After screaming at the nurses to check his temperature, he was found to be completely incapacitated, non responsive. It was a fight to get anything done there. He left there with several bed sores, from not being moved. I would not recommend this facility to anyone. I am so upset that there are people that have no families in there, able to watch over them. PLEASE DO NOT LET SOMEONE YOU LOVE, ENTER THIS FACILITY.
---
Tampajan
August 23, 2015
I am a friend or relative of resident
My mom passed away yesterday. She was 91 and had dementia. She had a partial hip break. She evaluated at the hospital to see if she could go to this rehab facility. She entered TG last Friday. Her bed did not have rails all the way as it did in the hospital. She got up at night and walked to the hall. The nurses gave her a chair since she did not want to go back to bed. On Monday evening , I got a call saying she was not responsive. The ambulance took her to the ER. She was dehydrated, had a high fever, had not eaten, had sepsis, urinary tract infection that had spread to the blood, and bilateral lower lobe pneumonia. She was rigid. They thought she had had a stroke. She had not had one. Until my mom was not responsive , they did not call the hospital/ambulance. I do not recommend this facility. The ER doctor brought mom back to being hydrated and her fever down. She never regained consciousness. They did not feed her and cut up her food as they had previously in the hospital. Not a good place if you have dementia and can not take care of yourself. What is really bothersome is, mom said to me on the phone. "No, no" in a whisper. I asked what did she mean. She said "Bad, it's bad." I asked what was bad. She responded, "they don't like me here." I was in NC. My dad and sister were in town.. I called them. Since my mom had dementia, we thought she may have been dreaming, and she may have been dreaming. The next day, I called. The nurse said she slept all the time. Then I got a call that she was not responsive, with fever, pneumonia , dehydrated, etc. at least the wonderful ER doc did his best, whishich more than I can say for Palm Gardens! If you are healthy and need rehab, they are probably fine. This is not a place for dementia patients.
---
Erika8
April 25, 2015
I am a friend or relative of a resident
Palm Garden smells good. The staff is very friendly. The rooms are very clean. They do have quite a few activities. They have rehab, they have something for memory, they have social like bingo and bible study, and there are all kinds of activities in the afternoon. My husband is in there right now. He is in a shared room, and it is clean. I eat lunch with my husband every day, and it is very good. The dining room is nice. It is like a restaurant. They ask you what you want, and they serve you. I am satisfied with the care. I have looked at other places, but this the best.
---
formerresidentsfamily
February 18, 2015
I am a friend or relative of resident
Most of the nurses & techs were nice. We had a few that were our favorites. We feel they were understaffed & didn't respond in a timely fashion. If you want your loved one cared for properly, you need to be there on a daily basis to check on them! Some may need hourly monitoring! BEWARE! Keep close track of your loved ones finances and do not have their mail sent there! They will open their mail and cash checks made out to them even when they don't have permission. Monitor your loved ones diet, medications, & ask questions regarding when they were bathed. PLEASE DO NOT LEAVE YOUR LOVED ONE UNLESS YOU ARE COMMITTED TO CHECKING ON THEM AT LEAST AN HOUR A DAY & ASK YOUR LOVED ONE ABOUT THEIR CARE WHILE YOU ARE NOT THERE! ASK CAREGIVERS QUESTIONS TO SEE HOW FAMILIAR THEY ARE WITH YOUR LOVED ONES NEEDS!
---
Bob Guenthner
October 27, 2014
I am/was a resident of this facility
Recently I had Triple Bypass Surgery at Florida Hospital on Oct. 14th, 2014. On Tuesday, 10/22/14 I was transferred to Palm Garden of Tampa for rehabiltation. I have now been here one week and I must say my treatment has been good. The staff is caring and effiecient in their duties. While no nursing home is perfect, this place is pretty darn good!
---
rgi1899
October 14, 2013
I visited this facility
My father was sent here by the hospital against our wishes. He was there to recover after hip surgery. He was left unattended, fell out of his chair and dislocated his new hip socket. They didn't call us and we discovered the hip less than a minute after their quack of a doctor just examined him. We called 911 and everyone hid. We had to let the paramedics in. The place stunk so bad of fecal matter during the shift change that was going on at the same time I had to leave the hallway to catch my breath.
---
caring0723113
August 01, 2013
I am a friend or relative of a resident
We didn't like Palm Garden of Tampa because of the way they are treating my dad. My father almost died when he was there. I had been telling them that something was wrong and they kept telling me that it was just mini strokes and I knew it wasn't because he kept holding his stomach. He wasn't happy there.
---
CBall7411
December 07, 2011
I am a friend or relative of a resident
After the experiences we had at another nursing facility (I wrote a review on that one previously), Palm Gardens of Tampa was outstanding! The home was so clean and cheerful. They had wonderful activities for the residents, may with fun themes that the older people enjoyed. It was obvious the staff members enjoyed their work and were not over-burdened by too many patients with too few staff. They were quick to respond to the call button and mom never stayed in a wet or dirty diaper for long. They would take time to visit with her and go out of their way to make sure she was comfortable. The nurses were always willing to answer any questions we had and were quick to note even the smallest change in mom's condition. We also appreciated the recreation room which had plenty of toys and games (so that our grandkids were not bored when we brought them for a visit). There were even times when the staff would bring things for the grandkids to play with when mom was unable to leave her room and the kids would start getting bored. The home even has a special event once a year to remember those who have passed away.
---
From Palm Garden Of Tampa
---
Located in beautiful north-west Tampa, near the world renowned University Community Hospital, Palm Garden of Tampa is located near many attractions
Busch Gardens theme park
the University of South Florida
many other fine institutions make life in this area much more enjoyable for our residents.
Our qualified staff is further enhanced by our nursing centers reputation as a teaching facility. We are the host to no less than four clinical education programs training Nursing Assistants, Registered and Practical Nurses and Physical Therapists.
Features of Palm Garden Of Tampa
---
Medicare (ratings last updated: 06/16/17)
Health:
Overall:
Quality:
Staff:
Medicare Provider Number: 105591
Ownership Type:

For Profit Limited Liability Company

Date Certified:

05/01/2017
Location of Palm Garden Of Tampa
---
Request Info
Get full access to reviews, cost information, and amenities