Van Duyn Home and Hospital
Claim 5075 WEST SENECA TURNPIKE, Syracuse, NY, 13215
Caring.com Listing
Talk to a Family Advisor: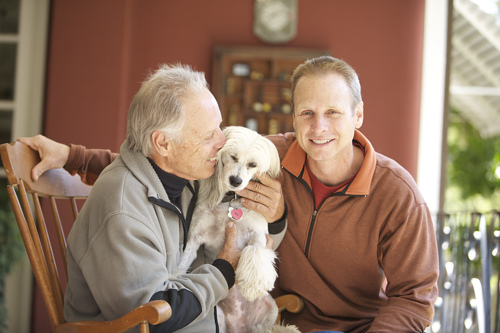 Reviews of Van Duyn Home and Hospital
---
Telling it like it is.
August 08, 2017
I am a friend or relative of a current/past resident
Worst facility. Staff is rude, inattentive, and dismissive of patient needs. Food is the cheapest and lowest quality and does not meet diabetic needs as requested. Medical staff even mixed 2 types of insulin in the same syringe to "save time" Unacceptable - especially with the type of insulin being administered, that should never happen. Instructions on box even states this. Excessive wait times for assistance in getting to the bathroom. Many times patient was left with no other option than to go in the bed and then sit in urine and feces for hours until staff would come. Patient was even told "Just go in the bed". Complaints go unanswered and not addressed. Mice dropping in the room, flies under the dome of food when delivered, ......... Management is compliant in accepting this environment This place is inhumane - it should be shut down.
---
mommamc1995
May 28, 2017
I am a friend or relative of a current/past resident
Horrible place. My grandmother fell on a Monday and would not send her to the hospital until we argued until today, Saturday. For 5 days she layer in her bed with a shattered pelvis and fractured fibula. She is scheduled for surgery tomorrow. Family was never notified of fall.
---
madashell17
May 16, 2017
I am a friend or relative of a current/past resident
My neighbor and friend passed away on March 14, 2017. He had been home for just a week after spending almost 3 months in Van Duyn. They refused to let the family transfer him to a much better Nursing Home 5 minutes from his home. When he was finally allowed to come home, Hospice was called in to help with his care in his last week. I visited him at Van Duyn. The facility is dirty, and the staff obviously did not want to be there. They were verbally abusive with the patients, and once he was moved to the 3rd floor, he got no individual care as far as we could tell. He laid in his own urine and soiled depends for 3 hours one day. He told me himself, before the cancer started causing memory lapses. He never got treatment for the cancer, even though his wife kept asking the oncologist about it. They finally did a scan that showed he was full of cancer. That's when Van Duyn decided they got as much of his Medicare they could squeeze out of him, and sent him home for the last week of his life. He passed at age 73, far too young by today's standards. Could his life had been saved had he not been in Van Duyn? Probably not. Could it have been prolonged, and even made more comfortable for him and his family? ABSOLUTELY! But, the 'system' failed him. How many more of our seniors suffer far too much pain and indignity than they should, thanks to Van Duyn and facilities like them? I think the factual number would disgust us. The lack of human dignity, squalor, and disrespect exhibited by Van Duyn would not be tolerated if he had been a beloved pet! Our society needs to take a long look in the mirror at how we leave our elderly in these places, and why they are allowed to stay open!
---
daynas
March 02, 2017
I am a friend or relative of a current/past resident
STAY AWAY!!!! Loved ones will NOT be taken care of. They are ignored and left to lay in their own waste for hours. Employees are terrible!
---
jimmi 2345
October 30, 2016
I am a friend or relative of a current/past resident
This facility rocks. Always clean and neat and well maintained. Nurses are caring and competent. Administration is attentive to the needs and desires of residents. The view is breathtaking and residents love sunning themselves on one of the many patios. Food is tasty and timely. Activities are numerous, interesting, and very popular. This facility is definitely the premier senior facility in the Central NY area.
---
Palmfam
October 20, 2016
I visited this facility
The care was almost nonexistent. A patient that is unable to get around easily will struggle to do things themselves. They are staffed mostly by CNA's that are not experienced enough to handle what you NEED to be able to handle. No doubt they need to increase their patient to nurse ratio. Not enough staff to help when needed. My family and I went up twice a day to take care of her ourselves. If we didn't, she would be left to sit out in the living area with her head down and no shower or food. Completely unacceptable.
---
Patricia584856
July 13, 2016
I am a friend or relative of a resident
Van Duyn smells like urine, and you can't get a nurse or a nurse's aide to help you to go to the bathroom. You either take yourself, or you wait. There's not enough care.
---
nohelpatall
May 23, 2016
I am a friend or relative of resident
We've had a loved one at VD for quite a while now, and have seen many changes since the CE sold it to a group recommended by Cuomo: Upstate Services Inc. It's gone from being tolerable to disastrous. One of the most important things relatives expect from a nursing facility is that is SAFE; it's become more UNSAFE with each passing day. Though the Administration blames every complaint on the staff - it's not the fault of the staff as much as the Administration, which does put profit over people. There are simply not enough CNAs (aides) to take care of the residents; often there's about 2 to take care of more than 30 patients. LPNs pass meds; they're often doubled and have to pass meds to 60 patients. Visitors on the new "Dementia Floor" (3) note that many of the Dementia patients wandering the halls - are violent. Visitors often see them hitting, punching, scratching, screaming at, pulling hair, of both other patients and staff members. The number of black eyes and bruises is very concerning. And they not only hit others, but constantly go into others' rooms, destroying their property and taking their belongings - which are often never seen again, eyeglasses are a fav. Meal times are especially difficult because the CNAs double as "waitresses", which means they are in the dining area, not on the floors, individually passing out utensils, napkins, meal tickets, etc. - which many "wanderer" patients immediately pick up and carry off. Mealtimes in the dining area are a favorite time for fights to break out. There's simply not enough staff to keep people SAFE, but Profit beats SAFETY here.
---
Geotool
March 31, 2016
I visited this facility
My wife is in rehab on 7th floor, the staff is overworked, the response to call buttons is ridiculous, the communication between pt and case manager and nursing is non existence, they hold u hostage with excuse after excuse. Pt is overloaded with patients no pt on weekends. The place is way understaffed. Don't go there stay away!
---
Bogo
February 29, 2016
Other
I was a rehab patient at VanDyne in Nov of 2014. The food was inedible the staff was mediocre but the Pt and Ot staff was outstanding. As for my overall impression it was a giant game of clue. No one knew what the other one was doing
---
Caring143
January 31, 2016
I am a friend or relative of a resident
My mother did a couple of stays at Van Duyn for some rehabilitation. They're overloaded, the staff is overworked, and you can see it on their faces, but you can't blame them because their job isn't easy. When I had my mother in there and I went up to see her, it's basically what I did expect from what I heard. But my mother wasn't unhappy and she would tell me.
---
RG31964
December 03, 2015
I am a friend or relative of resident
This place is an absolute joke. The staff on 6th floor south is completely incompetent, led by an even more incompetent nurse manager. My family member on more than one occasion was made to lay in their own urine and feces, for HOURS! I've been there on many occasions where it took more than a half hour for a nurse to attend to my family member after the "call nurse" button was depressed!! On a regular basis, I've witnessed nurses with their faces stuck in their cell phones or jacking their jaws, laughing and joking with other nurses while blue lights are flashing in the ceiling for other needy patients. The lack of compassion is totally egregious!
---
Mardean
October 31, 2014
I am a friend or relative of a resident
We chose Van Duyn probably because my mother had been there for four years and my wife's mother for seven years, and we were very familiar with the place. My wife had fallen at home and broke her pelvis and was at the hospital right next to where Van Duyn is. She went to Van Duyn for physical therapy and rehab. It was a good time for her to stay; we knew she would be there eventually because she was experiencing increasing dementia. I think it is basically been good and again we were quite familiar with the Van Duyn. We feel that basically, she has had good care there. There has been a transition taking place because Van Duyn had been a county home, and less than a year ago it was acquired. I feel that they do really quite well. I think a nursing home is somewhat limited by the amount of staff they can afford so I guess you don't see perfection but nevertheless she has been well cared for. It has come to witnessing her limitation to enjoy being there. My wife and I are both clergy, and when she got there they started calling her pastor Carol. She has come to think Van Duyn as her new church. It has made her more content to be there, I would say and she felt she had a purpose in being there. I have never seen a nursing home quite like it. They have a central unit -- a gathering room with a beautiful view down the valley -- and I think they did a pretty god job of encouraging all those were able to come out to have their meals and if they have activities and where they are able to relate to each other. They basically had to take anyone who needed a home no matter how bad their condition was whereas the other homes need to take just a limited number of Medicaid patients. Van Duyn is a home that has had -- as I have observed -- more people in need of greater care.
---
dapple
August 31, 2013
I am a friend or relative of resident
Van Duyn Home and Hospital received a 1 out of 5 overall rating from the Department of Health. It is rated much below average overall based on health inspections, nursing home staffing, and quality measures. This facility is a "Special Focus Facility", due to a history of bad care.
---
189lgbols
October 18, 2012
I visited this facility
The care is less than satisfactory. I wouldn't suggest this facility to my worst enemy.
---
melbk312
April 13, 2012
I am a friend or relative of a resident
Van Duyn seems to be a good place for my aunt to be placed in for getting all the care she needs. The people were friendly and eager to assist in helping determining if the place was right for my aunt. The facilities there are nice because they have social activities that the elderly can do such as arts and crafts, games, and big screen tv's in rooms for them to socialize for their entertainment to keep them socially active if they are able to be. The staff there is always on hand and easy to get a hold of if help if needed. They have a full cafeteria with all kinds of food offerings everyday so that they dont have just one choice in their meals. They take really good care of my aunt there and i appreciate their hard work and service they put into their job. It seems like a really great place to have the elderly live in with the positive environment that surrounds it.
---
lss
April 05, 2012
I am a friend or relative of a resident
my experience with the nursing home was my husband is a quad and lived there for two years the facilitie was clean most of the time and the food was great and ther was lots of options. the biggest problem that we had and many other people had a problem with the staffes addatude they made us fell like we where there so they could have a job not that they were there to help the people in need. my husband was rearly treated with dignaty for exsample he had to be cathed 6 times a day and if he had to pee and it was time to eat they said you have to wait mean while his bladder is about to explode. one time he was going out side to smoke a cigerette and the nurse grabed the controler of his electric chair and was spinning him in a circle in the middle of the lunch room saying your not going out to smoke over and over he was mordified and i was too. it was not g great place from are point of view staff wise but a lot nicer and cleaner then all of are other choices in the area.
---
brl4790
September 10, 2011
I am a friend or relative of a resident
In my opinion, my uncle's care at Van Duyn is passable, however, there are areas where a little common sense could come into good use. My uncle was born with some slight mental retardation due to a lack of oxygen during birth. I say slight because in certain instances, you would never be able to tell he had limitations. For example, he could probably tell you the complete schedule of any Centro bus, including drop-off locations and times, if you wanted to know. But there are other areas where his mental capacity is still clearly limited, especially in terms of making decisions for himself on what to eat (he is diabetic, and struggles to keep his blood sugar level low) and how to spend money. Unfortunately, the staff at this home insist on treating him as an adult, which physically, he clearly is, but mentally, there are deficiencies that the staff should be paying attention to.
---
About Van Duyn Home and Hospital
---
Van Duyn Home and Hospital is a nursing home in Syracuse, NY that provides patients with skilled nursing care as well as private or shared accommodations. Contact Van Duyn Home and Hospital for more details on housing, services, and rates.
Features of Van Duyn Home and Hospital
---
Medicare (ratings last updated: 06/01/17)
Health:
Overall:
Quality:
Staff:
Medicare Provider Number: 335870
Ownership Type:

For Profit Partnership
Location of Van Duyn Home and Hospital
---
Request Info
Get full access to reviews, cost information, and amenities