Evergreen Health & Living Center
Talk to a Family Advisor: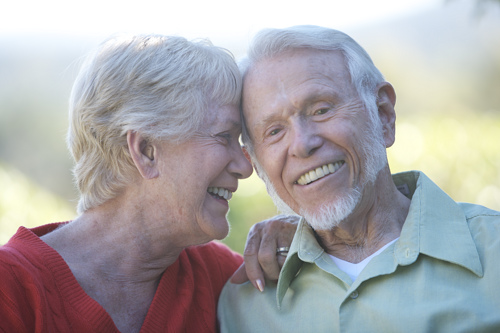 Reviews of Evergreen Health & Living Center
---
Momma621
June 17, 2017
I am/was a resident of this facility
When walking into the facility it appears very nice. Everyone is courteous and smiling. The rooms look okay, but there is very little supervision about how many visitors a person can have at one time or late they can visit. My room mate had about 7 people at once, all laughing and trying to out talk the other. Needless to say I did not get much rest that evening. I experience another traumatic occurrence that had me so upset and sickened that I fell an injured my hip replacement. Nothing was done about the situation until I complained the second night and was so upset and shocked at what was going on in the room that I could not go back into the room. It seems some people who have been in the facility for a long time do not have to follow the rules about visitors and when visiting hours begin and end.. The nursing care service is nearly non-existent, the food is practically trash. The only things I felt safe to eat were pre-packaged items, like crackers or cookies.
---
Ron Reed
March 30, 2017
I am a friend or relative of a current/past resident
My Mother was a patient for 20 days. In that time, the PT people were wonderful but beyond that, the food was sub-par and the aids were Horrible. Because she required ambulatory assistance to go to the toilet they left a commode at she waited more than an hour for assistance on several occasions, and the commode was left filthy for more than 5 hours after repeated requests to clean it. It took me 3 Days, dozens of phone calls and a direct order from her primary physician to get her medication in order. I would NEVER consider allowing my Mother to stay the EVER AGAIN!
---
Evelyn Delgodo
December 13, 2016
I am a friend or relative of a current/past resident
Not well staffed. The experience was not good.
---
ClarkstonMom
September 14, 2016
I am a friend or relative of a resident
My mother in law was taken to Evergreen Health & Living Center after her hip replacement was done at Beaumont Royal Oak Hospital because her first choice rehab nursing home was full. We figured since it was owned by Beaumont that it would be good, but we were sorely mistaken. They have only ONE RN on duty at a time for the entire facility (hundreds of patients). The "nurses" supposedly caring for the patients were all LPNs. This is their way to provide fewer patients per "nurse' as they can pay the LPNs far less money. The drugs are distributed by the assigned LPN, but most of the patient care is provided by aides. My mother in law needed soft food because Beaumont lost her top dentures when she went in for surgery. She would receive food she could not chew. I would complain and she would then receive the right food. No one was monitoring how much the patients were (or were not) eating or drinking. I was there to advocate on her behalf 12 hours a day and she still had lousy treatment by the staff. I pity those without someone to advocate for them. Her first roommate had severe dementia and a broken foot/ankle that was in a cast. She kept crying that she wanted to get out of the wheelchair she was strapped into and kept asking me why the cast was on her leg. I would tell her repeatedly that she broke it and needed to stay in the chair. I later advised her assigned LPN of what she was saying/doing (not that I was complaining, but that I was concerned about her). The next day she was so drugged (while strapped into her wheelchair) that she only woke up when she was roused. The aide walked in, woke the woman up, set her meal in front of her, and walked out. She walked back in the room an hour later, found she had not eaten a bite, woke her up, asked her if she wanted to eat any more, the woman said "no", and she walked out with her food, untouched. I advised the LPN who acted like I was being a busybody and she told me to worry about my mother in law. The next day my mother in law was moved into a different nurse's group who had fewer patients because they were more seriously impaired with the explanation that my mother in law needed more care (not that the other woman needed more care). I complained to the one RN in charge of the nursing home and she apologized. Unfortunately for my mother in law, she became dehydrated and weak from the lack of nutrition and fluids and was readmitted to the hospital after about three days. She later died in the hospital and I believe that the nursing home was complicit in her decline and later death. The physical building, grounds, and furnishings are in nice shape. The physical therapy they provided and the people in the physical therapy department were great, but if the patient cannot fend for him/herself, it is a dangerous place for them unless they have an advocate sitting there with them (and even then...).
---
dover2
July 07, 2016
I am a friend or relative of resident
My 90 year old mother went there after knee surgery. Normally, she almost never complains as she wants to be liked. When she started complaining to me about this facility I knew something was wrong but by then it was too late to put her somewhere else. She told me she sat in her urine three nights in a row. No one would come change her. She ate peanut butter and jelly sandwiches because the food was so bad. She was in extreme pain starting at 8 pm and the doctor would not adjust her meds .. She tells me she will never go back there. I tried to talk to her nurse a couple of times. Left messages and no one called me back. My mom also asked for saltines one evening as she is a diabetic and did not eat her dinner and 2 hours later someone came by w a bad attitude and gave her the crackers.. This place is affiliated somehow w Beaumont Health and Beaumont should disengage immediately. Their standards cannot be these standards. I asked that the director of the facility call me. I am very disappointed and distressed. I not only do not recommend this facilty I warn against it.
---
Carolyn fryrear
January 27, 2016
I am a friend or relative of resident
This place should be turned in for abuse of their residents. Horrible place. Please don't place some one you love there. I had to hire caregivers to stay with my hubby to get care before I could get him a new place. Please , I beg you don't go there.
---
blondiedcf1015
September 22, 2015
I am a friend or relative of resident
This is the ABSOLUTE worst place. The communication is awful. NO ONE knows anything. You ask a simple question of the receptionist and she is unable to give an answer. She wasn't even aware of the staff and their positions. They are not familiar with the patients and are always referring to the chart. I am not sure if they just rely on the family to not know any better? The night staff is too busy chatting about their lives instead of assisting patients to the facilities. My mother was told on a daily basis to just go in her "diaper" because there was no one available. Several members of the staff are telling her different release dates and have her so confused when we are already dealing with a VERY CONFUSING time. I truly wish that undercover boss would come and see what type of place they are running. I would scream from the roof tops to run the other way!!!!
---
honeybunch2
August 28, 2015
I am/was a resident of this facility
Evergreen offered excellent care. The PT and OT dept was excellent. Whenever I had a concern, it was addressed immediatlely and a solution to the problem. Nurses were great, ass't were great and came very quickly when you pushed the bell. Food was very good. Menu had variety and they accommodated your requests. Everyone was very friendly. Overall, the care was very good. Would have liked to seen more activities but there were about 3 each day. Ice Cream social hour daily.
---
College Football John
August 12, 2015
I am a friend or relative of resident
My 88 year old mother fell, spent a few days in the hospital, nothing serious just a bruised shoulder, then to Evergreen for rehab. First day there there was no therapy, second day there was the evaluation, that was a Friday. There was no therapy on the weekends. Mom called me Sunday afternoon saying she wants to come home. They left her laying in bed with Saturday and Sunday. Zero physical activity other than bathroom breaks. I called Evergreen and told them that I was taking her home, the head nurse (are they really RNs? I don't think so) gave me the hard sell why she should stay, she has actually very rude. When I picked her up the head nurse again gave me her speech in a rude condescending tone. I told her 'I know but it is what mom wants'. Next week my mom had a representative from Dept. of Health & Services investigating me for not acting in my mother's best interest with removing her from Evergreen. People - stay away from this place.
---
RowD
December 05, 2014
I am a friend or relative of resident
My mother was a resident here for several weeks following a hospital stay at Beaumont. This, luckily, was our first experience with a facility of this type. We knew numerous people who had been in this facility for rehab over the years and selected it on that basis. First, the good: the physical therapy staff is excellent. I doubt you can do better in the area. The meals were better than I expected. The rooms were OK; my mother could not get a private room but the design of the room made the shared room less objectionable. Some of the nursing staff and assistants were competent and caring, Now, the not so good: my mother, who has never been incontinent in her life, was put in a diaper on the first day. It soon became apparent that the reason was that the staff was taking an incredible amount of time -- half an hour or more -- to answer the call button. Pretty soon, she quit eating and drinking so that she would not be embarrassed by her inability to get to the facilities. Similarly, her chair and bed alarm repeatedly came on and no one ever came to check. At one point, she needed medication; I personally rang the call button and waited two hours for it. Care was, at best, chaotic; I never had a sense that anyone had a sense of why my mother was there or what she needed, Items we took in related to her care disappeared almost instantly. They were supposed to do her laundry; if they did the laundry, her (labeled) clothes disappeared into the lost and found, but for much of the time, the dirty laundry stacked up so long we took it home and did it ourselves. My suspicion is that this place is neither better nor worse that similar places of its kind. But our family had to resort to keeping someone there most of the time because of the lack of care. I would not recommend this facility for someone who is unable to care for himself/herself and lacks family in the area to take over for the shortcomings of the facility.
---
Melody5
November 01, 2014
I am a friend or relative of a resident
I did not like Evergreen Health and I would not recommend it at all. I was not impressed with anything. It is an affiliate of Beaumont Hospital, and it was where mom was sent when she fell. She was in the intensive care, so I figured that would be a really good place to put her because I had a good experience with Beaumont Hospital, and my brother heard good things about it. I think its fine for people that are recovering from a broken leg or hip replacement or something like that, but for an elderly person that can't get out of a wheelchair, absolutely not; I think it's terrible. They were understaffed. Two rooms are divided by about three quarter lengths wall so they are fairly separate, and then those people share a bathroom. I wouldn't say it was too updated but it wasn't dirty or filthy, but they update on the furnishings and the carpeting and the paint in most of the facility.
---
Caring95204150
September 13, 2014
I am a friend or relative of a resident
My husband has been in Evergreens for two weeks now, and I go there every day. My husband has Parkinson's, and he was there two years ago for rehab. He is happy there. He loves the food and likes the staff. He also likes the physical therapist; that's why he went back. They are great. They keep him very clean, and they do a lot of therapy with him, like speech and occupation, so he has a lot of attention, which I like. He is well cared for, and he is walking better. He has help with taking his shower and a lot of other things. He is in a semi-private room, which is nice. It is a very nice facility. It is all on one floor, and I am not fond of high-rises. It has a lovely dining room and beautiful courtyard. They have activities, and they are having bingo today. They have an ice cream social every day at 2 o'clock. They have jazz players come in and play twice a week. They have trivia pursuit games. They have a lot going on. It is a nice place and he is really happy there.
---
Carollyn
June 16, 2014
I am a friend or relative of resident
This place is terrible. My elderly father had to go here for rehabilitation after a fall. He absolutely hated it at Ecergreen, he asked to go to the bathroom and the aid told him to "go in his diaper". It was humiliating. We couldn't get dad out of there fast enough.
---
Joanna4
August 30, 2013
I am a friend or relative of a resident
Evergreen was wonderful. When we brought my dad there, we didn't think he would make it but they did wonderful with him. When he walked out of there he was better than when he had his heart failure. The accommodation and the staff were good. It was very clean and the doctors were very informative.
---
pgchrust
July 23, 2013
I am a friend or relative of resident
I was surprised to read some of the negative reviews here! I am curious if it was pre-renovation or under a different administration, but it was not like my experience at all! I highly recommend Evergreen Health & Living, and in fact have recommended it to two friends who needed a facility for their own ailing and rehabilitating parents. My mother was a resident there from August through October 2012. It wasn't until she arrived there that we even received an accurate diagnosis and true understanding of the neurological degenerative condition that was affecting her for years--something her treating physician and the hospital were unable to do. Everything from start to finish went smoothly. It is a beautifully decorated and impeccably neat and well-maintained facility. Never once was there that "nursing home smell." The rooms are uniquely designed and give a lot of privacy and home-like feel. The grounds are beautiful and provide you a nice place to walk for a breath of fresh air when weather permits. The nice little touches such as the daily ice cream social and the music in the dining room make the experience pleasant for visitors and residents alike. Maintenance and custodial staff were always around making sure everything worked and was clean. Everyone we met was professional and seemed to take their job seriously. Truthfully, I've never seen a work place with staff who smiled more. If the folks like working there, I'd say something is going right! The gerontologist Dr. Hyde was super bright and patient- and family-friendly. She met with the whole family whenever we needed her and explained to us a rather complex condition in a way we understood. Her descriptions of the progression and time-lines of the disease were right on, such that we as a family were able to prepare ourselves for the inevitable hard realities of end-of-life. The therapy staff did their best to maximize Mom's functioning at admission. When it became clear that her condition was terminal, the transition to hospice was easy and did not even require my mom to change units or anything. The additional hospice resources they secured for us actually led to additional care rather than diminished care when that time came. I loved the nurses' aides. Staffing seemed really consistent and predictable, such that my mom's daily care was often provided by the same friendly and compassionate young ladies who got to know us and my mom. They became like extensions of the family, so much so, that when my mom ultimately passed, they seemed as broken up about it as we were. My elderly dad, husband of 59 years, was often visiting at my mom's bedside, and they always looked after him and attended to his needs too, although I'm sure they didn't "have" to. The food was always appetizing. Call lights were always answered in a timely and appropriate manner. We knew we were at the right place when Dad approved. He was my mom's primary caretaker for years, and moving her to a care facility was not an easy decision for him. But once there, all his worries were relieved. The nurses seemed keenly aware of even subtle changes in my mom's condition and always alerted the family. In the end, it was the nurse's experience that alerted her to the likely passing of my mom, such that it allotted time for the whole family to be at her bedside surrounding her in love as she made her peaceful transition. Even then, they did little things to make that difficult time that much more bearable with a compassion cart of refreshments from the kitchen staff as we grieved. Everything seemed to be orchestrated by an excellent administrative staff who were always available and accessible. They were always visible on the units, ensuring things ran properly and smoothly rather than being locked away in a corporate office somewhere. We could not thank the staff of Evergreen enough for the quality care they provided my mom!
---
peterpan42
July 08, 2013
I am a friend or relative of resident
This place is horrible. They keep the residents sitting in a room all day at a table just kind of staring at the wall, and my poor dad is convinced he's in prison. They also have lied to us on multiple occasions. We found a wonderful assisted living facility to move him to, but they waited till the very very last moment to tell us we needed a mrsa test for him to get out. Now they have been giving us the run around, lying to us that he didn't pass the test then we later found out they never even gave it to him, and they keep changing the rules on what tests he needs every time we talk to them. Dad hates it there, and he's going to miss out on a wonderful place cause they can't get their act together. He says too that when he pushes the button, they don't come, sometimes for hours. Don't let anyone you care about go there. They should be shut down.
---
advocate for elderly
May 20, 2013
I am a friend or relative of resident
OMG! My friend is there and they havent cleaned her room at all. I looked down and there was a dead mouse in a mousetrap that looked like it had been there over a week atleast. There were spiders and several ants also stuck to the poison. I took a pic of it. Her mail was under the bed including bank statements, and there was cups and candywrappers etc under the bed. The mats are there to prevent a fall but people end of walking on them and spilling stuff and they dont seem to have adequate cleaning people at all. Even after complaining I had to leave and they still hadnt really cleaned the room, they seem to not be able to see the whole picture, one of the nurses said they arent allowed to touch the mice. All i know is for $100,000 a year the local holiday Inn would give you better service. They need to hire more people and stop trying to please their shareholders. This place is a MRSA breeding grounds. And how about giving my friend some new water once in awhile. I hope i never get old, the nursing homes in this country are just awful.
---
Barbara18
March 08, 2013
I am a friend or relative of a resident
My mother has Alzheimer's and dementia. After her hip replacement, she would forget that she couldn't walk. Evergreen Rehab Nursing Center is very large and they couldn't watch her all the time. So when she was in a wheelchair, she would try to get up and several times she ended up falling and splitting her head open and having to go to the hospital. It's a good facility, but they can't watch the residents 24/7. A lot of them were frustrated, my mother included, because the residents were stuck in a wheelchair and they pull them up to a table. And that's where they are most of the day because they weren't allowed to stay in their beds. The staff are really friendly and the physical therapy is great. They have everything you need there. Every room has a nice view outside. It's really nice. It's just so huge and there is no way you can take care of that huge group of people and watch them 24/7.
---
daughter07
November 19, 2012
I am a friend or relative of resident
After hearing great reviews of Evergreen Rehab Center, I carefully took a guided tour for myself. Very nice and clean facility. Staff seemed friendly, especially when a guided tour is being conducted. My father was transported from Beaumont Hospital to Evergreen on a Friday afternoon. My family felt comfortable prior to leaving that night. However, when I arrived at 9:00 a.m. the next morning, my father had dried up stool in his diaper and also within the crevices of his buttocks. My father told me he pushed the call button after 12:30 a.m. and the aide came 1 hour and a half later. He informed the aide that he was sitting in his stool and asked if she would change him. He also asked the aide if they were short staff and she replied no. The aide left the room and never returned. My father sat in his stool for over 9 hours. I informed the administrator and the nursing supervisor that this lack of care and concern is totally unacceptable. Feces left on the skin causes risks for bacterial infections, viruses, and bed sores to develop. In addition, my father could have fallen or had chest pain, and to wait over a 1 hour to respond is INEXCUSABLE. I asked if this aide had other complaints filed against her, but neither the administrator nor the nurse answered my question. They apologized and assured me that this would not happen again. I insisted that this aide not come near my father again. Unfortunately, the ratio is 14 patients per 1 aide and 1 LPN staff who only administers meds but does not give direct patient care. Evergreen needs to have a measurement tool in place to qualify the type of direct patient care provided by the aides especially during the late to early hours. I am terribly disappointed with the care my father received on the 1st night of his stay at Evergreen. We are certainly in the process of locating another facility to provide quality care at on the midnight shift as well as in the day shift.
---
Social Worker # 1
November 16, 2011
I am a friend or relative of a resident
I am a friend of a resident of Evergreen Rehabilitation and Nursing Center. In general, I thought that the facility was a nice place for a love one to live or to receive rehabilitation. The facility had great décor and the facility was very clean. The facility did not smell and the food looked good, and the dining area was formal. The facility also serves the residents and their visitors various flavors of ice cream between 3:00pm and 4:00pm 7 days a week. Evergreen Nursing and Rehabilitation Center was beautiful with all of the décor matching and coordinated it was very tasteful to the eye. The grounds of the facility are beautiful and well maintained and very well manicured. The common areas of the facility are beautiful and well structured and the surrounding neighborhood is beautiful with lots of land and a large structured parking lot in the front and the back of the facility. The residents' rooms are very contemporary and all décor and bedspreads matches the wallpaper on the wall. The staff and management of the facility are professional in all areas of their job duties. I think the residents get excellent care there. The visitors can also order, lunch or dinner and eat in the dining room with their friend or family member. While I was there, I noticed that in the early afternoon the facility had a musical group singing for the residents in the formal dining area, and I noticed that in the evening after dinner some of the residents were watching movies on a large movie screen in the recreation room. I enjoyed the time I was there visiting a friend of the family the facility was not at all like a facility but more like home and some of the residents rooms had one to two couches in them that matched the wallpaper on the wall. I would give Evergreen Rehabilitation and Nursing Center a five star rating. Overall, Evergreen Rehabilitation and Nursing Center is a great place for a loved one to be placed. The staffs give the resident's great care one on one and they communicate consistently with the residents and I would recommend it to everyone/anyone, who is looking for a placement for their loved one; because I believe that their love one would do well there.
---
About Evergreen Health & Living Center
---
Evergreen Health & Living Center is a nursing home in Southfield, MI that provides patients with skilled nursing care as well as private or shared accommodations. Contact Evergreen Health & Living Center for more details on housing, services, and rates.
Features of Evergreen Health & Living Center
---
Medicare (ratings last updated: 06/16/17)
Health:
Overall:
Quality:
Staff:
Medicare Provider Number: 235582
Ownership Type:

For Profit Partnership

Date Certified:

05/01/2017
Location of Evergreen Health & Living Center
---
Top Cities for Assisted Living
---
Request Info
Get full access to reviews, cost information, and amenities