Golden Livingcenter - Southaven
Talk to a Family Advisor: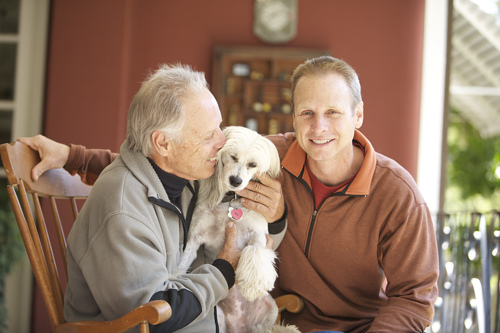 Reviews of Golden Livingcenter - Southaven
---
Huntbre
December 13, 2016
I am a friend or relative of a current/past resident
My mother has been here for 7 years. The care has been horrible and the place is dirty. I live out of state and my brother and daughter live there. I try to get there to see my mom when I can. The last time I went her bed was dirty the railing of her bed was dirty and the floor was nasty and sticky. I went and talked to her social worker and brought it to her attention. She assured me it would be cleaned up. When I came back it was the same so I didn't say anything, I waited until the next day and it was still that way. My moms medication that she has been on for 20 years was taken away and now she is in withdrawels, my mom is 94 years old, what kind of a doctor would do that. I have worked in health care for many years in Colorado an Arizona and never witnessed anything like this. Take my advice and don't put anyone you love here. If I could afford to move her I would and am looking into that right now. My brother and his wife chose this place. One more thing, there belongings disappear all of the time and are never found. I'm sure there are some good and caring staff here that feel like the patients needs come first, but they are few!!!!
---
Chattycathy1958
July 28, 2016
I am a friend or relative of resident
When my mother moved in December 2015, this facility was in transition. Now they have a new administrator, new director of nursing, assistant director of nursing, a lot of new staff, and the best of the best are still there! My mother receives great care and concern, staff is approachable and helpful, and the administration is the best! Give this place a chance, be patient,and be involved. You won't be disappointed. Great changes have taken place! A special thanks to Shirley Crump, Director of Nursing Services Thank you, Cathy Ching ( Sue LaHaie's daughter)
---
Daffodil75
March 18, 2016
I am/was a resident of this facility
I was a patient for approximately one month. During that time, I was unable to even sit up in bed, so was at the mercy of the staff. The incompetence and neglect were horrific. I was not kept clean. My room was not kept clean. On the third day I was there, I spilled some red Jello on the floor. It was still there when I left a month later. Due to incompetence and neglect, I developed several infections while there. I had a painful urinary infection that I complained of for three weeks, but nothing was done. After much effort on my part, I finally got a doctor's visit. The doctor was supposed to order some tests, but never did, and the nurses would do nothing without orders. The doctor was unkempt and weird. After a while, both I and the room smelled bad. A friend brought me some air freshener spray, which was confiscated by the staff. The spray and other items were "lost" and never returned. Health care was inadequate to non-existent. I left Golden Living in an ambulance to the emergency room. In addition to an emergency condition (which the Golden Living nurses refused to acknowledge), I had several serious infections. Nursing care at Golden Living was inadequate. Nurses routinely have a 30-patient load, and sometimes twice that. An on-duty nurse is also expected to staff the reception desk and answer the phone, which they can't hear while doing patient care. There was a call button in the room, but all it did was turn on a light in the hall. Typical response time was about two hours. There was no way to get immediate help in an emergency situation. The food was unhealthy. I am diabetic, but was told that no special diets were provided. Among the "meals" provided during my stay were hamburger on bun, hot dog on bun, fried fish on bun, and a bologna sandwich. Food was high in sugar and fat. Lunch and dinner were accompanied by highly sweetened iced tea. No substitutions were allowed. After I left (in ambulance on way to emergency room), the staff quickly boxed up my stuff so they could re-assign the room. My neighbors went to pick up my stuff, and Golden Living wouldn't give them my TV or cell phone. My neighbors had to make several trips before GL would return these items. No TV was provided in the room, and my family had to buy one for me. GL balked at returning the TV. They also made it difficult to get back the money in my cash account. This list is only the tip of the iceberg. My stay at Golden Living Center was a nightmare, and I was lucky to come out alive.
---
Regina McGee
February 08, 2015
I am a friend or relative of resident
My father was admitted into this facility on Friday 2/6/15 @ 3pm, supposedly for rehab after open heart surgery. He lasted ONE night after being told, when he asked for assistance to the restroom to have a bowel movement, to "Just go in your bed and we'll clean you up in the morning". I lost my mind. They had NONE of his follow-up medication relevant to his heart surgery and said they would 'borrow' it from other patients until his own arrived from Jackson Mississippi! They did not give him his 9pm or next morning 9am medication... for his HEART. I made them give me the prescriptions and I went to Kroger and had them filled within 30 minutes. I took him out at 10am on 2/7/15.
---
Loving caring caregiver
February 05, 2015
I am a friend or relative of resident
I have a relative at the Southaven facility. The relative is there for therapy for walking. The relative has a little dementia. The case mgr upset up a meeting to discuss my plans for my relative.I spoke to the therapist and case manager on this and told them if they needed my help that I would come up every day. Just give me a schedule of my relative therapy. My plans is to get the relative walking. So the next day I did that and she was up walking with the assist of the therapist. Ask the therapist did she still need me to come in and help, she said no. I call and get a update from the case manager on the walking status. She did not know, so I spoke with a therapist and was told she was not doing therapy the relative was scared and resisted because of the dementia . So I ask if the case mgr was told about my relative not doing therapy and the response was that they a meeting every two. With this being said four days has past and insurance used but I did not get an update until I call up there. But now today I am going in and help. I going to come in every day to visit my relative and so that she is getting therapy. Because only give you so many days. At some point in time that should have update me on the this issue. Do they care or is it just another medicare patient. Please do not get me wrong some on the staff take care for my relative over and beyond what is needed:), and other are just there for the money. They are short handed on the night where the ratio is not good the the patient. My relative does have some dementia. Staff should have training dealing with this disease. This is one disease you need passion. My focus is to get my relative up and walking if it GOD will.
---
AnotherJoe
December 19, 2014
I am a friend or relative of resident
My father was admitted on a Tuesday, End Stage COPD, We simply were unable to lift him to help him to bathe, dress, etc. & were told they would be able handle his illness while they provided physical therapy. He had undergone a procedure in the hospital to aid in circulation & had a wound on the inside of his leg. On Friday of the same week, they ended up calling an ambulance because they said he was "talking crazy" when the ambulance got there, they discovered his sheets covered in blood & that the wound hadn't been dressed or cleaned. His immediate care-giver didn't even know he had a leg wound.... which tells me, they didn't change sheets, or bathe him for at least 4 days!! due to his loss of blood, he had to be re-admitted into the hospital where he was given 3 pints... We took him home & had a private nurse to assist us. Sadly, we lost him two weeks later. I WOULD NOT recommend this center.
---
Madachew
December 12, 2014
I visited this facility
This place is unreal! My mother in law died here because of their negligence. She was unattended and choked to death on a banana. It was not even her tray of food. She was supposed to be on a puree diet. When asked to obtain the incident report they refused. My wife was left with a mother who was brain dead. She had to make the decision on whether or not to keep her alive. We got absolutely no cooperation from them. We didn't even get an apology. Have recordings of their admittance to negligence. But still no incident report from that day. So this place is a joke. The fact someone died and you offer no cooperation or support when clearly you are at fault. Almost 2 years has gone by and still not a peep out of you all.
---
rockytop55
April 10, 2014
I am a friend or relative of resident
My mother has been a resident at Golden Living in Southaven since 2010. She has Alzheimer's and has been diagnosed with stage IV lung cancer. She is now under hospice care. This facility is a Godsend. The staff is caring and compassionate. They take good care of all the residents there. They call me when there is an issue or a problem. Mom has said many times that she feels very fortunate to be there and that they take good care of her. I am on a first name basis with several of the staff members. One in particular is really good about letting me know Mom's needs including the state of Mom's clothes. She once took the time to go over Mom's clothing with me even though she had already clocked out & was ready to go home. Every Sunday, they have a voluntary short church service which includes singing hymns. Every week they plan a field trip to different places, ranging from lunches out, trips to Wal Mart, going to the fair and to museums. The facility is kept clean although it is always a work in progress. Right now they are going through renovations, but they have somehow managed to keep any disruptions down to a minimum. There is a nice fenced in courtyard in the back where Mom likes to spend time bird watching. No facility is perfect and this one is no exception. In Oct 2012, we had out of state relatives come to visit Mom. To this day, they still mention how impressed they were with this facility.
---
RS
October 02, 2013
I am a friend or relative of resident
My mother-n-law lived here for 8 years with Alzheimers. She was always happy and clean. I received calls immediately of any changes or incidents with her health and she was well taken care of.
---
Sheila3
July 30, 2013
I visited this facility
I've been to Golden Living Center in order to visit someone. The facility was great.
---
ConcernedGrandkid2008
September 11, 2011
I am a friend or relative of a resident
Golden Living took care of my grandmother after she had severe liver problems and needed hour by hour assistance during her rehabilitation. She was given prompt attention whenever she requested it and we visited her several times during her stay. The staff was always very professional and kind. She had complete access to go outside as well as interact with other individuals staying at their facility. She also said the food was well prepared (not as good as hers, of course!) and they checked on her regularly to ask if she needed anything. She even had a complaint that the mounted TV was too far away and they brought in another TV on a roller cart so she could better view the screen. The only complaint she mentioned was the short staffing they experienced after around 9:00 pm each evening. She said the staff was still very professional, however it was apparent staffing was lowered dramatically after visitation hours were over. Because of this one complaint, I recommend four out of five stars. However, the facilities were excellent.
---
About Golden Livingcenter - Southaven
---
Golden Livingcenter - Southaven is a nursing home in Southaven, MS that provides patients with skilled nursing care as well as private or shared accommodations. Contact Golden Livingcenter - Southaven for more details on housing, services, and rates.
Features of Golden Livingcenter - Southaven
---
Medicare (ratings last updated: 06/16/17)
Health:
Overall:
Quality:
Staff:
Medicare Provider Number: 255109
Ownership Type:

For Profit Corporation

Date Certified:

05/01/2017
Location of Golden Livingcenter - Southaven
---
Request Info
Get full access to reviews, cost information, and amenities