Life Care Center of Scottsdale
| Nursing Home
Claim 9494 EAST BECKER LANE, Scottsdale, AZ, 85260
Caring.com Listing
Talk to a Family Advisor: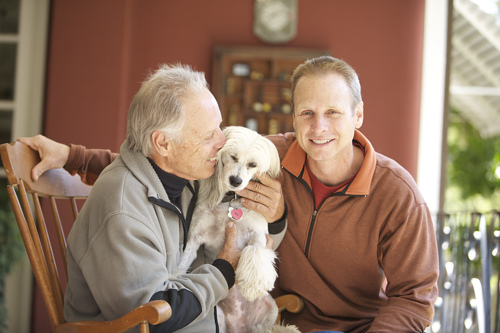 Top nearby Nursing Homes
Reviews of Life Care Center of Scottsdale | Nursing Home
---
former unhappy
February 13, 2017
I am/was a resident of this facility
Poor nutrition and communication of Dr's orders in a timely fashion. It was all about what the staff wanted you to do, and when they wanted to do it. I am just glad I had good friends and my wound care and antibiotics were handled properly because the rest of the care was substandard.
---
Dana61
October 11, 2016
I am a friend or relative of a current/past resident
This facilty was not equiped to help my wife after a heart operatiom. The staff is disorganized, and their goal seems to be to keep a patient as long as possible. The place smells bad as in need of an upgrade, from computer systems to staff. The nurses and doctor are nice, but the care is exremely limited. The beds are old, the food is bad and the communication between staff and patients is terrible. If I had it to do over again, I wouls insist on a better facility.
---
lgcy79
November 09, 2015
I am a friend or relative of resident
My husband spent the last few weeks of his life in this facility and I could not have asked for more. The staff was very caring and supportive to the very end. The social worker went above and beyond her required duties working through several challenges. I was all alone dealing with this and they were with me all the way.
---
Poorchoice
October 10, 2015
I am a friend or relative of resident
My father broke his hip so he needed a facility to get better so he could function on his own . If I would have know that the staff here cared more about socializing in the halls and left there patients to fend for themselves most the time I would have told my mother to find a different facility. She spends every waking hour here making sure he eats, gets to the bathroom, and does his excersizes . He suffers other medical conditions that requires regulated medication multiple times a day. They can't even be bothered to do that on a regular basis. I watched a patient walk out on her own and fall. The patient do not get enough movement to heal and manage on there own. They rely too much on family members to do all the work. Your better off staying at home and having the dog watch over you. You would get more attention.
---
simo1
May 01, 2015
I am/was a resident of this facility
Most of the staff during the weekdays were very well trained and did a tremendous job of taking care of the number of patients that they were being required to attend to during the day. Most issues with staff were either night staff, or weekend staff when they would not get pain medications to patients in a timely manner, or would have an attitude when you would continuously put your call light on when they were not bringing you pain medication. Waiting 2 hours for pain medication and then having the nurse have an attitude when she did finally bring the pain medication is just unprofessional. The worst part of the facility is the business and social/case workers and their staff. They are not there to help you as a patient!!!! I never did see a single case or social worker until the week that they were ready to discharge me from the facility. When asked why I was being discharged they would only say it was because Physical Therapy felt I had met my potential and there was nothing else they could do with me. When asked if they had contacted my insurance carrier or surgeon to determine if there was still a medical reason for me to stay they told me that they don't usually do those things and just follow the industry standard on when a patient needs to be discharged from the facility. So sad because it actually started out really well with this facility, but when it came down to it they do not want to help the patients. You will end up doing all of the leg work to help the administration and case workers understand your insurance and get doctors orders actually followed. My advice would be to avoid this facility if possible, but if not I would watch everything like a hawk (from doctors orders being followed to medications be dispensed correctly) and prepare to be your own advocate because they are not going to be there to help you...when they want you to go, you go no questions asked! Just sad!!!
---
Caring95130150
August 30, 2014
I am a friend or relative of a resident
I checked out a few facilities and I was most impressed with Life Care Center. They did a pretty good job. The people were friendly and helpful. It was well-decorated. It was a nice place. At that time, my mother had a private room. It was very spacious. The food was fine. She was in her final stages, so food wasn't a big deal for her. Overall, they took care of my mother there. What I like best about this facility is they seemed to have a capable staff.
---
horrified1
August 16, 2014
Other
This is probably one of the worst facilities out there. The staff is incompetent and they have a nurse practitioner that thinks he is a doctor.My family member was given wrong medication, neglected physically, and several times was not given the physical therapy that they were scheduled for. When they became sick and requested to be transported to the hospital, they were denied. They had to call 911 and a ambulance transported them. Needless to say, they were admitted to the hospital due to the care they received at this facility. If you wish a death wish on your loved one, then send them to this awful place. If you truly love your family member, keep them as far away from this place as possible. They need to be shut down!
---
unhappy spouse
July 22, 2014
I am a friend or relative of resident
My husband was a patient here following back surgery and the implantation of two stents as a result of a heart attack following his surgery. It is a good thing his heart attack occurred while he was still in acute care at the hospital or he surely would have died with LCCS. Two days after admission a urine analysis detected a bladder infection. 4 days later, they still had not started any antibiotics, had only increased his meds which rendered him in almost a zombie state but experiencing continued pain. Upon bringing family in which includes a former LPN knowledgeable about medical conditions and health care, it was discovered that five days earlier blood work done at an outside lab indicated his hemoglobin was very low at 7.6. The facility should have been aware of this, but they obviously paid no attention to the lab reports and failed to do anything necessary to rectify the situation. On that 5th day we had him moved back to an acute care hospital where he is now getting the best care as they are trying to get him back to a somewhat healthy state. The bladder infection has now gone into his kidneys making him one sick individual. All of this is due to the lack of competence, care and compassion provided at LCCS. I would strongly recommend no one sends their loved ones to this facility !!!! I am grateful my husband is alive and now in good hands. Consumer Beware !
---
Cobby
May 18, 2014
I am a friend or relative of resident
When I went to visit my grand dad, I thought the place was great. Then I started to see care issues. So when I heard this place as an option for my grandmother I was afraid. This place has turned it around. The building looks and feels so much different and better for rehabilitation. That therapy team rocked it. We were kept informed from day one until the end. If I could change anything it would be more choices of foods. Other than that my grandmother loved it. She knew the staff by name and was always happy to see them. Great facility. This place has impressed me on the improvements and that's not easy!
---
Out of town relative
May 18, 2014
I visited this facility
This was a disappointing experience. The room was neat and clean and the staff appear caring. The cafeteria, food and courtyard are all pleasant and attractive. The issues were with care. It often took 20 minutes or more after pressing the call button for assistance to arrive. My mother-in-law developed sores in her mouth and these were not treated until she left. Her primary doctor stated her was shocked. She also developed sores on her buttocks. Cause? The scariest was despite being told the medication being given was not appropriate it took a meeting with the administrator and family and a couple DAYS to get her medication changed. For Life Care there seems to be two choices - stay with your loved one and feed them yourslef and monitor treatments or go elsewhere.
---
christopher12
January 30, 2013
I am a friend or relative of resident
My mother was a patient at Life Care of Scottsdale after her knee surgery. I was told by friends that this facility was not good. I took a tour and decided that this was where Mom should go. Everyone has a private room, the food was very good and the care was good. Mom really did not want to leave. She had outstanding therapy every day and recovered quickly. On her second day, a whole team of experts met with Mom and I to discuss how they were going to care for her. Someone called me twice a week to give me updates on hoe much progress she was making. Both Mom and I felt like we were in good hands. I want to tell my friends who warned me against going there, that they were wrong. I will definitely recommend this facility to anyone. Mom is doing great and she still calls some of the therapist just to say hi.
---
TedsKid
October 18, 2012
I am a friend or relative of a resident
My father liked the ice cream. They served that every day and to someone like him, that was a big deal. Over the course of nearly 5 years a lot of the staff were the same so my dad had the same male nurse every time he stayed here. Many of the other nurses were the same and while I didn't visit as much as my mom (who knows their names) I knew who they were. They were very good about moving my dad so he didn't get bedsores. He fell out of his chair once and so far as we can tell they found him pretty quickly on a routine check (he had no way to buzz for help.) The facility was clean enough, but really -- this is Scottsdale Arizona -- nothing less could be expected.
---
ceres1
September 22, 2012
I visited this facility
M spent 3 weeks at the facility, before needing to be moved to a hospice care provider. The facility was well located in Scottsdale, near the 101 Freeway, and had good parking for visitors. The physicians were specific to the facility, not M's own doctors, but that is standard for assisted care facilities, I believe. M became extremely depressed upon leaving his apartment where he lived with my mother for 25 years. I don't think he even noticed his surroundings, even though the lighting, TV, furniture was in good condition. M was kept clean. He did not like the food, complained that his bed was uncomfortable. We asked that the food have chili pepper powder added to it, and the staff did so, which was great. The worst part of the facility: Old wooden crank style beds that weren't easily adjustable. They weren't like modern hospital beds or even regular beds at home. Everything else was modern and relatively new. M did not have his own room but that didn't matter to him. After a few days, his roommate was transferred to another room, and M did have his own room at that point. The care providers gave M his medications regularly as he had taken them at home. M was ambulatory, did not have a catheter nor need any help going to the bathroom. He needed some help bathing, which was given. He only got one bath a week, which he was unhappy about. Life Care was very good about arranging for M's transition to Hospice of the Valley when it became clear that he would need that. M had easy access to a telephone, and could make and receive local phone calls. He was able to receive long distance calls too.
---
smileygal7
June 26, 2012
I visited this facility
The visit to LifeCare of Scottsdale was very pleasant, the staff was friendly and accomodating and the facility was very clean. There were numerous therapy room with lots of activities for the residents. They also had a monthly calendar of activities that the residents could participate in. Overall, I really liked the facility and could see my grandfather living in this place.
---
jiggs16
July 27, 2011
Other
This is a skilled nursing facility. This facility has a good, quiet location. It's not very accessible to much, and it's kind of hard to find. However, the location itself is really nice "" it's in a quiet neighborhood near a school on a small street. They have a few well-kept patios outside, but they could use a lot more parking for staff and visitors. The common areas look nice "" they're decorated nicely, and there are freshly baked cookies and water out. There's nice tile or carpet, and nice wide spaces for everyone to get through. There's not much common space if you're visiting though "" only three smaller spaces, and not a lot of extra chairs. I also think the common areas smell really bad all the time. I've never been in a place that smelled so bad every day. The residents' rooms are very sparse. The bathrooms are well-equipped and wheelchair accessible. The rooms do have pleasant views. Residents can bring in their own decorations or furnishings. The staff are all really friendly and generally nice. As usual, they're overworked and could have a little better training. They are patient and caring with the residents. However, the staff is so overworked that resident care is actually compromised. They have a lot of falls and acute hospitalizations there, but I don't think it's the fault of the care staff "" they're just too overworked. The food is okay "" it's not very nutritious, and I'm not sure that residents can request things that aren't on the menu. There's only one set snack time during the day, and it's always ice cream. I don't think they have very many activities here, and they have very few participants.
---
leezee
June 10, 2011
Friend or relative of resident
After being diagnosed with a terminal illness my father moved from the hospital into this facility. Upon my first visit, I wasn't thoroughly impressed. The hallways smelled strongly of disinfectant, but this was, in some way to me, expected. I noticed while looking for his room, many residents sitting alone in wheelchairs in the hallways. They weren't actively doing anything. I felt that they had simply been parked there. The wing that my fathers room was on was noisy. I could hear a lot of crying and yelling from other residents. The staff seemed rushed and stressed, as if there weren't enough employees to go around. Although I did meet several aides who were kind and cheerful, but they did seem like they had so much to do in a shift, they weren't able to spend long with each resident. I moved my father into another facility within 24 hours, where he spent the last few weeks of his life.
---
About Life Care Center of Scottsdale
---
Life Care Center of Scottsdale is a nursing home in Scottsdale, AZ that provides patients with skilled nursing care as well as private or shared accommodations. Contact Life Care Center of Scottsdale for more details on housing, services, and rates.
Features of Life Care Center of Scottsdale
---
Medicare (ratings last updated: 06/16/17)
Health:
Overall:
Quality:
Staff:
Medicare Provider Number: 035143
Ownership Type:

For Profit Corporation

Date Certified:

05/01/2017
Location of Life Care Center of Scottsdale
---
Request Info
Get full access to reviews, cost information, and amenities