Talk to a Family Advisor: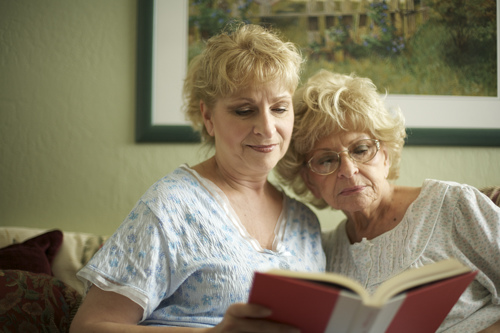 Reviews of Stone Oak Care Center
---
Galpwr
January 05, 2017
I am a friend or relative of a current/past resident
No one ever had any idea of what was going on. They were all VERY attentive before my mom arrived there, then afterward it was a different story! They are unorganized and only care about getting your money! Use caution when you send your loved one here!!!
---
Wanda714046
September 19, 2016
I am/was a resident of this facility
The only place I have visited was Stone Oak, and I moved in here. They have been very caring, take good care of me, and help you get one place to another. The food is not always my particular taste, but it's nicely served and they have a full dining room. It's clean.
---
Staying Angel
September 09, 2016
I am a friend or relative of a resident
My mother in law stayed here for a month with my sister in law staying 24/7 with her for 2weeks. Then I came and did same. So we really knew what was happening. My mother in law is diabetic and was placed here short term to help get her slowly off of some medications she had been put on that Dr felt contributed to sudden case of dementia symptoms. With being diabetic her glucose was monitored before meals and even that med was being reduced. Family was informed she was getting diabetic trays and all her desserts were sugar free. That is not the case. After 2 weeks and glucose numbers going higher and higher I began asking around and looking. Be informed there is no diabetic option., No sugar free desserts. Nurses weren't aware, my mother in law's nurse apologized and said he was new, he couldn't believe they didn't have anything for diabetics. After we knew we cut out all desserts and white carbs but not much to eat, brought in some healthier options. It's basically a high carb high sugar diet here. So glad she's out of there! The nurses and CNA's were friendly but overworked as most these type of places are. Would never want a lived one to have to stay in a place like this alone.
---
Gayle24
January 31, 2016
I am a friend or relative of a resident
My sister stayed at the Stone Oak Care Center and she was only there a month. She went from there to a hospital and then from there declined very rapidly. It was a very nice and clean facility, and it smelled clean. The residents seemed, for the most part, to be happy and content. She received very excellent care while she was there. Her room was fine. We put her in a single room to give her some privacy and it was quite adequate.
---
Granddaughter15
January 20, 2016
I am a friend or relative of a resident
We found Stone Oak Care Center for my grandparent, and she's been living there for a month now. It accepted Medicaid, and it was clean, spacious, and had wide hallways. They have rooms for dining and recreation, as well. They also have on-site nurses.
---
Lisa R.
June 24, 2015
I am a friend or relative of resident
The staff was very kind and attentive for the most part but they are stretched pretty thin and at one point my mother fell and broke her hip - could have been because they did not have proper monitoring in place - maybe not. That is open for debate. However, we did experience THREE DIFFERENT INCIDENTS OF THEFT of items from my mother's room. Each time it happened, we were able to report specific items missing, and we were even able to say during what shift and day they occurred. Always was on the weekends, midnight shift, when temporary workers were on duty. (even one specific person was noted!) Yet no one really seemed to care once we talked to people at an administrative level. (regular staff people were very concerned) Every time we brought new items to my mother, guess what, they got stolen, even her beautiful cashmere sweater she loved so much! Tshirts one time, soft lounging pants, too. No one ever followed up with any action taken to resolve the theft issues as far as we know, nor did administration people contact us for a follow up later. Very disappointing overall.
---
PAM O
April 17, 2015
I am a friend or relative of resident
SOCC has been a wonderful caring place for our father this past year. While being under hospice care, the staff at SOCC were nothing but caring and compassionate. They cared for our father as if he was a member of their own family. Many of them called him PawPaw. As various members of our family visited at random times, no one ever sensed that there was any absence of care or concern. We praise God for the loving care he received and pray the Lord comtinues to shower blessings on these angels of mercy. It is sad that we have no reason to go there anymore because our father has passed away but we will continue to pray for them as they daily care for their residents.
---
Janice A
April 15, 2015
I am a friend or relative of resident
My dad was a patient at SOCC for 14 months. He entered the facility under hospice care with end stage Alzheimer's . The staff were compassionate and caring. Any issue brought to their attention was addressed and they worked with us to find the best solution for dad. The staff was wonderful on the 600 hall. My mom has been in the rapid recovery wing twice for rehabilitation services. The therapists were great at working with her to achieve improvement. I wouldn't hesitate to recommend this facility to anyone searching for a place to care for their loved ones.
---
Autumn2014
April 01, 2015
I am a friend or relative of resident
Stone Oak Care Center is a nice facility! The staff are nice and try to do their best. I will admit they are not perfect, but they are not neglectful. The social worker is kind and very helpful. The nurse on 400 hall is great. The administrator is involved and she is very approachable. The ADON, Brenda Jackson is great as well.
---
Madgeiline
March 24, 2015
I am/was a resident of this facility
I was a resident at the rapid recovery unit at Stone Oak Center and was very pleased .The rehabilitation department was wonderful and got me up and going. in rapid time. The staff was friendly and caring because I can be demanding at times. The food was great! I selected my on meal or I could have a Hamberger or salad plus soup at lunch and dinner. My husband Billy ate lunch with me most everyday. My room was clean and I never smelled odors. I loved my Dr. K which visited me 2 times a week. I loved going to the horse races and Bingo. I loved the church service on week-end .When I need this service again I will go back.
---
Paula39
December 30, 2014
I am a past client of this provider
I stayed in Oak Park from April until October. They helped people in the hallway picking up their clothes. I thought they were medicating people too much because I saw some that came in fine then passed away a month later. They do an outing once a month. They have a resident council; in fact they asked me to be vice president, but I wouldn't do it. The staff was good when I was in my private room downstairs. The people down there were awesome. When they told me I had to move upstairs to semi-private room, they put me on the worst floor in the hall. Luckily I had a great roommate. They can improve on not ignoring call buttons for one. They just put everybody on my floor front of the TV, and everybody would just sit there all day. The resident would be dirty and taking their clothes off. Some of them would be urinating on the floor. If they sat me in front of the TV for eight hours, I'd be fidgety too.
---
Daughter9201
November 12, 2014
I am a friend or relative of resident
This is the third time that my mother has been in rehab at this facility. The nursing staff has always been helpful but the administration seems to get put out with anyone asking questions or maybe it just the person who answers the phone! The only complaints that we have are that 1) good quality air fresheners would be a great investment for this facility! 2) explaining that you do not have a chef/gourmet kitchen and that food is not gourmet quality and 3) staff who prepares the meal trays........read the meal sheets that the patient takes the time to fill out and make sure that they are getting the food they requested (usually because of dietary reasons)!!! My mother has received excellent care from the rehab staff and her nurses have been nothing but wonderful to her!
---
Joanne35
November 11, 2014
I am a friend or relative of a resident
Stone Oak Care Center is a nursing home right opposite to hospital, so it's a good location. It was fairly new, and it is a big facility. It was nice too; they put a lot of money into showey things like they had an ice cream parlor, the outside and the lobby are nice, but I think the rooms could probably use a little bit more sprucing up. But other than that, that's a pretty nice one. They do have a lot of activities like cooking classes, and they do a lot of rehab section; he was in there for rehab, but they don't do much with them at all.
---
Caring95161150
October 05, 2014
I am a friend or relative of a resident
Stone Oak Care Center was clean, and the staff was caring. The work staff was good, but there was only one bit about it. Several times they would tell us, "we were going to keep him," then two days later they said, "well, we can't keep him anymore," and then two days later they can keep him, then again they can't keep him, until it was very, very upsetting to my mother who is eighty. I think it is just a blessing now that my dad is now in the hospital, and Stone Oak Care Center is being consistent, "Well, we can't keep him now because he yelled sometimes." But my mother and I have heard people yelling there before. My mother has been in there for the last two years. She has fallen and broken her ankles; one broke last year and then one this year, so she has been in there about 3, 4 months at each time, and they were very good to her. I didn't have a problem with that and they knew my parents because my Dad visited her every day, but maybe they just didn't have the tolerance or the right type of care for my Dad.
---
Rose Mary1
August 30, 2014
I visited this facility
The staff was very friendly and everybody was very nice. They invited my friend and I to lunch, so we went there and visited some of the people. It was nice, but we both felt that we were not ready for that yet, but it would be a nice place to be someday. They do take you places -- to the doctors and things like that. I also have a dog, so I wasn't really sure if they are allowed, but there were some units that had a little yard and you have to pay extra every month for the pet. The lady was very sweet, I can't remember her name, but she kept calling me. She called me to come for a picnic or something they had, but I didn't go because it was pouring rain that day. Anyway, I just figured there is no need to keep going if I am not going to be living there. They had quilting, a large library, and entertainment in the evening, so there were quite a few things to do. I guess you would be pretty safe there.
---
Tania1
January 31, 2014
I am a friend or relative of a resident
My aunt is in Stone Oak Care Center. Basically they get what needs to be done to take care of her. She is in a long-term rehab. Her room is nice and clean. It has two beds for two occupants and their own bathroom. She has no complaints about her room. The dining room is nice. Food wise though, she doesn't like it because she said they are kind of serving the same food all the time.
---
MOM74
December 13, 2013
I am a friend or relative of resident
This place is smoke and mirrors. Its beautiful interior design will bring a false sense that your loved one will be cared for. Unless your loved one is either in bed all day or the perfect patient, this is NOT the place for them. The Director of Nursing has no idea how to handle a patient will sun downers or with mild dementia. My loved one was labeled as a "troubled patient" yet she had a UTI which can cause issues with a patient's mental status. Also for WEEKS I'd been asking for the Dr or Psychologist to evaluate her for mental issues b/c she seemed to be getting WORSE not better. I would get calls 2 or 3 times a day about something that would happen and was told I needed to do something. I am not a medical professional. I asked for help from staff. No one did anything until she lashed out and then I had to have her taken to the hospital to get true treatment. Once she was taken to the hospital her finger was swollen and bruised yet I had received no phone call about her injury. I have since found a new facility that can properly take care of her. Please do not take your loved ones here. Do not be fooled by this place.
---
Dennis7
July 11, 2013
I am a friend or relative of a resident
Stone Oak Care Center was where my mom stayed after her hospitalization. The people from the hospital gave us names of facilities in the area, and we just liked the look and feel of it than the others. It was also close to me and my sister. The rehabilitation side was very excellent and we were very pleased. The place was definitely clean and they were doing maintenance around, so it was kept-up. She was satisfied with the food but it was not as good as the other place she had been in.
---
About Stone Oak Care Center
---
Stone Oak Care Center is a nursing home in San Antonio, TX that provides patients with skilled nursing care as well as private or shared accommodations. Contact Stone Oak Care Center for more details on housing, services, and rates.
Features of Stone Oak Care Center
---
Medicare (ratings last updated: 06/16/17)
Health:
Overall:
Quality:
Staff:
Medicare Provider Number: 675968
Ownership Type:

For Profit Corporation

Date Certified:

05/01/2017
Location of Stone Oak Care Center
---
Top Cities for Assisted Living
---
Request Info
Get full access to reviews, cost information, and amenities