Lexington Health and Rehabilitation Center
6300 46th Avenue N, Saint Petersburg, FL, 33709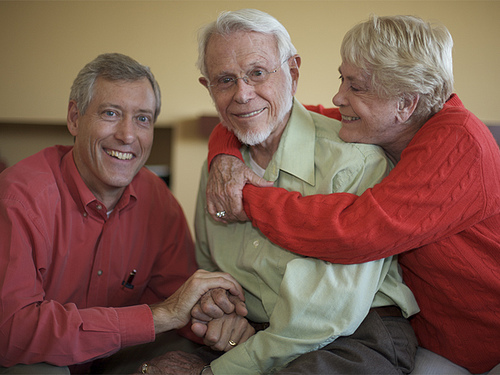 Reviews
of Lexington Health and Rehabilitation Center
---
---
January 26, 2018
I am a friend or relative of a current/past resident
Things are much better now on day 3 .Some great help from Kristne and Renwa
October 29, 2017
I am a friend or relative of a current/past resident
I visited a friend at the Lexington and was tremendously impressed with how clean and well appointed the facility is. From the rooms, to the outside sitting gardens, to the music room to the workout facility, the whole facility is marvelous. Staff was friendly and only a step away when I asked a question. The place is beautiful. The rooms are large and well planned. I can't find one thing I would change about the Lexington.
August 21, 2017
I am a friend or relative of a current/past resident
My aunt was at Lexington Health & Rehabilitation Center for about six months. The people were nice, but the place is not as clean. They had a lot of people to take care of and it was a nursing home type of environment. The food was good and they had Bingo.
February 16, 2017
I am a friend or relative of a current/past resident
Wow please run fast this place is a dump donot put your loved ones here very unprofessional the facility is not clean and the food is awful my mom didn't eat for days showers disgusting and my mom was basically left to take care of herself thank God we moved her after being giving the run around for 3 days on the relocation.. please donot go here my mom is so happy now she was depressed
February 06, 2017
I visited this facility
Facility was very very clean. Food was good. Overall I had a great experience.
January 12, 2017
I am/was a resident of this facility
December 09, 2016
I am a friend or relative of a current/past resident
Unprofessional rude young staff. Admissions department was a horrible process. CNAs are angry and miserable. Parking is poor. Not fully staffed. Food is my mom's number 2 complaint.
June 26, 2013
I am a friend or relative of a resident
My mother would have qualified for Lexington, but since she's gone down so fast, we decided to forget it. It's assisted living, nursing home, and rehab center. The rooms were nice. My aunt was there in rehab, so we went there and to see since it was close to the house. The rehab looked like a four-star, the assisted living is also a four, and then the nursing home was about a three. It was clean, but there were a lot of patients and from what I saw, the nurses couldn't give what I wanted my mom to have. She needs somebody 24/7. My mom is legally blind and can't eat by herself, so she has to be fed and that's what we were looking for. More like someone that has only about five patients and she could go from two or three rooms between them. That's not what they have, and I understand that.
April 30, 2013
I visited this facility
We got our grandmother out of Lexington Health and Rehab. We took her out early and took her home. She wasn't fond of the place at all. She didn't like the way the nurses treated her. They put her in a room with someone who has dementia who would try to climb her bed. She felt like she was thrown in with crazy people. At that time, she had a spine injury and couldn't really move or help herself. And the nurses weren't attentive enough, and were kind of talking down to her. They weren't really treating her as if she was competent. They weren't really compassionate. Although the physical therapists seemed okay. But I wasn't really impressed with a couple of the nursing staff. We found her an apartment in Connecticut and she's moving up close to me so I can help take care of her.
July 12, 2012
I visited this facility
The facility was clean,organized,and clear of safety hazards.The facilities staff was always with in protocal and regulations.This facility was always providing activities and treatment for the patients.I have witnessed goals being established towards patient for better physical health.The only thing real negative thing that I seen was that the patients mental treatment or psychological therapy was not taken into acount in most cases.The facility didnt seem to to take a patients mental state into concideration nor did I witness any theraputic treatments or groups tahat would help the patient more psychologicaly.Te facility was good on training me as a volunteer and letting me know what my responsabilities were and were'nt.It was good a good volunteer experiance.This facility helped me to better understand people and patient care and also helped me to realize what I wanted to do with my future.
See all reviews (10)
See fewer reviews
About Lexington Health and Rehabilitation Center
---
Lexington Health and Rehabilitation Center is a nursing home in Saint Petersburg, FL that provides patients with skilled nursing care as well as private or shared accommodations. Contact Lexington Health and Rehabilitation Center for more details on housing, services, and rates.
Map
of Lexington Health and Rehabilitation Center
---
Request Info