10 LINK DRIVE, Rockleigh, NJ, 07647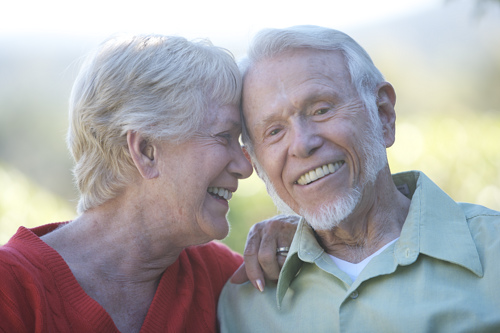 Reviews
of Jewish Home at Rockleigh
---
Overview of Ratings
---
September 20, 2017
Other
My mother goes to The Gallen Day Center and loves it!! The staff are angels on earth!!
April 19, 2016
I am a friend or relative of resident
My mother recently spent between 5-6 months in 3 different divisions of the Jewish Home in Rockleigh...Rehab, The Free Spirit Wing and ultimately Hospice. The family is grateful and appreciative for the excellent care and dignified treatment she received in her time there. The receptionists and office staff were warm, courteous, attentive and willing to help. The medical staff, Drs and Nurses alike were top notch and communicative. The aides and cafeteria staff were upbeat and helped create a pleasant atmosphere in trying circumstances. The Social Workers dealt with us admirably with respect, were forthright and available when needed. The rehab and speech therapists were attentive, caring, passionate about their jobs, and excellent at communicating progress or declines. The facility itself is immaculate. Lastly, we are grateful that management made it possible for us to gather the family there for moms 90th birthday.
April 14, 2016
I am a friend or relative of resident
My parents both lived at the facility until my dad passed over a year ago. He felt very cared for and loved being part of and exercising leadership within the various programs and activities. Now my mom lives there alone. We thought that she would wither after losing her husband of 65 years of marriage. The opposite happened. She became very involved in arts and painting, the staff knows her likes and dislikes and when my mom has medical issues, I can discuss them with the medical staff. The social work team is amazing too. My 99 year old mother recently told me "I like it here." She considers it her home and that gives me great peace of mind.
February 24, 2016
I am a friend or relative of resident
My 92 year old mother was at Rockleigh rehab following a fall. I went to see her everyday from 8am-7pm. I have seen everything at the rehab. My thoughts are that it is a superior rehab environment where every patient gets awakened and dressed in time for breakfast at 8. Most meals are taken in the dining room and Monday to Friday patients are busy busy busy. Physical and occupational therapy are superior. As some reviews have mentioned the Home seems more about the money....of course this is a business. Someone is going to ask for the money and it isn't the nurses. There is a waiting list to get in so if someone isn't using the space the home fills the bed. Nurses and staff are ok. Most are caring but a really sick patient needs family member there. As far as patients being ignored....they do the best they can. A lot of old people parked at the nurses station have dementia and may look like they are being ignored but the nurses really cannot take them to the train station in Missouri. Lastly having doctor on premises many days a week is wonderful. This a wonderful place doing a great and difficult job. If you want to complain about it why don't you try taking your loved one home and caring for them 24/7. It is very difficult.
November 17, 2015
I am a friend or relative of resident
PROS: Beautiful grounds. The outside area is well kept and peaceful. If you're looking for a clean, modern facility with quiet grounds, this is your place. The lovely woman who sat down with us initially as we made this very difficult decision to put our relative in this home was lovely as well- caring, thoughtful, careful, and compassionate. We felt good about our choice. It was a difficult one. We spent days agonizing over our decision, and in the end we decided to put our dear, kind, caring relative in this beautiful facility. I will regret that decision for the rest of my life. CONS: Let me first say that my relative is the most kind, compassionate, selfless person I have ever met. So it breaks my heart that in the final weeks of her life, she was treated with such a lack of compassion and care by the nurses at the Jewish Home. And I will forever be haunted by the lack of care the night that I found out that my relative had passed away. Astonished, really, that a provider whose No. 1 priority should be --- must be -- compassion, utterly botched this, and left so many broken hearts in their wake. At first, we were happy with the situation. There were no obvious problems. Again, the facility is very nice, always clean. But I noticed after a few weeks that when I called the staff was not responsive. Then, after a few more weeks, less responsive. Of course, some nurses were better than others. All in all: we were satisfied. My relative was moved to a different floor, and the nightmare began when my relative began complaining about the way she was being handled - fragile, old, she was being tossed around like a sack of potatoes, and I tried - trust me I tried - tell the staff, but there was no response. We made gentle requests that she be changed, but there was no response. Countless times, our relative would be wet for one, two, three hours, and no one would change her --- despite our pleads. I could go on and on here, but let me just say that we were told that there were nasty, unconscionable comments made behind our backs for reasons I simply cannot understand, likely for our very reasonable requests and gentle suggestions, and they were met with comments that honestly should not be printed here. Chilling comments. Lord knows what else happened here behind our backs. The day my relative passed away I received a phone call from an individual who I will not name here - minutes later, I called the Home (to make sure they were aware and see how we would proceed), and was received by a very nasty, curt nurse who, when told that I was calling about my relative in room X and wanted to speak to the nurse of the patient in room X, instantly snapped, "I'M THE NURSE. May I help you?" Again, I'd just received news that my dear relative had passed. When I told her that my relative had passed, she was clearly flustered and passed the phone over to someone else. The next few minutes are a blur, as are the entire evening, but even after two more conversations with workers there who were just as cold and exhibited an astonishing lack of compassion, there was no apology, no indication that they had done anything wrong. A lack of simple humanity and decency at a place where decency should be the most basic of all things. I will always regret my decision to put my loved one at the Jewish Home. I will always remain heartbroken over how she was cared for in the final days of her life.
March 20, 2015
I am a friend or relative of resident
My wife has been a resident in the Jewish Home for the past two years. During that time I have found this facility to be first-rate in every respect. The caregivers, medical personnel, administration, and support staff are all highly experienced and extremely capable. Equally important to me, they are kind, caring people who treat the residents as though they were members of their own family. I know that my wife is getting the best possible care during this difficult time, and I would recommend the Jewish Home without reservation.
March 16, 2015
I am a friend or relative of resident
In my opinion,the Jewish Home in Rockleigh N.J. is the finest facility of it's kind in New Jersey. My wife was a participant in the Gallen Adult Day Care unit for 4 years,attending 5 days each week,and then was a resident in the Seiden unit (Secure,Alzheimer unit) for 2 additional years,until she passed away. I was in the building every day for 6 years,driving her,picking her up and then visiting her daily. As a result,I feel secure in saying that I have observed EVERY aspect of the working of this facility,and feel confident that my opinion is based on my observations from over 2000 visits. THE STAFF---The first thing that you notice when you visit this facility is the caring nature of the staff. This is evident regardless of who you are observing,be it a housekeeper,aide,nurse the woman at the front desk,or the CEO. It is obvious that everyone is happy to be there. THE FACILITY-- This building is absolutely BEAUTIFUL. At first visit you would think you were in a well appointed hotel. Everything about the place is pleasing and inviting. The artwork invites your looking at. The corridors are wide,brightly lit with plenty of light from abundant windows. Every resident has a private room and bathroom. THE CARE---- Every resident is dressed and out of his or her room,unless ill. There is always activities in each of the units for the residents every day. Residents are kept busy and the smiles on the faces of the staff are contagious.Every family member has a personal meeting quarterly with the heads of each department to receive a report on their loved ones progress. I feel confident in recommending this facility to anyone who has a family member or friend in need of a care residence .
December 16, 2014
I visited this facility
Horrible nursing and medical care. More mistakes and errors than decent treatment. No one there has a clue and few tthere care abt the patients well being. Patients are screaming out got nurses and aides to help them with zero response while they are out on breaks. Questions go unanswered as the staff is second rate. My advice is to find a better facility even if you do have to share a room.
June 24, 2014
I am a friend or relative of resident
The Jewish Home is NOT about "patient care", despite their PR. The are exclusively interested in $$$, regardless of circumstance or the sensitivity they supposedly embrace. My Mother was there in Hospice with an acknowledgement that the end was near. On the day she passed, my brother received a bill from them! The exhibit a benign neglect for their residents that is contrary to their hype. STAY AWAY!
October 04, 2011
I am a friend or relative of a resident
My mother's eldest sister spent her whole life as a free spirit never marrying, no children, a life filled with adventure and travel. At the age of 74 my Aunt was hit by a car in New York City and suffered and as a result would never be able to live on her own again. While my Aunt's mental capasity was fine, her body was anything but. My Aunt's free will and will do spirit was great when she lived on her own, but not when she was dependent upon others. My aunt actually ran away three times from two different assisted living facilities! My aunt didn't want to be in a facility, she wanted to go back to New York City, but she couldn't understand that she would fall do to balance issues and needed to be in a facility. My Aunt's third home after the accident was the Jewish Home at Rockleigh and I picked the home because it was in the woods with limited taxi service and no busses so my Aunt would have a much harder time getting someone to help her excape. The Jewish Home at Rockleigh was just what the doctor ordered for my Aunt. So many of the people in the assisted living were very mentally intact and physically able to do most things like my aunt. Another plus was how many of the people were from New York City and she made friends quickly. The facility is very well appointed with a swimming pool, wonderful food that I would voluntarly eat, lots of different activities for the residents, and the home doesn't have that nursing home smell. My Aunt spent three years in the assisted living before my Aunt died of a heart attack.
See all reviews (10)
See fewer reviews
Features of Jewish Home at Rockleigh
---
Medicare (ratings last updated: 06/01/17)
Health:
Overall:
Quality:
Staff:
Medicare Provider Number: 315473
Ownership Type:

Non Profit Corporation
About Jewish Home at Rockleigh
---
Jewish Home at Rockleigh is a nursing home in Rockleigh, NJ that provides patients with skilled nursing care as well as private or shared accommodations. Contact Jewish Home at Rockleigh for more details on housing, services, and rates.
Map
of Jewish Home at Rockleigh
---
Request Info