Chateau At Rochelle Park, The
96 Parkway, Rochelle Park, NJ, 07662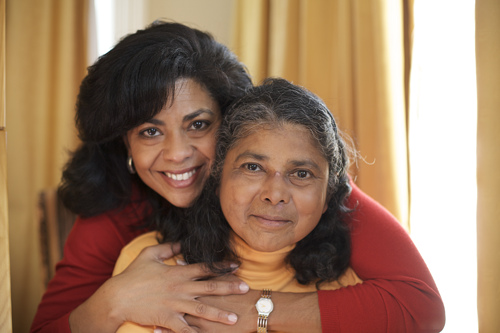 Reviews
of Chateau At Rochelle Park, The
---
Write a Review
December 23, 2016
I am/was a resident of this facility
Care was fantastic and the staff was very helpful.
October 20, 2014
I am a friend or relative of resident
I want to start out by sayiong there are many people who only ever go on a site like this to post negative things. I also used to do this on sites like YELP that about restaurants. I have to do one for here because it was such a valuable and helpful experience for my grandma and my family. We as a family struggled many hours with trying to make the hard decision of having chemo or no chemo for my grandma. The staff there spoke with us alot....all levels of staff...and gave us their professional and some personal experiences. We had here stay under the subacute rehab and not go for the chemo. It was a hard hard decision. They even have a palliatiive(not sure if spelling is right) specialist who spoke to us about making her comfortable and her doing rehab to keep her going as lo9ng as it was not to painful. She passed about 2 weeks ago, but she was happy and had us all around her. So I woulc recommend this place for rehab but all for compassionate end of life care.
July 26, 2014
I am a friend or relative of resident
I had a relative at chateau after a hospital stay. She stayed for about a month. Rehab was great she was in a private room which was huge. A pleasant staff, all act professional and take pride in their jobs.
July 24, 2014
I am/was a resident of this facility
I was a patient at this facility for a phtysical therapy stay after I had a stroke. I found that this place was very nice. The therapy staff was fantastic. Dr pantagis was the best. There was a nurse doctor there too that helped me. The nurses were great. Some of the aides seemed tired alot. Other than that I would give this place a 5 star review. The food was ok.
July 09, 2014
I am/was a resident of this facility
What an amazing experience I had at the chateau. Physical therapy was excellent getting me back on my feet again walking even more then when I came in! Nursing staff was good. Activities they offer here are wonderful had so much fun with the games and entertainment they do a wonderful job. Food could be better but I'm sure they make what they can. I would recommend this place to anyone who need therapy!
March 21, 2014
I visited this facility
The social worker we dealt with from this facility showed zero compassion and was incredibly cold. Unlike other social workers who help with discharge and transition, this person did not seem to care or want to offer our family any guidance. I would not recommend this place for that reason.
March 05, 2014
I am a friend or relative of resident
My dad loved this place. It is very clean and staffs very good physical/occupational therapists. The nursing staff we've encountered were exceptional and kind. The CNAs assigned to my father were also compassionate and kind. We've had bad experiences in another facility and the Chateau was a breath of fresh air.
February 14, 2014
I am a friend or relative of resident
I can not belivive all the negative comments this is a wonderful place my father needs so much assistants we have had wonderful care the nursing staff and the CNA staff have been nothing but helpful Kind the nursing staff is ontop of everything labs are done weekly and communication with the dr in facility is very easy accesses even the cleaning staff are friendly we were in another rehab with was a disaster I would recommend this place to other family members
January 15, 2014
I am a friend or relative of resident
I give this a poor rating. Although it is a lovely looking facility and extremely clean it will fool you. As someone else said regarding getting someone to take you to the bathroom it took one half hour the one time i witnessed it. The thing that really bothers me is they have EVERYONE confined to a wheel chair. Even if they are capable to walk. THEY DONT WANT ANYONE TO FALL. This can create all kinds of problems sitting all day. My relative did get bed sores from the chair. Also they arent allowed to go to their room all day. They keep everyone in the DAY ROOM. My relative is very upset with this.Thats for their convenience. They even had patients who could only recline in a bed or gurney staying in that room on oxygen and sleeping all day. This is for their convenience. Some of the staff are short with the patience and rush them getting changed at night. I will say there are a select few aides and nurses that are very caring and good. The woman who runs the activities is a doll, very patient and always trying to get them involved. The therapists are also very nice and the patients do like them all. Dustin the Patient Advocate is very good to know and talk to and has gone out of his way for us. I think most of these places are the same. You need to be there constantly to make sure your relative is being taken care of and also get your relative out of the chair. One relative has a personal aide there all day to insure she is well taken care of.
July 14, 2013
I am a friend or relative of resident
the looks of this place fool you. The staff is extremely unprofessional and treat their patients like they are burdens. I've never experienced such horrible treatment and lack of knowledge the nurses have. I do not recommend this place.
September 19, 2012
I am a friend or relative of resident
My husband was on a ventilator when he came to Chateau. He also had a trach to breathe in his neck and could only sit on the side of the bed. He now breathes without a ventilator and they took out his trach. I am so pleased. Today he WALKED with a walker for 50 feet. We are not ready to go home yet, but I cant wait to see the end result of this fabulous journey. Thank you to all the staff. I would mention names but I fear I would insult someone by forgetting them. Thank you!!
May 02, 2012
I am a friend or relative of resident
Beware of appearances. Nurses and aides do not communicate well with one another. Medication mistakes are made with no accountability. Doctors are not completely aware of what is going on with their patients. Most aides (not all) do not care a bit about the patient. A sad scenario overall. Visitors are not treated well. My advice is to let your loved one recuperate at home with your own loving care and do not let them suffer like this during recuperation... or at the end of their lives.
February 28, 2012
I am a friend or relative of a resident
The experience there was fine. My grandfather was on a respirator in his time at the facility. During his stay he was given fine care and my family was given all the relevant information in a timely fashion. During his stay, the decision was made to pull him off the respirator and while it was a difficult decision, they assisted in making the decision as painless as possible. We had fairly constant providers which also served to aid in making the stay as painless as possible. The valet service offered at the entrance, free of charge, also made visiting a less daunting proposition than when my grandfather was in a hospital in New York City. Typically, I think there is too much security in facilities like this (I don't exactly expect the elderly to launch an escape) there was erratic security. At times, we were asked to sign in and at others we were not. The fact that the facility was next to a highway did not affect my grandfather's room's noise level at all. The main negative occurred following his stay. My mother received a call about two weeks ago (several months after his passing) asking how he is enjoying his stay at the facility. A little more diligence in their files would be much appreciated.
October 21, 2011
I am/was a resident of this facility
My mother was at chateau for a month. I loved my dr. therapy was done every day of the week. I was so surprised. The nurses are so nice. This place is not a nursing home so if thats what your looking for its not it. Its a rehab. You get alot of rehab and have nice nurses.
August 20, 2011
I am a friend or relative of resident
If I could rank this facility as zero stars I would. I cannot imagine how they are not sued regularly. I have seen so many life-threatening mistakes and inexcusable standards of care. My dog is treated better at the kennel. There is no accountability- you will not meet with a supervisor, and patients are not discussed between shift changes. There is no nurse reviewing the notes from the previous shift. Nurses are there to pass out the pills, and that's it. If something sigificant occurred, the caregivers will not be alerted. This place is a warehouse holding the mostly elderly patients, before they end up elsewhere- with more problems than they came in with. Looking for a rehab? Stay away from the Chateau at Rochelle Park.
July 16, 2011
I am a friend or relative of resident
Do not be fooled by the look of the facility. It's all window dressing. I can count on one hand the number of compassionate caregivers in this facility. The myriad others offer no explanations, and many are difficult to understand. They are slow to answer the call bell, and the food you order is rarely what is received. Physical therapy is the bare minimum, with little attention from the therapists. If an elderly friend or relative ends up at The Chateau, I would not expect great progress.
May 04, 2011
Visited this facility
I totally agree with everything you said. 45 minute wait to use the bathroom....food disgusting...really disgusting...no one around to ask how your family member is doing...what meds they are on etc. Staff shows no compassion.
February 24, 2011
UNPROFFESSIONAL Facility - NOT Recommended
My mom was in this facility. Her therapist tried to get her to give him a good review on day 1. He left wrappers and garbage all over her bed, raised her O2 level without dr's. orders at night and handed her her nebulizer without hooking it up. He also told her that because her O2 tube was too short, she'd have to shower without access to O2. They gave her 2 heart med pills at once instead of 1 every 12 hours. They told her that her extremely low pulse rate was "nothing to worry about." The therapists gave her no goals. Just walked her up and down the hallways. They gave her no pulmonary patient specific therapy instructions. She had to suggest gradually working her O2 level down. The food was bland to nauseating - rubbery eggs and such. Until they gave her someone else's food tray by mistake. Other patients were apparently being given a better grade of food. They gave her 2 milk-based soups in one day, when pulmonary patients are NOT supposed to eat dairy. A SUEABLE place.
See all reviews (18)
See fewer reviews
Features of Chateau At Rochelle Park, The
---
Medicare (ratings last updated: 06/16/17)
Health:
Overall:
Quality:
Staff:
Medicare Provider Number: 315308
Ownership Type:

For Profit Corporation

Date Certified:

05/01/2017
About Chateau At Rochelle Park, The
---
Chateau At Rochelle Park, The is a nursing home in Rochelle Park, NJ that provides patients with skilled nursing care as well as private or shared accommodations. Contact Chateau At Rochelle Park, The for more details on housing, services, and rates.
Map
of Chateau At Rochelle Park, The
---
Request Info