Community Care and Rehabilitation Center
Talk to a Family Advisor: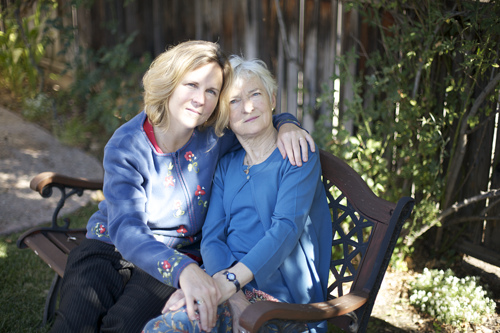 Reviews of Community Care and Rehabilitation Center
---
LoriRN
March 04, 2016
I am a friend or relative of resident
My father is currently 1/2 way through a 1 month stay for wound care and continuous IV antibiotics, otherwise he lives/drives etc independently. He's been very impressed with the day staff, evening staff is hit or miss... the NOC crew not so much, he has actually refused one RN to touch him. I am really concerned for the residents who are unable and/or have no one to advocate for them. I made a list below, but the straw that broke the camel's back was when his PICC line accidentally got pulled out about 8-10 inches sometime in his sleep and the NOC RN tried to push it back in, which is a HUGE no no; wasn't even going to swab it first. 1. His hemovac drain came apart and they didn't swab it before putting it back together, which increased his risk for further infection. 2. His hemovac drain had no drainage for days, and then all of a sudden it increased by a large amount. He could not get any staff to come and assess it. I had him empty it himself, estimate the amt. and color and recompress it so there would be adequate suction to do its job. 3. When he arrived, the bed did lock so when he sat on it, it moved; the room heater above the bed would not turn off and the toilet bowl was not firmly bolted to the floor. Roommate had been in that room for 3 months prior to my father's admission and stated he had been requesting those repairs since his admission and nothing had been done. His bed was also broken. Contact from me resulted in all being fixed the same day. 4. Noc staff are very noisy during their shift, and this includes parties. 5. Food is 'horrible!' Very bland. 6. When requested a wheelchair with an IV pole attached was told there weren't any. Nurse asked maintenance to rig something up for him and maintenance told nurse to have IV antibiotic changed. Contact from me produced appropriate equipment immediately. 7. Placed on hold >15 minutes each time I called, was transferred to several different people and no one seemed to know what was going on. I have requested to be notified of any changes and have yet to be notified. 8. Staff, especially at night need reminders to do proper hand hygiene. 9. Person changing the IV antibiotic bag in the evenings needs reminders to swab the hubs on his PICC line before accessing. 10. They schedule care for inappropriate times: midnight vitals, 2 am labs, 4 am levothyroxine were his problems. When my dad made a request to the administrator to sleep from 12-6am, he was told that he was being inappropriate... this was after the day RN said no problem, got the orders changed but the NOC crew continued waking him up. 11. An outside ARNP came in to do dressing change and check drain; she removed the dressing, left the wound open and left without telling anyone. Staff knew where she was from, but didn't know her name. There's more, but these are the highlights. In good conscience, I can not recommend this place.
---
Unhapp
December 12, 2015
I am a friend or relative of resident
Medical care seems good. Nurses are hit and miss. Some are great and some are not. You have to walk through smokers to get to the front door. The only place to take a resident out to get fresh air is on the patio in the front which is filled with residents smoking. The entry even smells of smoke sometime. Poor maitanance. Wall paper is coming off the walls in the rooms. Resident cup is cracked badley and looks like it hasn't been changed in a week. Plugs are worn through and taped together and then the tape is worn through. Pamala seemed wonderful. Knows the resident and cares and happy.
---
Dan35
March 20, 2015
I am a friend or relative of a resident
Community Care and Rehabilitation Center was more of a hospital environment. It's a big place, with lots of people in there. Everybody is rolling in their wheelchairs. There are doctors and nurses. You have skilled nursing in there, and you've got medical help. He is literally in assisted living for Alzheimer's living; if you need something beyond that, we have to take him somewhere. The care was good for a big place. I would probably prefer to keep my dad there than where he is now, but his Medicare doesn't pay anything on it, so financially it wasn't going to happen. People don't get really frustrated with one individual. There are a lot of seemed to be skilled hands that they are helping and keeping them clean. They get people into the bathrooms better. They've got better staffing overall to handle every situation.
---
todd3640
March 19, 2015
I am a friend or relative of resident
The staff that works w/the patiences are nice. The Nurses communication/updating me was very limited. I was not informed of med changes, body sores, swollen hand etc. The on-call doctors would not call me back until days later (if they do). The office staff is very unorganized and incompetent. The food is far from being nutritional for my loved one. The Center lacks adhereing to policies and procedures. Observed patience being left alone in hallways for long period of times and outside the facility. My loved ones personal items were constantly being lost. Lost items will not be replaced or seldom recovered. It seemed every time I visited my loved I had to clean and change her. I would like to recommend to this place but based on my observation and experience I would never return.
---
Caring103277150
December 23, 2014
I am a friend or relative of a resident
Community Care & Rehab Center is close to where I live and where I work. The staff is pretty good, but the food is not very good. My mom is in a three-bedroom, so that makes it a little more cramped, but most of the time there is only two people. The nurses are very good and very attentive to her.
---
Caring100415450
October 16, 2014
I am a friend or relative of a resident
Mom was at Community Care & Rehab Center for 7 years. It used to be really great and then it just went downhill. The staff tried, but they didn't have much to work with. There were lost clothing and lost items. The rooms were dirty. Her drawers had crumbs and food next to old Band Aids. My mom started going downhill; she started to need more help, and it was more like she was faulted for needing more help. She would try really hard to do her own bathrooming where she'd put one of her Depends on over the other wet one, and nobody would help her. There was no adjusting to her needs, and she was getting unexplained injuries because no one watched her in her room. She was not properly cared for. She was losing weight. She was dirty and not bathed twice a week like she was supposed to be. The food was awful. They kept giving her nutrition drinks and that's all she was eating or getting her nourishment from because she wouldn't eat the food. They did bingo. They watched movies. They did have people coming in to sing. Occasionally, they had church services, but I've seen people just sit in front of the nurse's stations. I could not wait to get her away from there.
---
Rod5
June 19, 2014
I am a friend or relative of a resident
My mom was admitted at Community Care and Rehab Center four times. They have above-average nursing care, average food, average cleanliness, but they have a very good rehab. I would recommend this facility, although this is an old facility and it needs some updating. In my mom's case, she has very little activity, and they didn't take the time to put her in the room where the people could go. If it wasn't for the rehab sessions, she would probably would never have left the room. They really need some updating. My mom's TV, the whole time she was there, didn't come in very clear, and I kept asking them to fix it, but they never did.
---
excell
January 31, 2014
Other
I am a registered nurse and owner of a six bed board and care home. In the pass and recently my residents have been transferred to Community Care and Rehab from the hospital. Over the years and recently I am amazed at that awful changes that I see. Lack of care and concern among the staff and administration. Does not seem to be have any type of monitoring system in place to assure that patients are getting the care needed. Major concern is that the Physical Therapy department. You can never get an answer as to what is the progress or plan of care being worked on at any one time. Case managers are too busy and their is no communication with families or caregivers like myself involved in patients care. My resident that is there due to a recent Stroke lays in bed for many hours wet. Even after nine days transfers from bed to wheelchair has not been initiated. I was told by one of the Therapist that the Home Health Aid had put her in the wheelchair one morning. All I hear is that I am working with her for the first time. Always lack of knowledge when asked a question about your patient.
---
SBSW
September 14, 2011
I visited this facility
I visited this facility. When I walked in the first thing I noticed was the urine smell in several parts of the facility. Small rooms with up to four residents. The one room I visited was too crowded with four residents. Little privacy in the rooms. I also observed the staff talking to eachother and not engaging the residents/patients. I did not get a warm caring feeling when I was there. I felt so sorry for one woman/resident who yelled out "I'm going crazy....I've got to get out of here". I think someone should have attended to her right away to ease her anxietly...poor thing. Oh yes they have pretty birds in a large cage... That was nice.
---
About Community Care and Rehabilitation Center
---
Community Care and Rehabilitation Center is a nursing home in Riverside, CA that provides patients with skilled nursing care as well as private or shared accommodations. Contact Community Care and Rehabilitation Center for more details on housing, services, and rates.
Features of Community Care and Rehabilitation Center
---
Medicare (ratings last updated: 06/16/17)
Health:
Overall:
Quality:
Staff:
Medicare Provider Number: 055409
Ownership Type:

For Profit Corporation

Date Certified:

05/01/2017
Location of Community Care and Rehabilitation Center
---
Request Info
Get full access to reviews, cost information, and amenities