Rio Rancho Care and Rehabilitation Center
Claim 4210 Sabana Grande Ave Se, Rio Rancho, NM, 87124
Caring.com Listing
Talk to a Family Advisor: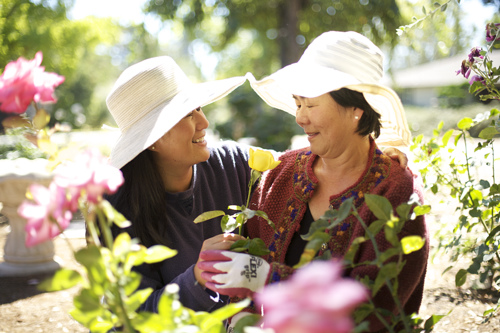 Reviews of Rio Rancho Care and Rehabilitation Center
---
DISSATISFIED 1
April 26, 2017
Other
This is by far the worst of the worst rehabilitation center. My mother was put there after being discharged from the hospital on Saturday. In walking into the facility that afternoon the first thing that got my attention was the strong oder of urine. The place reaked of urine. When I was approaching the nurses center to ask what room my mother had been placed, the nurse began to laugh without letting me complete my sentence and said, " how am I supposed to know where sh3s been placed without a name!" She then directed me to her room. I found my mom crying because no one had come to assist her to the bathroom. The nursing staff only questioned why she had to go to the bathroom so often. Had they read her chart, they would have realized it was because of the medication she was on. After several attempts to get some water I finally went to hunt down an area where I couldn't get water from. I was told off because I wasn't allowed to do that. I kept explaining that there had been an error in sending my mom to this facility. No one would assist me. On Monday I got in touch with The Rio of Cabazon to let them aware that my mom was to have been transferred to their facility. Renee, the admissions director immediately began the process to get my mother transferred. The Rio Center made it impossible to handle. They were to have emailed paperwork to Renee but failed to see details all that was needed. I went to pick up the paperwork and hand delivered it to Renee. The problem was that the Rio Center sat on this all day, and it was too late to make the transfer. The next morning I received a call from my mom telling me that there was a lady there telling her that she wasn't going anyplace. I could hear this lady being rather loud with my mother and trying to speak over her. I then ask to speak with this woman who stated that my mother was not going anywhere. She said had just gotten off the phone with our insurance company and it had been declinedoing. This didn't make much sense to me because I had just gotten off a phone call with Renee, stating that every thing looked good. This woman, Marie, was yelling at me telling me that I didn't know the process. I advised her that my mother would be discharged that afternoon one way or the other. I expressed my dissatisfaction over the facilities up keep, and the mishandling of my mother. She All she did was rant and rave while yelling at me. I finally hung up and call our insurance company. They informed me that they were in the mist of signing the transfer papers. Later Tuesday afternoon, I received a call from Renee, at The Rio at Cabazon, informing that they were planning on transferring my mother to their facility at about 3 to 3:30.. After I got off from work I headed to the new facility. I was told that The Rio Center didn't have the paperwork ready to transfer my mom at the agreed time that was set up between both facilities. I drove across town, went into my mom's room, put her coat on, put her in a wheelchair and preceeded to the nurses station. Had it not been for the compassion of the nurse on duty, Pamela H., my mother would have had to stay there another night. I drove my mom to the new facility and was greeted by the greatest staff. Again, I WOULD NOT RECOMMEND THE RIO RANCHO CENTER to anyone.
---
Helping5051023
June 22, 2015
I am a friend or relative of resident
I have had the pleasure of getting to know the staff at Rio Rancho care and Rehab Center. The staff is very friendly and very knowledgeable to helping from admission to discharge. The Administrator is very friendly, and attentive. The Nursing /CNA staff seem to really care about their patient's, checking on them during their rounds. I would recommend Rio Rancho for either LTC or Therapy Care.
---
Caring92596650
November 30, 2014
I am a friend or relative of a resident
Mom was at Rio Rancho Nursing Center, and the staff was pretty good for the most part, but they didn't encourage my mother. Like for example, if she did not want to take a shower, they would not insist. I would also go and find her swimming in urine in her chair because they did not check her. The social workers were good even though there were times that I would call them, and they wouldn't call me back, but once I got them directly they were fine.
---
Caring3011
June 12, 2013
I am a friend or relative of a resident
My father had a heart attack and he needs some rehab and needs to get his strength. Rio Rancho is wonderful for that. But as soon as he went for long term care, he just sits there with his head down. I took care of two or three of them myself at my table that we ate at because I ate every meal with my father. It's not an Alzheimer's place. Rehab was wonderful. The aides were wonderful. They just didn't have enough time. There's one aide for every eighteen to twenty people there. They need more aides. They do not have enough people to take care of the number of people they have there. The aides are sweet, every one of them, and they're running. At eating time, they have one person at a hall with thirty people. That's impossible, you can't do it! You only have two or three feet to get by a person's bed. There's no way you can walk straight. You have to walk sideways. They have this one bathroom for four people. They had very few activities. They have music once a month and every one of them crowded to that room when music came in. People gave money to have more things going on because they just sit and hang their heads and I cry when I walk by them. I take my dad to the park in a wheelchair but I can't take everybody with me because I couldn't handle them. What they have for residents as far as things to do is very poor. It's not the personnel. They just don't have a budget for it. For long term care and Alzheimer's patients, I'll never recommend this place. I had no problem with the food, the food was fine. But as far as activities especially for the ones with dementia, it's very poor.
---
About Rio Rancho Care and Rehabilitation Center
---
Rio Rancho Care and Rehabilitation Center is a nursing home in Rio Rancho, NM that provides patients with skilled nursing care as well as private or shared accommodations. Contact Rio Rancho Care and Rehabilitation Center for more details on housing, services, and rates.
Location of Rio Rancho Care and Rehabilitation Center
---
Request Info
Get full access to reviews, cost information, and amenities