Manor Care Health Services
| Reno, NV
Claim 3101 Plumas St, Reno, NV, 89509
Caring.com Listing
Talk to a Family Advisor: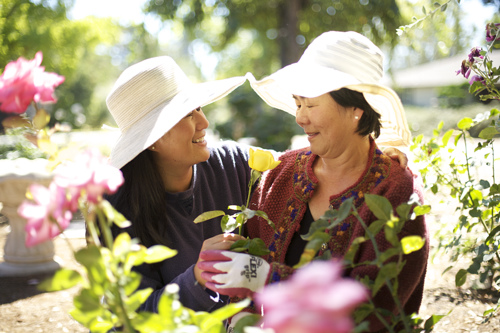 Reviews of Manor Care Health Services | Reno, NV
---
Nancy
July 17, 2017
I am/was a resident of this facility
Manor Care Health Services was an excellent, clean place with a lot of nurse aides. The food was adequate. They had a beautiful physical therapy place with all the machines and plenty of therapists to help you. The nurse would come in the morning and post what time the physical therapist was going to come to get you to take you down to the PT room. You could eat in your room, if you wanted to, or you could eat in their dining room. On Wednesday afternoons, they had ice cream socials. On Friday afternoons, they had happy hours where they served soda pop and pizza or nachos. They had bingo every day, and shopping once a week. The nurse aides would wheel you into the shower, provide you with shampoo, body wash, towels, and they'd give you a shower.
---
Larry
July 17, 2017
I am a friend or relative of a current/past resident
My wife's room at Manor Care Health Services has two other people in it, but it's good to have somebody to talk to and interact with. There are a lot of patients there, and they may need additional nurses.
---
Not my brother's keeper!
April 27, 2017
I am a friend or relative of a current/past resident
They read an Advanced Directive to my severely brain-damaged, blind brother and allowed him to sign the document, after his wife to filled in the information. They overmedicated my brother to the point of toxic poisoning. He was rushed to Renown Emergency Room and was never the same. DO NOT GO TO THIS FACILITY. They drug all the hard-to-handle patients into submission.
---
gumesinda
March 07, 2017
I visited this facility
Don't reapond to the nurses lite, my husband could not breath they did not come for 15 minutes he called me I told him to call 911, first responders got there before the nurse. He will not be going back.
---
123454321
November 22, 2016
I am a friend or relative of a current/past resident
This has got to be the worst facility in Reno! Do NOT! I mean do NOT take your loved ones here! Manor Care is extremely under staffed, and the staff that they do have do not care about the job they have. My grandmother had bed sores, on top of a bladder infection, over medicated and delusional. My family and I fought with them multiple times to take her to the hospital and the staff insisted she was fine. She was not and we were in and out of the hospital for a month. It is also in possible to get through to anyone there regarding medical information and when you do they decide you are not "on file" to speak with. This is not even half of what we deal with. This is the worst place ever!
---
barbieleighhartman
February 23, 2015
I am a friend or relative of resident
When we brought my mom to m/c Reno the first day they were checking on her for the first few hours but after the first day they treated my mom like a object or they just forgot about her all togather. For instance she was sitting in her wheelchair she started to slip so she called her cha for 20 min when she finally got help she told her cha she was slipping her nurse and the cna just let her slip in the floor which then they left her on the floor for 1/2 hr I mean come on. Then she was on mechanical food they brought her solid food. Then a cha told my mom and us don't bring any valuables or non valuables because they have a problem with things disappearing. So this and many other reasons is why I would never ever let any family members stay for any reasons at all I would never recommend manor care Reno. Plus they were al ways understaffed and the staff was not trained properly.
---
Sweetboo
February 23, 2015
I visited this facility
My mother was sent here after being in the hospital with pneumonia. She needed a little rehab to get back in her feet. The care she recieved was very poor. She had to be in antibiotic for a few more days, the machines in this facility were from the 1970's. The CNa's and some of the nurses were very rude, most of the time didn't have answers to questions I had they had to go find someone who knew. From the time the call nurse button was pushed, it would take them 20-30 minutes to come in. Very poor service. Would not recommend to anyone.
---
JayBet98
February 13, 2015
I am a friend or relative of resident
I will preface this review by stating that there are some nurses and CNA's there that are caring, but overall, we were continually disappointed, frustrated and angered by the lack of care and communication at Manor Care. My father was placed here for 3 months of skilled nursing after suffering a severe stroke. The main reason Manor Care was chosen by my father was because there was a private room available at no extra cost. The entire time he was there, we had to ask for him to have hot water access in his room almost daily. I had been there numerous times when his feeding tube either got clogged or was finished and an alarm was going off in addition to us pressing the nurse call button. Response time varied from 20-30 minutes, and often I would walk out and find someone myself. He was also not bathed on a consistent basis (scheduled for 2 "real showers" per week with bed baths in between). The "real showers" were often skipped and we were "told" he got a bed bath, when it was clear he had not been (skin condition and body odor). Several CNA's gave me the reason of not enough of them on duty, which could be true, but points to a larger management issue. In the beginning after not getting much response from staff on duty, I started reporting these things to the administrator via email. At first she was very responsive, and then it tapered off and we pretty much gave up and just tried to ask the nurses that we knew would get things done. The therapists seemed to work well with him, however now that he has been moved to a different facility for long term care, I feel they did not work with him to full potential. They also did not send but a few case notes to the new facility, many of which were incorrect information, so the new therapy team had no idea where to start with him. When it was time for his discharge, the plan of care meeting was a joke, as none of the therapies showed up, and the social worker didn't know the answer to several of my questions that seemed sensible (i.e. how do your non-ambulatory patients receive dental care?). I couldn't get a hold of social worker (only could leave voice mails) when I was trying to get the transfer process moving. On a Wednesday at 4:50 pm she called me and said they were transferring my Dad that day at 5:00 pm (10 minutes notice!). Manor Care also made a surgery follow up appointment for my father but didn't tell me or the new facility upon transfer. The appointment ended up being missed because he had been transferred to the new facility, and when the specialist's office called Manor Care they said they didn't know where he went nor did they have any alternate contact numbers for him. I would not recommend this place to anyone who needs skilled nursing or long term care. The new long term care facility my father is in happens to be older and very full, but it is a 180 degree turnaround from Manor Care. The staff are all cheerful and helpful, and the mood is starkly different from the somber mood at Manor Care (compare a silent dining room of elders to one that has many staff roaming around talking and joking with the elders). The therapists are very engaged with both my father and myself to keep me informed of his plan of care and progress. I cannot say Manor Care gave us the same consideration. I feel sorry for the patients there that do not have a family or friend advocating for them. I was there every day, and my squeaky wheel still did not get satisfactory grease.
---
Sando
October 30, 2014
I am a friend or relative of resident
Do not send your loved one there if the person needs wound care (they have NO expertise) or is an invalid. The CNA's are by and large either uncaring or ignorant of how to take care of a completely dependent person. The nurses are not much better. For instance, I asked for suction to clear my mother's throat because she coughed for a solid hour and was unable to bring the mucus into her mouth to spit it out. Mom was red-faced and laboring to breathe. I went into the hallway to find a nurse and ask for help. The nurse said that if she saw my mother having trouble breathing, she would help her, but then refused to go into the room with me! To be fair, there are some caring people working there, but it is unlikely that your loved one will consistently taken care of. My mother went in there with the expectation that the wound over her tailbone would be healed and 17 days later was transfered to a hospital by ambulance and put on hospice. She died 6 weeks later. Manor Care (there is no "care" in their approach to medicine) shortened her life significantly by degrading and enlarging the wound, ruining her nutritional status and dehydrating her.
---
Chris49
October 25, 2014
I am a friend or relative of a resident
We did find Manor Care Health Services, and it's working out very well. It's very nice and very open. It's very well laid out, and it's very clean. It's carpeted, and it has nice paintings and pictures. My friend had been in assisted living. He took a really bad fall, broke a hip, and he went into the other place until he was able to move around again. The facility that he was in was also part of Manor Care. It was more of an in-depth place that he could be, whereas now he's back in his own apartment, and he's able to come and go. He's allowed to come and go as he pleases, and if I come and wanted to take him to lunch, it's not a big deal. He'd just sign himself out and away we go. They have quite a few things. He likes to visit with people. They have a geriatric weight room-type of thing, and then they have an open area where they can go out in the sun but it's still enclosed so they could be outside or they can stay inside. They have an area where the severely limited people are and they stay in that area as opposed to being in the nursing home itself. I thought the food stinks. I think the level of care is probably above average.
---
Caring95717950
October 18, 2014
I am/was a resident of this facility
I was very unimpressed with Manor Care and it was an unpleasant 3 week experience. It wasn't setup for me and a lot of it seemed to be for the convenience of the staff and not the patients. I am Jewish and I don't eat pork and when I said I don't want pork steak for dinner they brought me a ham and cheese sandwich. In theory, they have activities and their idea and my idea of what I wanted to do were very different.
---
Laurel4
May 21, 2014
I am a friend or relative of a resident
I like that Manor Care Health Services was really clean when I came there to visit a friend. I guess that was the biggest thing that struck me right away. She is in a private room, and it is clean. My friend really didn't like the food that well, but part of that was because she was restricted to mostly liquid diet. Their rehab staff is very good. At the time we were there, they were short-staffed in their discharge planning department.
---
Leaf8
September 26, 2013
I visited this facility
Manor Care Health Services is an excellent facility. It's very clean, very nice and the residents are very well taken care of. The people there are very helpful and trained.
---
Lorelai
June 27, 2012
I am a friend or relative of a resident
The facility had nurses that seemed grumpy and didn't want to be there, and often provided care at a snail's pace. A lot of them viewed the patients as cattle and this seemed to be the case because the patient to nurse ratio was not very good. Their social care, however, was very helpful such as the case workers since they provided information and options and did their jobs well. They included hospice/palliative care in their facility, which was nice. The facility is pretty nice with all the community amenities needed for living but parking was a pain because it was very limited and cramped often leaving you to park far away and walk a while to get to the building.
---
green1
June 13, 2011
Friend or relative of resident
My grandmother was in the alzheimer unit in the Sinking Spring Manor Care from 2005-2006. I always thought the staff were very friendly and caring, my grandmother, always told me otherwise. It was little things at first, when she told me they were taking her things or that they were abusive to her. I honestly believed she was imagining these things. Shortly after these reports she made to me, my grandmother apparently slipped in the bathroom and broke her hip? Strange considering she was always supervised to the bathroom. She died in that facility. I will never forget that we went to visit her one day and when we entered her room, there was blood coming out of her mouth and she was obviously deceased. The staff had know idea apparently and told us to leave. I will never recommend or utilize any of the Manor Care facilities ever again.
---
About Manor Care Health Services
---
Manor Care Health Services is a nursing home in Reno, NV that provides patients with skilled nursing care as well as private or shared accommodations. Contact Manor Care Health Services for more details on housing, services, and rates.
Features of Manor Care Health Services
---
Medicare (ratings last updated: 06/16/17)
Health:
Overall:
Quality:
Staff:
Medicare Provider Number: 295043
Ownership Type:

For Profit Corporation

Date Certified:

05/01/2017
Location of Manor Care Health Services
---
Request Info
Get full access to reviews, cost information, and amenities