Talk to a Family Advisor: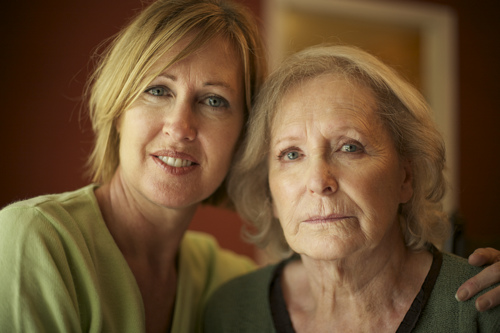 Reviews of Red Wing Health Center
---
dlp
April 01, 2014
I am a friend or relative of resident
My mom was a resident at the Red Wing Care Center for 6 weeks. A social worker set it up for her to go there because she needs a skilled nursing facility and is on a ventilator. We were told that it was the only option. The rooms are ok. They are older, usually hot. The facility smelled like a dirty toilet most of the time. Most of the nurses were very nice and caring. A couple of them seemed to be not as personable. Even though the nurses were nice and caring, they were stretched so thin due to being so short of help. They were pretty much always in a hurry. Waiting for someone to respond to call light was horrible. It would be a half hour or more before anyone would even stop in to see what was needed and then they would shut the light off and tell her that they needed to go get someone or pass along the message to someone… and the waiting would start all over again. The Aids were constantly changing. New aids were being trained. A few of them had bad attitudes. There would be some who would show their frustration by stomping out of the room, rolling their eyes, mumbling under their breath, tone of voice. Some of those times those aids did not act professional, they would be in a hurry and would be rough when they were moving my mom. It got to the point that my mom would be afraid to ask them to do anything, because she did not want to get them mad. Also the roughness added to my mom's anxiety problems. She was afraid that they would drop her or hurt her. Equipment only works part of the time. At times I heard the person in the next room ringing a bell because her light did not work and then when no one came, she has to start banging it on the table. I got to know that person, and she has since died! Not having appropriate equipment, such as enough pulse oximiters or other equipment to go around, is an issue at this facility. Several times the O2 lines were not even hooked up to the O2 tanks and my mom was not getting the O2 that she needed. Several times it was my dad who figured it out after my mom kept saying that something was wrong. One time it was off for a few hours and this was after a serious emergency and she almost died. This along with several other concerns were brought to the facilities Director of Nursing, and it still happened again. It got to the point that each day when my dad would come to visit, he would check all the lines on the vent and O2. That is not the family's responsibility. There are not nearly enough staff people to take good care of the residents. Most of the nurses there are good at their job, caring, and nice. There were a couple of who were concerned for the family too. They cannot take on the whole load of this facility and still do a good job. Waiting for someone to respond to call light was horrible. One of the biggest goals in her recovery / rehab was to try and wean her off the vent. The respiratory therapist really did a good job working with my mom. He was able to keep her calm. The problem was that he was only there at the facility about once a week. It was impossible to make any progress. Whenever any of the nurses would try to work with her on the vent weaning, my mom would have horrible anxiaties. Her pain levels were very bad. She also would have severe anxiety attacks several times a day. One time my mom laid in a wet bed for over an hour, even when several people were told, call light was on and had been shut off by staff, who said they would get someone, but did not. Some of their equipment is as old as the building. Instead of having O2 built into the facility, they have these huge tanks in the resident's room. The nebulizer machine was so noisy and most of the time, the staff would forget to shut if off after the treatment was done. It took several call lights to find one that worked when she was admitted there, and it still had to be changed out a few times. There was only one pulse oximiter for the wing she was on. She was supposed to get one to stay in her room, since she was very unstable, but that never happened. Someone took my mom's wallet out of her purse. A staff person found it on the floor out in the hall way. She was not able to get out of bed, so we know she did not drop it out there. Nothing was missing from the wallet or her purse. So it appears as though since there was no cash in the wallet the person just dropped it. The staff said they did notify the police. We never did hear anything about it after that. The communication between the nursing staff and the resident's family is not very good. At the "Care Conference", I met with the social worker who had only been employed there a few days and a nurse who had never worked with my mom. That was a sorry excuse for a meeting. There were a couple of times that one of the head nurses did schedule a time to sit down and talk with us to answer questions, and that was appreciated. However….I have to say that I felt like I was being lied to when I was asking questions about an emergency situation that had happened. It was a case of my mom having a buildup of Carbon Dioxide. She became unresponsive and had to be rushed to the hosp by ambulance. I asked the head nurse what lead up to that and what was the nurse going into her room for when she found my mom unresponsive. The head nurse told me that an alarm went off to notify them of the Carbon Dioxide level. When I asked the Resp Therapist about what sets off the alarms, he told me that the alarms do NOT go off because of Carbon Dioxide levels. Another example of poor communication would be on another time my mom had an emergency and had to be taken to the Hospital by ambulance. Two days in a row, she had spells of not being able to breath. Then when they decided she better go to the hospital, the head nurse told my dad that she would be going to the hospital in Rochester. My dad had to go to his hotel room to get some things he needed for the night, so he told them he would get going and meet the ambulance there. After getting to Rochester and waiting and worrying about my mom, he got a phone call from someone at the Hospital in Red Wing and told my dad that she had been taken to the Red Wing Hospital. Red Wing and Rochester are about 45 miles apart. The roads are curvy, hilly, and it was dark. Imagine my dad, who is 75, being scared that he is about to lose his wife, driving to Rochester, and then waiting a couple of hours for her to get there because of a miscommunication. The first time she had to go to Rochester because of an emergency was due to an increase in carbon dioxide. She was found unresponsive, but still breathing. She was in the hospital 4 or 5 days and she improved as soon as she got there. It is pretty scary to think that she may have only had minutes before it was too late. The second time she had to go to Rochester due to emergency was because of breathing difficulty. After she got to Rochester, again she started to do better. X-rays showed that her lungs were almost full of mucus and that was causing the problem. They did a bronchial (deep cleaning out of the lungs) and she started making progress. In fact her progress there in the Hosp in just 2 days was by far more than she did in 6 weeks at Red Wing. After one week in Rochester, she had progressed way beyond what she had at Red Wing. I would not recommend this place to anyone! My mom was scared that she was going to die there. We, her family, were also afraid she was going to die there. Her health would seem to slightly improve at times, but mostly she was declining. While she was in the hospital, she told us that she did not want to go back to Red Wing. That is when we as a family decided to look for another option of a facility that would take vent patients. Thank goodness for wonderful staff at Rochester who helped us find a different facility. Since being at the new facility, she has improved more than we imagined she could. She is happy, and has had no anxiety attacks. Her pain levels are considerably better. The vent weaning went very well; in fact she is now off of the ventilator. The respiratory therapist told us that she is doing better than they thought she would and that she had been declining at Red Wing. Most of the problems with the Red Wing Care Center are due to being so short staffed. As I pointed out most of the nurses there were really caring and tried to do the best that they could. Also the Director of Nursing did show concern. This however, is not enough to give them a good review. I sincerely hope that you will take this information seriously.
---
About Red Wing Health Center
---
Red Wing Health Center is a nursing home in Red Wing, MN that provides patients with skilled nursing care as well as private or shared accommodations. Contact Red Wing Health Center for more details on housing, services, and rates.
Features of Red Wing Health Center
---
Medicare (ratings last updated: 06/16/17)
Health:
Overall:
Quality:
Staff:
Medicare Provider Number: 245223
Ownership Type:

For Profit Partnership

Date Certified:

05/01/2017
Location of Red Wing Health Center
---
Request Info
Get full access to reviews, cost information, and amenities