Prospect Park Health and Rehab
Talk to a Family Advisor: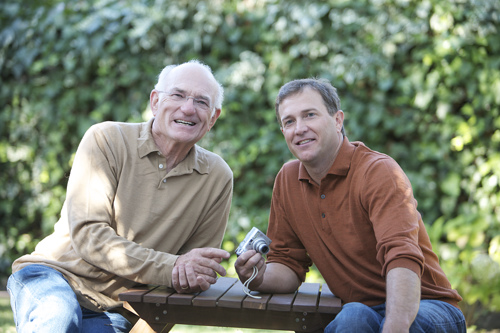 Top nearby Nursing Homes
Reviews of Prospect Park Health and Rehab
---
TeknoBeck
August 30, 2017
I am a friend or relative of a current/past resident
I would give this place a minus 10 if I could. If you love your relative or friend or family member DO NOT sentence them to this place. The staff is unprofessional and uncaring. The place is filthy. The beds are from the 1940's. Nobody comes to check on my ailing mother other than to give her medications and God knows if they're giving them to her when they're supposed to! We've been complaining since day one and are looking at how we can get her out of there ASAP!! Her condition has deteriorated since she got there and my father stays with her overnight to make sure she gets the care she needs. There is nobody around at night so we are afraid she will fall getting up to go to the bathroom, but we can't be there 24 hours a day! DO NOT send your relatives here to deteriorate. The staff yell back and forth down the halls about their personal lives, extremely unprofessional. This place should be SHUT DOWN and I will do my best to make sure everyone knows it!!
---
trollfighter
July 22, 2017
I am a friend or relative of a current/past resident
On many occasions, I've arrived to find my loved one soaked in sweat, urine, or both. Many times I've found him soaked in feeding tube feed because his tubes came undone. Many times we've pushed the call button and had to wait so long that I just went and sought help or learned to do the things myself. The staff is lazy and uncaring, minus a handful of good nurses. The rooms are not kept clean. They have large bugs throughout the facility, as well as bug traps in the open in patient rooms. This place is ridiculous all around. However, the therapist are phenomenal!
---
John Good
February 09, 2017
I am a friend or relative of a current/past resident
I am writing on behalf of my friend. He spent the better part of a year in and out of hospitals and nursing home facilities as his condition worsened. For the most part he received good care as he dealt with his illness. The Prospect Park Nursing Home, where he spent much of his final months, was not reflective of this experience. The things I witnessed and repeatedly complained about there have haunted me. I do not believe that the Prospect Park Nursing Home is a place where you should send anyone you love. The neglect was ultimately devastating to his health and life. The list of issues is a long one. These are the lowlights: • On two occasions my friend had a hypoxic event and the alarm never sounded. The time I was present his pulse oxygen level dipped to 64. When the staff was told, there was still a wait for someone to attend to him. • On several occasions my friend was so severely dehydrated he was headed toward renal failure. Emergently, he was sent to Taylor Hospital, where they managed to improve his kidney function merely by hydrating him. A fact that could easily be checked by the records at Taylor Hospital. • He had multiple bedsores, one so deep it threatened to go through his skull into his brain. Several medical professionals have told me that wounds do not advance to such a degree if a patient is turned properly. • At a certain point he became incontinent. There were times, when his bandages were changed, the nurse never bothered to sterilize the wounds. This even occurred after he soiled himself and the wound site was contaminated with feces. • On more than one occasion his feeding tube leaked and went unnoticed by the staff, until a family member or friend brought it to their attention. • When I arrived one night, my friend's feeding tube was off. When I asked the nurse, she said the aid must have forgotten to turn it back on after changing his sheets. This occurred on a second occasion as well. • Both friends and family witnessed cockroaches and water bugs during their visits. • Used washcloths from the previous day were still in his room the next. At times the trash bin in his bathroom was overflowing with trash for days. • His catheter not being anchored properly caused wounds to his urethra. My friend was immobile at the time, so there was no way he caused the issue. • I once found a handwritten list of his medical issues out in the open in the bathroom. He shared a room with other patients, who often had visits from friends and family. How is this not a clear violation of a patient's right to privacy? The above bullet points are a brief glimpse into what family and friends witnessed during my good friend's time at the Prospect Park Nursing Home. Though my friend's prognosis was grim, it doesn't mean they had the right to treat him in such a way. We attempted to be there as much as possible for him, but sadly, we could not compensate for the incompetence, and negligence of the staff. I do not understand why Prospect Park is allowed to operate in such a way. It is too late to help my friend, but perhaps something can be done for future patients of this facility.
---
Alfredo1
June 05, 2015
I am a friend or relative of a resident
The professional staff was always helpful and committed. The custodial staff did its job effectively. No commitment to the residents well being. Just did they're job. Seemed bleak and unrewarding, unforgiving, unloving. Not-nurturing. Footnote: Parking spots always filled with staff and professionals. No reserved spots for visitors. Nearest street parking up a a steep hill, then on a side street. I think that says a lot about they're interest in supporting a nurturing environment.
---
snaggle
June 02, 2015
I am a friend or relative of resident
Rehab is very good here. The therapists take their jobs very seriously and they are the only reason I give the facility one star. Beyond that, this place gets a zero. Rooms are dirty, halls smell of urine and feces 24/7. Nurses are difficult to find and slow to respond. There seems to be a big communication gap between admin and staff. Beware of the second floor as it is no more than a holding cell for people to live out their life. This is not a good choice for a geriatric patient. Very little dignity is shown to those long term residents on second floor. They claim activities and interaction that never ever happens. If you have a loved one here, you had better be visiting every day. We are thankful every day that we got our relative out of there.
---
surprisingly impressed
March 30, 2015
I am a friend or relative of resident
GREAT EXPERIENCE!!!! staff if super friendly and knowledgeable. building is very clean and smells great, unlike other nursing facilities I've been in. I see housekeepers around consitantly cleaning. The activities calendar is fully stock with a wide variety of activities. There is always something to do. Rehab department is one of the best things about this building. they really push their patients to reach there goals, and they make a really fun enviornment for the residents. someone told me that this is the only facility in the area with a respiratory unit, which gives me great peace of mind. I would highly recommend this facility to anyone!
---
no no
August 13, 2013
I am a friend or relative of resident
Unfortunately this facility does not have proper wash stations and the residents continue to get facility acquired infections. The nurses are not knowledgeably about anything. My family member has received multiple injuries. Everyone appears over worked.
---
caregiver215
May 27, 2012
I am a friend or relative of a resident
First floor rehab floor seemed fine. However, second floor was a warehouse for those not receiving rehab. Residents were put in wheelchairs all day and kept in the dining area till after dinner - at least 40 residents with one staff person. Only activity was music or movie the staff wanted to listen/watch themselves. At meals, not enough staff to assist those who needed help eating, so some didn't always get fed. At least one resident pushed her food on the floor, then picked it up and ate it, and no staff intervened. I would never recommend anyone to use this facility.
---
Spike1016
December 26, 2011
I am a friend or relative of resident
My mom was a patient at this facility as an rehab to help her get her strenght back from a stroke. Therapy was great, nurses & aids was a different story. They were rude & ignorant. Sharon who took care of my mother the night she passed was good & she cared for her patients.My mother was left in piss, she fell because the aid was in a rush. My mother who died in the care of this nursing on Sept.13,2011. I was transferring my mom out of this nursing home to a better facility who was able to give my mom better care than what prospect park can ever give her. I told this new nursing facility that we don't have much time, my mom isn't gonna make it much longer. She died 24 hours later. My mother needed to see her doctors on a daily basic & the never made her appointments to see her heart doctor, kidney doctor ect. I reported them to the state, but just to let you know that the cover there tracks & the state is pretty close to that facility. If you love your love one and your love one is sickly PLEASE this isn't the facility you want. I can only give this nursing home 1 star because therapy was great & so was Sharon . Thanks Sharon & therapy for caring!!
---
About Prospect Park Health and Rehab
---
Prospect Park Health and Rehab is a nursing home in Prospect Park, PA that provides patients with skilled nursing care as well as private or shared accommodations. Contact Prospect Park Health and Rehab for more details on housing, services, and rates.
Features of Prospect Park Health and Rehab
---
Features
Garden And Patio
Security Gate
Medicare (ratings last updated: 06/16/17)
Health:
Overall:
Quality:
Staff:
Medicare Provider Number: 395203
Ownership Type:

For Profit Partnership

Date Certified:

05/01/2017
Location of Prospect Park Health and Rehab
---
Request Info
Get full access to reviews, cost information, and amenities