Southwestern Nursing Center - Arrowhead
Talk to a Family Advisor: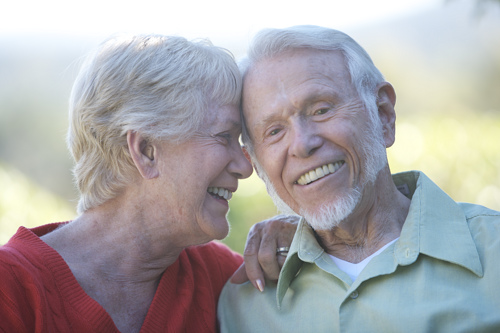 Reviews of Southwestern Nursing Center - Arrowhead
---
Missmymom1933
January 25, 2017
I am a friend or relative of a current/past resident
My mother was getting better until she went there. Not only did she lose 20 lbs in a month, one day she was enjoying a cupcake my sister took her and the next she was in the hospital with horrific bloody open sores on her calves that up until that day were healing nicely. Less than 1 week later my Mom had sepsis and merca and placed on hispice. .she passed away just 5 days after leaving this facility.
---
jeep72
June 01, 2016
I visited this facility
My friends mother is at the nursing home and it was very clean, the food smelled good and the staff was very helpful. If I had to put my mother in a nursing home I would not have a problem sending her there.
---
Akozak4266
January 31, 2016
I am a friend or relative of resident
The food is terrible they just went with a different company and the food is worse! Elderly eat less and it's horrible my mom will just eat the cookies cause the food is nasty and she is not picky. When she told the administrator her food was always cold he told her to have them microwave it and when she said they arent making her bed he said did you ask them she told him thats their job but he didnt have an answer for that!
---
Chuuzee
November 21, 2013
I am a friend or relative of resident
When we arrived at the Southwestern Skilled Nursing Facility at approx. 8:00 pm the EMTs were told which room my 81 year old mother would go in, the EMTs took my mother in the room and discovered her roommate was using the bathroom with the door wide open, and a LPN was in there with her, so they backed my mother out into the hall. We waited in the hall (my mother on a gurney) for approximately 15 minutes while the LPN went in and out the room at least three times before the LPN even acknowledge us. It seems the only reason she acknowledged us then was because the Charge Nurse told her we were going in that room. The LPN came and then insincerely spoke and said she didn't know we were going in that room as she directed the EMTs where to put my mother and settled my mother in. The next day while my sister was visiting my mother who was bed ridden, my mother requested to be put on a bed pan. After waiting approximately 45 minutes my mother received no assistance, my sister took it upon herself to do the staffs job and put my mother on the bedpan. When I arrived later that afternoon, and my sister was telling that they waited approx. 45 minutes for someone to put my mother on a bedpan and my sister ended up doing it, I went to the Nurses Station and asked how I could file a formal complaint. Initially I was told I by an LPN I had to tell the staff and then they would report it. I explained I wanted to file a formal complaint In writing because I wanted a written response. Then I was told I could come in Monday and speak to someone. I mentioned I would come in and speak to the Director, however, I still wanted my complaint in writing, because my initial impression seemed to be correct. I was then given a form from the charge nurse who told me I could complete the form and submit it in the box on the wall. I thanked her and went back to my mothers room. I told my mother and my sister I was going to file a complaint because there was no way a 81 year old should have to wait 45 minutes for a bed pan. My mother asked me not to file the complaint because the facility was short staffed. I thought about it and said, "ok. they'll get a pass this time" but I was not happy. Two (Tuesday) days later in speaking with my mother, she told me she asked for a bed pan and was told she would have to wait until after dinner was served. Needless to say, I was livid!! How do you tell an 81 yr old to hold their bladder until everyone receive their dinner. My mother reported that incident to the charge nurse and the nurse agreed that she should not have been told that. On Saturday, my nephew and his girlfriend were visiting my mother when she asked for a bedpan, and my mother had to wait an hour. When my nephew told me that, I was furious. I went to the nurses station and asked everyone standing around there "why my mother had to wait an hour for a bed pan?" I then Informed them it was unacceptable, and let them know I was not happy and that was not the first time my mother had received poor service and had not even been there a week. I also let them know they were too comfortable providing that poor service, which meant to me that was their standard. Therefore, I felt saddened for those patients whose family and/or friends didn't visit them or didn't have an advocate for them. I also completed the complaint form which outlined the three bedpan incidents and specifically requested a written response. I met with the Director of Nursing (DON) and expressed my concerns and my mothers concerns. Once my mother was approved to use the pottie chair with assistance, my mother decided to use the chair on her own because she was frustrated waiting on someone to come assist her. I listened to conversations between my mother and her roommate about how they had to do things on their own because they couldn't wait on the staff who may or may not come. My mother chose to go to Southwestern because she had a friend there and for rehabilitation and to get her strength up. I'm not sure how she was expected to get her strength up when she was stressed by the staff at the facility. At one point, my mother had said the staff seemed nicer since I had filed a complaint, a few days later she said some of the staff appeared to not want to interact with her at all or they tried to avoid her. One day I went to visit she mentioned one of the nurses yelled at her. I went to the Director of Nursing and asked her to ask her staff not to yell at my mother, she asked me who yelled, and I explained what my mother had told me. She told me she didn't believe it. I explained I understood her job was to support her staff, and I was supporting my mother. I also let her know I thought it was time to move my mother because I felt my mother was enduring unnecessary stress from the staff and I believed the care she was receiving at Southwestern was inadequate. My mother had developed what appeared to me to be bed sores, and when I mentioned it to the DON, she told me the report mentioned my mother had a rash. I mentioned they appeared to be bed sores to me as I have family who are in the medical field and I had pictures. A couple days later, my mother developed a rash all over her butt, back, and the sides of her breasts (of which I also took pictures), and no one could really tell us what the rash was or where it came from. The rash (or whatever it was) began to itch and my sister told her to ask for Benadryl. Which the doctor prescribed. A few days later, her hands began peeling as if she was shedding another layer of skin. Again no one could tell me what was going on or why it was happening. So instead of trying to determine what the cause was, they just tried different lotions and creams. There were days my mother had to ask for her bed to be made. I was not impressed with the cleanliness of the facility (the weekends was even worst), most of the personnel were not very friendly, and in my personal observation there was no servitude attitude. If you're going to put your loved one in this facility, I highly recommend you visit them daily and remain vigilant. I suggest doing your homework before settling on this facility.
---
Caring1659
May 11, 2013
I visited this facility
We went to Southwestern Nursing Center to check the place. The facility was complete from doctors to hospital care. I thought it was for seniors who were really ill. And at that time, my mother-in-law did not need that level of care.
---
poopsie
October 29, 2011
I am a friend or relative of resident
this is the worse nursing home i ever saw. my motherinlaw was in there for a week after leaving a hospital from stroke like symptons. i complained about no communication from dr or nurses . we knew nothing for a week . she didnt eat and they told my fatherinlaw she was eatting . i was there everyday . she was weak and didnt eat for 3 weeks. they brought her a tray in with a cold hot dog, french fried and baked beans, i told them are you serious she has eatten and this what you gave her.i ask if they had boost or sometthing they told me in butter pecan which she didnt drink and they didnt care. i went in and saw she had foam like yellow on her face this is at 400 they told me oh she may have had a mini stroke oseizure at 10 in the morning and no one called us. well today my daughter made a surprise visit at 9 and she was in the hall facing the opposite of the nursing with again yellow foam and her head back and my daughter yelled something is wrong. they came over and said she looks like a seizure. my daughter said what are you going to do they said well call 911. they took her to a hospital i met them there. she was totally dehydrated and her bum was all sore for not changing her depend. her blood work came back all levels not good. so you decide if this is what you want for your loved one . i sure dont and by the way i reported them and the hospital also has a record of this and i am not done.
---
About Southwestern Nursing Center - Arrowhead
---
Southwestern Nursing Center - Arrowhead is a nursing home in Pittsburgh, PA that provides patients with skilled nursing care as well as private or shared accommodations. Contact Southwestern Nursing Center - Arrowhead for more details on housing, services, and rates.
Features of Southwestern Nursing Center - Arrowhead
---
Medicare (ratings last updated: 06/16/17)
Health:
Overall:
Quality:
Staff:
Medicare Provider Number: 395742
Ownership Type:

For Profit Partnership

Date Certified:

05/01/2017
Location of Southwestern Nursing Center - Arrowhead
---
Request Info
Get full access to reviews, cost information, and amenities