Manorcare Health Services-whitehall Borough
Talk to a Family Advisor: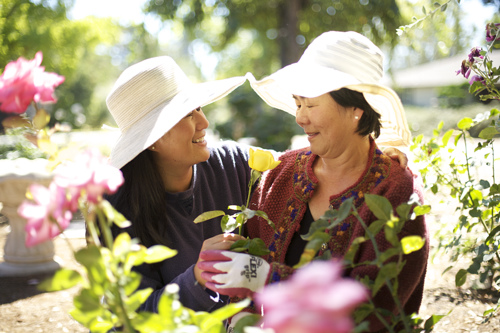 Reviews of Manorcare Health Services-whitehall Borough
---
EFD
February 14, 2016
I am a friend or relative of resident
My 92 year old mother has stayed in this facility twice for prolonged rehab. I have visited countless times at all times of day, and every day of the week. I have found this facility to be well maintained, and staff to be very engaging , caring, and friendly. My mother can be difficult at times, but she has nothing but good things to say about her care.
---
Terry118770650
January 26, 2016
I am a friend or relative of a resident
My mother-in-law came from Manorcare that we were very disappointed with. We were asking for medical attention, and they would state that they were doing something. When I asked the nurse what had happened the last time that they had checked on her, and what they discovered; she didn't have the report with her. She said she would take care of it, and contact the doctor. As far as we know, she never did. It was written on a piece of paper that she would not eat fish, but they continually brought her fish. We would complain about it, so they didn't give us any more. We continued to tell them that she wanted to eat in her room, and she did not want to go to the dining hall. We had to always go, and get the food because they kept saying she was eating in the dining hall. We would always have to find her food, and then it would be cold. It was recommended to us by the hospital that was close by where she was.
---
gregina
September 12, 2015
I am a friend or relative of resident
On Labor Day night, around 8:00 PM, my husband and I returned my 79 yr. old father (who has dementia) to Manor Care after his 4 day stay for rehabilitation. When we pulled up in front of the building he asked," what are we doing here?"He absolutely REFUSED to get out of the car. We had taken him home to our house for a very pleasant dinner and did not expect this behavior. After about an hour of us trying to convince him to get into the wheelchair,a nurse said she would be back to help. She returned also trying to convince him. She returned with 2 young nurses who also tried talking with him. She said she would return with her supervisor. Haley, the nighttime supervisor returned, very patiently and consistently trying to reason with my dad. Another nurse, Rae Ann also joined us and Cathy, all trying to co erce him. Another nurse worked on offering him food and drink and tried making a deal with him to come inside. Every one of these nurses were incredibly patient, happy to help, kind, understanding, persistent, and loving. Never once did they show any sign of frustration or aggravation of the situation. They offered to call Whitehall police who also spent 1 hour with us trying to reason with him. Haley understood and explained to us the repercussions of leaving without medical advice and getting him inside the building before midnight. She is obviously very mature, well trained, light hearted and well suited for her position. She finally offered to order medication to calm him down, calling the doctor and others for permission and dosage. He flailed and swung his arms trying to escape the shot, but she expertly administered it. After some time, the 1st dose did not work, she ordered another, which did finally calm him down enough to transfer him to the wheelchair. He did not sit still for this either, and the nurses worked together in the tight space to hold him still long enough to administer the shot. Cathy and Haley helped us take him to his room, where they could not be more willing to make my father as comfortable as possible. Haley was now 1.5 hours past her shift and was still by our side, seeing this situation through to the end. Many of the nurses stuck with us for these 4 long hours and 'pulled every trick out of their hats' to try to get him inside the building. the management obviously knows how to hire their employees, and are to be commended on it. They are all so deeply dedicated to their jobs. It is so rare to find this many people who work in one place, with this much passion to help someone in trouble. I cannot say enough great things about your amazing staff! It just warms my heart that my Dad is in a place that so many people really, truly care about his well -being. I have met and observed your PT and OT,s also. Heather was able to assess him extremely accurately in the short time she met him, and has been working diligently to get him stronger. I have also been equally as impressed with your OT's. I would HIGHLY recommend your skilled nursing facility to everyone. They are all, without a doubt, the most professional, caring and wonderful employees anyone could have work for them in their facility. Anyone would be lucky to have these women take such good care of them.
---
Caring112065750
August 17, 2015
I am a friend or relative of a resident
My mom was at Manorcare, and they took very good care of her. She seemed content there. There were people taking care of her all the time, so she did well there. She liked the food; she ate the food. It looked clean to me, and she was always clean. Whenever I went there, my mom was clean, and that's what matters to me. There was an incident where my mom could have died. I am sure it was just an incident. It just occurred and was an accident. I don't know what she did, but she ended up on the floor. I wasn't there, and I don't know what happened, but my sister was pretty upset about it because she came in to visit my mom and found her on the floor, so she wasn't happy about that. But everything else was OK.
---
Kimberly1988
April 13, 2015
I am a friend or relative of resident
My family member was at ManorCare Whitehall for almost four long months. The only good thing I can say about this place is that there is no odor to it. The cleaning and maintenance staff is the best thing about the place. Everything from ice, to water, to ginger ale are under lock and key. My family member was recovering from a compound fracture of the ankle and the staff seldom handled the broken limb gently. There were even times they dropped the limb and never apologized for the pain they induced. On two or three occasions, my family member needed assistance and instead of answering the call bell and her yells for help, the staff closed the door to the room. On three occasions, one of the nurses insulted my family member to her face. The final straw came when my family member contracted C-diff. Both my family member and her roommate contracted it at the same time. After 10 days of suffering with diarrhea they finally diagnosed my family member with C-diff and isolated her. That was the extent of their precautions. Very few staff members washed their hands upon entering or leaving her isolation room. No one wore the yellow gowns, gloves, or face masks that were provided in her isolation cart. After another week of suffering, my family member begged to be taken to the hospital. At the hospital, we found out that ManorCare was not giving my family the correct medication to clear up her infection. EVERYONE in the hospital had to wear gowns and gloves and wash their hands before entering and after leaving her room. Once my family member recovered (6 day stay in the hospital) we had her transferred to an excellent facility. What I have mentioned in my review is just the surface of our issues with ManorCare. I strongly do not recommend this facility.
---
Scooter1925
April 06, 2015
I am a friend or relative of resident
On November 3, 2014 my 87 year old mother had a compound fracture to her ankle where the bone was exposed out of the skin. After surgery we had to find a rehabilitation facility for her. We decided Whitehall Manor Care and that was the biggest mistake are family made for are mother. She was there for three months and in that time she had C-diff,UTI and sinus infection. When she call for nurse and aid most of the time it took over a half hour or more to respond. The staff is not trained and most of the aids did not care. It took seven days for Manor Care to test my mother for C-diff after my persistence of asking them to do something for my mother with her diarrhea. After two days when the results to came back they started treating her for C-diff. They put my mother in room by herself because C-diff highly contagious. I watched the staff many times not follow proper procedures for somebody that has C-diff. I watched a nurse go in to my mother room with out wearing gloves or any protection. then went back out to the nurse cart and did not washing her hand. This is how C-diff is spread throughout nursing home and rehab center. At this time I went and seen the head nurse and told her about the situation with the nurse going in and seeing my mother with out washing her hands. She stated to me she may be washed her hands with hand sanitizer. I said to her that hand sanitizer does not kill C-diff she looked at me like I had two heads. After a week of being treated at Manor Care my mother was not getting any better she finally consented to go to the hospital. Mother was admitted to the hospital for a week. When she was in the emergency room doctor stated to me that she was not get the right dosage of anabiotic's. I would stay away from this home because after the hospital stay we found a great home and Mom is doing much better.
---
Moozie
March 20, 2015
I am/was a resident of this facility
I was transferred to ManorCare Whitehall after a total knee replacement. My room was on the MedBridge unit. In my two weeks there, I only encountered kindness, compassion and caring. The nursing staff was excellent in meeting my needs and the physical therapy and occupational therapy staffs were just amazing. I really believe that because of their steadfast determination to improve my mobility, after one month post surgery, I am back to my day to day activities and mobility. I would highly recommend this faciility to anyone considering rehab services after surgery. Thanks so much!!
---
Vety unhappy
January 29, 2015
Other
My Mother was placed in Manorcare by her Doctor. She had numerous health issues, but she was ent thre to get her greg nth back after heart surgery. due to my moms health issues, she needs a little more help than others. After her nurse answered her call bell, she scared my Mom by getting in her face and telling her "you only push this for an extreme emergency". Shortly after,my mom was having bad chest pains and she pushed her button 5 times with no response. She called me at home, I called the nurses station nd they barely beat me to her room!! We've have other serious neglect issues, but we are struggling with getting a lawyer involved.
---
Jcleary519
March 31, 2012
I am a friend or relative of a resident
My grandmother had hip replacement surgery on March 11 at Jefferson hospital. I went to a few rehab places in nursing homes to see which one would be good for her. Manor Care in Whitehall was so nice to me when I came in. They took the time to give me a tour without any notice I was coming. Once my Grandma got there they really went out of their way to make her feel at home. In just two days she was walking by herself and using the restroom without assistance. The therapists there are wonderful. They take time with each and everyone there. I have a one and five year old and the therapists let me bring them in during rehab if I want. Grandma is very pleased with everyone there. They play games and watch movies also. It's not home but it comes very close to it. Thank you Whitehall Manor Care. Jen Cleary
---
About Manorcare Health Services-whitehall Borough
---
Manorcare Health Services-whitehall Borough is a nursing home in Pittsburgh, PA that provides patients with skilled nursing care as well as private or shared accommodations. Contact Manorcare Health Services-whitehall Borough for more details on housing, services, and rates.
Features of Manorcare Health Services-whitehall Borough
---
Medicare (ratings last updated: 06/16/17)
Health:
Overall:
Quality:
Staff:
Medicare Provider Number: 396066
Ownership Type:

For Profit Corporation

Date Certified:

05/01/2017
Location of Manorcare Health Services-whitehall Borough
---
Request Info
Get full access to reviews, cost information, and amenities