Manorcare Health Services-north Hills
Claim 1105 PERRY HIGHWAY, Pittsburgh, PA, 15237
Caring.com Listing
Talk to a Family Advisor: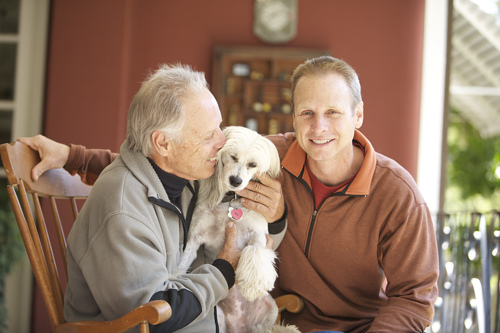 Reviews of Manorcare Health Services-north Hills
---
Bad_Place
May 04, 2017
I am a friend or relative of a current/past resident
My grandfather was treated horribly and so was our family. One nurse refused to give us information on what medicine he was taking and rolled her eyes at us. They are extremely unresponsive and ignore requests. I witnessed a patient fall out of their wheelchair and was ignored by the staff. My grandfather claims that he was he was wheeling around in his wheelchair asking the nurses for water but thy refused to talk to him. Do not ever go here.
Provider Response
We are sorry that you had a negative experience with at our center. Although we cannot discuss any specific issues on this site due to patient privacy, we would like to talk with you about your concerns. Please contact our Care Line.
---
Just_Wow
March 02, 2017
I am a friend or relative of a current/past resident
PT/OT are outstanding BUT they are clearly short-staffed in the nursing area.. Nurse assistants can't answer call bells fast enough because they're short-staffed so patients like my dad had almost no choice but to go to the bathroom in their brief. Very demeaning. Nurses running around looking confused and frazzled. Other patients wheeling or walking up to nurses pleading for their pain meds and some nurses overheard saying "You'll get it when i get to you." or rolling their eyes like the patients are junkies. Had a unit manager who talk down to me with my concerns, like it was my family's fault. Very mismanaged facility. They only seem concerned with MONEY.
---
disappointed36r579
February 02, 2017
I am a friend or relative of a current/past resident
Aides won't answer call lights just sit on phones. Wanted to meet with administrator she refused. Saw her later chewing out a staff member in front of other staff. If you treat your staff that way how can I expect you to treat my loved one any better?
Provider Response
disappointed36r579, we are sorry that you had negative experience with your loved one's care at our ManorCare North Hills center. Although we cannot discuss any specific issues on this site due to patient privacy, we would like to talk with you about your concerns. Please contact our Care Line.
---
Lisa835375
October 07, 2016
I am a friend or relative of a current/past resident
Manor Care's rehab was OK, but the locked memory care unit was horrific. It was just like a lower floor, and it was honestly like a dungeon. The person who gave us the tour was a nurse up on the rehab was wonderful, but it's just like a creepy place, and I would never put my parents there. The residents were just sitting on their wheelchairs in the kitchen area with no activities going on.
---
Sharon052080
September 01, 2016
I visited this facility
We visited Manorcare. There were a lot of older people. Manorcare was older and there was a medicine smell to it. The staff didn't seem interested in anything that was going on. It just wasn't a good fit for us. Rooms were more like hospital rooms. It wasn't what we wanted for my cousin. They did have a little library and activities, like puzzles, but it seemed to be more for people who couldn't get around as much.
---
#shocked
March 03, 2016
I am a friend or relative of resident
They are very neglectful of their patients. If family isn't there, the call button will be ignored. This man needs physical therapy, he wants to get out of the chair they place him in from morning till night. They won't walk him. He cries and complains. They tell him he's not their only patient, and they are short handed. My last visit, his oxygen water bag (I don't know the term) was dated 2-18...it was empty and the date was 2-28!! He's been having anxiety attacks because they keep him in a chair...all day in his room. He has stage 4 cancer and heart problems. I hope his family can find another facility. My heart aches for the people that are there. You hear them crying and calling for help. It's really sickening to see ill people treated so poorly. Stay clear of this place.
---
goelsewhere
January 07, 2016
I am a friend or relative of resident
Horrible place. Family member went here for "rehab" for a knee replacement. Received ice on the joint once and PT once over a 5-day period. Rang for pain medication that was ordered every 4 hours and was chastised for asking for it and she was told "just because it's ordered that way, doesn't mean it's an automatic". She asked to take a shower and was told "It's not your day". Apparently her "days" were Monday and Friday. Really? An adult female for rehab is only permitted to shower on specific days? It would be hours before the call bells were answered. This place is a joke, actually, it's not a joke, it should be closed down. I know someone who is purposely asking to go there and knows to contact the Department of Welfare if something is not right.....this should be good!
---
samantha13
July 09, 2015
I visited this facility
My mother was a rehab patient here this past month. The pt and ot were fabulous. The head of therapy even came just to check on her. Mom attended a few activities and enjoyed them. Discharge process was very smooth and social worker very knowledgable. Aides were nice.
---
JT1516
June 15, 2015
I am a friend or relative of resident
My sister in law was a patient here this month (June 2015). She was sent there for rehabilitation after a hospital stay to build up her strength in order for her to go home, where she lives alone. There are numerous issues but I'll just mention the major ones. Whenever she pushed her call button, it often took an hour or more for someone to come back to her room. One of those times it was because her oxygen concentrator wasn't working. She is on oxygen 24 hrs. a day and cannot go without it. Another issue was with her rehab. She was to be walking to build up her strength, but the first three of the five days she was there, they thought she couldn't walk at all, so they never got her onto her feet. The last two days, she was able to walk about 10 feet with a walker and assistance. The biggest problem is they basically threw her out after five days. We filed two appeals, which were turned down so she had to go home. When we got the letter in the mail stating why the appeals were denied, it stated that physical therapy wrote that she could walk 125 feet unassisted, which is a blatant lie. In talking to a nurse who has dealt with Manor Care in the past, the nurse told us they have done the exact same thing to other patients. And as of today, my sister in law was taken by ambulance back to the hospital again--all because Manor Care released her before she was ready.
---
Don'tgetold
June 01, 2015
I am a friend or relative of resident
The ONLY redeeming quality this facility has to offer is the physical therapy! My aunt (I have health care power of attorney) stayed at Manor Care for a period of one month. There was NO communication between family and staff: doctor appointments scheduled that I only found out about after the visit had taken place, medications were changed and added that were detrimental to the other diagnosed conditions she has. Glaucoma drops were not administered on two occasions for a period of three days each (They were "missing"). On five different occasions the wrong medication was brought for my aunt to take - three times while I was present. She was listed as having a coronary aneurysm - she had a pulmonary embolism. . .the list goes on. It was one nightmare after another! Now I am fighting to be reimbursement for the unused portion of what we were required to pay upfront, as well as an itemized bill; they claim there was a (surprise) insurance co-pay. Please avoid this facility if possible!
---
Appalled1
February 21, 2015
I am a friend or relative of resident
PT and OT were good, but I wouldn't let my dog stay on the first floor. Dementia patients made to sit in the hall. Repeated calls from residents for help while staff laughs and ignores. One resident would repeatedly complain about pain after sitting in a soiled undergarment but his yells would illicit eye rolls from the staff with no urgency to help. Patients are made to wait for their food prolonged periods. Poor dietary dept that will only supply a hamburger or obj if the order is wrong/rejected. Administrative staff will act concerned and promise action, but none will be taken. Visit the ENTIRE facility as the staff rotates in all areas due to short staffing.
---
Miriam4
October 22, 2013
I am a friend or relative of a resident
My mother-in-law needed rehab, so she's in Manorcare of North Hills . We like the facility. It may not be the best, but it's more affordable than others. The nurses have been very, very good in communicating what's going on and helping my mother-in-law with all the problems she's been going through. She likes the food there and she has never complained. They have all kinds of activities, and they even have church services.
---
Trollolol
September 30, 2012
I am a friend or relative of a resident
When my grandfather was living in this facility, I regularly visited him. As such, I was able to see a great deal of the rooms, common areas, the grounds, and numerous other places at Manorcare. For the most part, everything is well maintained and looks clean and tidy. The employees overall are very kind and considerate for the needs of their patients. Nurses were always pleasant with my family and took our needs into consideration whenever possible. I can't say too much about the food personally, but my grandfather always finished his plate! So it must not have been too bad.I would absolutely recommend this facility if anyone ever asked me about an assisted living care facility. Every so often you would get a member of staff that was grumpy, but everyone has a bad day at their job. Overall, I rated it as a four out of five star.
---
Upon66
June 29, 2011
I visited this facility
I visited this facility where my fiances grandmother was staying at for a few days. The facility is well kept and is modernized in terms of looks. I felt comfortable walking around the facility, but got confused of where to go because where wasn't a lot of directions. There is also a Wifi Cafe, where they have a nice setup for family and friends to sit and visit, which includes a few computers and a television. Her grandmother was sent there from a local hospital and would have been later sent back to the hospital. The staff seemed very helpful and did their best to help her grandmother, but there was some miscommunication between the hospital and Manorcare that led her not to receive her medication and thus causing some problems with her stay. Overall I'd say this place is a good facility, but you should make sure if there are some medical issues that you bring it to everyone's attention.
---
About Manorcare Health Services-north Hills
---
Manorcare Health Services-north Hills is a nursing home in Pittsburgh, PA that provides patients with skilled nursing care as well as private or shared accommodations. Contact Manorcare Health Services-north Hills for more details on housing, services, and rates.
Features of Manorcare Health Services-north Hills
---
Medicare (ratings last updated: 06/16/17)
Health:
Overall:
Quality:
Staff:
Medicare Provider Number: 395826
Ownership Type:

For Profit Corporation

Date Certified:

05/01/2017
Location of Manorcare Health Services-north Hills
---
Top Cities for Assisted Living
---
Request Info
Get full access to reviews, cost information, and amenities