The Colonnades at Reflection Bay
Claim 12001 SHADOW CREEK PARKWAY, Pearland, TX, 77584
Caring.com Listing
Talk to a Family Advisor: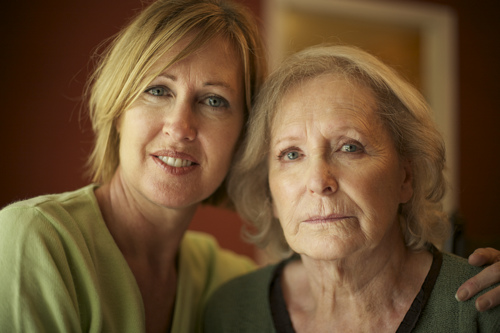 Reviews of The Colonnades at Reflection Bay
---
Dalia
July 17, 2017
I visited this facility
The Colonnades at Reflection Bay is pretty new and has a reading room, a library, an area with a fireplace and a piano, a very lovely dining area, an exercise room, and nursing stations. The bedrooms were more like apartments and you could bring in your own décor. It had very nice furniture and no smell whatsoever. It was kept up very well. The residents looked happy to me. There were people reading, playing the piano, and looked quite busy as far as activities go. There was a physical therapist in the exercise room to make sure nobody got hurt and would assist them with anything, so I was quite impressed.
---
windsor
April 26, 2017
I am a friend or relative of a current/past resident
The facility smells and was just downright filthy. No human being should be subjected to the living conditions exhibited at this facility. If you care anything about your love one health, safety and recovery, then the Colonades @Reflection Bay is not where you want to take your love ones if you want them properly cared for. Bringing filth issues to the management angered upper management. State Board went out and admitted they found issues at this facility. Smell was just atrocious. I think the staff has literally gotten used to the smell. Rooms definitely need to stripped and cleaned. Top surface cleaning is not the answer. So please, proceed with caution and bypass the Colonades @ Reflections Bay when you are looking for a facility for your love ones. There is no rating on the rector scale to even give a rating
---
BriannaJackson
April 07, 2017
I am a friend or relative of a current/past resident
Our experience with this facility was wonderful. This was all new to us as we had not had to have a family member in a facility. The staff were wonderful, very helpful and friendly. The nurses were always there when we needed them. The rehab team was great and did a wonderful job. I would recommend this facility to anyone needing care.
---
wayne1234
March 02, 2017
I am/was a resident of this facility
Facility and staff were very nice and staff very caring. My dad had a wonderful recovery. If we ever need to come again this is the place to be!
---
Marj702516
January 09, 2017
I visited this facility
We went to The Colonnades. It was well maintained. We saw a private room. I would like to see them have hot food. They had a therapy room and a chapel. Everyone was friendly and helpful. It was in a very nice area. It was convenient to everything. They had a patio where residents could walk.
---
Worse Experience
October 21, 2016
I am a friend or relative of a current/past resident
My father was a resident in the so called skilled area at this facility from December 2015 - March 2016. There are really no words to describe the horrific care my father received. Unfortunately my father required total care and was unable to use the call light on his own. I retired from my job of almost 40 years to be there daily. The staff was neglectful with my presence or other family member presence so I can only imagine what they did when we weren't there. He was rushed to the hospital twice for aspiration, the 2nd time he expired. I will say the physical therapy dept is wonderful, besides that the facility should be condemned!!! I am reporting them to the state, Medicare joint commission and any other agency i can. The DON never know what's going on & never resolved any issues. The main problem is being so understaff especially when it comes to patients who can't care for themselves or call for help. Even if you can be there 24/7, please find another facility. Before they were informed of my father's passing 5 days later, they had already packed his things in a plastic bag, infected material and all. This was the worse experience to go thru knowing your love one is so ill. As stated in another review, priority is meaningless to the staff. When my father returned there from the hospital I went ahead of the ambulance. The room was filthy, just as it was the night my father was transferred to the hospital, I cleaned the room myself. Then as the nurse was getting him settled in bed another nurse came to the room and fussed at her because the nurse was suppose to have dining room duty instead of being with my father, she even reported her, and the supervisor agreed she should be in the dining room, but no one replace her or what she was doing. I can go on and on with specifics but it would take weeks. Earlier in the year the DON & one of the staff members wrote a positive review about the facility & actually used their name as if you wouldn't recognize them. I wish i could give this a negative 1 review but even that would be generous!!!
---
Caring_2644998
August 12, 2016
I am/was a resident of this facility
Do not go here or let your loved one stay here. I had a wound and I could not get appropriate medical attention. My husband and I did the best we could with drugstore ointments, etc. We were told "that's not my job" - nurse and "the doctor is not seeing anyone on your hall today". I eventually had to have 3 surgeries on this wound after I left The Colonnades. Getting attention from the nursing staff is usually hard. I had problems getting the meds on a regular basis. Several times I had to call or threaten to call the doctor. Not sure if they could not read the doctor's orders or trying to give me less meds for some reason???.. I was lucky in that I was conscious and knew what was going on. The only reason I stayed for the 3 weeks was the physical therapy. The PTs do a good job. Only reason for one star. Lastly, when going home (I had to call the insurance company to get Colonnades to release me), I was promised that my walker and wheelchair were on order and they would call as soon as they came in --- no surprise --- a month later no word from them and, of course, no one especially Rose will return our calls. Again we managed on our own.
---
Reflection
December 01, 2015
I am a friend or relative of resident
As you can see I am giving this institution 1 stars . Only because I must if they had a 0 stars that is what they deserve . Take my advice and the advice from the other negative reviewers . On the other hand if you want an unprofessional office staff to call and ask for payment when they are not prepared to send you an itemized bill of charges . When we requested that a bill be sent it was only a credit card authorization form that said for general care . If it had said cost for non existent care then that at least would have been an honest . The nursing staff is non existent, doctors care is non existent, caring for others is non existent. When things look to good to be true my advice is that you poke it with a stick to see what is revealed . My relative was on the way to recovery and was admitted for rehabilitation. After two weeks there she became worse . She developed an infection that was ill treated and would not go away . Long story short do not admit anyone , not even your worst enemy here . It is called Collanades on Reflection Bay , and upon reflection I wish we had never heard of them .
---
Carb1
November 21, 2015
I am/was a resident of this facility
Yes the Colonades has some problems but overall I love the facility. The new staff are great and they are really making some changes. The only bad thing is they are understaffed but the people that are there bust their butts to help solve any problems I have with my mom. I would recommend it to other families.
---
JRMNash
November 16, 2015
I am a friend or relative of resident
My Mom and Dad were both residents of this facility. Mom's stay was a constant roller coaster ride of trying to get people to remotely do what they promised, and were paid to do. Since Mom was able to verbalize her needs, she was somewhat capable of getting her needs fulfilled by the incompetent, lazy, illiterate staff. The so called "Care Plan Meetings" were a joke.. they told you everything you wanted to hear, and followed through with nothing. It took me over a year to get them to provide an eye doctor, in over 3 years they never were able to provide a dentist, and the so called physicians they used were just Medicaid billing P.O. Boxes and usually a barely English speaking person would come through and spend 1-2 minutes in each room, then try to bill us additional charges over and above what Medicare / Medicaid was paying them. Once in a while you would get a compassionate LVN or RN, but they would leave within weeks due to the working conditions. The Cantex Corporation, which owns The Colonnades, was intent on running the facility with as few people as possible and as cheaply as possible. Several times I called their corporate offices in Carrollton, TX, and got the usual run-around, if not absolute denial of any issues in the way they ran the facility. My Dad's time there was extremely difficult because he could not verbalize his needs to the staff.we had to keep a family member there around the clock, and they hated that... Cantex tried to kick out my Dad, but the State ruled in our favor and told them to just do the job that a "Skilled Nursing Home" was supposed to do.." but we eventually moved him after they repeatedly let him fall. The facility looks very nice on the outset, and they make all kinds of promises that I can assure you, will not be kept. I suggest you go in there at night, or on the weekend and see just how dangerous a situation you would be getting yourself and loved on into.
---
RickM
November 06, 2015
I am a friend or relative of resident
The Colonnades at Reflection Bay is in no way a skilled nursing center and doesn't even deserve a one star rating. My Dad was a resident for over a year and in the beginning, it was a fairly good facility that I would rate at 3-stars; however, we watched the level of care deteriorate at an alarming rate and today, one star is generous. My Mom was a resident before my Dad and we had no problems with the facility then. At the Colonnades, you will be lucky to find a nurse or CNA on the floor during the weekends or nights. You will be hard-pressed to find a competent one anytime. And this goes for the managerial staff. I'm convinced that the nurses and CNAs the Colonnades hires are the ones that just can't find a job anywhere else. I know of one nurse and one CNA in the entire facility that actually know what they are doing; however, they have indicated they are looking for other facilities to work in. Recently, my Dad fell and broke his hip. As usual, no one would respond to the alarms that go off when he tries to get out of bed. He has since been hospitalized and moved to another nursing facility that is much more professional than the Colonnades. This was the last of many incidents we had with the Colonnades. His care got so bad that I even went as far as to put a hidden camera in his room. I'd like to share some of the videos with state inspectors but I doubt that will do anything since my last two calls to them were met with no action. Not only has the level of care declined, but even the food has taken a turn for the worse. There have been times where the only way my Dad was going to receive a meal was by me going to the dining facility to retrieve it. Simply walk into the Colonnades at any time and count the number of resident call lights that are on and how many nurses or CNAs are available. Most of them just sit around tapping on their mobile phones while residents wander the hallways and go into other resident's room. It's not even unusual to find a resident laying in the hallway because he/she fell. I strongly encourage you to never place a loved one, relative, or friend in the Colonnades at Reflection Bay. No one deserves that kind of punishment.
---
bayubabe
July 12, 2015
I am a friend or relative of resident
My husband was a patient at the Colonnades at Reflection Bay during March of 2015. To say that the quality of care was subpar is an extreme understatement. On several occasions my husband was allowed to lay in his body waste for 2-3 hours before someone would come and help him. This was reported to the director of nursing who in turn failed to report this to the director of the Colonnades. On one occasion when my husband used the call button it was over a hour and a half before someone came to help him with his clothing as a result of him trying to do this by himself his feeding tube pulled out from his body. The nursing staff could not make the feeding pump(their equipment) work in an appropriate manner. We ended up having to supply our own feeding pump for his entire stay. We also has to furnish prescribed formula my husband was on for almost a week and a half. During his stay there were 5 registered nurses to care for 137 patients and 5 certified nursing assistants for 137 patients. Nursing staff was pulled from the patients to assist with serving food in the dining room. I would never recommend this facility to anyone.
---
RN 1
March 21, 2015
I am a friend or relative of resident
my husband was a patient in the skilled nursing part for 100 days. We had 2 insurances- medicare and aetna. never was i told i would have anything to pay. i took my husband home after 100days and he died. i was there every day for 100 days and no one talked to me about co-pays or money i would have to pay. now i am getting bills for 7,800 dollars with no explaination. no one from the colonnades will call me back. do not use this facility for your love ones. i wish i had not. living on social security as a widow, $7,800.00 might as well be 7 million dollars.
---
Allison6
March 20, 2015
I am a friend or relative of a resident
They weren't able to get my mother's medication. I literally had to wake up at 3 in the morning and go to the 24-hour Walgreens. They didn't have anybody to bring it. It was her seizure medication, and she was without seizure meds for about 12 hours. We were afraid that something was going to happen. Therefore, I had to go out and travel to get it myself at 3 in the morning. I always encourage people to read the reviews because people are not going to just say those things for no reason. I felt very sorry for the poor lady that was working there alone because she literally was there alone. She had to take care of everybody by herself. I wouldn't recommend the place to anybody. They need more manpower, more structure, and more organization. I think they had some type of nice dining area. The therapists looked like they were OK and seemed pretty competent. It's just that they don't have enough nurses. When you see the Colonnades, it is beautiful. And they tell you all good things. It really looked like a hotel, and it's a very beautiful building. But my gosh! Once you get in there, it's kind of bad. The nurse was wonderful. They just need more of her.
---
mlfrasier
February 27, 2015
I visited this facility
The most uncaring people I've ever met!!!! The wait time to go to the bathroom is over an hour sometimes!! Animals get better treatment!!!
---
NickS87
December 03, 2014
I am a friend or relative of resident
My grandmother just passed away a month ago from Alzheimer's and was previously at The Colonnades. If we could give less that 1 star, we would. My grandmother has multiple issues at this facility. She began to lose teeth, and the nurse staff had no clue as to when or how she lost them. Then my grandmother had a stroke, and it went unnoticed by ANY of the staff until my aunt went on her daily visit. When she asked the nursing staff how long she had been like that, the only reasoning they could provide was that "the night staff blamed the day staff, and the day staff blamed the night staff". There still isn't any way of knowing how long she was sitting in her room post-stroke until my aunt discovered this. So they took her in to get a CAT scan and since my grandmother was showing pain in one of her legs, they decided to do an X-Ray while they were in there, only to find out that her leg was severely broken! Once again the negligent staff had no idea how this happened. My grandmother's hospice nurse told my family that she had worked at the Colonnades for 3 months, and had to leave because of how awful it was. My grandmother passed about a month or so after she left this home. We have filed a complaint with the state to perform an investigation and they have identified multiple deficiencies with this facility. It's hard enough for us to lose someone we love, but to have doubts on whether her life expectancy could have been longer if they had just paid closer attention, is something that is daunting and not something anyone should have to go through. I wouldn't recommend putting someone you love in this facility.
---
Vanessa4
October 16, 2014
I am a friend or relative of a resident
I didn't have a good experience at The Colonnades. The people were not good; you'd ask them to do something for you, and then they say yeah and may not get to it for three days. They lack attention to the patients. Although the facility on the outside was beautiful, the patient thing was not. She didn't like the food. They have arts and crafts, and they have a lot to keep the people busy as part of their activities.
---
KL2
August 27, 2014
I am a friend or relative of a resident
The Colonnades at Reflection Bay is the only place where my father could get a private room and a private bath. We pay a little extra, and Medicaid supplements the rest. So it was that important that he has his own room and his own bathroom, but the care is minimal and I have to supplement it with others. They are understaffed, and not with what I would call quality staff members. They don't keep the good nurses, and there are not a lot of incentives for them to stay. But, this place is very clean and very well-kept, and that is why we chose it. There is just a constant turnover, and the food quality went down. In general, the staffing situation is like we are starting with somebody who has never had a nursing home, but in fact it is a company that owns three or four of them.
---
Txlady78
March 25, 2014
I am a friend or relative of resident
I went to visit my mother on Sunday February 16, 2014. I was stopped by a nursing home employee who worked on the hallway where my lived. She told me that my mother was no longer there. At first I thought she meant they moved her to a different room. Then I was getting upset because I thought she had been sent to the hospital without myself or any of my siblings being notified. The employee informed me that my mother had passed away! I am so hurt and angry! My brother (who had arrived by this time) asked a supervisor why we hadn't been notified of our mother being sent to the hospital or even of her passing? His excuse was they did not have the correct contact information. This was not true at all since just one month before (in mid-January) my family had a meeting with the nursing home administrator and my mother's doctor. During this meeting my phone number and the phone numbers of all of my brothers had been shared and verified. If nursing home staff would have looked through my mother's chart they would have found my number (and the numbers of all of her other children)! When we asked nursing home staff where our mother's body had been taken and where we could find her belongings, we were told they could not tell us. They said her chart and belongings were locked up and we would have to wait until the next morning to even find out what hospital they sent my mother to! What we found on our own, without the help of the nursing home staff, was that instead of sending out my mother to a hospital just a 15 minutes drive from the nursing home, they sent her to a hospital that was nearly a 40 minute drive. It turned out that our mother had been admitted to a hospital two weeks prior to discovering she had passed away! Two weeks and NO word from the nursing home about her need to be hospitalized! She passed away five hours after she was transferred from the nursing home to the hospital. I will never get closure from this. I will never get to tell my mother goodbye. My mother died alone. My mother had family and children that loved and adored her. We need answers and justice."
---
itsanightmare
February 21, 2014
I am a friend or relative of resident
After the nice lady gives you the grand tour and shows you how nice everything is, ask to speak with a family member of a patient who is here. These are the problems with The Colonnades: 1. Poor management. That is at the root of all the other problems. 2. High turnover rate with the aides and nurses. 3. Chronically understaffed. Talk to an actual aide and ask her how many patients she has to take care of. If your loved one does not require much care, then this place might be okay, but otherwise your loved one is likely to be unhappy here. Check the official inspection ratings at www.medicare.gov. As of today, the ratings for The Colonnades are: Overall Rating: "Much Below Average" Health Inspection: "Much Below Average" Staffing: "Below average" Quality Measure: "Above Average
---
Val6
November 26, 2013
I am a friend or relative of a resident
We had come across The Colonnades when we got a list from an attorney about Medicaid-qualifying facilities. We went and visited five of them. This place was relatively new so we chose this one for my father-in-law. The facility was nice. They had private rooms available and their rooms were nice. The staff seemed good and helpful. They also accommodated my father-in-law's diet. They had pureed food, so they accommodated that. We weren't there for very long honestly and he was there for maybe four months only. I didn't actually see any activities at all that they provided. It was very much severe care nursing home. They were not bad but they were not exceptional. They didn't have anything that we loved and then they didn't have anything that we hated. I would probably rate this facility as average.
---
dissatisfiedone
November 22, 2013
I am a friend or relative of resident
I am the relative of a resident. My relative has been in the facility for some time now. As stated by others who have submitted a review of the facility, the building and accommodations are very nice. The shortcomings lie with the facility being way understaffed due to excessive turnovers in both the administrative and nursing staff. My relative experiences long delays in receiving medications and other nursing staff responsibilities. They are always having problems with the kitchen help and food preparation. Other family relatives have tried to work with what administrative staff and nursing staff they have, but it hasn't worked to our satisfaction. As I stated, the building is nice inside and out, but that's not what is important. It's the care services that the facility advertises it provides when in my book it does a poor job at providing patient care. I would not recommend this facility to anyone.
---
Caring ESL
August 28, 2013
I visited this facility
The Colonnades is a beautiful facility. It is very well-kept. It is like what I expect to see in a fine home wherein there is a very nice decor. One thing I especially like in this facility is their rehabilitation room, it was very well thought out with good equipment. The therapists I talked to seem to know what they were talking about.
---
not satisfied
February 08, 2013
I am a friend or relative of resident
Although this place is beautiful and in a conveinent location, the staff is horrible. My grandmother was there for rehabilitation and she rang the call bell in regards to her medication, which was over an hour past due, and I stood outside of her room and looked at the nurses' station where there were 2 people seated, hearing the alarm go off, and no one moved to answer it. I filmed and timed it on my cell phone. In the meantime, the man across the hall pushed his call button, so now there were two going off and no one still moved. It was not until one of the staff sitting at the desk looked up and saw me standing in the hallway with my phone and decided to get up to come see what the man across the hall and my grandmother wanted, this was all in a matter of 10-12 minutes. When the nurse finally did come, she took her time walking, no sense of urgency. I will never take a family member there ever again. Sounds like a need for new management and new staff that know what the true meaning of caring for patients is about.
---
daphtrevino
November 14, 2011
I am a friend or relative of resident
This place is very understaffed and does not give your loved one the personal care and attention that you expect. The facility has 1 nurse to 19 patients and one doctor to approximately 141 patients. My father was in this facility for only 4 weeks to do some rehabilitation. During that time he inherited an infection and lost 24 pounds before they put him back in the hospital because they could not find where the infection was coming from. Low and behold his infection came from a bed sore that he developed during his stay because he was not turned every 2 hours to keep the pressure off his sores and they were not cleaned properly to reduce infection. Don't take your loved one to this place. I would not recommend it at all.
---
caresurfer
July 24, 2011
I visited this facility
The Colonnades has a great location "" there's public transportation, and there are a lot of stores nearby. The facility provides transportation for the residents as well. When you walk into the facility, there are two to three big common areas. They have a receptionist to greet you, and a nurse on staff. They have wellness programs for the residents. The rooms are large, and are generally apartment-style. They have walking paths and an activities director, plus lots of engagement opportunities for the residents. They have bingo, life review programs, exercise programs, shopping trips, and things like that. They have a watch unit for memory issues here, and they do take Alzheimer's and dementia patients. The staff receives special training to care for dementia patients. They incorporate outside services like home health and hospice. Generally at this facility the families bring the residents to the doctor. The staff is very nice. Some of the care staff are not certified, but they all seem very competent, and they do a lot of training with the staff. The food is good and nutritious, but not fantastic. I've eaten some of the food, and it's good, but not as good as at some of the facilities I've visited.
---
About The Colonnades at Reflection Bay
---
The Colonnades at Reflection Bay is a nursing home in Pearland, TX that provides patients with skilled nursing care as well as private or shared accommodations. Contact The Colonnades at Reflection Bay for more details on housing, services, and rates.
Features of The Colonnades at Reflection Bay
---
Medicare (ratings last updated: 06/16/17)
Health:
Overall:
Quality:
Staff:
Medicare Provider Number: 676207
Ownership Type:

For Profit Corporation

Date Certified:

05/01/2017
Location of The Colonnades at Reflection Bay
---
Request Info
Get full access to reviews, cost information, and amenities