Talk to a Family Advisor: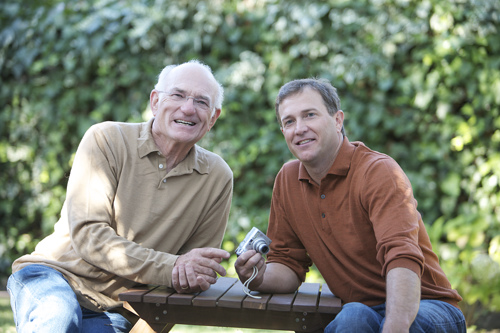 Reviews of Coquina Center
---
Tmalloy
March 15, 2017
I am/was a resident of this facility
I spent 4 days at the Coquina Center for rehab after having a total right hip replacement. I arrived on Monday night and 15 minutes later my roommate arrived. She was a 90 year old woman with a broken pelvis. The first night was the beginning of the 4 day nightmare I was about to embark on. There was a patient in the hallway screaming at the top of his lungs for his mommy all night long. The lady next door had the tv turned all the way up all night long. I brought a sound machine with me which did little to drown either of them out. This happened every night. This was supposed to be the short term rehab wing. Well they had a couple of long term care residents there too. One of the things you need most is rest when you're recovering and I sure wasn't getting any there. I complained to enough people about the lady next door with her TV turned up all night long that they finally ordered head phones for her or at least they said they did. I asked for dinner when I got there. It was so disgusting I couldn't even eat it. I never ate one meal that came while I was there. After being there for a couple of days, I learned there was a breakfast bar where you could get breakfast cooked to order. I started realizing that my roommate couldn't remember things that had happened just a few hours earlier. This became a big deal when it came to pain medication. They had her on pain medication by request. Well that's difficult when you can't remember to request it. She also had a fear of taking pain medication because of a bad experience years ago. So she was trying to just take tylenol. I kept explaining that she needed to take the real pain meds so she could start getting better. But when the nurse would ask if she wanted pain medication she would say tylenol. This also confused her when the nurse would ask her as she thought she was taking everything she could. When I finally talked to her enough and got her to start requesting pain medication, they would forget to bring it and one time at 3:30 in the morning the nurse said he didn't want to give it to her because he wanted to make sure she could have more when she had physical therapy. That was ridiculous as PT was hours away. So he didn't bring her anything. Every time she had to go to the bathroom one of us would pull the call button, wait 10 minutes, then pull the other call button, wait 10 minutes and then I would walk to the nurses station to get someone. This happened every day, almost all day long. I stopped using the bathroom in the room. They would take her bed pan and turn it upside down on my hand rail to dry so I would have to move it to go to the bathroom. It took me 3 days to get the bathroom cleaned. The floor was sticky and it smelled disgusting. The last day I was there the trashcan was overflowing with soiled diapers and there were used gloves on the floor. They also wouldn't show up in a timely manner to help her back off the toilet. One time I was at the nursing station again, trying to get someone to help her and she got back in the wheel chair on her own. This was very dangerous for her to try but she got frustrated waiting so long to get help. They even locked me out on the patio one night. I was reading a book after a friend brought me dinner and the door wouldn't open when I went to go inside. I walked around the front of the building and came in the main entrance. I stopped by the window on my way in to tell them the door didn't work. She said all the doors automatically lock at 6pm. I said it would be nice if they told us that or put up a sign and that they really needed better communication there and she agreed. They have 3 patios. There was a button you could press if you needed assistance but there were people there that may not have been able to do that and could get stuck out there. I wouldn't recommend this place to anyone. It's easy to see how these places get away with so much when so much of their population can't remember anything. When her family members would ask how she was doing, she would say she was happy and everything was great because she couldn't remember the previous hours and probably wouldn't have said anything anyways not wanting to upset her children. On the upside, the PT and OT staff was very good there. It's a shame the rest of the staff wasn't as good as they were. When you're looking for a place for a loved one, it's not enough to tour one. You have to spend some time there. Watch the lights come on over the doors and see how long it takes for them to respond. When I asked what the acceptable response rate was they said 12 minutes. Well for a 90 year old that could be 5 minutes too long when you have to go to the bathroom.
---
patient1234
February 03, 2016
I am a friend or relative of resident
The staff always went above and beyond to meet my wife's needs. The therapy hands down is the best in the state Florida. The therapy staff was very knowledgeable and always allowed me to sit and observe treatments. Occasionally the wait for assistance was longer than we wanted but we understand there are many other people who need assistance. We were always welcomed with a smile and an apology for the wait. But the care we received was worth the wait. The food was nothing to rave about but it was no different than any other hospital or facility. I was able to bring her in snacks and meals whenever I was able. I would recommend Coquina to anyone who is in need for good rehab,
---
animal lover
December 30, 2015
I am a friend or relative of a resident
My brother was put in there after a 4 way heart by pass. He went down in in 4 days. His lungs were filling up with fluid and he was having shortness of breath. The powers to be stated there was nothing wrong with him, even the staff doctor said nothing was wrong. We took him out, took him to his docotr who had him admitted to the hospital immediately. They drained numerous quarts of fluid over the next few days. He is fine now, if we had left him in there he could of died.
---
short hills
November 13, 2015
I am a friend or relative of resident
my aunt was there for several years.... was recently admitted to hospital with inability to breathe.. ER staff stated they waited too long to send her there.....was septic..in kidney,,heart and respiratory failure. massive urinary tract infection....Urine the color of dark tea Pathologist diagnosed condition as major NEGLECT Aunt died despite heroic effects to save her...
---
Dwayne1234
May 18, 2015
I am a friend or relative of resident
I would rate the facility a 4.8 but that's not an option my wife was in the rehab area of the facility for 10 days following hip joint replacement surgery. We visited several facilities prior to her surgery to find a facility we thought was clean, well administered, and a quality staff. Coquina was one of the best we visited, many we visited shouldn't be allowed to be in business in our opinion. There was never an odor in the halls or common areas nor in her shared room. Someone is constantly cleaning, redecorating, etc. The only place I could suggest an improvement is the frequency of cleaning the bathroom area in the rooms and bathing of the patients. The food won't win a James Beard award but it was certainly as good as most hospitals and always warm. You were given a choice for your meals and if you didn't like the selection you could order soup, grilled cheese, etc. We will return, with no reservations, when she rehabs for future knee replacement surgery. The physical therapy facility and their staff were very conscientious and caring. You're welcome to visit their facility at any time and without advance notice...
---
Ellen41
January 20, 2015
I am a friend or relative of a resident
I visited several facilities in the area, Coquina Center has an excellent reputation, and I liked it the best. There are many activities for the residents of various kinds. There are several activity rooms and activity directors, and they are very active. They come around to the patients and try to see what they would like to do. The staff is excellent, very friendly, and kind. I think it's probably one of the best facilities in the whole state. The food is not magnificent, but it's very good, there's plenty of it, and you have choices for each meal. They have a buffet at breakfast on the weekends. My husband has a private room and has a private bath. It has a TV, but we bought the TV. They provided the wheelchair and the walker. It's extremely clean, and they are cleaning all the time. The facility is in a very beautiful area. There are a lot of trees around and walkways to walk around. It is very close to major shopping areas and very easy to get to. It's off the main road so that you have a nice sense of privacy.
---
Caring11222014_02
November 30, 2014
I am a friend or relative of a resident
My husband was at Coquina Center for almost two years. He had certainly far better care there than I could ever give him at home. I can't make myself go back there but I still hear from some of the staff and from his roommate's wife. We got to be friends. It has a very good rating here in this area. I feel it was the best place that he could have ended up if he ended up that way. It was a very congenial place. We were there long enough that it was kind of a family. I was there every day. I really felt confident with the people that were working with him. There were many different ones -- some were better than others -- but they were all adequate, and some went beyond their duty by being really very helpful. The food was pretty monotonous and not particularly the kind of thing sick people would want; that is something they could improve. Food was served to him in his room, it was adequate. I would rate it a 3. And it probably was as good as they could do under these circumstances. I think there were few things they could change like fresh vegetables instead of canned, serving chicken for instance in different ways other than pretty much the same, and making the plate look appetizing. Also, they could certainly use more CNAs. Those girls work terribly hard and are asked to do more than they can and do it with a smile which most of them did. I would pat them on the back; it's just the idea that the corporate part of the facility is not providing enough help to do the kind of things that they are requiring to be done.
---
---
Coquina Center is a nursing home in Ormond Beach, FL that provides patients with skilled nursing care as well as private or shared accommodations. Contact Coquina Center for more details on housing, services, and rates.
Features of Coquina Center
---
Medicare (ratings last updated: 06/16/17)
Health:
Overall:
Quality:
Staff:
Medicare Provider Number: 105589
Ownership Type:

For Profit Corporation

Date Certified:

05/01/2017
Location of Coquina Center
---
Request Info
Get full access to reviews, cost information, and amenities