Consulate Health Care Of Norfolk
Talk to a Family Advisor: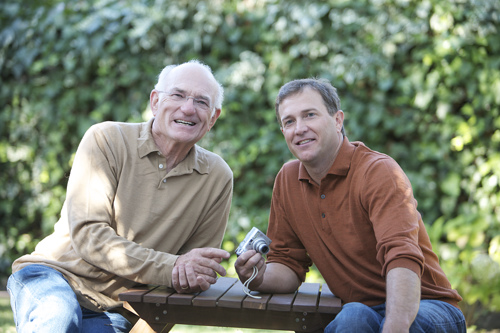 Top nearby Nursing Homes
Reviews of Consulate Health Care Of Norfolk
---
kochief79
September 20, 2017
I am a friend or relative of a current/past resident
Always late cna arguing with the clients all the nurses standing around not doing anything
---
jdunlap
August 14, 2017
I am/was a resident of this facility
I was resident at Consulate healthcare of Norfolk for short term rehab and they did a wonderful job. I would definitely recommend them to my friends and family for rehab.
---
In the past
August 27, 2016
I am a friend or relative of resident
My mother spent 6 months here as a long term care patient. The business office is great; they went out of their way to help me with insurance and billing questions. The head of Social Services is also fantastic! Quickly resolved issues concerning my mother and was honest, professional & friendly. Some of the CNA's were very caring & attentive but several weren't. I was disappointed with the head of nursing & one of the case workers that oversaw my mother's care plan should be let go! I had to stay on top of things to make sure my mother was taken care of especially on weekends when she may be left in bed all day due to a skeleton staff. I felt at times that she was over drugged and was deteriorating too quickly. Since I have transferred her, she has improved being more alert and gaining strength. I do believe that there have been improvements in the last year, but there is still a long way to go.
---
Boonedl
August 24, 2016
I am a friend or relative of resident
My father in law almost died due to neglect, inattention to detail, ignoring family's request for a doctor visit, lack of family empathy, just to name a few. Dad arrived on Tuesday from a Va. Beach Hospital. He was upbeat, mobile, talkative. By Thursday morning, he was the complete opposite. He as drugged and sleeping all day, not able to speak or communicate. When we asked, the staff said oh he was taking on Tuesday and Wednesday!. We asked them to look into it, but was told they are too busy. Finally after day six, I insisted that they provide the med list because he is acting drugged up and hasn't been responsive for days. I was told that since he is not in distress, it was nothing they could do. I then asked them to call the Dr. on call, they said she left for the day. They could not call her back, but could send a message for her to review, but she wouldn't call back or may not even come back until the next day even though it was only 10 AM. The nurse explained that the patients there do not see a doctor regularly, only when something is emergent. They just call the doctor for advice. They see a doctor when they check in, that's it. Nikki, the administrator had convinced us otherwise when she was attempting to convince us that the facility was a GREAT fit for dad. When we learned dad would not see anyone for a minimum of one, but a maximum of three days, we decided to request an ambulance be called. When the administrators learned of our request, they approved for the nurse to call the doctor and the Director of Nursing then came by to evaluate dad.
---
NParker
June 15, 2016
I visited this facility
My friend stayed at this building for couple weeks. It is so much better than it was last time I was in there, The people that work there were nice and tried to do what they could. Building is clean and residents look good. It is not as loud as the last time I visited someone there. That was a while ago .
---
Patient in Oct
November 03, 2015
I am/was a resident of this facility
I was a patient at the facility for most of October 2015. I had been there before and requested to go back. The stay this time was better. The Nurses gave good care and the rooms and halls were clean. I would go back
---
NO WAY
April 29, 2015
I visited this facility
This place needs to be shut down how does the STATE OF VIRGINIA even allow this place to open there doors for business. I have a relative that was placed there the first night that I went to visit it took me at at least 20mnz before anyone opened the door for my entry. I rang the door bell no answer so I decided to google the phone number and call. A young lady answered and said I had to use the evening entrance. I informed her that I had been to that entrance 3x and no one came.So I went back to the other entrance and medical transport was bringing to patients in so I followed behind them as we got half way down the hall there was a lady laying on the floor face down with her wheelchair behind her. One of the transport guys asked her was she ok she never responded I stood there looking around for help it was about 10minz later before someone came. I was so upset that I just walked off . When I approached my relative room he was sitting in the corner. I asked if he was trying to get to the restroom he didn't really respond. So myself and my 2 daughters lifted him up and placed him in bed. Went to look for his Nurse because he had soiled his clothing. Asked why was he like that and her answer was "I don't know I was at lunch" so I asked well who was caring for him during that time her answer again was "I don't know". I asked for the Supervisor and went back in his room to wait for her . During that time a young lady maybe a CNA im guessing she came in an cleaned him up. while waiting on the Supervisor I peeped in his restroom and OMG it was a stopped up toilet( tissue, urine. and feces) that looked like it had been there for only GOD knows how long. Made me sick to my stomach. I asked the young lady when does housekeeping come. She said everyday I was like that's impossible because there is NO WAY they could have NOT seen that horrific crap. So finally the Supervisor finally strolls in looking like "WHAT". I spoke with her about my concerns she didn't have any answers Only thing she could tell me was What type of sickness he has and that he was declining!!!!!!!!!! Really????? I already know that or is it because you think he will expire soon that he doesn't require attention!!!!!!! I said all of that to say this PLEASE PLEASE PLEASE NEVER TAKE YOUR LOVED ONE THERE!!!!!!!!! DONT EVEN DESERVE A STAR... WISH IT COULD BE NEGATIVE 5 STARS
---
concern34
April 10, 2015
I am a friend or relative of resident
This nursing home needs to be shut down. I will not even give it one star the nurses aides are very rude not just to family members but to patients to they do not answer call bills on time they have bed bugs mice roaches the place is disgusting. Patient are not receiving their medicine on time sometimes they don't receive it at all. They sit at the desk all day laughing and joking and not paying attention to their residence.They take smoke breaks whenever they like all day. There are more than two patients in some rooms the rooms are very tiny.I have witness vomit on the floor for hours and a nurses aid taking care of a patient and not washing her hands not one time.there are so much more that I have witnessed that I am calling the state I feel bad for any patient that cannot defend ourselves or speak up or have no family. I would not recommend this place to anyone not even my worst enemy.If you have a family members there please get them out of there as soon as possible. In order for me to post I had to rate this place I'm giving it a star but it doesn't even deserve it :(
---
Where's the accreditation committee?
March 18, 2015
I am a friend or relative of resident
I wept as I read the other reviews. I can confirm everything written. We too had the misfortune of being at Consulate. I love my mother and decided to place her at Consulate due to its proximity and availability of a bed. We were unable to care for her at home any longer. She has dementia and she went in walking with walker, toileting by herself with a little oversight, laughing, communicating, feeding herself. We pulled her out five months later due to neglect. She no longer smiled and emotionally withdrew from life. She was barely walking and feeding herself. She lost ten pounds in the first month of her stay due to incorrect diet. I was there everyday to assist in her care. I can verify the level of neglect from administration to the nursing staff to the janitorial staff. They prescribed drugs without my knowledge, gave incorrect diet from the beginning and performed unnecessary evaluations at the expense of the insurance company. They did not shower or clean her regularly or assist in toileting regularly. I cleaned her room and bathroom because they did not do it. On one occasion, her room was 65 degrees and they refused to turn on the heat until we called administration to complain. She fell and had a large bruise on her head and they did not provide an ice pack for six hours. They left her in soiled diapers regularly which led to skin irritation. They do not encourage participation in activities and allowed her to sit in room for hours unattended. Countless items were stolen. The worst of the experience is the unconscionable treatment from the "nursing" staff. I did not witness an ethical standard of treatment for the elderly. Other patients were constantly and openly complaining about the lever of care. My mother's roommate was threatened regularly for telling me what was going on in my absence. It is common for the staff to congregate around the nurses station and ignore the patients. Behavior is extremely unprofessional. The communication between staff is unprofessional. Voicing complaints amidst patients, relatives and friends in common areas is quite common. It is no secret the staff is unhappy in the long term care unit. I have been given many excuses for improper care from the nursing supervisor. It sickens me to write this review to drudge up the horrific memories of our five month term at Consulate. I was there everyday and it did not make a difference to the staff. The neglect is common. It is the culture at the Consulate. To give Consulate any stars would be an outrage. May God forgive them for what they have done to our loved ones!
---
Loveyourstruely
December 09, 2011
I am a friend or relative of resident
It's a terrible place. It completely smells like piss and they have AC problems in the older part of the building so it's a steady 80 degrees in there CONSTANTLY even in summer. They are very understaffed and 90 percent of the nurses there obviously dislike their jobs. My grandmother layed on the floor for 6 hours before anyone noticed. One nurse made us take her all the way downstairs during dinner time so that she could use the bathroom because "she didn't feel comfortable doing it." They threatened to not allow us to see our grandmother because we took another patient out to smoke. This was wrong and we have apologized but we have sat and spoke to nurses and guards also smoking and were never corrected on it until the patient almost fell off of their improper side walk. They didn't even come help my cousin get the paralyzed from the chest down man and his 300 lbs jazzy back onto the sidewalk before he seriously injured himself. If it weren't my cousin that man could have died. My grandmother will sit in a soiled diaper for more than an hour before they will even check in the call nurse button. My grandmothers bed is still broken after having told the nurses and the maintenance for more than a week. We are removing her as soon as possible. WHEN YOU ARE TRYING TO MOVE YOUR FAMILY MEMBER THEY TAKE THEIR DEAR SWEET TIME WITH THE PAPER WORK If you love your family member never put them into Consulate.
---
ablesq
April 01, 2011
Like something out of a horror film
THE MINIMUM RATING ALLOWED BY THE SITE IS ONE STAR, BUT I WOULD PREFER TO GIVE IT A NEGATIVE NUMBER! I don't even know where to start. Sink in room was not hooked up for several days, so hands could not be washed. Nurse bell did not work during the entire stay. Patient across hall moaned and screamed 24/7 with no response by staff. Other patients played loud music (as in could hear half way down the hall) until late into the night. Bedpan was not emptied for almost an hour despite repeated requests, and in spite of my mother's broken hip which made it excruciating to be on the pan. Water pitcher was removed early in morning and not returned until I arrived in the evening, several times, so that my mother had no water all day. Random patients would roam into my mother's room at all hours, some of them clearly with no sense of reality. Roommate's bed was literally 6" from my mother's bed. Roommate and her "boyfriend" (another patient) were allowed to engage in sexual activity in the building, and he would regularly enter the room unannounced, even if my mother was getting dressed, etc. Food was inedible and sometimes even unidentifiable. Nursing staff was uncaring and "lived" at the nursing station. I removed my mother as quickly as I was able and I will NEVER allow anyone I know to go there. Oh, and did I mention the rats? It is nothing like what they allow you to see on a tour of the building. STAY AWAY. I can't give it even one star. Is there a negative option? I'd give it a negative 5. My mother still has nightmares about this place.
---
UpsetinVB
March 11, 2011
Hell on Earth
My Mother used to have a positive outlook on life. Now she sits looking out a window or sleeping. Her response to any communication is "I don't care. I don't care about anything anymore." Trying to call her or any staff is at least a 20 minute wait, going through the front desk 3 or 4 times, or calling back 2 or 3 times. We are DESPERATE to get her out of there! This - after she was placed here WITHOUT OUR CONSENT - by a sister facility. Do your loved one a favor - AVOID THIS PLACE!!
---
About Consulate Health Care Of Norfolk
---
Consulate Health Care Of Norfolk is a nursing home in Norfolk, VA that provides patients with skilled nursing care as well as private or shared accommodations. Contact Consulate Health Care Of Norfolk for more details on housing, services, and rates.
Features of Consulate Health Care Of Norfolk
---
Medicare (ratings last updated: 06/16/17)
Health:
Overall:
Quality:
Staff:
Medicare Provider Number: 495273
Ownership Type:

For Profit Corporation

Date Certified:

05/01/2017
Location of Consulate Health Care Of Norfolk
---
Top Cities for Assisted Living
---
Request Info
Get full access to reviews, cost information, and amenities