North Ridge Care Center
Claim 5430 BOONE AVENUE NORTH, New Hope, MN, 55428
Caring.com Listing
Talk to a Family Advisor: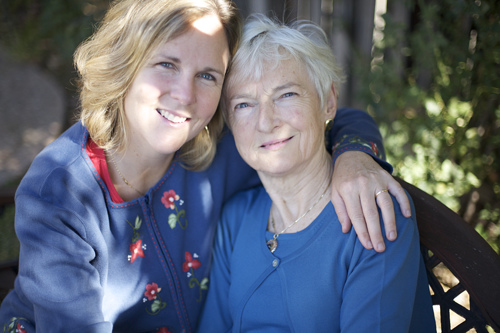 Reviews of North Ridge Care Center
---
candyo
July 27, 2017
I am a friend or relative of a current/past resident
The staff there are working only for a paycheck. My sister is on TCU and after having a stroke They don't have any compassion for the residents. Nurses/doctors/social workers don't return phone calls. My brother in law has repeatedly asked the staff to call him if they have any questions. My sister had a stroke and can't answer correctly! A care conference was scheduled for today and my brother in law took the afternoon off work to go. The doctor didn't show up. The Nurse Practitioner did not show up. Her physical therapist went home for the day and sent someone who has never even met my sister! This meeting was scheduled so they could discuss her progress and to see if she was ready to go home. Shame on them. I will never have anyone I know go to Northridge. The building is old and dated, the furnishings are uncomfortable and it needs some serious cleaning. The smell is horrible.
---
bbvt
April 08, 2017
I am a friend or relative of a current/past resident
My mother transitioned to the North Ridge Memory care after it was determined that she couldn't return to her home, and her dementia worsened after surgery. We didn't want to add to her anxiety by transferring her somewhere else, so we settled on this facility. The staff was for the most part caring and competent. I was completely unimpressed by the management. The facility was shabby, in dire need of a remodel. The rooms were depressing. There was the usual therapy, etc., but nothing out of the ordinary. The memory care area in particular at this facility was oppressive. I wish we'd had more time to make a different decision.
---
abeabe
January 24, 2017
I am a friend or relative of a current/past resident
my father was sent to TCU after being in the hospital at VA with a bladder infection that caused his dementia to worsen. Once at TCU, I was told by the social worker that he should go to memory care because he would be able to get batter care there so he could go back to his assisted living apartment. He didn't.. We were visiting one day and he needed help to go to the bathroom. We asked one of the workers who went to find someone and when he did, she said it either wasn't her job or he was wearing pull-ups so didn't need help. He had nothing to do there and no one to carry on a conversation with.. The place smelled like urine. We were told he was going to be released and when we went to get him we were told they were going to keep him longer. We said "NO", he was going back to his room . The social worker there got on the phone to the person in charge of assisted living who told her that he couldn't come back to his apartment unless he was released by the doctor. We found the doctor and after much discussion he was released. Both of his eyes had an infection so they were all red and swollen, his lungs were congested. He w as in much worse shape than when we brought him from the hospital. We had a meeting with the nurse, social worker, and rehab after he had been there a week and all they did was go through their process. It is an awful place. and should be closed down. Some of the workers care but too many don't about the people living there. TCU wasn't much better. It was when this place was a Masonic Home but since it has been purchased by this other company, it has gone down hill.
---
Not good enough for my pet rock
November 11, 2016
I am a friend or relative of a current/past resident
This is one of the absolute worst facilities I have ever been too. The entire facility smelled like one big Porta potty. The carpeting was disgusting and old. The overall feel and condition of the building was just gross and dirty. The majority of the staff are incompetent, uncaring, and are only there to collect a paycheck. When you ask for help, you feel like you are burdening them with some overwhelming task. The administrator's are worthless! They tell you whatever they think you want to hear and then never follow through or follow up on their promises. Each time you speak with them it's the same old song and dance. I wouldn't let this place take care of my pet rock..
---
BadExperience
October 25, 2016
I am a friend or relative of a current/past resident
My Dad has been in long term care in 2 West wing at North Ridge Care Center at New Hope, MN for few weeks and I have to tell you that staff in that wing is providing very bad job. There is huge gap in communication between nurse manager Wendy and her nursing staff, then between social workers and nursing staff. My Dad because of his stroke is unable to speak and to call for help when needed like when he wants to go toileting or go to bed for a nap, they say that their staff will check on him every 2-3 hours, but nobody does that, so my family member has to be there to call them. My Dad needs 2 persons assisted and they say they are able to provide that, but 99% of the time, when my family member calls them, only one person comes, if they ever come. Their staff, both NR and NA, is very unprofessional, especially NA; they mostly are untrained and don't know what/how to do to assist residents and don't .want to do it. During the time my Dad has been there; there is only one NA, whom wants to go extra millage for residents and many residents (including my Dad) in long term care appreciate her service; her name is Sandy. Another crazy thing to tell you is that the North Ridge management allows their NAs to use only one package of wet cloth package with 50 pieces to clean residents; one package per resident for a WHOLE WEEK. For stoke residents like my Dad, whom are unable to control their bowel movement and urination; it's a nightmare, because NAs have to use wet toilet paper to clean the stuff up, when they run out of wet cloth - For my Dad one package of wet cloth only holds up for 2-3 days. With all my above experience, I don't think that anyone would like to let their dear family member to be at North Ridge Care Center. The hallway is stinky and rooms smells bad...Nursing staff is horrible...I decide to either transfer my Dad to other place as soon as possible.
---
Robert's Daughter
March 08, 2016
I am a friend or relative of resident
My father has been there for 2 months on the 3rd floor for dementia. We have found the staff to be very caring, friendly, and they do their jobs well. They offer many, many activities on a daily basis to help keep my Dad engaged in life. To date, our family is happy with Northridge Care Center and would highly recommend it to anyone looking for a skilled nursing facility for their loved one.
---
loving daughter19
January 01, 2016
I am a friend or relative of a resident
We chose North Ridge Care Center because the people there were really social. There were a lot of people out and about when I walked in the doors. I knew my mom would be really happy there because she is very social. They have a choir, prayer groups, church services, and they play bingo and card games. There are things everyday and she is really involved. She does two different exercise groups every morning. They have outings. I have heard that some people left after they raised prices, but they came right back because they weren't happy at the other places. It was all about the friendliness of everybody and the activities. It has a very welcoming atmosphere. I've tried the food and that's one of the things the people like there. It's excellent. They've got the breakfast that's included in the rent price. My mom doesn't do the lunch, but she does the dinner and the dinner is huge. They've got the appetizer, entrŽe and the dessert. I've eaten there about five different times with my mom. She is thrilled. She says almost everyday when I see her, "You picked just the best place for me, I'm so happy." Her apartment has one bedroom and it's very roomy and very cozy. Every apartment has a window and a view. The feel of the whole place is just very cozy. The receptionist is always very friendly. There are always people in the lobby and that part was a really good sign, the people want to be out and about and talk to the other residents.
---
Kathy70908150
September 20, 2015
I am a friend or relative of a resident
My mom is at North Ridge. It is terrible. It costs a fortune, and she gets absolutely no care whatsoever. The hospital recommended North Ridge, and it was close-by. My mom had been there before with no problem. Then they have new owners, and it is just terrible. They need more caring staff. The staff that they have now, there's a couple of good ones, but other than that, they are just there to do a job; that's it. They don't care about the people that they're taking care of.
---
Welsplace
May 06, 2015
I am a friend or relative of resident
I have had many relatives here. Every thing has been very good. I think many of these reviews are written by people with little knowledge of health care. This is not a hospital. The staff are caring and go the extra mile. Nice job staff. Most of the people that write are unhappy not the happy people.
---
Dick's daughter
January 07, 2015
I am a friend or relative of resident
My Father was admitted there in mid-December 2014 because he had received such good care when there for rehab in Nov. 2012. It is now first week of January and I am moving my dad to a new facility. I would never recommend this place to anyone. There was no one there when he was admitted and they put him in the nursing home instead of the TCU for rehab. It took until the next day to get him moved to a private room in the TCU which did not help. No one ever asked about my dad as far as what he could do for himself and what he needed help with. In fact in all the time he has been there no one has ever asked. I have had to hunt people down to get help for him. He is unable to speak due to a stroke so he can't tell anyone when he needs toileting or anything else. I have had residents tell me none of the staff help him at meals and so he doesn't eat. I am a nurse and I am just appalled at the way the staff is never to be found and then acts put-out when they have to do something. Please do not subject a friend or family to this facility. In fact I would not want my enemy to go there. In 21/2 weeks I can not say anything positive about the place. I had a care conference with some administration to inform them of the situation and told them my dad was the perfect patient for their staff because he can't ask for help and he can't talk so he can't tell me if he has gotten any help with anything and nothing really has changed. There have also been concerns about the cleanliness of the bathroom, clothes have been lost, I have helped other residents at meals because the staff is not around or can't be bothered with helping anyone. I would probably not even give the place 1 star.
---
Tommy B
November 07, 2014
I am a friend or relative of resident
This place it horrible. Checked my mother in 4 days ago. No one there to help with the process or answer questions. We were just given a room number and left on our own. It got worse though. My Dad had all her medical information that he tried to had off to a nurse. Didn't work. I spent the night at his condo and got 4 calls from nurses asking questions about her meds!! Duh? All that info was provided and not looked at or shared. And meal time? No one to provide and direction or help for meal times. She's there for memory care. That means she needs help with that stuff. Not at North Ridge. Run like the wind if you're ever considering this place. We're now on a waiting list for a better facility,
---
Grieving now
July 04, 2014
I am a friend or relative of resident
My mother a resident there was becoming very ill. We kept trying to tell the staff but they would just brush it off. She started displaying end of life signs which were obvious to us but the staff would not do anything for her. She was brought by ambulance the next day to the hospital and died 24 hours later. Getting her to the hospital earlier would not have saved her but she would have been in less pain if brought in earlier. I am very sad about this situation.
---
beware of poor care
April 23, 2014
I am a friend or relative of resident
This is not a place you want to send someone you care about or love. The care here was spotty at best. This is not my first nursing home experience and was quite stunned by the staff and poor facilities. There was always trash of some type on the floor when I would arrive. The room wreaked like urine. The bathroom would have feces on the toilet most days. Our relative could not walk at the time and needed help to do everything. Pressing the call button meant waiting 20 minutes and someone would eventually stroll in and just look at you. Half the employees wear their name badges backwards so you can't see them. The staff forgot to bring meals twice that we know about. I also question whether all of the medications that go to a patient are making it to them. Our relative received a painkiller and a couple of other pills daily, relatively at the same time everyday, some days it was a no show. When I inquired about it strangely enough it was time for medication two minutes later. Patients were constantly asking me to please help them, although there was plenty of staff just as close to them as I was. I helped them when I could but was disgusted by a staff that refused to make eye contact with anyone or help patients with basic dignity issues. We had an item go missing the first day, do not bring anything with even miniscule value here.
---
OT81
September 02, 2012
I am a friend or relative of resident
Inferior care. Unable to deal with dementia
---
About North Ridge Care Center
---
North Ridge Care Center is a nursing home in New Hope, MN that provides patients with skilled nursing care as well as private or shared accommodations. Contact North Ridge Care Center for more details on housing, services, and rates.
Features of North Ridge Care Center
---
Medicare (ratings last updated: 06/16/17)
Health:
Overall:
Quality:
Staff:
Medicare Provider Number: 245183
Ownership Type:

For Profit Corporation

Date Certified:

05/01/2017
Location of North Ridge Care Center
---
Top Cities for Assisted Living
---
Request Info
Get full access to reviews, cost information, and amenities