Friedwald Center For Rehab And Nursing L L C
475 New Hempstead Road, New City, NY, 10956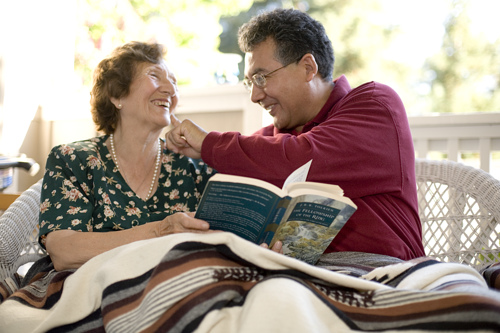 Reviews
of Friedwald Center For Rehab And Nursing L L C
---
---
September 08, 2017
I visited this facility
Fantastic facility with knowledgeable and dedicated staff. My grandfather had a wonderful recovery experience over a few month period.
March 21, 2017
I am a friend or relative of a current/past resident
Who runs this place? I normally don't write reviews but I was compelled to write this one when Friedwald Center for Rehabilitation and Nursing came up in my search of a new rehabilitation center for my father. About a month ago, I took my father from the hospital and placed him into this dump. It took me about a week to realize this place needs to shut down. From the very beginning, this cesspool paid no attention to taking care of my father or any of its patients. I asked one of the nurses to bring my father some water and waited over an hour to address such a menial task. After waiting so long, I had to walk around looking for someone to help, just to find that same nurse sitting in her chair on her phone. I had to ask multiple times. Later, I found another staff member and asked to speak to the nursing manager, only to find out the other nurse WAS the manager. This was just a warning sign. I came back to visit my father a couple days later to learn that the hygiene of the patients was appalling. Not only was there no concerns over hygiene, I found my father started having pressure ulcers on his left thigh. Infuriated, I went to make a complaint only to find that same lazy nurse manager, inattentively sitting at her desk on her damn phone again. Does she ever do any work? There was another fat nurse that started giving me an attitude when I asked to speak to someone about the pressure ulcers on my father's thigh. Now not everything in this place is bad. The doctors, physician assistants, staff, and "some" of the nurses were very helpful and pleasant. Ironically most of them seem to have left, as will we.
March 08, 2017
I am a friend or relative of a current/past resident
If you really care about your loved one who needs rehabilitation, do not place them on the second floor unit of this place! Thank god they moved her to the first floor where the manager is clearly more efficient than the manager (I think her name is Rena) on the second floor. I was horrified to witness one of the female patients staying on the second floor having an altercation with another patient in the place where they eat and have activities!!!!!! I asked one of the staff to call the manager and the other patients and visitor told me that the manager does not care and does nothing about this situation which made me realized that this has happened before! This activity area is right in front of the nursing desk and the fighting is so loud that I am sure whoever is sitting in there can hear it. So I decided to see who is there and I saw 2 staff (the manager and a heavy-set staff) eating and chatting and obviously ignoring what was going on! I was shocked and one patient made a comment that this manager is useless and very lazy! My nurse friends have advised me to report this but I was happy that my aunt was moved to a safer floor.
July 20, 2016
I am a friend or relative of resident
Friedwald is great! My mom was there for Rehab in 2015. Everyone took great care of her. They all seemed to care and listen to my mom's needs. They allowed me to stay with her. Friedwald was nice enough to give me a cot to sleep on, a nice new fleece blanket, and a tray of food at every meal so I could be with my mom at all times. We were always greeted with smiles and sincere hugs. The PT Department was great, as well as the Dialysis Center. Friedwald was always about comfort and healing, physically and spiritually. I've met such great people at Friedwald, the workers and the sweet patients that had so many great life stories to tell. So many different people gave my mom so many smiles and I will always be appreciative for that and for helping my mom. Thank you so much Friedwald!! Sending hugs to you all from me and from my mom Beth who passed away 7/30/15 Sandy Rubin
March 07, 2015
I am a friend or relative of resident
Stay away from Friedwald! My father, who is 91 with dementia and is visually impaired, went to Friedwald for physical therapy after a short stay in the hospital for a uti infection. I hired an outside aid that my father is very close with to stay with him for a few hours during the day. On Friday, February 28, 2015, around 1:30 pm my father was taken for physical therapy and my aid left at 2pm. After receiving physical therapy my father was taken back to his room on the 3rd floor. My father left physical therapy about 2:30 perfectly fine. At some point during his transport back to his room on the 3rd fl something happened causing significant bruises and scrapes above his left eye and on his forehead. I never received a call from Friedwald, my father never received medical attention and when I called in the evening the nurse told me that everything was fine. Imagine my surprise when I saw my father the next day. The residents are left in soiled diapers for hours which I complained to the administrator and social worker about. My father was left in a soiled diaper for 2 1/2, my aid was begging them to change him as she could not by law. She called me to let me know what was going on because she had to leave. She was told to just bring him to the nurses station when she was leaving but he hadn't been cleaned properly and still was dirty. I called the nurse assigned to my father and he started yelling at me over the phone. I couldn't even go to see what was going on due to a snow storm. When I went the next day I got my father out of there asap! I will say that the physical therapy dept is very good but I would only recommend it on an outpatient basis. Friedwald is a disgrace! I did file a formal complaint with NY State Board of Health.
June 13, 2014
I am a friend or relative of resident
My relative was here for rehabilitation after orthopedic surgery. Therapists at the center are fantastic however the nursing station is lacking organization. They fail to administer medicine on time and some nurses aides are straight out rude to the patients. Senior nursing staff would promise you to address and resolve your complains and yet nothing gets done or improved. Beware if you are planning to place your loved one in a fragile state here.
February 02, 2012
I visited this facility
My father was put in here for rehabilitation and he ended up getting to visit the place a few times. The staff was rather friendly and good natured, however the facilities looked like they were in need of some reconstruction. While there the staff managed to find a condition in my dad that many doctors (heads of their departments) managed to overlook countless times. It's thanks to these great men and women that my father is no longer there and is up and around. I just hope they get the funding that they need to make their jobs even easier.
December 07, 2011
I visited this facility
When I first stepped into such a wonderful and clean facility, I knew it was going to be a good trip. The wonderful entrance makes you feel very warm and welcome within their boundaries, making you feel secure about the way they treat their patients as well. The place continued to dazzle me as their state of the rehabilitation center and pristine inner quadrants seemed to be infallible. However, the facility has come much farther than simply aesthetic qualities. The staff is also extremely thoughtful and courteous. Many trained professionals and other workers showed confidence in dealing with patients and provided a helpful and loving environment. It proves that this facility is very top notch and has done extremely great things in regards to their business. I highly recommend this facility as it fulfills all possible requirements asked of it as well provides a safe and satisfying experience to be in.
About Friedwald Center For Rehab And Nursing L L C
---
Friedwald Center For Rehab And Nursing L L C is a nursing home in New City, NY that provides patients with skilled nursing care as well as private or shared accommodations. Contact Friedwald Center For Rehab And Nursing L L C for more details on housing, services, and rates.
Map
of Friedwald Center For Rehab And Nursing L L C
---
Request Info