Kindred Transitional Care and Rehabilitation - Greenbriar
55 Harris Road, Nashua, NH, 03062
Talk to a Family Advisor: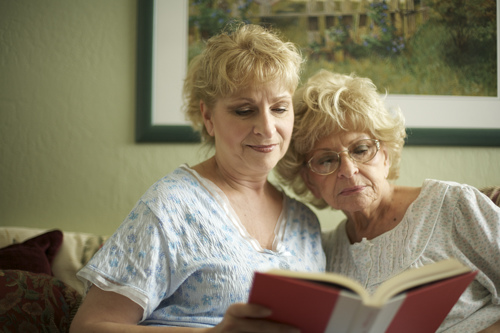 Reviews of Kindred Transitional Care and Rehabilitation - Greenbriar
---
myhonestopinion
June 18, 2015
I am a friend or relative of resident
The care at this facility has gone from bad to worse. I am in the healthcare profession and I know exactly what I am am talking about. Due to the continued, and significant decline in care and staffing patterns, I feel it necessary to look elsewhere for placement of my parent. Call lights and safety alarms mean nothing. And even when they are heard the aids do not respond, and at times, are UNABLE to respond because they are the only aid working on a unit and are busy trying to care for another resident. Generally speaking, the nurses and/or other staff do not help answer call lights or alarms...even to assure patient safety. I spend many nights concerned about my parent and praying to God they make it through another day safely. Talking to the Administrator and/or DON is a waste of time. They are fully aware of the situation and would rather have unsafe staffing ratios than bring in agency staff to fulfill their staffing needs. The aids and nurses are leaving left and right and they can not retain the staff they do manage to hire. The aids they are able to get are all too often, of poor quality, uncaring, insensitive and/or inexperienced. There are a few nurse and aids I trust and I feel do their best to provide quality care, but they are frustrated, overwhelmed and are too few in numbers. I fear it won't be long before they quit as well. It's a very sad state of affairs at this facility.
---
CoRo
May 03, 2015
I am a friend or relative of resident
I won't speak to the entire staff because some nurses, aides, and especially the activities workers were truly fantastic but we had very unpleasant experience with Greenbriar. A relative of mine was there for a while to rehab but my family found much of the nursing staff to be inexperienced with the needs of elderly patients and at times completely inattentive. If you are calling for assistance to use the restroom 45 minutes is not an acceptable time to wait. I witnessed several hygenic issues with regard to the way medicine was administered and the living space was cleaned. It reached the point where we were uncomfortable leaving my relative without family there for any amount of time. We understand the nursing profession is difficult and stressful at times but the management needs to find a way to have their employees better equipped to handle the needs of their patients.
---
jackiesullivan
March 25, 2015
I am a friend or relative of resident
Don't send your loved ones here. The Nursing to patient ratios are so low its dangerous. Nurses are leaving left and right and administration does not care about it in the least. Greenbrier was once an excellent facility however the newest directors are taking this place to a whole new low. The facility looks pretty but that's about it. Go somewhere else!
---
Caring105934150
February 11, 2015
I visited this facility
I looked at Greenbriar (Kindred Transitional Care and Rehabilitation), and everything looked good, but it was not going to accommodate the things that we needed. However, they had a rehab for the people who were off from surgery as it is a nursing home. They answered all my questions.
---
Joseph34
January 08, 2015
I visited this facility
Kindred Greenbriar was nice. It was well staffed. The first place I looked at I liked a little better, but this was a very cool second. They had it down to a very fine system. They were very efficient, yet you felt very comfortable when you walked in. The customer service was awesome. It was very well maintained. It was immaculate.
---
Leonard patrick
December 14, 2014
I am a friend or relative of resident
This place is a ripoff. They billed medicare to the max,and after they lost my moms dentures refused to pay for them,refused to pay for one half the fee for new ones.
---
Deeply Grateful
July 09, 2014
I am/was a resident of this facility
I recently had occasion to spend 4 wks at Kindred Transitional Care & Rehab -Greenbriar (KTCR-Grn). When I arrived, I had a violent case of intestinal issues and a very infected Venus Statis Ulcer on my right calf which I'd let go for over a year. The very qualified, experienced & kind doctors, nurses & aides on all 3 shifts provided me with excellent care. In fact, the wound care I received for the ulcer was so thorough, the plastic surgeon felt no skin graft would be necessary. Also, I had tied myself to an electric motorized power chair for over 2 yrs and could barely stand up on my own. Today, I can stand to do my dishes, vacuum and cook with only the use of manual walker for some support. As I continue on my road to independence from the "chair", I owe so much to the physical & occupational therapists at KTCRGrn who worked so dedicatedly with and for me. And during what could seem like hours of empty time in my room, the Activities ladies would show up with their smiles and invitations to join a group for Bingo or a musical performance in the Main Lobby. They would pick me up in my room for the activity and deliver me back, too.
I never felt alone. I KNEW always that help of any kind at any time of the day or night was a close as my "call button". I don't want to omit mentioning the laundry staff who brought up my clean clothes with a cheerful greeting.
If my parents were still alive, I wouldn't hesitate to place them in the care of these exceptional professionals at KTC&R-Grn.
---
linda48
April 18, 2013
I am a friend or relative of a resident
My husband's got dementia and is staying at the Kindred Transitional Care and Rehabilitation because it is the closest to where we live. The food is very good. They have entertainment coming in throughout the week, movies, Bingo and Blitz. The staff is very nice.
---
Friendofdementiapatient
June 23, 2012
I am a friend or relative of a resident
The nursing staff in this facility is second to none. They take very good care of the patients. Checking a patient out for an afternoon, lunch or a day is very simple provided you provide the staff with the necessary information such as destination, time of return, etc. The nursing staff is willing to answer any question that is asked by visitors (while protecting the patients' privacy) and treat each patient with utmost respect.From the patient point of view, we have been told several times that he is extremely well cared for. The staff members keep the patients active and involve them in games. This is above and beyond what many facilities that offer care for patients with dementia offer.Overall, this facility offers plenty of activities for patients, liberal visitation policies and they take excellent care of patients. Having been there to visit both in the rehabilitation area and the long term area, I rate their service as extraordinary.
---
maxton24
June 13, 2012
I am a friend or relative of a resident
The facility is home based. Very clean and comfortable atmosphere. The staff is one of the best. They are right there lending a helping hand if they are needed.The facility is in a very good location and is near by. We do not have to travel far for the facility. The staff and very friendly the minute you walk through the door there is always someone there to great you. They come in and check to make sure the patient is comfortable.
---
From Kindred Transitional Care and Rehabilitation - Greenbriar
---
Kindred Nursing and Rehabilitation Centers offer long-term care and short-term rehabilitation to patients and residents, bridging the gap between hospital and home.
Features of Kindred Transitional Care and Rehabilitation - Greenbriar
---
Medicare
Medicare Provider Number

305005
Location of Kindred Transitional Care and Rehabilitation - Greenbriar
---
Request Info
Get full access to reviews, cost information, and amenities