Laurels of Willow Creek,the
11611 ROBIOUS ROAD, Midlothian, VA, 23113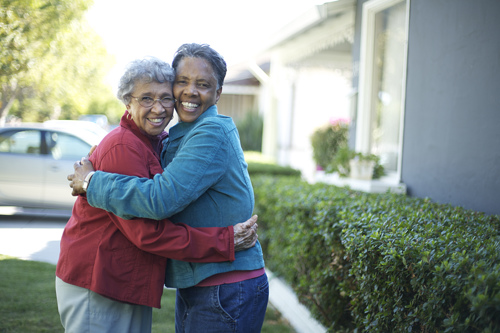 Reviews
of Laurels of Willow Creek,the
---
---
August 04, 2017
I am a friend or relative of a current/past resident
One of the RNs here is really rude and condescending. The CNAs, therapists, and nurse practitioner have all been great.
May 10, 2017
I am a friend or relative of a current/past resident
Deplorable discharge experience! None of the medical equipment promised to be delivered to the home had arrived or even been ordered through the company in time for it to be delivered in time. After multiple calls to Laurels, the medical supply company, and insurance and days of waiting for a bed, we are still paying for a rental bed out of pocket, As of 6 days after discharge, she still does not have a bed or the other medical equipment promised that the insurance company has already approved. While at the Laurels, the staff did not want to use the techniques she was taught by her physical therapist that she was supposed to be practicing to improve her strength and work towards her goals for insurance funding to continue. Instead they would wait on "strong" staff member to pick her up and put her in her chair. Therefore, she did not make the progress she needed to make while there. Also, she was told a couple of times that they didn't have enough staff to keep coming and help her use the bed pan, so they put depends on her instead. There was another patient there who had dementia and would wander around and at times wander into her room and try to hold her hand and one time she got scared because he was trying to make his way around her bed and she buzzed for help and no one came. She also yelled out and no one came. Her therapist finally showed up and got someone to assist the other patient.
March 31, 2017
I am a friend or relative of a current/past resident
My father is 85. Before he broke his hip, he was lucid, active, and independent. For whatever medical reason, after surgery he dropped into complete dementia and confusion. I do not believe the staff or doctors at The Laurels of Willow Creek made any attempt to help him or even treat him with concern. Physical Therapy was a joke. His orthopedist said he was healed and should receive more vigorous support and therapy; they ignored this recommendation completely. One month later, my father still can not even stand by himself. Furthermore, I have been treated with complete apathy several times by the nursing staff; left on hold until I have abandoned calls, requests ignored, and have even felt offended by several staff members. Oh yeah, they "lost" his dentures, too. Do not leave your loved ones here.
February 19, 2017
I am a friend or relative of a current/past resident
I'm a caregiver who takes care of a lady with Alzheimer's, she fell, broke her hip, hospitalized, then came here for rehab. First off, NO handicap doors so I saw people almost falling out their chairs & struggling to push their loved ones out and even struggling to push themselves out. The halls reek of urine & feces. I even saw a patient in her room with throw up all over her & no one came to help. They take FOREVER to come to your room when the call bell is pushed. The patio has all dead flowers. Now let's talk about nurses here... ABSOLUTELY RUDE!!!!!! I'm her caregiver so I know when she needs to have her medication so if it's hit the 6 hour mark, I remind the nurses because if I didn't... they'd come 2 or 3 hours late. When giving my lady her meds, and my lady kept asking questions because she has Alzheimer's & she's confused, the nurse was just like "I'm not dealing with this today just take the pills oh my god" then it was 4 hours late already for her to have her bandage changed & so I reminded the nurse & she said "WHAT DO YOU NEED NOW". I was furious! also the CNA asked ME how do we transfer someone with a broken foot... I was like you're the CNA not me!!! Also the nurse asked the CNA on how to transfer since "she don't do much of that". This place is a joke!!!!!!!!!!!!!
December 13, 2016
I am a friend or relative of a current/past resident
She is in The Laurels at Willow Creek. She has 24 hour care and probably has physical therapy 2 to 3 hours a day. Some of the other residents are more mobile than she is, and some of them have other kinds of problems than mobility. When she first went there, her roommate had mobility problems but got much better. Some of the staff is adept at rehab, and some of them in other kinds of care. My overall experience with them is good. She has a bright and cheerful room that's a little larger than the typical hospital 2-patient facility.
October 28, 2015
I am a friend or relative of resident
My dad was placed in this rehab center. Horrible experience. I would not send my worse enemy to this place. They forget your medications and don't seem to care at all. My dad was ready to leave after one day.
February 03, 2015
I am a friend or relative of resident
My mother was sent here for a 3 week stay for PT. (She has Parkinson) She couldn't wait to get out. The place was quite nice when we walked in the front entrance but the individual rooms are dark, dismal and not once did I ever see someone come in and clean. The beds are like cots and we had to buy a foam topper to put on it for comfort. The hallways constantly smelled of urine and feces and if a patient rings the call bell it can take up to 30 minutes for a response or you may have to go find someone. The day she was leaving they brought her by wheelchair to the front entrance and staff people I had never seen before suddenly showed up, clapping and saying congratulations and taking pictures. (I am assuming for publicity). Really??
December 28, 2014
I am a friend or relative of a resident
They take good care of me, and I like the rehab here at The Laurels. The room is nice and clean, the food is very good, and the place is very secure.
November 27, 2013
I am a friend or relative of a resident
Dad was at The Laurels of Willow Creek and I wouldn't put my dog in there for a weekend. I have nothing good to say about them. When he went in there, he was still going to the bathroom and pretty much on the good side, but they told him to just lay there and wear a diaper. He lost all control of his legs because they did not get him up and moving. He had a huge bed sore on his back. It was so big that you could put your fist in it. They didn't do what should be done and he deteriorated.
November 20, 2013
I am a friend or relative of a resident
My dad was in rehab at The Laurels of Willow Creek. The hospital basically sent us to this facility because it was the most convenient to their home. The facility was very clean, which was important to me. The staff was very helpful and very nurturing. We were very pleased with them as well. They were pleasant and very skilled with what they're doing. They're very good with him. I would recommend them. The one thing we had with them though was that they didn't let him walk around and they let him basically stay in the wheelchair, so that he sort of lost his strength because of that. They could improve on that. Regarding food, I didn't try their food but we were there with my dad at dinner time and their meals seemed adequate.
See all reviews (10)
See fewer reviews
Features of Laurels of Willow Creek,the
---
Medicare (ratings last updated: 03/01/18)
Health:
Overall:
Quality:
Staff:
Medicare Provider Number: 495257
Ownership Type:

For Profit Corporation

Date Certified:

02/01/2018
About Laurels of Willow Creek,the
---
Laurels of Willow Creek,the is a nursing home in Midlothian, VA that provides patients with skilled nursing care as well as private or shared accommodations. Contact Laurels of Willow Creek,the for more details on housing, services, and rates.
Map
of Laurels of Willow Creek,the
---
Request Info