Parkside Villa
| Nursing Home
Claim 7040 HEPBURN ROAD, Middleburg Heights, OH, 44130
Caring.com Listing
Talk to a Family Advisor: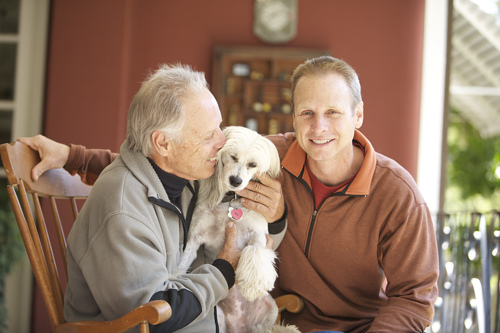 Reviews of Parkside Villa | Nursing Home
---
not happpy
February 14, 2017
I am a friend or relative of a current/past resident
My sister had the misfortune to be sent to Parkside Villa in Middleburg Heights for rehab. I have never seen such a poorly run and uncaring place. If you have a loved one who is need of care and understanding this is not the place to send him or her. She arrived for rehab. She had special needs. She waited sometimes an hour after using her nurse button for an aide to come and help. Well guess what no one can wait that long. I found her soiled several times. This is just unacceptable. She rang the nurse button, I rang the nurse button and had to actually find someone to help. I was told we are short handed. I was told the aide was on break. A person in need should not ever need to go through this type if treatment . This facility, in my book, should be closed. It is the most uncaring group of short handed people I ever saw. My sister ended up in the hospital after an aide accidently pulled a feeding tube out when moving her. They do not know what they are doing. The sad result for my sister was hospice and then death.
---
MJC123
February 05, 2017
I am a friend or relative of a current/past resident
My mother in law spent 28 Days at Parkside Villa. It was deplorable, substandard and unexcusable the way she was treated. She was not treated with dignity, being left for hours laying in her own urine with only a heet over her.. The heating system was broken, and time we were there we had to turn it off completely to stop the blarring heat. When my wife started to report , things like urine soaked clothing in the drawers and a plate of spinach for food , or unexplained bruises., the adminastrator cut short therapy and sent mom home. They even drugged her with Lexapro, without consent, she was not taking that drug, it was not on her list of drugs,
---
Momof3kiddos
January 22, 2017
I am a friend or relative of a current/past resident
My father in law was there in 2007, my mother in 2012, and my mother in law in 2016. Wonderful experience all 3 times. Wouldn't go anywhere else!
---
Factotum
October 20, 2016
I am a friend or relative of a current/past resident
Moved mom in to assisted living. Was fooled by administrator this was a perfect solution for her. Since first day there it has been a complete joke. First day was confusing to everyone. No communication. Nursing staff for the most part are rude and treat the caregiver/family and resident as if their concerns do not matter. Have only seen a few aides who seem to really move and react quickly when mom hits her call light. Takes in average about 20 minutes before a call light is answered and another 20 minutes to get what was asked for. Who can wait 40 minutes to use the bathroom. First day there mom was left on a bed pan for over an hour. Numerous times I'm there to find they have not changed her or even checked to see if her depends need changed. Nursing staff and aides are full of more excuses and if you push the care is worse. They seem to be short staffed since I moved her there and have had some aides tell me how crazy it is there with being constantly short staffed. Been telling everyone daily they are doing mom's laundry and every day they ask me if I am doing it. Not one nurse seems to know or care anything about her medical history and each new person is clueless to mom and her needs. Moving mom out asap and would not recommend this facility to anyone. Also they are clueless to dementia/Alzheimer's patients. Heaven help anyone there.
---
Annamarie700604
August 15, 2016
I am a friend or relative of a resident
Mom was at Parkside Villa for a week and a half for rehab just to get her keep going again. For me it was fine. She wasn't too happy with it. She doesn't like bars that are hard like a rock, which they have for their safety to help pull them up when they're laying down. She's a very picky eater, so it's hard for me to say good, bad, or indifferent. Overall, I thought it was fine. It was clean and the staff was very nice.
---
Ann112280150
August 22, 2015
I am a friend or relative of a resident
The residents we saw at Parkside Villa were playing bingo and were at meals. The people who were doing the activities seemed fine. They might be on walkers, but they were otherwise alert and active. However, we weren't happy with the care that was given. The care was not what you expected. My uncle's feet were swollen, which they didn't even know, and he was supposed to have 24-hour care. There was nobody doing follow-up. They didn't even realize until we came that his chart from his hospital admission wasn't even there. He is in a cervical collar, and when we asked how long does he have to wear that, nobody knew, and it wasn't written in the chart because he didn't have a chart. He has been there for two months, and they didn't even know that. He has more of a hospital style room, and there's one or two persons to the room. There were several TV areas. There were activities going on when we were there. The dining room was fine, but not as elaborate as some of the other ones. It had just a regular table. The food looked fine. The staff was very friendly, but we felt that they weren't aware of a lot of things. If we asked questions, we were not really satisfied at all.
---
Tuckersdad
April 08, 2015
I am a friend or relative of resident
Mom was there after stay at swgh. for fractured hip. At first ok then therapists got pushy and demanding her to get of bed by herself. They moved her to second floor. after 2 weeks . Short staffed constantly, call offs. In 5 weeks on second floor, I moved mom elsewhere because 1st shift nurse ran out of moms anxiety meds 3times in 5 weeks. Talked to manager and her answer was it happens get use to it. 6 weeks after I moved Mom found out manager was fired. every meal I had to be there to reheat Moms meals because most were cold.. Nurses and most aides worked there tails off.
---
Kathy Meadows
December 19, 2012
I am a friend or relative of resident
My mother had a great experience at Parkside Villa. She was there for rehab, and the staff did a wonderful job with her. Their therapists are the best, and it is a beautiful place.
---
Carolbrown
September 27, 2012
I am a friend or relative of a resident
My mother in law was in Park Side villa, nursing home was very clean and the staff were great. They took wonderful care of her. She had dementia. She passed away 2 years ago.
---
Petrd
May 19, 2012
I am a friend or relative of a resident
The place was a very comforting environment. My grandfather had his own room, with competent friendly nurses. He had to go to rehab and was making good progress with the rehab nurses there. I would rate the rehab nurses 5 stars, the regular nurses 4 stars, and the overall atmosphere 4 stars.
---
---
Parkside Villa is a nursing home in Middleburg Heights, OH that provides patients with skilled nursing care as well as private or shared accommodations. Contact Parkside Villa for more details on housing, services, and rates.
Features of Parkside Villa
---
Medicare
Medicare Provider Number

366229
Location of Parkside Villa
---
Request Info
Get full access to reviews, cost information, and amenities