Trinity Nursing & Rehab Center
9700 West 62nd Street, Merriam, KS, 66203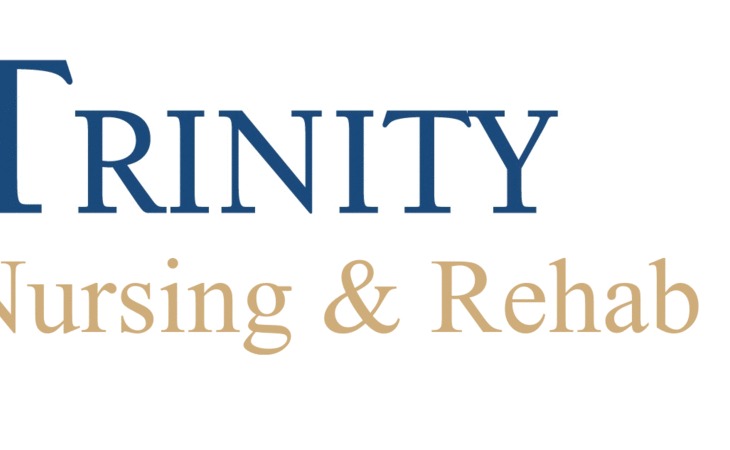 Reviews
of Trinity Nursing & Rehab Center
---
Overview of Ratings
---
August 08, 2017
I am a friend or relative of a current/past resident
This place to great care of my loved one while they were there for rehab. I would recommend to anyone!
May 18, 2017
I visited this facility
My mom was there they moved her to the hospice part she passed away 4/21,,, would of been nice to visit her but no phone call.. I do not recommend this place
April 18, 2016
I am a friend or relative of resident
My father has been living at Trinity for a few months now. He just loves it! The staff is amazing. They go out of their way to make you comfortable. Everyone is very friendly and happy. The property is very nice with trails outside and a out door entertaining area for families and residence.
December 24, 2014
I am a friend or relative of resident
My grandfather was transfer here from Shawnee Mission Hospital after 2 major surgeries in a week. The doctor called us personally at Shawnee Mission Medical Center (SMMC) to tell us essentially outstayed his welcome in less than 3 days after the second surgery. We (with the very helpful social services staff at SMMC) couldn't find a nursing home to admit him quickly, other than Trinity. My grandfather was transferred there around 5PM. Family arrived around 8PM to visit after work. The appearance of the building looks run down. The facility is stuck in the late 70s or early 80s with some flat screen TVs in the rooms. I was standing near the nursing staff desk right after arrival. The 3 staff looked occupied and did not noticed me despite standing directly in front of the desk less than 5 feet away. I was finally "helped" to his room after a while. My grandfather was identified as a fall risk, yet, there are no pressure sensors to alarm when he gets out of bed. Grandpa wanted to use the restroom, so I push the bedside button for help. Having waited for nearly 10 minutes, I decided to leave the room to find help. No more than 15 feet away from the room, there were 2 CNAs chatting and clearly ignoring the beeping sound from multiple rooms. I asked for some assistance, after about 10 minutes I was handed a bottle. Another 1/2 hour later, he was given a bedside commode. They simply brought it in and set it on the far corner from the bed. No one attempted even to help him. By this time, he had already wet the diaper. I asked for help and received none. I went ahead and helped myself to some wipes and diaper to change him. This was the routine everyday for the week of his stay when help is needed. He was dirty, diaper not changed and no one gave him a bath. When asked about how dirty he is, the staff flipped through a book and told us it's "scheduled" for tomorrow. Family members actually asked for some wet wipes and towels to do it ourselves. My observation is the same as other reviewers, the staff seemed lazy and didn't care much to help. My grandfather passed away during the night. We provided Trinity with the preferred funeral home. Having dealt with unresponsive staff, I went ahead and called the funeral home to make arrangements for picking his remains. When the funeral staff arrived, given the staff was sitting right in front of the room where my grandfather lied, no one went in or even offered to help move his body. I went ahead and stepped in to aid the movement of his remains. I do not recommend this location to anyone...
December 03, 2014
I am a friend or relative of resident
Hospitals, these days, kick you out even before you have gotten over something, and that was what happened with my Dad when he had pneumonia. The hospital recommended Dad be sent to Trinity for recovery. This place put Dad in a room with a man who was very sick with an extremely contagious illness. Yes, Trinity knew this man had Clostridium difficile or "C. diff" that causes lots of intestinal pain and explosive diarrhea. Trinity knew they were supposed to keep that man isolated, yet they put my poor father in there. Of course, Dad caught it and was just miserable. There are only two types of medicine that can treat it. One medicine is really cheap and rarely works. The other is very expensive, which is what Dad had to have before he could get over it. Of course, once you have C diff, it can recur over and over. What a nightmare. Evidently when you set foot in a nursing home door all your freedom of choice for your doctor is taken away from you. For better or worse, you must use the nursing home "house" doctor. The Trinity "doctor" was a joke. He didn't have an actual office where he could be contacted. He had a bunch of nursing homes under his so-called "care." This doctor didn't have set days or times that he would show up at Trinity to see the patients. The staff told us he would just "pop in" at all times of the day or night. Sometimes he might "pop in" at 8:30 PM at night. Other times he might show up at 11:00 AM. He had an answering service acting as a gate keeper if you tried to telephone him, but they wouldn't make appointments for him to speak with someone. And "pop in" was the operative word for him because he was in and out of Trinity like the speed of light. Good luck if you wanted to run this guy down to talk to him about your loved one. We attempted many times to get to talk with him. We were told the doctor would be at Trinity at a certain time. So we would then rearrange our schedules, and take time off from work to see this Trinity doctor. The employees at Trinity were asked to tell the doctor we would be there at that certain time, and date the doctor supposedly was coming--and they would tell us they would take care of it. But when we would arrive, we would be told the doctor had come early, and already left. Even though he had been at the nursing home less than an hour, he had supposedly checked over all the patients while he was there. Just how thorough are these medical exams?! We tried to make connections with this doctor many times and played out the above scenario over each time. No matter what shape the people were in (wheelchair bound, vision problems, handicapped) the "inmates" were not helped to the eating room. (I can't call it a dining room because the paint was faded, dust was so thick you could write in it and cobwebs hung from every space.) If you are there at meal time, you will see these poor people struggling to eat to their meals without a single Trinity worker lifting a finger to help them. If the poor souls made it to the room for food, they are greeted with warmed-up, pre-fab food in portions that make a regular Banquet TV dinner look enormous. My Dad was constantly hungry while he was there. Either my Mom or my family brought him something to eat every day, and he was always ravenous. After mealtimes, the patients are once again on their own. No matter what struggles they may have, Trinity employees don't help. This point was clearly brought home to us when we went to visit Dad one evening. We went to Dad's room and he wasn't there. When we asked the Trinity employees where Dad was, they didn't know. An hour and a half later, Dad was found. My Dad had begun losing his sight, so he needed help getting to places since he couldn't see. Of course, no Trinity employee would dare help a patient. When he left after supper, he got turned around and lost. With no one to help him, he thought he had found his room and went in. It turned out he had gone into the wrong room. Of course the personal had no idea where he was. We often wonder how many times he was "lost" when we weren't around. At this point, Dad was also in a wheelchair. He had become so weakened from the C diff, and being kept in bed so long, he could no longer walk. Trinity was supposed to give him physical therapy, but that too was a joke. My Dad was never able to walk on his own again after his stint at Trinity. I think this place is just awful. We wanted to take Dad out of there as soon as possible, but they wrapped us up in so much red tape that it felt like we were trying to break him out of jail. Trinity acted like they would get some sort of black mark if a patient left early--which was well deserved if that is true. So they were very unhelpful when trying to get an early release for my father. Eventually we were able to get him out. We were so happy to have him out of there, we felt like having a party. I don't know who is making all the money here. This place wasn't cheap, but the quality of care certainly was. Thousands of my parent's hard earned dollars were thrown away at this place, for this lackluster treatment. The employees who work there certainly aren't being paid much, and the caliber of their work is in line with the little they are paid. An independent, non-biased board is needed to inspect and rate nursing homes, and hold them accountable for their care--or lack of it. I would never recommend this place.
August 22, 2014
I am a friend or relative of resident
In my opinion this place is HORRIBLE My grandmother was recently transferred to this nursing home from KU medical Center. She is unable to move or speak. We left my grandfather with her so that we thought she would be taken care of until we could get the funds together to have her transported. When we arrived a couple days before transport my grandmother was in the worst condition - it is unimaginable and down right criminal. They were only bathing her twice a week, She was not being rotated, and they were not using a powder prescribed by the doctors to prevent bed sores so she developed horrible sores. My family member was crying because he said they would leave her in her dirty diapers for hours and if he asked them to do anything they would yell at him. She had crap under her nails, in her hair, she smelled so bad. My family member was going to brush her teeth and discovered her mouth was full of sputum and she was choking on it. We thankfully are getting my grandma out of this horrible place, i would like to see everyone who works here prosecuted, and if i could give them negative stars i would. Please Do Not let your family members stay here - it is a horrible place, with horrible standards and it breaks my heart that there are people who will still be here when we leave.
May 30, 2013
I am a friend or relative of resident
This place is not a 5 star facility. Many of the CNA's are lazy. Night nurses are slow to respond to call light. Very high turnover. Nurse are extremely lazy. Always looking for an aide to do the work, when they could do it themselves Leave feces on residents for skin breakdowns to occur & contract UTI's. Don't take anyone to this place if you genuinely love them. Residents spend the majority of the day sitting in a wheelchair, left to fend for themselves.
"When I found Caring.com and talked with an advisor, my stress just melted. I knew they would find a home for Mom."
- Robin Fritz
Trusted by Families
Founded in 2007, we've helped over 500,000 families find the perfect home for their loved one.
Completely Free
We partner with local care providers to keep our service completely free for you.
Up-to-Date Costs
Our Family Advisors have the latest pricing details for thousands of communities nationwide.
Save Time
We are here for you – whether you're just starting your search or need to find care fast.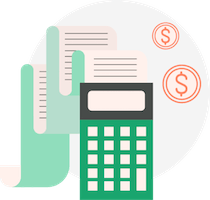 Save Money
Our knowledgeable Family Advisors will work within your budget and help you find financial assistance.
Save Stress
We'll help you find providers who can provide the level of care that your loved one needs.
Features of Trinity Nursing & Rehab Center
---
Medicare (ratings last updated: 06/16/17)
Health:
Overall:
Quality:
Staff:
Medicare Provider Number: 175123
Ownership Type:

Non Profit Corporation

Date Certified:

05/01/2017
About Trinity Nursing & Rehab Center
---
OUR MISSION Trinity Nursing & Rehab Center exists to take care of the long and short term health care needs of individuals under their physician's supervision. As a not-for-profit, church related organization, we aspire to reflect the healing ministry of Christ with a loving concern for the whole person, meeting the physical, emotional, mental and spiritual needs of all who reside or work with us. Through the dedication of fair and caring leadership and a compassionate staff, we look upon every task as a noble opportunity to serve, and every staff person as a valued team member. Whether your stay is short term or longer, We would like your stay with us to be as comfortable as possible. Trinity is unique in that our living areas are separate communities and allow for increased privacy, socialization and hospitable environments. Your Community is selected by your medical need, care plan and personal preference. Visiting hours are liberal and provide indoor and outdoor areas for private parties and visiting
Map
of Trinity Nursing & Rehab Center
---
Request Info
Trinity Nursing & Rehab Center

9700 West 62nd Street, Merriam, KS, 66203