Talk to a Family Advisor: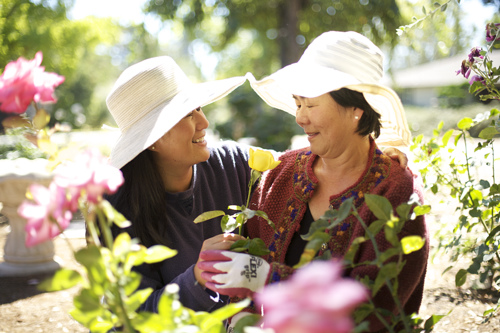 Top nearby Nursing Homes
Reviews of Care One at Evesham
---
Darrell C.
September 07, 2017
I am/was a resident of this facility
I've never been hospitalized or in a rehab in my life & being an ex-marine, I wasn't interested in staying at Care-One. After meeting & speaking Sophia M., my evening nurse, my outlook changed. There was something more to Sophia that just a nurse. Her compassion truly started the healing process. Tiffany, my morning nurse, was the icing on the cake! These individuals were a key to my outlook changing & truly enjoying my stay at Care-One. The Therapy department was great especially Robin, speech therapist. Since my diagnosis was brain related, she helped me learn to speak again & taught me how to achieve MY goals. I have now been re-educated on how to speak & comprehend much better & so much more! So many people mention what is wrong with a place & an experience, I'm here to say, "THEY GOT IT RIGHT!"
---
jmar
August 23, 2017
I am/was a resident of this facility
I think Care One is an excellent facility to bring a loved one! The Administrative team was efficient and knowledgeable. The nurses are efficient and caring! The Physical Therapy team is the finest in the Tristate Area!
---
Dan V.
August 08, 2017
I am a friend or relative of a current/past resident
Best staff ever! From PT/OT, Nursing, Recreation & all the support staff. It's all about the patients & families!
---
jewelrocks
March 03, 2017
I am/was a resident of this facility
My first impression of the facility was how warm it was when walking through the lobby. There were about 5 people there talking & they all turned to say hello. Next came my room. Was it like home, no but it was darn close. The room was cleaned daily by the most wonderful lady. She talked to me and lifted my spirits. By the way, this is something that I found throughout my stay at Careone. Every employee took the time out to not only ask how I was doing but also encourage me to keep going. I can break it down like this. Nursing staff was the BEST I've ever had anywhere. The therapist was "hard" but so very challenging. You wanted to hug them when you were done."The social services guy was Ricky. The only way I could describe him is by saying he reminds me of the social director of The Love Boat. And last but not least was the food. it may not be 4 stars but very close to it. So my final thought is this. Compared to other rehabs that are at best depressing, Care One made me feel wanted & cared for.
---
Deb McAneney
December 02, 2016
I am a friend or relative of a current/past resident
Thank you for the professional love and care to help and heal. God bless. A clean, bright, home like environment.
---
Bob D November
November 17, 2016
I am/was a resident of this facility
CareOne is a rehabilitation facility that has a professional approach to treating and healing patients. The nursing staff is highly competent in addressing the problems associated with chronic and acute diseases, which leave people disabled. CareOne has an excellent team of professionals that meet the needs of these patients, including physical, occupational, and speech therapies. I have met many positive residents here from global countries. I am extremely pleased with my rehabilitation and I am thankful for being able to share my feelings with Toya, the administrator, Jennifer, the director of nursing, and Ricky of social services. God bless the staff at CareOne.
---
Jen L November
November 17, 2016
I am/was a resident of this facility
Let me just say this is my first time being in a rehabilitation facility. Hats off to the nurses and aides at CareOne. Sophia and Tyesha, my nurses, have been wonderful. When I need something, they are quick to respond. My aides, Marichriss and Michelle, are great. They are always checking on me, even when I don't use the call bell. Due to my medical history, the food has been a challenge but I love the Bistro at night. I enjoy my privacy and everyone seems to respect that. I would like to see more staff on the weekend but the overall facility itself is awesome. Lastly and certainly not least is Jim from physical therapy and Ricky from social services. They are great! If I ever need rehabilitation again, I will definitely come back to CareOne.
---
Art D
November 15, 2016
I am/was a resident of this facility
While installing an antenna, I slipped off a ladder and broke my ankle. After two surgeries, I was told I would need extensive physical rehabilitation. While recovering at the hospital, I was given choices as to which rehabilitation center I could go to. I met with a CareOne staff member at the hospital and after talking with her, I chose CareOne at Evesham in Marlton, NJ. I'm very pleased with the service that I have received from all of the staff. Every question I asked was answered promptly. The therapy that I received was spot on. I will be kicking a football and running in no time. Thanks to the staff at CareOne at Evesham. You all rock! 5 stars! I will be recommending this facility to those in need of physical rehabilitation. They treat you like family!
---
Sabina; November 2016
November 07, 2016
I am/was a resident of this facility
Care One is like a home to me. It seems every couple of years I need to escape to my resort at Care One. No one wants to go for rehabilitation! However; when you're faced with the need for Physical and/or Occupational Therapy, Care One is the place that I would recommend. Meghan is the receptionist and it is certainly a pleasure to see her smiling face. It's amazing how so many people in one building could all be so nice. They are all so professional but yet they warm your heart. The Kitchen Staff, especially Sam, is so respectful and considerate. They try to give you exactly what you want! When we go to Dialysis, our box lunch is ready and waiting to go. Toya, the Administrator, expects the best from her workers and when they come to work, they are ready to give their best. I can't say enough about Care One! Sabina; November 2016
---
hurtanddisgusted
July 19, 2016
I am a friend or relative of resident
This place is horrible!!! My mother-in-law was sent here from Good Shepherd in Philadelphia following a stroke. When she arrived she was talking, eating, combing her hair, brushing her teeth, showering, using the commode, and learning to stand again. She was ok on the subacute rehab side, nothing to rave about. Then for some reason they moved her to the long-term care side and it went downhill from there. She was left in a bed for long periods of time without anyone tending to her personal or medical needs. She was discharged from physical therapy stating she was not participating but after seeing the antidepressant regimen they placed her on, you were lucky she was able to keep her eyes open. After 3 months of pure torture she was released. They wanted to extend her stay but we refused. She is now home and unable to talk, move around, or sit up. The social worker and nurse supervisor were horrible, they did not follow-up and will not provide you enough information to make an informed decision. On the date of her discharge, they provided a stack of scripts for medications that are difficult to come by without any further information. I found out from the VNA nurse that she was diagnosed with dementia in 3 months NO ONE ever mentioned anything about her having dementia. The place is grossly understaffed. The patients are corralled in the dayroom with one or two aids. Poor Justin was left to tend to all of the patients on his own while the nursing staff attempted to look busy at the desk or medication cart. Upon arrival they never inventoried the items she came with, within two weeks she was missing things and no one knew anything. When she came home, she had one shoe and the arm brace that was made specifically for her arm at Good Shepherd is also missing. Please NEVER put your loved one in this place!! Hindsight is 20/20 and we would have never agreed to send her here if we knew half of this.
---
carrying for loved one
October 20, 2014
I am a friend or relative of resident
Well to start with I thought this was a good place for physical therapy but, I am wrongStarted out good then suddenly stopped. The doctor is not or to me seems like he's not to concerned with getting things done so I can get my dad home. Seems like to me they want to keep him to keep collecting insurance money. Then on to staff nobody there is very helpful the called bells got off and the patients wait ,they come in to shut the light off and say they will be right back and they come back hours later if at all. Would not recommend this place unless u are able to get up and move yourself.
---
michelle720072
October 05, 2014
I am a friend or relative of resident
Do NOT send your loved ones here! My father was admitted on a Thursday night - they were redoing floors so he had to sit in waiting room until 8:30 at night. Then when room was done, they put him in there where the smell of the glue was so overbearing it made you sick! It wasn't until the next night that they moved him in to a different room. Nurses were rude and unattentive, they acted like they were being burdened when you called them! They even went as far as to tell my dad "you may have been babied at the hospital, but you will NOT be babied here!" No one was ever around when you needed them, if you had questions, they quickly walked away and said they were busy....we never got answers for anything that we asked. My father was put here to have rehab.....3 days later, still no rehab has been done and he's not even on the schedule!! He just got sent back to the hospital for breathing issues, and I for one am glad he is out of that place! I will not recommend this place to anyone!!
---
Jim84003450
May 29, 2014
I am a friend or relative of a resident
My mom was over at CareOne at Evesham when she fell a couple of years ago. She was there for about three weeks. In terms of cleanliness, they're average. However, I think their service was very poor, actually. The reason my mom went in there was to get therapy, and it was kind of ridiculous when you looked at the total time spent there. She only went to therapy once a day for about an hour. We also had some difficulties when she was there. On one occasion, without giving us any prior notice, they moved her to the hallway, sitting outside with about 20 other patients. We were wondering why this was going on, and the excuse from the head nurse at that time was that they were moving two patients who had similar types of ailments. That's not a reason for me. As it turned out, they were moving her into a room without air conditioning and without the proper bed. We had a whole lot of issues there. I would not recommend with this facility. I was not pleased with this place.
---
mummycat56
April 10, 2014
I am a friend or relative of resident
my friend is currently in rehab at care one....she has been ignored, and generally treated like she was a bother to them, they do not wear gloves when changing bottles for pic lines, will not answer nurses button when called, my friend has had to change her own sheets and empty trash and commode by herself, they do not give her meds on time or take blood work on time.....most of the time she has to wait hours to get her meds and one time she waited eight hours for water even though she constantly asked them for some...I would even send my dog to this place I gave them a one star rating only because I had to rate them...I think that they deserve no stars at all
---
jerseygirl7
March 24, 2014
I am a friend or relative of resident
This facility deservers zero stars, and should be force to give some back. My Mom was a patient for one night, which was the worst night of her life. She fell out of bed twice, and had to wake up her roomate as the staff didn't respond to her call bell for over 45 minutes. The aid "dropped" the call bell on her head, then made her wait for another 20 minutes to get the nurse, who then yelled at her for trying to sit up. At 11 pm there was "no orders" for her nightime medication, but at 5 am there was an order and they forced her to take her nightime medication during the day. I tried to have her transferred to another facility but they wouldn't release her and threatened to have Medicare cut off all payments, past and future if I removed her. Fortunately, she had a heart attack which the doctors attributed to giving her the medication at the wrong time and she was admitted to the hospital, and the hospital released her to go home, rather than to return to CareOne. The administrative staff is very nice, but once they leave, the patients are at the mercy of the nursing staff. Its so depressing to walk in at night and see a line a patients in wheelchairs by the nurses desks, with hallow eye, just waiting for death to come. And this was in rehab, not the nursing home section. Whatever you do, find another place for your loved ones.
---
Brown1
July 24, 2012
I visited this facility
My biggest qualm with the facility was that the staff was not quick to respond to resident's calls. If my grandmother needed to get up to go to the bathroom and pressed a call button, the time passed between the button pressing and the responding nurse entering the room was way too long. I would have to stand out in the hallway to flag someone down. The employees were attentive during therapy sessions, and wanted to see their resident's get better. Food was very mediocre, and showers were sometimes not until late at night, which was upsetting to some of the resident's I talked to, especially after they were tired from their therapy during the day. Overall, the facility is okay. I never had a problem going to visit my grandmother, the front desk people were friendly. There was also bingo nights, ice cream nights, movie nights, and church days for the residents.
---
PhillyDom
October 14, 2011
I am/was a resident of this facility
CareOne is severely understaffed. On more than one occasion I waited an hour for a response to my call button. At nights and on weekends, the facility would have four nursing aides to handle 60 to 70 residents. The facility laid off the overnight shift in the laundry, with the result that there was not always enough clean towels and linens to go around in the morning.Would-be residents should be aware that CareOne bills separately for the room television ($6/day) or telephone ($4/day), a s well as twice-weekly personal laundry service ($4/day). The twist is that the daily fees accrue from your first use, and continue to the end of your stay. For example, if you use the phone on the first day and never again, you will be billed $4 for each day of your stay.The food was was on a par with institutional food. Residents had several choices for lunch and dinner; however, breakfast was determined by the kitchen, with little input from the residents. Oddly, the facility considered lunch the main meal of the day, with dinner a lighter meal (sometimes not much more than a snack).The medical staff was for the most part competent. Residents rarely saw an MD, though, usually a nurse-practitioner handled residents in need of medical attention.The director of therapy stands out (her first name is Kate). She was very helpful, even on concerns that were not necessarily her department. For instance, when I asked her about computer access, she persuaded the facility to purchase a laptop for patient use.On my way home, the ambulance team transporting me home told me that CareOne was the best facility in the area. Considering my experience there, that's a frightening thought. I can not recommend CareOne unless there was no alternative
---
pierre4192008
September 16, 2011
I am a friend or relative of a resident
This facility is located in a beautiful area with lots of trees and landscaped grounds. Upon entering this facility you are greeted by a Receptionist who will direct you the correct area. The rooms are appointed nicely with furniture . The telephone was given to residents in each room. The food was described by my loved one as "fair". The staff seemed to cater to all residents needs in a timely maner. They did have a huge Dining Area that the family of the resident could join them for dinner for a nominal fee per meal. You could walk the grounds both in and out with your loved one. The grounds had outside tables w/umbrella's. It seemed to be a well managed Nursing and Rehab facility. It seemed to be a larger populated facility; but, the staff seemed to be proportionate to the residents providing excellent care. Overall, this facility, in my opinion was great.
---
About Care One at Evesham
---
Care One at Evesham is a nursing home in Marlton, NJ that provides patients with skilled nursing care as well as private or shared accommodations. Contact Care One at Evesham for more details on housing, services, and rates.
Location of Care One at Evesham
---
Request Info
Get full access to reviews, cost information, and amenities