Valley View Health And Rehabilitation, Llc
| Madison, AL
Talk to a Family Advisor: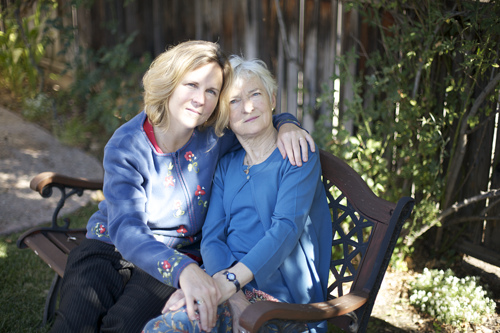 Reviews of Valley View Health And Rehabilitation, Llc | Madison, AL
---
Susan
July 17, 2017
I am a friend or relative of a current/past resident
The staff at Valley View is doing an excellent job getting my mother-in-law up and walking around. The therapy is working very well, including the speech therapy. The rooms are nice and the staff is very pleasant. My mother-in-law said that the food is very good. Overall, I'm pleased with it.
---
Susan614836
April 05, 2017
I visited this facility
Valley View Health and Rehabilitation was acceptable but older. The administrator was very helpful. They could probably update the décor and appearance.
---
2Cool4School
March 08, 2017
I visited this facility
These people work long hours, and slave for families that are not their own. Give some credit where its due. Hands down, beautiful establishment, and the care is far from rare! If you need a good rehab this is the place!
---
The Son-in-law
February 12, 2017
Other
My mother-in-law, who has had early stages of dementia for a couple of years, suffered a fractured pelvis from a fall. She went for rehab, and our family visited daily and communicated closely with nursing, including in writing. However, they let her lose 20 pounds in a month and develop a bedsore. The resulting pain torpedoed her progress. Only when we spoke of "legal action" did they immediately give the care and attention that they should've been giving all along, which would have prevented the problem. We took her home with family, with two agencies attending to her. (We're blessed in that respect.) We have stabilized her weight. Four months later, we are still battling to heal the bedsore, which is healing slowly, but her future is uncertain.
---
Arlene McCormick
October 19, 2016
I am a friend or relative of a current/past resident
Please do not ever send anyone to their rehab facility! A PT person dropped my mom and did not report it. She also got level 3 bedsores because they did not take care of her. PLEASE DO NOT SEND ANYONE YOU LOVE TO THEM.
---
David604135
July 29, 2016
I am a friend or relative of a resident
Valley View was good and clean. The rooms were small but nice. My father didn't complain about the food, so I guess it was pretty good. The staff was nice.
---
CASANOVA
May 11, 2016
I am a friend or relative of resident
THIS IS THE SECOND TIME I'VE HAD MY MOTHER AT VALLEY VIEW FOR A HIP REPLACEMENT. THE CNAS ARE SO SWEET AND GENTLE WITH HER. THE NURSES ARE QUICK TO RESPOND TO HER COMPLAINTS OF PAIN. THE THERAPY STAFF IS KNOWLEDGABLE AND VERY PATIENT. I WILL CONITNUE TO USE VALLEY VIEW TO CARE FOR MY FAMILIES NEEDS IN THE FUTURE. GOOD TRANSITION TO HOME WHEN THERAPY COMPLETED.
---
Thetruthwillsetyoufree
November 06, 2015
I am a friend or relative of resident
This is hands down the worst nursing home/rehab I have ever stepped foot in. The food is absolutely horrible as are the portions, and they are extremely short staffed. The CNAs and nurses on the newer rehab wings have so much on their plates, that I'm surprised they show up every day. The nurse has 25-30 patients by herself on the 2nd shift and upper management doesn't care. The poor CNAs need more help and never receive it. I have seen the "DON" walk right past call lights and then scream for the aides to get them. It's absolutely ridiculous. I love all of the nurses and techs. But the upper management is terrible!! I wouldn't trust them to supervise a McDonald's!
---
Slusher
September 15, 2015
I am a friend or relative of resident
I wouldn't put my dog in this facility. There aren't enough LPN's per patient. The LPN's have 35 patients at one time to care for. We had to fight with them get to change my mother's dressings from a knee replacement. They wouldn't come in to assist her to the restroom. They changed her dressings without gloves. They allowed her to lie in pain with no painkillers for 24 hours. They informed me they never got her pain killers from the pharmacy. This is deplorable! No one should be treated like this. For a rehabilitation facility, they have no therapy on the weekends.
---
jan2015
February 03, 2015
I am a friend or relative of resident
If you have a loved one that is dependent on the staff and cannot help themselves, run!! My dad was there for 12 hours and we had to have him transferred back to ER. Blood sugar was 4 with a breakfast tray laid across his chest. He was very agitated, oxygen saturation was 78%, having difficulty breathing. No one took action until I showed up and demanded help for his obvious distress. I would not recommend this facility.
---
anon1017
January 23, 2015
I am a friend or relative of resident
Mother came in with diabetes and was served a diet that was high in carbs and sugars, even after having spoke with the nutritionist the poor diet continued and my mother was sent to the icu with blood sugar levels that were reading above 700. If the staff cared enough to really be testing her numbers and monitoring her diet this could have easily been avoided.
---
Anonymous1745
January 16, 2015
I am a friend or relative of resident
Unsafe for diabetics. The patient was repeatedly given entire plates of food that were not a part of a proper diabetic diet. On top of this, the patient was made to use diapers despite being continent, which resulted in a UTI. After failing a dozen times to gst a blood pressure, the tech made a number up to placate us. Patient ended up back in the icu. When we arrived at the icu we found that the BP was nowhere near the number given just a couple hours prior (at Valley view). Based on these things, I would not recommend this facility. That being said, the physical therapists were great.
---
BUN
December 10, 2014
I am a friend or relative of resident
My family member has been in this facility quite a long time now and the care really depends on who is on staff any particular day. The "head" staff are always friendly and have good goals for the place and often they are met; unfortunately some of the staff appears to be angry just being there. This is in the minority for sure. I think the convenience of the location is good for most anyone needing this type service.
---
pbilster101
December 01, 2014
I am/was a resident of this facility
I was a patient in 2014 following an accident that required theropy. I would start out by saying that the facility is very clean and well kept. The rooms are small, functional. The physical therapist an occupational therapist are for the most part very good with the exception of one that I had that was extremely poor, however I have not seen her again. The food at the facility is absolutely the worst I have had. I have a mother who lives in an assisted living facility and I thought that food was poor. but this food here is absolutely rock bottom. To me it shows an extreme lack of pride to continue to serve this food. in the complete time as a resident I never did see a kitchen.that should have been a headsup.when staying here the cost is five hundred percent of an assisted living facility where food quality is usually much higher. one thing I think I can safely say as that there is no such thing as a freshly prepared meal in this place. Every time I thought the food had hit rock bottom they would surprise me by serving another meal. As far as nursing staff I would have to say that they are mediocre at best. I think that is understandable as you were not going to draw top quality nurses at the wages they have probably pay. it is not to say they are not competent. most of them genuinely seem to care about the patient.
---
dotsmith
July 07, 2014
I am/was a resident of this facility
I had a total knee replacement and discharged to this facility for what was going to be a 21 day stay. I left after 4 nights due to 2 VERY SPECIFIC incidents. One being the nurse REFUSED to wear gloves when changing my dressing and 2 I had to wait often times in the excess of 1.5 hours for pain medication. We decided it would be quicker for my daughter to make the one hour drive and give me my pain medicine than to wait on the nurse.The physical therapy was wonderful and that is it. If you are considering placing your loved one here I would not advise it especially if they have an altered mental status and cannot fend for themselves as I could.
---
Caring66370050
December 13, 2013
I am/was a resident of this facility
In May of last year, I had a month's stay at Valley View. I was not real happy there. Their physical therapy was great and it was clean. The food was not so good but it wasn't because they weren't good cooks, it was because they were trying to put me on a gluten-free diet, not too much meat. The problem I had there was that they had not separated yet their patients who had Alzheimer's or who were wanderers, all kinds of dementia. It was just the way that the residents were situated as far as their placement.
---
Lynner121
December 12, 2012
I am a friend or relative of a resident
My mother, who suffered from stroke related dementia and was totally bedridden, lived in this wonderful facility from December 2010 through the end of September, 2012, when she passed away. She received excellent care at Valley View, both medically, and emotionally. The staff is very well trained, and always went the extra mile to make sure my mom's needs were met quickly and thoroughly. Mom considered all of her nurses, therapists, and aides to be friends, and that meant so much to me. I was traveling out of state on a regular basis, and could not be by her side as much as I would have liked, but I felt like she was in very good hands at Valley View. It was always clean, never smelled like a nursing home, and there were usually many activities for the residents to take part in, as well as entertainment by outside groups coming in frequently. The administrative staff was always very prompt to respond to questions and to help with filing insurance/medicare, etc. I highly recommend Valley View!
---
Caring804
September 08, 2012
I am a friend or relative of a resident
Mom's been in Valley View since June. So far we're pleased. Her dementia is beginning to get more involved, so as much as she knows where she is, she seems to be happy.
---
lucky_stars
November 17, 2011
I am a friend or relative of a resident
My uncle was recently admitted into Valley View Health and Rehabilitation in Madison, Alabama due to his failing health. My aunt couldn't care for him on her own anymore and so this facility was recommended by friends of hers. The facility itself is quite large and I worried that my uncle would feel overwhelmed being with so many other residents and such large spaces. I also worried that with so many residents, what if their just weren't enough staff present to handle the number of people living there? His wife and my aunt was thrilled about the place and had heard many great things about the home from several people who once had loved ones there. I was a bit skeptical, but then again, I hate leaving family in an unfamiliar place with unfamiliar people. My first visit changed my mind immediately. The staff was abundant to the number of residents and extremely friendly and always willing to keep us family members informed of my uncle's progress. The place was very clean and well kept up by the staff. My uncle, who was not a people person at home, had managed to acquire new friends which I saw firsthand when I was led to him by a nurse, finding him laughing with another man his age about stories of the past.Upon speaking with my uncle about his feelings on the facility, he mentioned that he liked it better than he thought he would have. He relayed to me that he was impressed about these strangers caring for an old man they didn't know and taking care to see how he was doing. The only complaint he had was the amount of checking on him they did, which I found comforting. He enjoyed the activities that anyone could participate in if they wanted to, especially Bingo and playing checkers with his neighbor in the next room. Overall, even a skeptic like me found this place to be an excellent alternative for family who need extra help taking care of their loved ones. The staff I spoke with seemed really nice and trustworthy and I noticed the residents are served a variety of different food varying from day to day, never the same thing everyday. My only negative opinion about this place is that it's too close to my liking on a very busy road next to the highway and the outside facilities involve sitting and walking in the back of the building. Despite the lack of outside amenities, the facility itself gets my vote for being dependable and caring.
---
About Valley View Health And Rehabilitation, Llc
---
Valley View Health And Rehabilitation, Llc is a nursing home in Madison, AL that provides patients with skilled nursing care as well as private or shared accommodations. Contact Valley View Health And Rehabilitation, Llc for more details on housing, services, and rates.
Location of Valley View Health And Rehabilitation, Llc
---
Top Cities for Assisted Living
---
Request Info
Get full access to reviews, cost information, and amenities