Lynbrook Restorative Therapy & Nursing
243 Atlantic Avenue, Lynbrook, NY, 11563
Talk to a Family Advisor: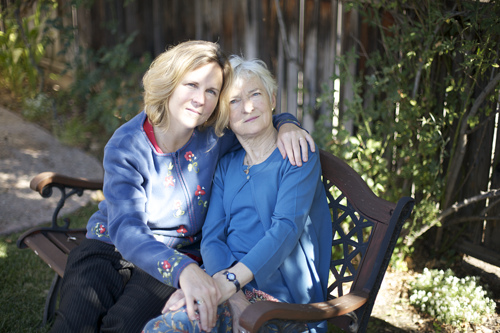 Top nearby Nursing Homes
Reviews of Lynbrook Restorative Therapy & Nursing
---
JaneD92
July 28, 2017
I visited this facility
A nice quaint rehab facility in Lynbrook. My grandmother was here for a while until we moved. We wanted her to be closer. But no complaints, the staff is very friendly and cooperative to her needs.
---
cjean3
July 27, 2017
I am a friend or relative of a current/past resident
My grandfather came in for rehab on his week and was greeted with such care by Nesly, the Director of Admissions. She was so genuine and made him feel comfortable with the process, She made sure to ensure us that he was in the right hands and would be taken care of. The nurses he dealt with were very personable and welcoming and I would recommend this establishment to all.
---
mrsjgh
July 03, 2017
I am a friend or relative of a current/past resident
If you love and value your family, stay away. Nurses are rough with non verbal patients and ignore the patients who ask for help. Website states it's like staying in a motel, that's a lie. Every sheet and blanket has huge holes and tears. The food is terrible. The double rooms are old and outdated. The quiet patio stated on website is broken concrete next to a smelly dumpster. Huge dust bunnies fell on our heads in the lobby from the vents. They leave patients in wheelchairs all day. The social workers do not answer questions or return phone calls. The food is just disgusting, like eating a salt lick.
---
dadsgurl
June 30, 2017
I am a friend or relative of a current/past resident
I wish I could give this place no stars. My dad stayed here for 5 days for the rehab part. He was placed in a room with a long term patient. The nurses were very lax about giving him his medication as well as taking 6 hours for an IV drip that was only supposed to take 90 minutes at most. The food was terrible, not fit for a dog let alone human consumption. Dad complained about the food but nothing was resolved. The nurses ignore patients in pain as well. They do not treat patients with the dignity and respect they deserve. I witnessed many terrible things in the 5 days my father was in surgical rehab. He did not get the rehab he desperately needed after a full knee replacement. He was not given a walker and needed to push a folding chair to the bathroom. No sink in bathroom, just old handicap toilet, stunk of urine and feces. Made sure to get my dad home asap. Will never return and will make sure others know never to go here. There is so much more negative to say but not enough room.
---
CaringDaughter19
June 26, 2017
I am a friend or relative of a current/past resident
Our family had a horrible experience with this facility and would Not Recommend it to anyone who loves their family member. They are not friendly, the staff rude, the therapy is awful. They want the patients to just be quiet and stay in their bed. There isn't much room to walk around or have visitors. No outside area to get fresh air. Stay away.
---
Gayew
November 09, 2016
I am a friend or relative of a current/past resident
Steve, your the best...you helped me when I needed it for my mom...you gave her hope... Jeff, thank you for sending me to Steve...what an angel...my mom is looking down on both of you...glad I meet you at Glen ?Cove Rehab in Aug..still recovering from my hip surgery...love you both....I recommed your rehab in Lynbrook...God Bless you both
---
Kelli G
November 04, 2016
I am a friend or relative of a current/past resident
Excellent level of care. This is my moms second time being a resident at this facility for rehabilitation services. The entire staff is extremely professional and caring. They went above and beyond to ensure that my mom gained weight and got stronger. I am so thankful for this rehab. Hopefully she won't need to come back but if she does, this is absolutely my first choice.
---
Joanne Taylor
July 21, 2016
I am a friend or relative of resident
My husband was at Lynbrook Restorative for 3 weeks after his survery, I have to say he had a wonderful experience! The nursing staff was always helpful. The physical therapists were friendly and very knowledgeable. The social worker helped us to get a visitng nurse at home. The rooms are clean and updated. They even gave him free TV! I would absoulutely recommend this rehab.
---
Karen22z
May 19, 2016
I am/was a resident of this facility
I came to Lynbrook after I was just about almost paralyzed from an infection I got a Hospital in PA. . In 20 days, their OT and PT dept had me walking with a walker and able to return home. . I felt that the staff really cared about me , and they even gave my nephew a Teddy Bear !
---
niece119
May 18, 2016
I am/was a resident of this facility
In here for recovery after I slipped on ice Last Winter and got surgery for a fracture of my Hip.. My room is clean the food is good . . Plenty of hard working and caring staff. I would happily Recommend this place to anyone in need.
---
encore1956
May 18, 2016
I visited this facility
I would give this place minus stars if I could. The staff is non caring and when you ask a question you get no answers. Made phone call asking why and how my mother got a staph infection and was in isolation for a month with no answers no phone call back. Still till this day no answer. Twice walking the hall way I found pills on the floor. Physical therapy did not know what they were doing my mothers arm and shoulder got so bruised from them working with her instead of helping her they were hurting her. Stay away, run from this place.
---
mm1234
December 12, 2015
I am a friend or relative of resident
Run away from this place. The staff does not care, under staffed, Admin and Social worker will never call you back or answer a question. I caught the staff telling my elderly confused mother that it was thanksgiving and her kids were not coming to see her. Another time they told her it was Christmas. This is some type of sick game. The therapy is nothing and does not help. They just milk you for the 100 days Medicare provides.
---
mobgirl86
November 15, 2015
I am a friend or relative of resident
I would rate this place no stars if I could. My father was taken here last Friday and was supposed to be in for 5-10 days for therapy to help gain strength in his legs. We were told he would get PT 2 times a day. Because he came in on a Friday, he was not given PT until Monday. The nurse call bell in his room did not work for 3 days and was only fixed after numerous complaints. A nurse jokingly gave him a small bell to ring if he truly needed help and thought it was funny. There's nothing funny about not having access to nurses especially for someone with breathing problems and COPD. Because the nurses and caregivers are lazy, they put my father in a diaper and claimed he's incontinent because his bed was wet on the 3rd night. His bed was wet because he repeatedly called for help in getting up to use the restroom and no one ever came. His first morning there he had to wait 3 hours for his medication. On one of my visits, it was 3:15 pm, i noticed his lunch tray was still there and he hadn't eaten. I asked him what happened. He told me he asked for a peanut butter sandwich instead and they said they'd bring it but hours later he was still waiting. I asked someone named miranda what happened, she told me she only came in at 3pm and i need to understand they have shift changes and she doesn't know what happens when she's not there. He also had a swollen arm that was leaking fluid. I asked the nurse about this and was given the same answer of she just came in and doesn't know. No one communicates with people here. I asked for the doctor there to see my father and was told the doctor is only there for emergencies and the nurse is the one to evaluate my father and then report findings to the doctor. She never did this. I could go on and on about the deplorable conditions here but will end it with this, he had a mini stroke yesterday that went ignored by the nurse. My mom asked for a doctor and was declined. She then asked for an ambulance. Nurse said she would call...45 mins later my mom had to call 911 herself. When the ambulance came the nurse was angry with my mom for calling. My father will not be going back to this hell hole. Sure it looks nice on the outside but the staff is lazy and does not care about the patients.
---
dajoda13
June 17, 2015
I am a friend or relative of resident
If I could give this place a zero I would. My mother stayed there for 3 months and there was not enough staff. She was ignored. Physical therapy did not know what they were doing my mothers arm and shoulder got so bruised from them working her they had to stop give her any physical therapy for weeks. Never again.
---
Mom2Layla
June 09, 2015
I am a friend or relative of resident
I cannot wait to get my father out of here. All visitors must use a back alley door if you arrive before they get around to opening up the front (sign says nine, still locked at 9:15). My mother, who is 76 and uses a walker, was ignored at first, then treated like an inconvenience, just for trying to find my father's room. I've still yet to encounter one kind nurse who doesn't act as if we are annoying him/her. I know there are good and bad caregivers anywhere you go, but this place is truly the worst I've seen in that regard.
---
Laurna
February 21, 2015
I am a friend or relative of resident
I have to say this place is awful ! I have an uncle there that has constantly been told one date for his departure than another and another - they keep wanting to bill medicare for sure ! Another problem is that they came in one night and gave him a shot for a diabetic in the next bed !! When my uncle kept saying i do not get shots at night - I'm not a diabetic ! the the physical therapist tell him he should have a walker - and for 3 weeks now they haven't given him one - there is not a doctor on the sight 7 days a week ! i could go on and on - don't go here - you will never get out !!
---
caregucci
May 30, 2014
I am a friend or relative of a resident
My mom stayed at Lynbrook Restorative Therapy & Nursing. There were things about it that she liked, and there were things that were obviously hard for her. The thing that she liked was the physical therapists. They were very good, and they really worked with her. She had physical and occupational therapy every day. She had some choices in terms of the food, and the food was good. They had these big, flat screen TVs in each room, which she liked. The rooms weren't large, but they were OK. Most of the day staff I thought was good, caring, and had a lot of patience. I thought the night staff was understaffed. So, we had issues at night. They needed more people at night.
---
Angry patient
February 16, 2014
I am/was a resident of this facility
I am a return patient of lynbrook because of the therapy there. They fired all the therapists and now have a different crew which is not even 25% good as the other therapists. I will not recommend any of my friends to lynbrook because of the way they treated the rehab staff.
---
Caring73610850
January 31, 2014
I am a friend or relative of a resident
The rehab that my dad was in at Lynbrook was the worst place you could send somebody. When you need a prescription, it would take them four days to get it. My father had conjunctivitis and yet they did not get the prescription for three days. His eyes were closed and he couldn't see. They kept him in the wheelchair all day long and they lost his denture. Also they released him with sores on his bottom that never healed. They had people sat there naked in the visiting room. The facility seemed very nice on the surface, but once you get up to that second where the dementia patients are, they treat them horrible. I wasn't happy with the place. What they could improve on is care for their patients. They just need to care for them and make sure that drugs are ordered when they need to be and not three days afterward. They also need to keep the family informed. They need to put their patients first before the staff.
---
I am in Charge of My Loved Ones
January 24, 2013
I am a past client of this provider
I was at East Rockaway Care Facility when my mother was there. It was relatively small, maybe 50 to 75 beds in a 2-story facility. It's in a residential area. It's very clean, well-run, and the staff are well-trained. I got to talk with the administrator, program director, and the social worker, including the department heads because I wanted to go and see everything myself. My mother can't do it, so somebody has got to do it. The staff is generally cooperative, seemed capable and I thought they did a good job. I went to every planning and meeting once a month. The department heads are there, they answered my questions, they listen to my suggestions, and they told me the exact status of my mother's case. However, some of the staff are not cooperative. I asked a few questions and they tell me they were busy. My mother has Alzheimer's, she couldn't talk to me. I want to know if she slept well, if she's been eating. I have to be involved. I have to constantly monitor what the facility is doing, when the doctor is coming, or what's going on.
---
Momslittleboy
June 25, 2012
I visited this facility
Beware! My mom went there after an operation on her femur having a titanium rod placed in her leg. When my wife and I were there for support she had a visit from a young therapist. The therapist rolled my mom onto her leg with the rod insert. My wife and I told her she was placing her on the injured side. The therapist did not believe us and went to check the charts. She apoligized after stating she got the left and right side mixed up! A professional with a 50-50 chance of right or wrong I gather. My mom had dentures as many in the upper 90's might have at this stage in their life. I had to draw a diagram and hang it by her bed because the aides did not know which was an upper and which was a lower. Most of them did not know how to apply denture adhesive. Some didn't apply any! There were only a couple who knew their jobs and what professional care was. Good to have a few diamond workers, however with healthcare they all should be. My mom also had arrived at this facility with 10 sutures in her head. I was told by the Doc who put them in that they should be removed after 10 days. When it got to the eigth day I notified them. Again on the 10th day! It went another 8 days before they were removed. I had to put this in writing to get action. So this is rehabilitation? My mom entered this rehab with healthy feet. She left with a large wound on her heal which is still being addressed 5 months later. The social workers are not on your side and seemed to brush us off. They kept her for over 100 days when she could have been in a nursing facility several weeks previous. We now owe the facility quite a sum of money and all the rehab allowable medicare days are used up. I feel bad for what my mom went through there and do feel for the conscientious therap[ists and aides that are working in a place where administration does not happen.
---
theBESTgrandson84
February 17, 2012
I visited this facility
I have experiences with the East Rockaway Care Facility from two different sources. My grandmother and I often visited this Care facility to visit one of her friends who stayed there for quite a bit of time. She was old and in need of care, and this facility met those requirements. The room she stayed in was quite spacious, and was she was doubled with another patient of the same sex, behind a curtain, of course. The facility had bathrooms on every floor, an elevator, and a few rooms for recreational purposes. The facility held events often for the patients, including musical shows for them. This was very nice for two reasons. Firstly, it was held outside, so the patients got fresh air and time outside, which probably does not happen too often otherwise; the other reason is because the neighbors got to hear a free show! The other reason I have been here was with my neighbor and her kids, who love to see the giant fish tank in one of the recreational rooms. This is nice because the patients are allowed company from the outside, and the kids get to keep the patients company. Additionally, patients almost always have a nurse or practitioner with them at all times. However, during one of my visits, my grandma's friend was missing, as she went upstairs without any written record. This nearly gave my grandmother a heart attack, and was very irresponsible on the facilities part. Nonetheless, this is an excellent nursing home facility for anyone.
---
Marilyn3
November 21, 2011
I am a friend or relative of a resident
Pleasant atnosphere and friendly employees help this faciility provide both rehabilitation services and long term care effectively. There are minor dificiencies such as a missing ight bulb or a TV remote that doesn't work, but the care generally is good and the patients seem to respond well. Family members seem to visit frequently which helps to keep up the motivation of the staff. The recreational space is limited but outside entertainment such as a pianist or singer are brought in every couple of weeks. Overall, it seems better than most facilities of this type.
---
From Lynbrook Restorative Therapy & Nursing
---
Lynbrook Restorative Therapy & Nursing is an unparalleled rehabilitation center nestled amidst a quiet residential backdrop on the south shore of Long Island. This one-hundred bed center is staffed with professional employees ready to assist you as you embrace the road to recovery.

Whether receiving nursing care from one of exemplary nurses or therapy from an expert therapist, you will find our caregivers to be capable and compassionate every step of the way.

Please feel free to stop by. We would love to show you what makes Lynbrook Restorative Therapy & Nursing such an outstanding choice.
Features of Lynbrook Restorative Therapy & Nursing
---
Medicare (ratings last updated: 06/16/17)
Health:
Overall:
Quality:
Staff:
Medicare Provider Number: 335160
Ownership Type:

For Profit Corporation

Date Certified:

05/01/2017
Location of Lynbrook Restorative Therapy & Nursing
---
Request Info
Get full access to reviews, cost information, and amenities