Crown Point Health Suites
6640 Lola Ave, Lubbock, TX, 79424
Talk to a Family Advisor: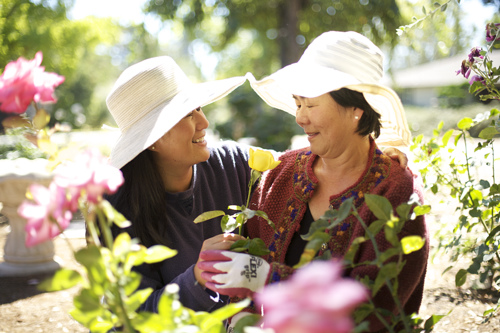 Reviews of Crown Point Health Suites
---
nano-o
May 28, 2017
I am a friend or relative of a current/past resident
We took my mother here after she broke her leg. It was a rough start due to her injury and the staff understanding how to handle her but they met the highest mark with her care. No nursing facility is going to be perfect and no one is going to take care of your loved one As well As you think you can do it but Crown Point did a wonderful job. From Pam at the front desk to Mona, social worker, to the Physical Terapy care givers all the way to the CNAS and those cleaned mothers room on a daily basis. The people who dispensed medicine were awesome. It is. Not everyone's gift to care For the elderly but most of the staff were right on top of things. It is not an easy job and there's are so many different scenrios with each patient. I thank specifically the PT Department, ADON Cindy in Diamond. Also Kathy and Anna and Terri , CNAS, who displayed professionalism and joy. Also Jody, Nurse in Diamond. Their team was excellent. Would we go back there? Yes, and tell our friends.
---
Thankful for Crown Point.
April 24, 2017
I am a friend or relative of a current/past resident
I can only offer the nicest of compliments to the staff at Crown Point. I felt love and support for my sweet husband while he was a patient there. I am firmly convinced that the staff are angels placed here on earth.
Provider Response
Thank you for your kind words. We take pride in the extensive staff training and culture of care. Although we are not perfect, we do try to provide the best care and customer service in our skilled nursing community.
---
Loretta271276
April 14, 2017
I am a friend or relative of a current/past resident
My father was at Crown Point Health Suites twice. It's awesome. If you have any problem, they get right on it and fix the problem immediately. They made sure that my dad was very comfortable. They really helped out. It's nice and in a good area. The rooms had a bed, a nightstand with a lamp, a dresser and a big flat-screen TV. There were rooms with two beds in them, which are bigger. They make sure everything is clean.
---
cowgirltx1995
April 11, 2017
I am a friend or relative of a current/past resident
Horrible! I cannot believe some of the stuff that went on here when my grandmother was in this horrible place. It needs to be shut down. Do not trust these people with your loved ones. My grandmother went through a terrible last few weeks due to them. They do not care about anything other than money!
---
505Tammy
March 05, 2017
I am/was a resident of this facility
These people really care. From the moment Johnnie visited me in Covenant to arrange my transfer, to the therapists who worked the tar out of me, to the nurses and cooks, everyone was interested in one thing: getting me well and back home. I was afraid of smells, being ignored or not being taken care of. None of my fears came true here. This place is where anyone should go if they need rehabilitation.
Provider Response
Thank you for your comments, we appreciate hearing about our team members and will share your comments with them. As you transition home, please let us know if you have any questions about your health or we can assist in any other way. Thanks again for letting us participate in your care.
---
dznq0s
March 03, 2017
I visited this facility
Verified five star facility with an excellent staff. They hold several different fun events throughout the year for residents/family/friends which I have personally attended. The staff and administrator are highly involved and attentive to the residents and their families. It is obvious this is an established, well-run, experienced facility that is dedicated to serving their residents. I highly recommend this facility.
---
joyceLubbcok
March 02, 2017
I am/was a resident of this facility
I am going home tomorrow. I am stronger and my balance is better thanks to Crown Point. The food is to the moon and the nurses are the best in the West.
Provider Response
Thank you for allowing Crown Point Health Suites to participate in your care. We appreciate your comments and wish you the best on your recovery. If you have any questions, or we can help further once you get home, please do not hesitate to call us.
---
Soliz
March 01, 2017
I am a friend or relative of a current/past resident
Crown Point is the number one facility for your love one. Two of my good friends had their parents at Crown Point, they highly recommend the facility for their excellent work in all areas. A big thanks goes out to their administrators and staff for making Crown Point a 5 Star facility..
Provider Response
Thank you so much for allowing Crown Point Health Suites to participate in your care. We hope your recovery continues to go well when you are home. If we can help answer any questions, or you need anything once you are home, please give us a call.
---
jbm1969
March 01, 2017
I visited this facility
When looking for a potential rehab facility for my mother after surgery I visited Crown Point Health Suites. I was amazed how nice the facility looks inside and out, especially after touring some others in town. According to HeaI was able to visit with the staff and administrator and they were very inviting and open to all my questions. They put me at ease about placing my mother there.
Provider Response
We appreciate the confidence you placed in Crown Point by allowing us to participate in your care. Please let us know if you have any questions or need anything as you continue your recovery at home.
---
rose806
March 01, 2017
I am a friend or relative of a current/past resident
My aunt was at a Crown Point for rehab. She loved it. The food was incredible, the staff was attentive. She loved the private room and thought the therapist were incredible. If we need a nursing home, we will be looking at Crown Point
Provider Response
Thank you for allowing Crown Point to participate in your care. We appreciate your feedback. If there is anything we can assist with in the future, please feel free to contact us at any time, we are here to help.
---
Helen50
February 19, 2017
I am a friend or relative of a current/past resident
This is a terrible facility. The management are never there. The nurses are understaffed and overworked. I have seen many patients having their needs go unmet and general neglect and unprofessional attitudes towards patients and their families. The only reason this place is even in business is because of lack of quality facilities in the Lubbock and West Texas areas. My pets receive better care at their veterinarian. Bed sores, no changing of linens, or diapers. When complaints were brought to the staffs attention, they were defensive and belligerent.
Provider Response
Thank you for sharing your experience. We regret our service fell below your expectations and have taken your comments to heart. Your honest feedback helps us to learn and improve our guest's experience. Our family brings four generations of experience in long term care to Crown Point. We are consistently ranked among the best nursing homes in the nation, according to medicare.gov and work everyday to bring the very best care to the South Plains. Please do not hesitate to contact the administrator, director of nurses or one of the co-founders at any time. We appreciate the chance to learn from our guests.
---
guest at crown point
November 29, 2016
I am/was a resident of this facility
Food was good. Aids were good. Nurses overall good; slow at times to see me. Beautiful building. I rated a 2 star because the administration staff was lacking. The house supervisor in emerald was difficult to talk to. She seemed to care but in the end nothing really changed. The social worker only saw me twice and I had to hunt her down after that. She seemed put out by me and rolled her eyes when I was taking too much of her time. She wasn't a good advocate for me. Otherwise it would have been a 5 star!
---
Happy GuestLBK
November 28, 2016
I am/was a resident of this facility
WOW! This place is not what I expected. I was fearful of coming to a nursing home for rehab, but this was like a resort. They worked you hard in therapy (very hard actually) but then you spent the rest of the day in a private suite. I was able to order from a menu and the it was not loud and smelly like I expected. Looked more like a Hilton than a nursing home.
---
13denise
November 27, 2016
I am a friend or relative of a current/past resident
My 80 year old stepmother had a knee replacement & chose Crown Point for her rehab. We are so thankful for everyone there! Everyone was very friendly & she received excellent care! Her therapist was great. The nurses were all very attentive to her needs. The food was excellent. Three months later she had her other knee replaced & Crown Point was our number one choice & she received the same high quality care!
---
HappyGuest
November 22, 2016
I am a friend or relative of a current/past resident
My Aunt was a guest at Crown Point.. I must say I was not disappointed. She was well cared for, the food was great, the staff was responsive to her needs. Her Dr. and Nurse Practitioner were very responsive. Thanks to the wonderful care she received she was able to return to assisted living. If she ever needs skilled care again she says will gladly return to Crown Point!
---
Caring_2644190
August 11, 2016
Other
I want to start by saying thank you to crown point and all of their staff. My dad passed away in September of 2014, he spent the last year of his life with chronic illness. Prior to crown point he spent the previous 2 years moving around from hospital's to nursing homes all right here in Lubbock Texas and crown point was a godsend. The staff made him feel at home even though he wasn't. I will tell you that having to deal with the day to days when your parents get to the point that they can no longer care for themselves. I strongly recommend Crown Point. Life does go on and knowing your Mom or Dad are in good hands is very important for peace of mind. Thank you again Crown Point for taking care of my dad.
---
LBK born and raised
April 20, 2016
I am/was a resident of this facility
This place is terrible! Looks are deceiving! Don't expect to see the administrator or director of nursing out and about to voice concerns about the people "running" this place. They are always shut up in an office or meeting. When taking concerns to staff I could hear them loudly talking about me later, saying that they couldn't wait for me to leave. I tried to take this to the head nurse of the unit, however, when I did she acted just as put out over me as the next person. I was in "emerald house". I probably am needy, but I still have the right to be listened to. When attempting to pay my co-pay the business office manger in the back office rolled her eyes when she saw me coming, shut her door and I heard her tell her assistant to tell me that she is busy. Took her a day to come back and speak to me. Very discouraging and I wouldn't want recommend this place to anyone that wants to feel heard or like they matter. I have never felt more like a burden than while I was there. Checked out early and won't be returning.
---
MMMyers
February 09, 2016
I am/was a resident of this facility
I was recently sent to Crown Point for rehab. The person that picked me up at the hospital had no oxygen, knowing I require to be on it 24/7. Once we arrived at Crown Point my room was not ready, they did not have my medications, did not do my required breathing treatment, then the worst part they ordered a lung X-ray. I just left the hospital with orders /records from a pulmonologist and heart doctor for rehab. WHY do an X-ray? Then people showed up in my room with masks on telling me I have TB and they have to have an ambulance transport me to a DIFFERENT hospital. After testing and confirmation i did not have Tuberculosis i had to call a friend to take me back to Crown Point. I need to recuperate and get rehab but left the following day. This place is scary and takes advantage of the elderly.
---
inappropriatecare
May 13, 2015
I am a friend or relative of resident
As you walk into the building you think wow this is nice - then the staff greets you and it is downhill from there. My 88 year old mother was there for rehab. Every day there was some type of incident - not answer the call light in an appropriate amount of time, food cold or unappetizing, nurses unprofessional. Every day I had to call to talk to the nurse about some incident. I would never recommend this facility to anyone
---
amygir
February 06, 2015
I am a friend or relative of resident
Go somewhere else if you want good care. If your able and do not need much care then this place is great. If you need supervision, clean sheets, help using the bathroom, or help eating then you will not find it here. The nurses do not care and are lazy. Many calls to 911 from relatives to have a patient moved. The nurses here are more harmful then helpful. Just a job and they do not care about your loved one.
---
Jennifer42
November 03, 2014
I visited this facility
My dad went to Crown Point Health Suites, and it was really nice. He was familiar with it because he had already been there to visit a friend, so he already had his mind made up that if he had to go to rehab, that would be the only place that he would go. It was very clean. It looked more like a 4-star hotel. The nurse people that we talked to were very, very nice. It was just whoever did admissions did not follow through. We tried to call them; they would never call us back. If somebody would have just called me back, it would have been perfect.
---
Lollymo
October 01, 2014
I am a friend or relative of resident
This is a very nice facility, but unfortunately the staff is just inadequate. My 92 year old grandmother was recently admitted here for rehab after surgery. The day we arrived on site, she was sent to her room and three hours later we had to ask the nurse to come explain how the facility works. This was actually an indication of how her whole stay would be. My grandmother needed assistance and could not do anything on her own for quite some time. She said that the nursing staff was very nice but provided inconsistent care and she consistently had to ask for help specifically regarding her meals and changing linens. The worst thing is that in their care, my grandmother fell and hit her head one evening and the whole situation was handled inappropriately. They said that they would send her to the ER, but never did and never alerted family until the following morning. In addition, they never iced the knot on her head, cleaned or bandaged her wound. She laid in her bed, in her own blood, continuing to bleed all night. The wound continued to bother her and bleed for the remainder of her time there and was never properly cared for. Five days later they did x-rays to see if something was wrong- FIVE DAYS after an elderly person had a head injury. That is unacceptable. It has been almost a month since that incident and she still has a hematoma and large scab on her head. Based on what she said the rehab staff was very nice and helpful, but all of the other things she experienced reflect poor management, poor staff training and inadequate staffing for patients with this level of care.
---
Janelle3
September 28, 2013
I am/was a resident of this facility
After I was hospitalized, they gave me a list of different places that I could go to for my rehabilitation and I chose Crown Point Health Suites. The first time I was there, I had to get well from an illness and the second time, I chose to go back there to get well from my knee replacement. I had a single room, which was not too big or too small. It was excellent and just right for the reason that I was there. They did not have too many activities but they encouraged the residents to go out and socialize. The food there was excellent. They had adequate staff and I was very satisfied with the therapy department. They had the best therapy department. I would recommend this place to others.
---
About Crown Point Health Suites
---
Crown Point Health Suites is a nursing home in Lubbock, TX that provides patients with skilled nursing care as well as private or shared accommodations. Contact Crown Point Health Suites for more details on housing, services, and rates.
Features of Crown Point Health Suites
---
Medicare (ratings last updated: 06/16/17)
Health:
Overall:
Quality:
Staff:
Medicare Provider Number: 676279
Ownership Type:

For Profit Corporation

Date Certified:

05/01/2017
Location of Crown Point Health Suites
---
Get Cost Information
Get full access to reviews, cost information, and amenities