John Knox Village Care Center
1001 N.W. Chipman Road, Lees Summit, MO, 64081
Talk to a Family Advisor: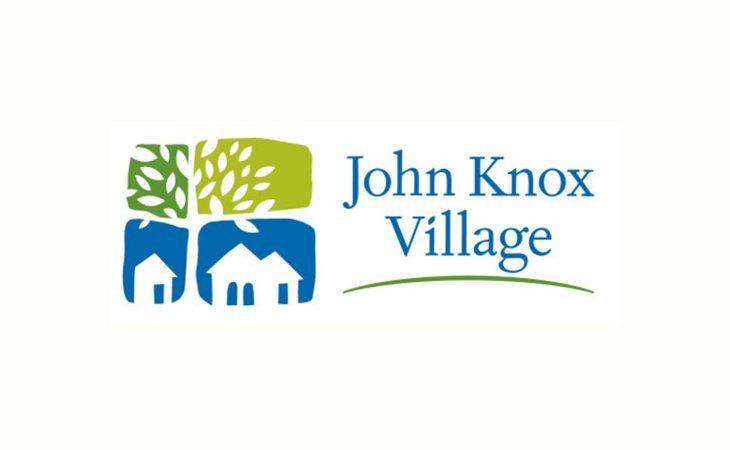 Top nearby Nursing Homes
Reviews of John Knox Village Care Center
---
Happy Visitor333846
March 04, 2017
I visited this facility
John Knox Village was clean, nice, and had everything that you needed. They had all kinds of workout rooms, activities, restaurants, transportation services, and trips. Their menu and food were very good and had lots of options. I was pleased with that. Everybody was great and nice.
---
Rhonda035822
October 24, 2016
I visited this facility
Initially when I walked in, I really liked it. It was pretty. I liked the variety of living quarters that they have. It would fit a lot of different needs like maybe if they wanted a little cottage type apartment or your standard apartment living or an actual house. There were lots of different things like that. So they had more choices available but it is very expensive. The staff people were very nice. There was a lot that I liked about it but what I did not like was that it smelled like urine in the hallways. I realize that if you're in an assisted living thing there is probably going to be accidents and things like that, but I think there is a proper cleaning procedure that you do. I do not think it should smell like urine even though you maybe prone to have those problems. There were lots of things going on; it was very active. What I liked was the beauty salon and hairdresser place was right inside the building, so you did not have to walk outside to walk to it. Everything that you would need was right inside the building. It even had a little grocery store that you could shop at right there.
---
Chuck001653
October 20, 2016
I visited this facility
I visited John Knox, and it seemed OK, but it did not have a great reputation for responding to calls, so I decided not to stay there. It seemed like any other nursing home. They had lots of activities. It didn't seem different from any other place. They seemed to have like regular hospital rooms.
---
Sheryl556217
July 30, 2016
I am a friend or relative of a resident
John Knox Village was fine. The rooms were small, but I enjoyed it. There's a lot of staff which was impressive. It was clean, and they really take care of their residents, so I was pleased with it overall.
---
Tim42
February 16, 2016
I visited this facility
John Knox Village Care Center, was the most positive place that we've been to. They were very engaged with their residents who seemed very happy, and well-adjusted. It was very lighted, very tranquil, a lot of opportunities for different types of classes, and ways to get involved with other peers. The place where they would serve lunch wasn't just like a cafeteria. It looked very nice, and they had menus that were very thoughtful for the guests. It was very different than any of the other places we've been to. There's nothing that probably would match that. During lunchtime, you see a very animated group, all excited, all talking, and very happy. If you have somebody that you want to go somewhere where they would feel like they can still have quality life, and be with other people. This was a bit better than the others. The only negative one was the execution of promising to get us there now. All of a sudden they're saying they can't. They put us in a difficult place to not go find some place else. We actually put down a deposit. As far as the environment, it was excellent, and the cost was OK. It was a little high, but considering what they were offering, it was worth it.
---
my mom has alzheimer's
January 05, 2016
I am a friend or relative of resident
My mom entered John Knox's memory care III over a week ago. It is a beautiful facility, and everyone, including the other residents were so nice. Sadly, my mom walked out the front door during the day and the center never even knew it! It was in January and very cold outside. To remedy the situation they suggested we hire a full time aide (on top of all that money!) to watch her. Imagine a lock down facility letting a resident elope and then putting the problem on the patient/family's back. After my mom escaped they also sent her to the emergency room so she could be admitted to the geriatric psyche unit at a local hospital, this was to balance her medications in a 2 week hospital setting. The ER told us that she did not meet their criteria of combative, hostile, destructive, etc. She is just a normal little old lady trying to get back to her husband of 60 years and life. OK. Bad call John Knox, trying to ship out your problem. Well, she escaped again, in broad daylight, through the open front door! 2 escapes in less than a week. John Knox this time used an emergency transport to send her back to the ER, who again refused to admit her to the geri psyche unit as unsuitable. We had even cooperated fully and told them the criteria and procedure for admissions to this unit. This has been difficult, expensive and hard on my mom. John Knox desperately needs to get control of their lock down unit so that residents don't continually escape. We are working with them now and hope to see better.
---
Do Not Buy In
December 14, 2015
I am a friend or relative of resident
Do not buy in! My mother was very fond of the Village until she entered the Nursing Care Center. The Care Center is decent on the surface but is understaffed and her care was shortchanged. I finally had to remove her. The independent living is great and they are expanding but, if you buy in, then you cannot change your mind when it is time to enter the Care Center. There is no telling the conditions of the future. If you have special needs they cannot address, you are stuck. They will hang that Care Center % discount over your head but a discount is not a good deal if the care is inferior. Better to save that money and have a choice of where to go when that time comes. Both my mother and I were very disappointed as are other patients but they don't have an option to leave.
---
Caring Son13
October 28, 2015
I am a friend or relative of a resident
My stepmom was in John Knox Village for a while. Everything seemed to be just fine. They did a good job with her. There were no problems that we know of, as far as mistreatment or anything else. My father was able to have lunch or dinner with her while she was there, and he liked the food. They had quite a few activities, and she could have lunch or dinner with other people than just sitting alone in her room, which she liked.
---
Caring95637950
September 30, 2014
I visited this facility
John Knox Village Care Center has a wide variety of different apartments and assisted living type of things; they have apartments, homes and duplexes. It's got a pool, billiards, cards, and all that kind of stuff. The staff was professional and courteous.
---
Caring74239850
February 14, 2014
I visited this facility
John Knox Village was an old facility. It was all spread out. To take advantage of some of the things they did have, you would have to walk outside and my parents are ninety four and ninety three. I just didn't want that for them. The apartment they had showed us was a comfortable size, the carpet has been replaced and the walls had been painted, so it looked clean, but it was just an older building.
---
Linda74706350
November 27, 2013
I am a friend or relative of a resident
Our dad is at John Knox Village. It is very affordable. We place him in an independent living there. But he had an accident and the blow in the head increases his memory problem. So, we transition him there to the memory care. Right now, he is progressing and he is going into an assisted memory care. They have several different levels of cares there and I can transition him from different levels of care. The people there are extremely nice. They work with him and they have one-on-one with him. He is set up for physical and occupational therapy. We talk to the therapist and the staff there to work out something that works for him. All the people there seem very nice and easy to get a hold of. They call us every time there is an issue. It just works out really well. My sister and I eat there a couple of times and the food is good. They have four different restaurants that you can choose from. They can also take out food from the restaurant. Part of the package in the independent living includes $180 worth of meals per month and that is affordable as well.
---
Bobby1
December 22, 2012
I am a friend or relative of a resident
My father had ongoing medical issues relating to alcohol abuse and a need for supervised care. He was extremely ill and was moved taken to a hospital in Michigan, where they didn't expect him to survive. Once his medications were adjusted, he rapidly improved and was moved into a rehabilitation facility in Michigan, but we moved him to John Knox Village in the Kansas City area in order to have him nearer to us. He also had a sore on his foot resulting from poor circulation in his legs. It had been an ongoing problem for nearly 30 years. When he finally had a shunt put into one of his veins, his circulation improved and the sore eventually healed. However, the muscles and tendons in his foot had atrophied to the point where he could only walk on his toes. Within just a few months, the therapists at John Knox had him walking almost normally for the first time in decades. Within nine months, he was able to move back out to live independently. We were very pleased with his results.
---
046
November 21, 2012
I visited this facility
This facility was always kept clean and the staff always had a smile on their faces in greeting when we came to visit. My uncle enjoyed his stay with them because he had freedom and still was cared for when he needed it. He enjoyed having his own belongings and when we visited it felt more like home.
---
Margaret8
October 25, 2012
I visited this facility
This was the best facility I have visited. The best because it was the cleanest and the staff was friendly. There was no nursing home smell. I could tell the staff really cared about the residents. Even the cooks and janitors knew the residents names and took the time to talk to them. The residents seemed happy. My family never had any complaints about the care our relative received. The food never looked too great, but they did change up the menu a lot. They didn't serve the same foods over and over. Everyone's personal bathrooms they had in their rooms were small. Kind of difficult to get a wheelchair up the toilet, but not impossible. They have activities for the residents everyday, including volleyball with a balloon that was fun to watch. Overall it was the cleanest, warmest, and friendliest long term care facility I have visited and as far as they go I would recommend it.
---
Conrad pemberton
June 21, 2012
I am a friend or relative of a resident
John Know Village's main location in Lee Summit, Missouri has apartments, homes an alzheimer's unit an assisted live units. Will refund deposit at resident's death. Monthly rents are high, depending on living locations. My aunt entered started in an apt.,[2002] & passed away in the Alzheimer's unit in 2006. wonderful care in the Alzheimers unit.
---
jpica001
November 21, 2011
I am a friend or relative of a resident
Staff is unfriendly, inconsistent with care, and the facility has an extremely high employee turn-over rate. Many of the residents are left alone in their room all day, only to be attended to when food is ready. When we first visited John Knox, we were told they would bring all of the residents that were able to leave their rooms to common areas for daily games like BINGO and Dominos, however my family member has lived there 5+ years and has been invited to BINGO twice. They are constantly moving the residents around, which can be very stressful, when they have to change rooms, layouts, dining tables, and roommates.
---
From John Knox Village Care Center
---
Taking care of individual needs with expert, professional care and an abundance of compassion and kindness. It's been our practice at the Village Care Center for more than 45 years. Our associates work with individuals and their families to create a customized care plan – maintaining personal interests with the focus of achieving a maximum level of independence. Each day and through the night, our focus is to provide skilled medical care with attention to emotional needs and overall wellbeing. Long-term care includes two communities, creating neighborhood-like settings with familiar faces and friends. Family members and loved ones are always welcome and encouraged to visit the neighborhood.
Features of John Knox Village Care Center
---
Medicare (ratings last updated: 06/16/17)
Health:
Overall:
Quality:
Staff:
Medicare Provider Number: 265095
Ownership Type:

Non Profit Corporation

Date Certified:

05/01/2017
Location of John Knox Village Care Center
---
Request Info
Get full access to reviews, cost information, and amenities