10550 PARK RUN DRIVE, Las Vegas, NV, 89144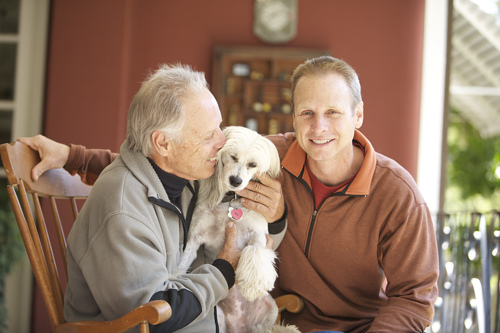 Reviews
of The Heights of Summerlin
---
Write a Review
October 05, 2017
I am a friend or relative of a current/past resident
April 24, 2017
I am a friend or relative of a current/past resident
This place isn't good. Mom been there for. 5 months. Awful. Has bed sore unbearable pain to her. Always dirty. And good luck finding. Doctor. Have never seen a doctor yet shame. Couple nurses on floor 3 are awful. People with memory problem needs more attention right they totally ignore my mom all day. When I ask anything about her they sAy I don't know. Please find other facility. It is dirty place. The MedicAid/ social services office people Are the best very friendly. Eeveryone else just ignores us. The best people or services u can ever get for elderly family is HOSPICE. OMG THERE THE BEST THANK GOD THEY WENT TO Take care of mom. Or she would be in wet diapers. Night gown. Hospice your the best care
December 02, 2016
I am/was a resident of this facility
This place is filthy. They put me in a bed where the top and bottom sheets were soiled and they make the bed without changing sheets. My son who works in the medical field put his hand behind the TV to check for dirt. There was grape jam smeared behind the TV pure filth. If you love someone never put them in there. My family removed me and I went to ER at Summerlin Hospital.
September 26, 2016
I am/was a resident of this facility
Heights of Summerlin was horrible. I had a piece of toast for breakfast. They had nurses in there, and I said this is not a breakfast. One of the nurses wasn't very nice, and it wasn't all that clean. It was very terrible, especially the therapy; they didn't do much with you. I wouldn't like a mandate. I was there only for eight weeks. When you first walk in. it's very nice, but the rooms aren't that nice. They didn't do a good job, and I had to ask them to clean. I fell out of bed one night and apparently knocked myself out; I hit the table.
September 10, 2016
I am a friend or relative of a resident
I went to Heights of Summerlin to visit a friend. He was there for a month. The place is very clean. The staff is very attentive, and they were all good. Outside, they have benches, and it's a nice place to go outside. It seemed to be a very well-run place.
August 25, 2016
I am a friend or relative of resident
If you are thinking about using this facility, DON'T!!!! Filthy conditions, understaffed, Executive Director is rude and has no knowledge of what is going on, or just does not care! They take every dime of my mother's money and then try to bill me with more charges, and they get medicate on her too. They have lost her hearing aids twice and refuse to pay me back for them. Almost $3000.00 each time + $700 fee for the warrantee! Just received phones call from the Executive Director trying to blame ME for her loss hearing aids! I put a instructions on the wall, told them every time I see them, told the Nurse station, What else can I do?!?!?!??!? Executive Director told me that he is not paying for her hearing aids. She is 85 years old, can't see, hear of walk! That is what he has to say – "too bad, I am not authorizing any moneys to be paid out to you. I am going to the media and to anyone that will listen to me, it is inhumane to let my mother suffer because he thinks he has the power over them. DON'T; DON'T EVER PUT YOUR FAMILY YOU LOVE NEAR THEM!!!! THE HIGHTS OF SUMMERLINE IS THE BIGGEST RIP OFF. YOU WILL BE SO SORRY IF YOU DO!!!!!
May 11, 2016
I visited this facility
When it comes to The Heights of Summerlin, don't be fooled by the use of the Summerlin area in it's name. Quality and expertise are far from what you will receive here. It doesn't take a medical professional to realize that this place, The Heights of Summerlin, should incur one of two things; 1.) An immediate and complete change of management, administration and all operations and practices 2.) Be shut down immediately My mother was a patient here for approximately 28 hours. It was only 28 hours because after only about 19 hours we were determined to get her transferred out ASAP. First a brief back story so you know the situation: My mom had a back surgery, and contracted an infection. After being put on antibiotics she also contracted a second infection called Clostridium difficile (most commonly known as C. diff). After a second, successful surgery to clean and remove the first infection in her back, her treatment plan was six-weeks on intravenous antibiotics. Because this was an antibiotic treatment plan and no longer required the level of watchfulness a hospital provides, she was to be transferred to a care facility to receive her two antibiotics in a timely manner, alternately every 12 hours, pain medicine for her back as needed and eventually physical therapy. Overall this treatment plan was to help her fight the bacterial infection and be cured of the C. diff infection completely and help her recover from her back surgery. Upon being transferred to The Heights of Summerlin, my mom received no antibiotics as their facility does not have an on-site pharmacy and did not have any of her medications available or ready for her upon her arrival (which had been scheduled a day in advance). My mom was moved into her new room at approximately 1:00 PM on a Wednesday and by the time I texted her at 7:22 PM that same day, she still had not received any antibiotics or any other medications, particularly her pain medicine. She also let me know that a nurse had told her that she would have to wait because they didn't know where an IV pole was to hold the bags when they eventually came. Fast forward a bit and Thursday morning I sent a text message to my mom at 8:40 AM. My dad had already spoken to her over the phone and found her to be crying and scared at the facility, (unfortunately she also has an anxiety disorder.) I found out that during the night she had been calling for a nurse, at one point for nearly an hour to try to get her pain medicine, after no reply she finally called my dad and he called the facility multiple times during the night to insist that someone give her pain medicine for her back. She also let me know that a doctor came by but let her know he only works one day a week so he would see her the following week. She also mentioned that she was in pain and had only received one of the IV antibiotics the previous night (the one to continue to cure the infection in her back, not the C. diff) but no other medications. She also mentioned the food was absolutely horrible, at the time I let it slide assuming it was merely bland when it came to flavor and nothing more, however it turns out the food was not only horrible in taste, it was all a mystery as to what it was and seemed to mostly be pureed. One nurse said he was ashamed at the food that was served at the facility and that he would never even consider giving that food to his mother as he couldn't identify what most of the food was suppose to be. That aside one mind blowing example of the questionable nature of the dietary control and safety: her salted potato chips (not something she should have for the cardiac diet she was suppose to be on) were served in a Ziploc bag, leaving the question of what the conditions were that they were opened and transferred in or even whether they were left over from another patient. By 9:30 AM, my mom let my dad and I know she still hadn't received any medications and her pain was getting worse. By 10:00 AM I was leaving work and driving to meet my dad at the facility and stay with my mom. Upon arriving I learned that my dad stormed in and got in the face of the facility administrator, head nurse and anyone who got in his way and by doing so finally was told they would go ahead and try to track down her other IV antibiotic. (That's what it took for them to finally decide to get my mom her medicine. No one was upset at the fact she hadn't received anything on time or at all. They were merely a bit put off that they were being told what to do.) Over the course of the next six hours my dad and I took turns watching my mom, closing her door and not letting anyone in who didn't need to be there, ultimately we were saving my mom's health from the facility and the employees. Now, rather than write a detailed account of the horrors that took place over that six-hour time frame I'll merely list them out in bullet point accounts. • Linens from the hospital she was transferred from were crumpled up and left on the counter in her room (there were no linen disposal bins in the room.) They were left there until the next morning (Thursday) when my dad told them to take them away. • My mom is allergic to medical tape, she gets a horrible rash and her skin begins to burn when it is used. Thus, only paper tape can be used on her. This note is in her paperwork that came with her to the new facility (I know this because we received a copy). When my dad arrived in the morning my mom mentioned that her back was burning, my dad called a nurse to check her back and fix her dressing and when she was having her dressing redone, my dad noticed the nurse had the plastic medical tape. He mentioned to her that my mom is allergic to it and can only have paper tape used on her. The nurse replied that "well this is the tape I use so this is the tape she'll get." Long story short, he made sure she got paper tape, and shortly afterward her back stopped burning and the rash went away. • The IV nurse refused to wear gloves when dealing with my mom's IV. Then when my dad told her she needs gloves and a mask if she was going to work on her IV, she snapped back indignantly asking my dad, "well where is your mask then if you feel it is so necessary." She then proceeded to sweetly tell my mom "wow I don't know what it is with this place right now, nearly everyone has an infectious disease." She continued to not wear gloves each time she would deal with my mom, however after insisting she wear them, she'd put them on, but only when administering a new IV bag, every time she would come in to handle her IV lines, her skin or any medications she'd say that she wasn't touching enough so gloves weren't needed. (As a side note, just prior to being transferred to this facility my mom was on strict isolation that anyone entering the room need to wear gloves, a gown and a face mask.) Each time this nurse would walk in to do things, I would follow around everywhere she touched with sanitizer wipes to clean after her. • All needles (for checking blood sugar, or IV syringes in this case) were tossed in the open garbage can sitting by my mom's chair. The one and only garbage can in the room was an open trash can the approximately 12-inches tall with a thin trash bag in it. There were no proper sharps disposal containers in the room! When we mentioned it to the nurse (one of only three competent individuals we encountered) she said that she had mentioned to administration repeatedly that they needed them in the rooms or at least somewhere in the facility but they didn't care. • The bathroom was filthy and beyond disgusting for a care facility. When my mom was checked into the room my dad made someone come by and clean it, which they did eventually, however there was still rust around the base of the shower and toilet, dirt and debris was still all over the shower floor. • It appeared that no, or minimal, charting was done at this facility as IV bags were left on the pole (an old wobbly IV pole with no monitoring systems). When we asked why they left them there rather than throw them away, the IV nurse said it was so the oncoming shifts could keep track of what she was given that day. When I checked the IV bags, there appeared to be no times documented on the bag, only a date. • At approximately 2:30 PM my mom began to have symptoms of C. diff all over again and she began to feel very sick. I wanted to get her a cold washcloth for her forehead as she mentioned she felt like she was incredibly warm. There were none in the room so I went to the nurse's station and asked if I could get a couple washcloths for my mom. The two nurses looked either confused or annoyed, I couldn't quite tell, and the nurses told me that the linen cabinet was at the end of the hall and I could go get the washcloth myself. When I got to the end of the hall, the cabinet was literally an old wooden wardrobe with crooked hinged doors. When I opened it up it was complete linen chaos with gowns, sheets and towels in a disheveled mess on the multiple shelves. If it wasn't for the paper tape with notes marking what belongs where, I would have wondered if this was clean or soiled linens. • The facility provides long term and short term care so some patients are merely temporary patients and others live there. On each floor however, we noticed that patients in their wheelchairs would all gather in the hallways and just stare at the nurse's stations or gather and just sit in front of the escalator doors. Apparently no one cared that this restricted the flow of traffic and created a hazard in case of a fire or emergency. • The facility administrator let us know that they really seemed to drop the ball with my mom so if we found another facility or wanted her to go somewhere else that they would pay to have her transported. When we finalized the decision that we would be getting my mom out of there, suddenly people were trying to come into her room like crazy wanting to fill out their records for my mom's care (these included initial patient evaluation forms which should have been completed the day she arrived, vital records which should have been completed throughout the time she was there, and cognitive evaluations which also should have been completed when she arrived) most all of these requests were left unfiled and we sent nurses away since at that point in time my mom was already feeling incredibly sick, yet they were only concerned with their forms and whether they could get her to sign them. If 1,600 words of warning isn't enough, let me summarize by saying this: if you care at all for someone DO NOT let them be put in this nightmare. A lack of professionalism, cleanliness, competence and concern are just a few of the things you will encounter.
October 21, 2015
I am a friend or relative of resident
The facility is absolutely gorgeous but looks are very deceiving! I cannot give it any stars. If you or a family member need care go elsewhere!! If you expect them to answer questions or communicate important information they will not! They have a beautiful giant fish tank and valet visitors parking but don't look for a doctor you won't find one! When a doctor does show up they do not care and do not even listen to the heart, the lungs or give you any information. It is basically medical purgatory! Much needed medicines will be administered anywhere from a half hour - two hours late. If you or your loved one cannot get out of bed then sitting on the bed pan for long periods of time will be what you become accustomed to and if the bed pan isn't an option then you will sit and wait for someone to help get you changed and cleaned up until you have no dignity left! Look, I know it isn't a glamorous profession but it is the job these people chose to do. It is sad that they lack the staff, compassion and understanding that is needed and expected when someone is so gravely ill they need to depend on them but hey, thanks for parking my !
September 18, 2015
I visited this facility
My mom was in The Heights for almost (2) weeks. I live in Michigan & getting information from anyone that works there is impossible. 9 times out of 10 the main phone # just rings & rings with no answer. One time the inept person that finally answered (after 7 attempts) transferred me to McCarran airport. When they discharged my Mom, they did it at 7:00 at night & did not notify the family in Michigan or the assisted living facility that she lived in before she went into rehab. That place is severely understaffed, rush you off the phone when they finally DO answer it & just tell you everything is fine & they'll see what the doctor says. I never got one single solitary phone call from that place from a nurse, a doctor or a case worker. My Mom came home weaker than when she went in. I hate it there but it's only (1) of (2) places with Humana insurance. BEWARE !!!
May 05, 2015
I am/was a resident of this facility
I've actually been taken into by The Heights of Summerlin right after I broke my hip. I was there for maybe two weeks, and I didn't care for it. I hardly remember any of the staff. In fact, I don't remember any of them because I hardly had any interaction with any them. They just brought food and away they went. I was in a great big ward with a lot of people. They had curtain dividing the different beds. If the curtains got drawn back I could see my neighbor and then we could talk, but that was it. I never saw anybody but the caregivers who worked on me. I never saw anybody from the outside because I was just in this curtained room.
August 02, 2013
I am a friend or relative of resident
My mother was a patient at the heights recovering from surgery. She was there for 2 weeks. This place was borderline negligent. The Heights is severely understaffed, and communication is awful. No one answers the phone there at nurses stations and I had to fly out from the east coast to advocate for my mother. Her morning meds often arrived in the afternoon, and the physical therapy was minimal compared to what she should have received. Employee morale is awful and so their customer service suffers. My mother contracted c diff but it took many conversations for them to even take it seriously enough to test her. I would not recommend this place for anyone. She is home now and doing much better now that she is out of there.
May 31, 2013
I am a friend or relative of resident
Shpuld have more people on staff with better service provided. Create a better service oriented establishment and take better care of the customers. The cna's though were very good, also the people who did much of the labor were good.
June 04, 2012
I am a friend or relative of resident
i had my mother at this facility...she was in eru...they are poorly staffed...one nurse to almost 25 patients...i overheard the day nurse asking the director of nursing for more help...the director told her no...just deal with it...the patient count is low and your lucky i gave u the staff you have....the nurses on that unit were care and great....all shifts treated her well....she was on isolation for an infection and the staff used proper precaution everytime they came in the room....meds were accurate...doctor leela was fantastic....nurses i would like to thank...charly, michele, kim. three wonderful nurses who should be thanked for working so hard with such little praise.....
April 18, 2012
I am a friend or relative of resident
Unfortunately, i have NOTHING good to say about this place.Neglect, mistreatment are the first words out of my mouth. My Grandparent suffered here and i blame the adminsitrator for not following through. Lack of help, poorly trained maybe? I mean is this the way we treat our elderly who are confined to wheelchairs, lack hearing & vision? They depend on the help to feed them, move them and show some sort of care. Leaving my grandma on the toilet for two hours, not turning her and getting sores? I hope they fire some help, hire new and more help. Maybe medicare, mediciad, Aarp will look into this??
See all reviews (14)
See fewer reviews
Features of The Heights of Summerlin
---
Medicare (ratings last updated: 06/16/17)
Health:
Overall:
Quality:
Staff:
Medicare Provider Number: 295083
Ownership Type:

For Profit Corporation

Date Certified:

05/01/2017
About The Heights of Summerlin
---
The Heights of Summerlin is a nursing home in Las Vegas, NV that provides patients with skilled nursing care as well as private or shared accommodations. Contact The Heights of Summerlin for more details on housing, services, and rates.
Map
of The Heights of Summerlin
---
Request Info