Talk to a Family Advisor: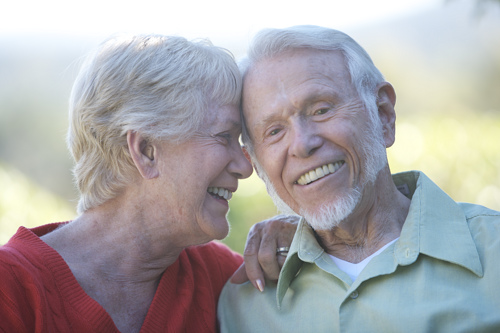 Top nearby Nursing Homes
Reviews of Alaris Health at Belgrove
---
Based in fact
December 08, 2016
I am a friend or relative of a current/past resident
This facility apparently has no guide line for visiting. If there are they are not inforced. While we limit our family and friends to two people in the room our roommate would have up to five. It's not just their family was inconsiderate but the staff fails to control the healing environment. This is not limited to in-room noise but also the staff and patients that congregate at the nurses station (which features a sign reminding staff to be mindful of the noise level) which is adjacent to patient rooms. Regardless of extra cost, a single room is the best way minimize in-room noise. In other postings CNA's were singled out as non-responsive and detracted by need to descuss their social lives and attend to their cell phones. This is not one hundred percent true but if you hit the call bell and get no response and have to give a CNA a dirty look to get her to put down her cell phone to give a patient attention than there might be a problem. The first sentence on their website is "Founded on a tradition of health care excellence ...". Sadly it should read 'maintaining excellence is too expensive and much work so be prepared for mediocrity in healthcare.'
---
LadyDi63
October 13, 2016
I am/was a resident of this facility
I am a current 53 year old patient @ Alaris Health @ Belgrove. The only reason I came back here again is because of the location. The best part of this facility is Physical Therapy! A lot of the staff are good at what they do except when it comes to the CNA's who do the late night shift starting at 11 pm. I had to have my knee replacement removed because of infection, so now I just have an Antibotic Cement Spacer in my leg. I can walk a walker but I can only put minimum pressure on my leg but I need assistance getting in and out of bed. I pushed for assistance on three different occasions and here is the outcome: The first night that I got here was a Sunday evening. I needed assistance to get out of bed to go to the bathroom . The CNA that came to my room was a young lady. I had to tell her that she has to hold my leg to help glide it from the bed to the floor. She looked at me like I was crazy and then reluctantly put gloves on. She was going to let go of my leg before it touched the floor. Coming back to the bed was worst, I had to again tell her that she had to assist in getting my leg back on the bed also. It was so painful when that was being done. On this other occasion when I needed assistance , the CNA that came in was of the age where they should be retired. I pushed the button for assistance and when she came in I was shocked. I again had to let the 'trained CNA' know that she had to hold my leg to glide it off the the bed. To the floor. She barely made it and that too was a painful experience for me and I think for her too! The following late night experience was by far my worst so far! I pushed the button for bathroom assistance again and low and behold it was the same person from the night before! I again had to let her know that she had to hold my leg to glide it to the floor.That was very painful! Upon my completion in the bathroom I again needed help to get back into bed. I sat on the bed and was waiting for the necessary help to get in bed from the CNA and she's just standing there looking at me! It's now getting very painful for me with my leg down waiting for help and she still just standing there looking at me. I think that she was waiting for me to do it myself! By now it's so painful that I screamed for the nurse to help me and you would think that it being a licensed nurse coming to your aide that it would be alright...WRONG! The nurse lifted my leg so fast to put it on the bed that I literally screamed from the pain! After that I just wanted my pain med shot to ease the pain and I wanted the both of them to get out of my room ASAP! The nurse left and came back fast with my pain med and was about to administer the shot in the wrong location! I being the patient had to tell him, the licensed nurse that they don't administer my pain med through the IV anymore. He went back out I guess to check and when he came back he asked ME where did I want the shot! Mind you I'm in way too much pain by now!
---
christinehunkele
March 01, 2016
I am a friend or relative of resident
his place is the worst! My grandfather was here twice and the care went from poor, the first time, to absolutely atrocious the second time. The nurses and aides were inattentive (always on their cell phones) and anytime I asked them to do something for him, they made it seem like I was inconveniencing them. When I would ask questions about why there were doing something (the place got his diet wrong so many times I lost count) - they would tell me not to worry. Uhh hello, yes I'm worried, you guys make far too many mistakes! There is a complete and utter lack of communication with patients and family. It's disgusting. My grandfather, who is of sound mind, started having random bruises and contusions that appeared on his arms and legs, and no one could tell us where they were from, not even him. And the place is dirty, like very dirty. The bathrooms that visitors are allowed to use are rarely cleaned, and the pantry - vom. I visited on a regular basis and the same poop on the floor that I notified staff about had not been cleaned. I was told that the cleaning service had off so it would have to wait. DO NOT SEND YOUR RELATIVES HERE. I am so glad we got my grandfather out and will not be sending him back. It's sad because Alaris has a good reputation, just not this one! I will say that I have only heard good things about the physical therapists, and have seen first hand them being kind and patient with my grandfather. Too bad they couldn't be there 24/7 for him and forgo the awful nursing and aide staff!
---
calp
February 29, 2016
I am a friend or relative of resident
I believe that the patients are getting adequate care. Some of the nurses are wonderful; others are just pill pushers. The aides are good and help in many ways. The rehab area is diligent in their work and always pleasant and helpful. The social worker is lacking many skills. She does not return calls promptly and confuses things all the time. She is no help at all. She should be the "middle man" between the patient and their families and only calls when she needs information. Alaris needs a new social worker to help the families not confuse them. She works on her own schedule not with families trying to balance home/work/Alaris/sick family members.
---
home32
March 06, 2015
I am a friend or relative of resident
The lack of communication between Alaris and the family is very disturbing! They were giving my brother the wrong medications and it took them 3 weeks to FINALLY have a meeting about his therapy program. The only dept. that seems to know what's going on is therapy. The social worker and admin staff do not speak to each other, let alone family. This place also doesn't know how to care for a special needs adult. The aide's and nurse's just leave you in your room and hardly check in on you. Or they wheel you out into the common room and let you sit there all day to make their jobs easier. This place needs a complete over haul of policies and personnel. They need to learn to communicate with families much much more than they currently do. I gave 3 stars b/c the therapy group is the only group doing an outstanding job!
---
Caring83991650
September 01, 2014
I am a friend or relative of a resident
My dad and my aunt were at Alaris Health at Belgrove. It seemed like the social worker is doing wonderful work. The nurses are very nice and did their job as much as they can, so I have no complaints, but the doctor was terrible. I think they need to improve the visitation of the doctors. They have to pay attention and be aware of what's going on with the patient, examine the complete body of the person who is sick, according to what is the situation.
---
About Alaris Health at Belgrove
---
Alaris Health at Belgrove is a nursing home in Kearny, NJ that provides patients with skilled nursing care as well as private or shared accommodations. Contact Alaris Health at Belgrove for more details on housing, services, and rates.
Features of Alaris Health at Belgrove
---
Medicare (ratings last updated: 06/16/17)
Health:
Overall:
Quality:
Staff:
Medicare Provider Number: 315366
Ownership Type:

For Profit Corporation

Date Certified:

05/01/2017
Location of Alaris Health at Belgrove
---
Request Info
Get full access to reviews, cost information, and amenities