Sea Cliff Healthcare Center
| Nursing Home
18811 Florida Street, Huntington Beach, CA, 92648
Talk to a Family Advisor: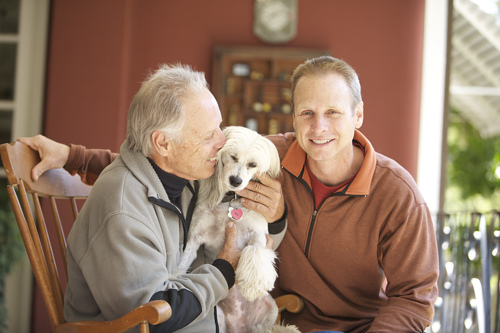 Reviews of Sea Cliff Healthcare Center | Nursing Home
---
it's a shame
May 08, 2017
I am/was a resident of this facility
This place is by far the worse facility i have ever been to. The CNA,s are lazy and slow, they dont clean you up very well. They will wipe you but dont change all the sheets and get an attitude is say something, now you are label a mean person. They talk about there love than assisting people in need. They tease some patients who have mental issues and laugh at them. The food is terrible here, trust me i can send pictures of the crap they serve here. I can go on and on but the more I think about it the madder I get. If you really value your loved ones do not send them here. I am working with my insurance to get me transferred now. No one should have to live like this.
---
VeryAngry!!!
January 13, 2017
I am a friend or relative of a current/past resident
I have been to this facility a number of times and I can say without a doubt in my mind that this facility is a horrible place. I have met perhaps only 2 friendly staff members who, rather coincidentally, left the facility. Other members of staff have proven time and time again to be uncooperative with patient needs and doing the absolute bare minimum. A facility that refuses to adhere to family & visitor concerns should raise major alarms however I have come to realize that not enough people who have the power to do anything care enough to even look into the many startling claims that are being made by the people who reside and come to visit loved ones at Seacliff. It is as if these nurses don't actually care about their patients, going out of their way to defend their inaction by making accusations against the visitors and the patients themselves! What makes me sick is their lack of empathy. I understand some patients are troubled and cause repeated fuss, however to refuse to even answer their calls borderlines abuse! I have seen urine left sitting in the middle of hall ways, an acrid smell of feces right as I step through the door, blatant disrespect towards another patient's wife who has witnessed this debauchery, and a horrifying number of times the nurses have shown either neglect or incompetence. A recent outbreak of the Norovirus has seen nearly the entire facility infected. They still have not maintained a hold on the situation. Visitors have gotten sick, healthy patients are quarantined with the infected, and the nurses are negligent in wearing gloves and other protective garments when switching between rooms and between safe and infected zones. This virus is atrocious and can easily kill a baby or an elderly person just by the dehydration alone. Please, if you are considering placing your loved one in a facility, do NOT send them here. If you have no other choice please be aware of these problems; see them for yourselves, and do your research.
---
Pam624878
August 22, 2016
I am a friend or relative of a resident
We moved my mom to Sea Cliff just a month ago. She has only been there for four weeks. It's a little place. One side is a nursing home, and the other side is assisted living. I don't see the same activity level. It's an older, two-story structure. It reminds me of an old-fashioned hospital. Some of the rooms have two people in them; there are bookshelves between the two people. Also, some people have their own rooms.
---
Marie-Marie711
March 24, 2016
I am a friend or relative of resident
This last month a family member needed extensive and serious heart surgery. This process alone was intimidating and created a lot of anxiety for all of us. To make this already difficult situation worse, this particular family member is, to put it simply and honestly, rude and difficult. We knew he would require care at a skilled nursing facility, his doctor prepared us for that. Knowing he would go to a facility made us so uneasy. Nursing homes have a pretty bad reputation as is, through in a very difficult, stubborn, grumpy old man and you get disaster. We were very concerned about him, his well-being, how he would be treated, and the level of care he would receive from the staff. Staff, mind you, that we knew he wouldn't treat the best. We were referred to Sea Cliff by his surgeon, a top rate heart surgeon in OC and we set up our initial meeting… let me just say... WHAT A BREATH OF FRESH AIR! From the beginning they took the time to ease our concerns, answers all of our questions, they bent over backwards to work with "M." As we feared, "M" was rude, often totally mean, and so unreasonably, unnecessarily difficult… That didn't change the kindness, gentleness, or love that he was shown or the level of communication that we received as his family. "M" left after creating havoc and just making a huge mess of things, but the staff at Sea Cliff never waiver in their commitment to "M" or to us. They kept their eye on the prize which was to help "M" recover and heal, they did so with love and patience, and tirelessly and thanklessly pouring themselves out for the good of their patient. I have often heard that that the measure of character isn't how you treat those who are easy to like or to love, but how you treat those who are impossible to love. Well, Sea Cliff has the most upstanding character instilled in their staff from the leadership all the way down to the bottom. I will be forever grateful for the level of care and concern that was shown not only to "M" but to us all. They truly set the bar high. We were so impressed that we have actually had "M" recover their twice. If we ever find ourselves in need of a skilled nursing facility, we know where we are going. Sea Cliff is truly second to none.
---
Caring110790050
July 15, 2015
I visited this facility
My stepdad is currently at Sea Cliff Healthcare Center, and so far, it's OK. The staff is very helpful, but the amenities aren't that great. They do have constant activities. He is sharing a room, and the room is new, nice, and clean. Overall, the room is nice. He says he is OK with the food.
---
JMHB
May 07, 2015
I am a friend or relative of resident
My grandpa was recently put on hospice and went to Sea Cliff. Though he was only there for about a week before he passed, I am grateful for the compassion that was shown to him and the rest of my family. I had visited a church member here a few years ago and the building has been remodeled since then. Before there was carpet and it smelled like you would imagine a nursing home would. I was pleasantly surprised when I walked in because I wasn't hit by a wall of odor. I know there has been a change in administration since then as well so it seems like a night and day difference.
---
Tripping daisies
May 07, 2015
I am a friend or relative of resident
My aunt was at SeaCliff for a broken hip. She had surgery and was there for therapy. She was a difficult lady to get along with sometimes but she loved the nurses and the therapists. The staff always took the time to tell us how she was doing and allowed us to participate in therapy. It was a good experience for her and the family.
---
Caring109610750
April 20, 2015
I am/was a resident of this facility
I broke my back two years ago, and they put me in Sea Cliff Healthcare Center for 2 months. Everybody was very nice, and they took good care of me. They were very attentive. I wasn't impressed with their physical therapy; they didn't have the equipment. It was very clean, nice, fairly large, and fairly new. The room was very nice. At one time, it was a 3-bedroom, but they changed all the rooms to 2 so there was ample room, and I had a window view so that was good.
---
Acer1443
January 29, 2015
I visited this facility
My mother came to Sea Cliff after getting her hip replaced. The staff were very friendly and genuinely care for her! Therapy was really great giving us many updates on her progress! The nursing staff was also very helpful always coming to help. And the food was good and they had a great substitution list so if my mom didn't want something they always got her something else that was great! I would definetly have my mom come here again
---
NativeOCgirl
January 29, 2015
I am a friend or relative of resident
I have been in orange county for 55 years and have had many friend and family members require care or rehabilitation in a nursing home, and must say I was very impressed. 1. Facility was clean and tastefully decorated, hotel look. Very pretty loved the beach theme. 2.Jenny director of therapy was so informative and showed me the Newly renovated gym 3. Patients and staff smiled as we went through the facility. Spoke to a few families and they only had good things to say, that was reassuring. 4. Parking no issues! Very convenient 5. Five stars - tough job , I do not know how people do it day in and day out. They deserve a big thank you!
---
Caring103145650
December 18, 2014
I visited this facility
I went to Sea Cliff HealthCare Center for a visit. It was a quiet place, and it's clean. They had an alarm at the door, but sitting there for 10 minutes, it didn't look like they were too many people working. They told me that they would call me, but they never did.
---
caring92349950
August 28, 2014
I visited this facility
For the few days that my mother-in-law was at Sea Cliff Healthcare Center, it was great. They really were very caring; the place was nice and clean; it had a very homelike feel to it. It smelled nice and it did not look like a hospital. I mean, I have a stereotype in my mind of this type of facility -- I thought it would be more of a hospital or a cold place, but it looked like a beautiful home inside. The staff was nice, and as soon as she arrived, they washed her hair and bathed her. That was one thing the other facility did not do, and it took several days just to wash her hair, so it was very greasy. It was a bright and airy facility, and I have nothing but great things to say about it. I know that my husband -- being it was his mother -- was very, very happy with the place. I haven't tried the food because she was only there for a few days, and she was on the liquid diet. The first time that I had gone there was the day that she had passed away. My husband and his brother were the ones that went and reviewed and researched the facility. So, I just want to encourage people to do research if they feel there is going to be a long hospital stay or if their loved one is going to go through rehabilitation.
---
fIGHTING FOR THE RIGHTS OF THE SICK
June 17, 2014
I am a friend or relative of resident
iF i COULD GIVE A NEGATIVE 100 i WOULD......Some staff awesome But 2 caring nurses and CNN can't run a entire nursing home. Food is terrible. Every meal is incorrect. My friend has seen 4 people die. No dignity. No respect. No compassion. Don't send a loved one here. Senior staff doesn't care. And if you voice a concern They penalize you. Kirk and administration DOESN'T return calls. Its smells like urine and feces. People continually call out help me..or I need water..help help. The buzzers go unanswered. The good people there deserve a reward. The administrators deserve a fine. This place is abusive and depressing. Avoid it at all costs!
---
Caring78298050
February 24, 2014
I am a friend or relative of a resident
Mom is at Sea Cliff Nursing Home. I would highly rate this facility because it's clean and the staff are on top of the care at all times. Mom is really well taken care of there. I was not able to eat there, but the smell of the rest of the food and the people eating it seems to be very happy.
---
CA1
January 08, 2014
I visited this facility
Very clean facility, they have changed management in the last year and done several renovation upgrades. The staff were friendly and smiling when I visited.
---
Walter8
October 30, 2013
I am a friend or relative of a resident
My father-in-law is at Sea Cliff. The rooms are excellent and the staff are very accommodating. I'm really not sure of the activities because he does not do any; he has dementia. A suggestion that I can think is that they need to lower the beds in the rooms.
---
truth22
October 25, 2013
I visited this facility
My grandpa was put into this SNF and unfortunately passed here, this place was horrible from the begininng. Staff was rude, unfriendly, and seemed like they didn't really know what they were doing. Once, my family and I went to visit my grandfather, he was chewing on the oxygen tube...we asked the nurse to pay more attention... especially cause my grandpa was hard of hearing and didn't speak English... she kind of laughed and said " we can't monitor each patient, and he's hard of hearing??? omg and he doesn't speak English?" I was like what??? wasn't she supposed to know that??? HORRIBLE EXPERIENCE HERE. DO NOT TAKE ANY FAMILY MEMBER HERE!!!!!! Oh I also want to add...while I was visiting, I was sitting in the lobby and I heard an elderly woman yelling, "nurse, help, nurse, please, my back.... for about an hour... the lady either finally got help or she got tired of yelling. Seriously this place is BAD!
---
ichosedownthestreet
January 25, 2013
I visited this facility
I recieved a list from a hospital case manager of snf in HB. This was my second stop. Parking lot was big. I walked in and thefirst thing I recall was the smell. I had to wait for help by the receptionist desk. This women was unfriendly and seemed as though she was on a personal call. After 5 minutes she called someone to show me around. This women who toured me seemed bored and I felt like I was wasting her time. The hallways were dirty and the staff were not wearing a smile. Checked out the therapy rooms were fairly descent. After this awful tour I went down to Beachside Nursing Center. Parking was bad BUT I walked in to a aroma of cookies and a welcoming receptionist. I was given a tour by a employee who was sweet, knowledgeable, and most of all had the time to answer my questions. The hall was cleaned and I even met the rehab director. Between my 3 tours Seacliff was the worst. My mom was placed at beachside with no regrets.
---
Chris10
October 30, 2012
I visited this facility
Staff was rude and lazy. They seemed over worked and as if they did not care. The facilities were run down you can very easily tell that these places are dated and need serious repairs. Cleanliness was another factor. The cleanliness was awful. We put our loved ones here so they can be taken care of not ignored and left to fend for themselves the majority of the time.
---
About Sea Cliff Healthcare Center
---
Sea Cliff Healthcare Center is a nursing home in Huntington Beach, CA that provides patients with skilled nursing care as well as private or shared accommodations. Contact Sea Cliff Healthcare Center for more details on housing, services, and rates.
Features of Sea Cliff Healthcare Center
---
Medicare (ratings last updated: 06/16/17)
Health:
Overall:
Quality:
Staff:
Medicare Provider Number: 555249
Ownership Type:

For Profit Corporation

Date Certified:

05/01/2017
Location of Sea Cliff Healthcare Center
---
Request Info
Get full access to reviews, cost information, and amenities