Talk to a Family Advisor: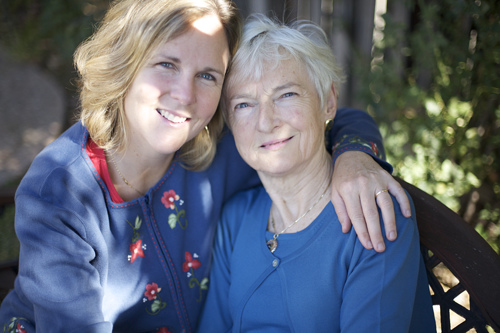 Top nearby Nursing Homes
Reviews of Care One At Wellington
---
unanim
June 30, 2017
I am a friend or relative of a current/past resident
Horrendous place. Aides are rude. They bully the patience. They leave them in urine. Extremely lazy. The worst place to bring a loved one. The head nurse has no control over staff....margarita is so rude. They actually roll their eyes when you talk to them. The place should be shut down!!!
---
legal-review
May 20, 2017
I visited this facility
Regardless of the level of care provided by staff to individual patients and the amenities of the facility, Care One operates with a critical level of mismanagement at the social services level and through to administration, Their work is not coordinated with the medical staff which adversely affects the care prescribed and the patient prognosis, Social workers failed to contact me despite my repeated phone calls about my brothers condition and discharge then misrepresented their response when challenged, My brother was recently discharged in a hasty manner without being given requisite prescriptions for heart disease (defibrillator and congestive heart failure) diabetes, severe hip arthritis (requiring pain medication pending surgery), anxiety and antibiotics. After 5 days, my brother still does not have his medication despite that I was told the prescriptions were called to CVS. CVS, Rite Aid all pharmacies called have no prescription Hackensack Hospital can't help & now on the weekend medical doctors are unavailable. The Caring and professionalism at the staff level that determines a person's future is lacking.
---
mark-s1
May 19, 2017
I visited this facility
This place needs to be investigated by state. It smells like urine. The Nurses and CNA's are rude and Management sit in their offices and do nothing about it. Maybe Management needs to be changed. Starts at the top.
---
a recent resident
April 28, 2017
I am/was a resident of this facility
I was recently there after a hospitalization and have never been to a rehab facility. I'm a bit disappointed with some of the reviews but respect everyone's experiences. I personally had a positive experience. I am a firm believer that one bad incident or person should not capture a whole experience. There are a lot of caring workers who listened to my concerns and helped be get better. There were a ton of activities and the dining was enjoyable. The therapists were motivating and my MD was hands on. No they were not perfect but they listened and cared. I would recommend care one at Wellington.
---
Anthony D
April 02, 2017
I am a friend or relative of a current/past resident
My father came here after a total knee replacement. His therapists were extremely helpful and made the process a breeze. He was evaluated the night of admission and they let him know what to expect through the whole process. His nurses were all very helpful and overall we had an amazing experience. We will be returning when he has his other knee operated on!
---
nikkisaf
July 11, 2016
I am a friend or relative of resident
My mother was admitted for wound care. Upon admission, she waited FIVE days to receive the necessary prescription to keep her skin moist. After talking to the admission director, social worker, and reaching out on Facebook, finally the prescription arrived. it was for the smallest tube sold on the self. needless to say, improper wound care has led my mother back to the hospital with a massive infection and ripped skin. This place is terrible. Lacks bedside manner. Very delayed with responses over complaints. To keep going back to nurses who cannot help is ridiculous. This is mother's second time in this facility and the conditions has worsen. Don't believe the website. This place is the pits.
---
dmp4u2
May 23, 2016
I am a friend or relative of resident
My mother was sent to Care One At Welling on a Friday afternoon after a hip replacement. There were 2 reason for her going to a rehabilitation facility; 1,. she wanted to ensure someone would help her to the bathroom and 2, to receive physical therapy to aid in her recovery. I met with the admissions director prior to her going to this facility and was told she would receive physical therapy twice a day and how well she would be cared for. She arrived on Friday afternoon and by Saturday morning she still had no wheel chair or walker to get to the toilet. I asked a nurse 3 times for a wheel chair on Saturday so I could take my mom to the bathroom myself, I was finally given a broken wheel chair. No one from the staff offered to assist, just gave me the broken wheelchair. She was given medicines she was not on before she got to the facility and there was no explanation for the medicine when I asked the attending nurse for the information I was only told it was for two week and the chart could be checked for the reason however it never was checked. The information was only received as I was removing my mother from the facility. For the two days my mother was there she was consistently made to wait for over twenty minutes for someone to come and help her to the bathroom. Her roommate called the staff on her behalf to no avail,The staff was unresponsive. A patient went through my mothers personal belongs, it was witnessed by the roommate and the staff had no idea this patient was in my mother's room and the staff referred to this patient as" not being all there". How dangerous could this situation have become. She received physical therapy once each day and not twice as she was supposed to. The therapist stated he forgot my mother and further stated the broken wheel chair she was in was not fit for a patient. The lack of care and the poor care provided to my mother resulted in me removing her myself on Sunday. I regret that my mother went to this facility and would not recommend it to anyone. Many of the executives apologized once I told them I was removing my mother. They tried to implore me to leave her there but I was not convinced she was would be safe or they would provide the care that was being paid for and and their staff promised. I wondered if they wanted me to leave her there so they could continue to bill Medicare for services they were NOT providing.
---
LorraineStern732
August 17, 2015
I am a friend or relative of resident
I am so relived that our family member is no longer at Care One. Her condition was rapidly worsening because of the LACK of care she received while there. My husband and I visited my mother-in-law and were stunned to learn that as of 2:00 p.m. she had not received lunch, it was nearly 3:00 p.m., she had not eaten since 8:30 a.m. and she is diabetic! The next day her "diabetic" meal was full of carbs and sugar! She nearly fell while trying to get to the bathroom, fortunately a visitor to her room mate, was able to escort her to the bathroom (she could no longer wait after buzzing for assistance). She was to receive physical therapy and it was not provided on a consistent basis. Nothing was regimented other than high doses of pain medication which left her nearly incoherent. We had to sign her out and almost immediately, she showed signs of improvement!
---
aberberi
August 10, 2015
I am a friend or relative of resident
This place is horrible. My mom came for hip replacement rehab here. They took her to the bathroom and left her there for over an hour. They refused to give her bed sheets for her bed. Only put the matress cover on and left at that. The nurse gave all the medications at once with out explaining what they were and what for. Her BP was very low, they never bothered to check it. Staff is very rude as well, it seemed like every request you had was a very big inconvenience to them. She got transferred to the Paramus location the next day in the evening.
---
lindita
August 10, 2015
I am a friend or relative of resident
They do not provide compassionate care. They all were beyond awful and very unprofessional. Upon arriving, my mom was given a bed without sheets. They seemed annoyed and bothered for asking for sheet to put over the mattress. They forgot her in the restroom when she had to try to bath herself with a piece of cloth. ( nurse went out and left her alone after hip surgery ) . She also wanted to lay down instead of sitting on the wheel chair bc she felt fatigue, the assistant said sit here because you have therapy and lunch later. She told her she wants to lay down because of her fever and low blood pressure. She replies very rudely. The nurse assistant didn't want the bed to be ruined regardless if my mom was uncomfortable sitting down. Her blood pressure was extemly low from transferring over and they were not monitoring it. They just left her there to lay down without help or moving her to avoid bed sores. They barley came to check up on her for rest room help and always gave the medication late or not at all. We are transferring out . This place needs new management because this system of best patient care is not realistic or acceptable. The food is also horrible. The 2nd floor smells horrible. The elevator is very small it allows one wheel chair at a time when it does work. Do not recommend at all. I wouldn't even give this place one star.
---
Keziah
April 25, 2015
I am a friend or relative of resident
This place is terrible. Please spare a loved one from going through what my mother did. Her glasses were stolen, had 3 falls while in their care and they missed giving her chemo medication for over a week. Needless to say I brought her home early. They should be ashamed of themselves!
---
Effie P.
March 10, 2015
I visited this facility
Two bed rooms very small for residents, especially if pt needs walker or wheelchair. Furniture too bulky, take up too much room. Bedspreads are pretty, but bulky making it hard to wheel wheelchair around their corners. The elevators are very small Only one is large enough for stretcher. The wait is long. In an emergency situation, this could be life or death for the patient. There is too long a wait for Bathroom assistance, and medications. Not all the assistants are courtious, some are very rough getting pt in and out of bet.
---
myle
December 09, 2014
I visited this facility
The place was the worst --- my family member had to wait 2 hours -- not just on one occasion but several for pain meds. The staff did not even tell the patient what medication she was taking, there was stool on diaper cloth pad-had asked to get a new one--and they tried to wipe it up with washcloth instead of getting new one, smelled musty and when requesting stuff like magazine or soda didn't get till the next day. Horrible place especially if a patient can help themselves.
---
Marie Martini Giannini
August 07, 2014
I am a friend or relative of resident
The social service employee tried very hard to intimidate my sister and I. She threatened to report us to the ste for elder abuse. Our mothers physician said there was no medical reason for her to be there. The girl needs a lesson in communicating with family members. Her THREATS did not work!!!!! We have been taking very good care of our mother......The nursing care and the therapist were wonderful.
---
Kathy23
April 17, 2013
I am a friend or relative of a resident
My cousin is in a very good facility which is Care One. I chose this facility because I'm a dean at a college and our nurses are there. She goes to movies, they do manicures and they do exercise. Everyday there are at least four different activities. What I like best about the facility is that they're keeping her and bringing her these activities as long as she's capable of doing it. She's not sitting in a room or lying in a bed. They can improve on the parking because there's not enough parking but I guess it depends on the time of the day you go. I'll definitely recommend this facility to others.
---
Joey1
June 21, 2012
I visited this facility
Overall the facility was not bad but it did have some short comings. Some of these that should be taken into consideration are that it is a little over crowded, isn't as nicely decorated has some of the other places in the area. In terms of the positives the care seems to be adequate, there are lots of different activities for the members to participate in. But for someone reason the atmosphere of the place seemed kind of depressing and wasn't really a place that I would like to have a loved one live at. Most of the members didn't seem to be too happy. The members ranged from long term residents to individuals that were there for short term rehabilitation and thus planned on going back home once they were doing better. But if you are on a budget and are unable to afford some of the other more expensive places in the area this would not be a bad option.
---
Acclassen
October 19, 2011
I am a friend or relative of a resident
Upon entering the facility it is a lovely place it looks quite upscale and overall warm feelings as you walk through the door. The staff are quite friendly and helpful always attentive, there is always someone around to assist you or your family memebers and you never feel like your on your own. My grandmother loves it here she says the nursing staff is some of the friendliest she has came across in her few years of being in different rehabilitation places and other homes. The Doctors that come in seem to truly care for their patients and if there is a emergency the staff at Hackensack University Medical Center is right across the street so you do not have to wait for someone to come miles in a bad situation. The recreation directors try and get as many of the residents involved in activities throughout the day and the aides help when the resident can not participate alone. All and all it is one of the best assisted living facilities I have been to and I have been to alot in my profession, I would definately recommend them as one of the top 10 facilities in the area.
---
About Care One At Wellington
---
Care One At Wellington is a nursing home in Hackensack, NJ that provides patients with skilled nursing care as well as private or shared accommodations. Contact Care One At Wellington for more details on housing, services, and rates.
Features of Care One At Wellington
---
Medicare (ratings last updated: 06/16/17)
Health:
Overall:
Quality:
Staff:
Medicare Provider Number: 315152
Ownership Type:

For Profit Corporation

Date Certified:

05/01/2017
Location of Care One At Wellington
---
Request Info
Get full access to reviews, cost information, and amenities