The Cottages at Brushy Creek
Talk to a Family Advisor: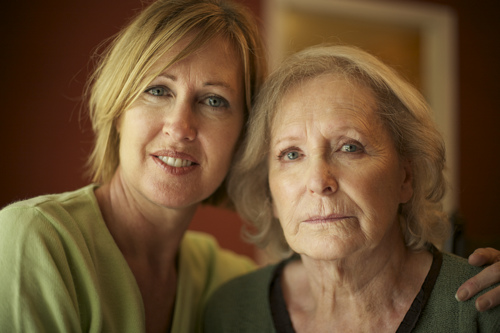 Reviews of The Cottages at Brushy Creek
---
RSchulte
July 15, 2016
I am a friend or relative of resident
The facility is extremely understaffed and the residents are paying the price. The quality of food is awful. There is a lack of communication. When my mom was a new resident in 2012, I was very pleased. As time passed, you could see frequent changes in staff along with discontent of the staff. There is not enough help for that many residents per cottage. I would not recommend this facility. When an issue is brought to the attention of supervisors, it seems to fall on deaf ears.
---
draughter
September 02, 2015
I am a friend or relative of resident
My Mom was at the Cottages for over 3 Years and just passed away! My Dad is there now!! The Staff is wonderful and the facility is clean. However since they have collected well over 200,000 thousand dollars you would think they would send someone to attend the service for my Mom!! I remember how Poppy called with Glee about good news for My Mom about a room available after she saw Dad's bank account and a miracle a room available after Dad had a bad fall and needed care!! I feel that they really dI'd not have any physical therapy for Mom and not sure about Dad!! The Decor is Beautiful though!
---
Caring110109750
July 13, 2015
I am a friend or relative of a resident
My grandmother is at The Cottages at Brushy Creek. That's where she is doing her rehab. Her experience has been good, but we have had some issues with them as well, so I'm not 100% with them. It just seemed like they have more turnover, and there needs to be more nurses because I think that they're spread too thin. However, the facility itself is clean and nice, and they are friendly, but I just think that maybe they're spread too thin.
---
hgorrell
May 09, 2014
I am/was a resident of this facility
I went there for 3 weeks after a double knee replacement. I was anxious about going there after seeing all the bad and so-so reviews for The Cottages, but that was not my experience at all! I thought they took excellent care of me! Anytime I ran the buzzer, someone was there within 5 minutes or less, and I felt like the staff really did care about the patients. People need to realize that no place is going to be like home. I've visited elderly people in other places, and was often appalled by what I saw. This place is head and shoulders above most of these types of places. The food wasn't the healthiest in the world, but they did try to work with you as best they could, and it was pretty tasty for the most part. I would advise anyone needing pain meds to anticipate the need, and make sure you do not call for meds during the busiest times, like change of shift or meal times; but that is true anywhere. If you have realistic expectations, this is a very good place, with caring staff, and facilities are quite nice. Each individual room has its own 35 inch HDTV. I noticed no odors or negligence of any kind. Maybe some cottages are better than others. I was in the Magnolia Cottage, and can only speak highly of everyone there.
---
"praying I go with my boots on"
August 17, 2013
I am a friend or relative of resident
This is a beautiful facility, but my relative is not happy there. She keeps telling me that there is a "skelton" crew or that it is running by itself. That comment worries me. The staff is super nice, kind, and patient. BUT, I do agree with other's observations that, sometimes, there seems to be very few people around (staff). One major deficiency is the quality of food. Our relative does not eat often and she tells us her tables mates refuse to eat often. At the cost charged, this is a travesty. I think the administration could do better.
---
Cbramlett24
September 13, 2012
I visited this facility
The cottages is very Clean enviorment.The people Seem to be on top of things as they should.Very caring an Loving.Although They seemed to care they def. were strict on my grandpa going outside an eating he had to have a feeding tube an wouldnt let him go out side for fresh air But overall his experince there was great he felt like a baby and didnt like that very much but they took really good care of him an stayed on top of the most important things an made sure he was Comfortable.I would Def. recommened them to a friend there very clean organized an caring
---
Cary H
August 21, 2012
I am a friend or relative of a resident
Nice new buildings make up the Cottages at Brushy Creek which is something uncommon in my area. Many older nursing homes are still around. The facilities at the Cottages are top-notch. They have nice furniture, a nice wide screen television and even a fireplace though I think it may have just been for looks. They have a kitchen area where patients can walk up, tell the cook what they want and pretty much get what food they want to eat every time (within reason of course). Since the buildings new they have not accumulated a lot of wear and tear and it really looks like a lodge you would stay at if not for the nursing station in the middle of the room. Each cottage is a self contained entity and there is only a sidewalk connecting the various cottages. There is no central location in this type of setup. I think it is a great concept for those that can get around on their own. My ex-husband was bed-bound so he could not enjoy the amenities the Cottages had to offer. As great as the building and concept were, the staff there deserved a rating of 1 star hence my overall rating of 3 stars. There was suppose to be a nurse always present in each cottage but in off hours this almost was never the case. In fact one time when I was there after 11PM, there was only a cleaning woman in the cottage that my ex-husband was residing in. My ex-husband said they close his door off and not respond to his calls for help and I think that probably did occur. He was not so confused that he did not know what was occurring to him. My impression of the staff was that they most likely took shortcuts when no one but the patient was present. I don't know if you are looking for a recommendation or not. I would recommend the Cottages at Brushy Creek for anyone that was still able to do some things for themselves. I would not recommend the facility to anyone that was bed-bound or had a lot of dementia related problems as the staff was lacking in my admittedly unprofessional opinion.
---
jpsmoothy
August 21, 2012
I am a friend or relative of a resident
i hated the fact that my family put my grandparents in a nursing home bad enough, but when i saw how unhappy they were there it convinced me to never let my kids do that to me. the smell was the worst smell i've ever had the displeasure to encounter. the food looked nasty but was by all means better than hospital food. the staff seemed nice enough and i never had a reason to suspect any kind of abuse from them twards my grand parents. the whole thing just seemed wrong somehow. ive already told the people that are closest to me me that if i ever get to the point that i need to be cared for by an outside entity, that i am to be put down.
---
A2FZ37X4VH9R9B
April 19, 2012
I am a friend or relative of a resident
The Cottages at Brushy Creek was a very clean facility. It was fashioned like a lodge with stone walls and wooden floors. Each independent unit housed 12 patients. The cooking was done in the unit by a cook that would cook to order for those able to express their food wants. There was a center area with couches, chairs and plasma TV. These were the positive aspects of the facility.There too many negatives so I removed my father from the facility. The staffing level for nursed was substandard. Many times there would be no qualified medical personnel in the building and I would wait 30-45 minutes for a nurse to come from another building if I had a question about my father. One time my father fell out of the bed and 2 patients helped back in the bed as no employees were to be found. On several occasion my father had dried feces on his gown. The administrative people were terrible. For example I could have purchased an air mattress for 750 dollars. I only found out about this when I received a bill for 900 for air mattress rental (30 days at 30 dollars per day). I feel the administration was deceitful about costs and had zero interest in help the family save money. I would never trust those people even if they told me "water was wet"I would not recommend The Cottages at Brushy Creek to anyone
---
O'Neal
March 23, 2012
I am a friend or relative of a resident
Overall I was disappointed with my father's experience at the Cottages. The facility itself was lovely. As the name suggests, there are 10 or so cottages on a small campus, each housing 10-12 residents each. The buildings were newly built in a lovely Arts and Crafts style.The staff I dealt with seemed overall to be willing to help but unable due to strict rules about their authority. On one occasion while visiting my father, I felt sure he was suffering from a UTI. (I had cared for him at home for several years previously and was familar with his symptoms.) The staff member there at the time was not allowed to call the doctor in directly. She promised to work up the chain of command to find someone who could do this, which lead to me being finally called back at 3 am to be informed my father had a UTI.Conversely, the people in the billing office felt free to order whatever they wanted for my father without consulting me. When I went to pay the second months bill, it was 600 dollars too much. On inquiry, they informed me they had started renting an air mattress for my dad at 20 dollars a day. When I complained of the cost and not being asked, they informed me I could just buy the same mattress outright for less than the one month's rental.I saw no signs of any sorts of physical or mental abuse. And the cottage was always well maintained. But as one of the most expensive assisted living facilities in Greenville county, I expected much more.
---
About The Cottages at Brushy Creek
---
The Cottages at Brushy Creek is a nursing home in Greer, SC that provides patients with skilled nursing care as well as private or shared accommodations. Contact The Cottages at Brushy Creek for more details on housing, services, and rates.
Location of The Cottages at Brushy Creek
---
Top Cities for Assisted Living
---
Request Info
Get full access to reviews, cost information, and amenities