Kindred Hospital Greensboro Subacute Unit
Talk to a Family Advisor: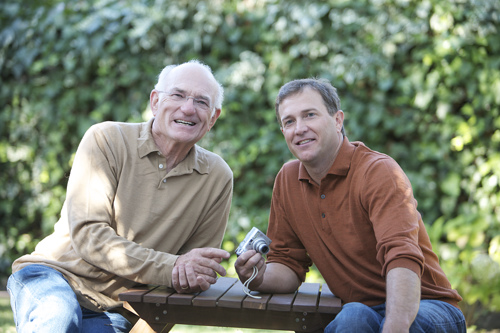 Reviews of Kindred Hospital Greensboro Subacute Unit
---
angiegarcia
June 24, 2017
I am a friend or relative of a current/past resident
Hello my name is Angie. My father was admitted to Kindred hospital on May 31st he was transferred there from High Point Regional hospital. He was doing fine until the June 2nd they noticed he was swelling all over his body that gave him lasix to help remove the fluid. It didn't seem to work the fluid had began to take over his lungs. So he couldn't breathe they placed him on a bi pap machine that eventually tore up his nose really bad. Eventually he had to be placed on ventilator with a Trac. The Dr told us on Saturday that my father qould not leave the hospital alive. On Sunday on fathers day my father heart flat lined 3 times. And the Dr said he was dead then his heart started to beat again with no issues. We spent the whole fathers day with him singing to him and comforting him. I stayed at the hospital with my dad day and night by his bedside only leaving when my sister came each day to take turn so I could leave and go home and take a shower and to eat. We were scared to leave him alone after fathers day he was improving his infection WBC level went down a big amount and his lung that had the pneumonia had began to clear up. He was doing so good Well that all changed on June 22nd when the respiratory therapist came in and gave my dad a breathing treatment. Then he cleaned the dressing on the  Trac. He then went to reposition my dad by pulling on his shoulder when he did he yanked my dad central line out of his corteriod artery and then he left quickly out of the room. Within a few minutes his blood pressure cuff that schedule to come on every 15 minutes started to alarm and it was dangerously low I saw all the blood everywhere and with him being on blood thinners it made it worse for him. I ran to get help no one would come for 5 minutes so my dad continued to bleed out eventually the nurse came and hooked up my dads iv medication for blood pressure and his heart medication to his dialysis catheter that was in his groin area so he continue to get his medication. But it was too late he had lost too much blood because on his left corteriod artery was already 99% blocked so the only way he was getting blood to his brain was with this one artery that bled out so he became brain dead. If you can please share our story to let others know what happened to my father so others can be aware. I have tried to get a autopsy done kindred Hospital told me that he was not a victim of a violence crime so that we would have to hire our own medical examiner.
---
Heartbroken1074624
February 21, 2017
I am a friend or relative of a current/past resident
My papa was sent to this horrible hospital for rehabilitation. When he arrived, he was told on pulmonary floor that he needed to be in ICU (had rapid heart rate and low oxygen level ). So what does uncaring staff do? 1) Doctor ignored that decision and sent him out of ICU anyway to a normal floor with complete disregard for my papa's serious condition. 2) Papa wasn't eating because they were giving him diabetic food when he was not even diabetic. 3) Papa (a brave, military war veteran) just wanted staff to shut the door and some privacy, so people passing by wouldn't see him exposed and naked when they pulled him out of the bed; this embarrassed him greatly, but staff didn't care. Fourth, they moved him to another room in the corner beside a man who kept falling out of bed and needed 24 hour care, so papa couldn't get to the bathroom nor sleep since staff came in constantly for that patient. So, he had to keep a urinal down below which turned his legs and testicles dark black until my stepmother brought some pads for him. I was appalled at this callous treatment from staff to anyone much less a military veteran who fought for their freedom!!! So, my papa couldn't eat, sleep and was stressed out. So, what do you think that will do to one with rapid heartbeat and low oxygen levels--lead to a fast demise, and that is exactly what happened, after only being there for FOUR days. When he was dying, there was no sense of urgency nor caring, I don't even know if this "staff" was truly qualified in this type of emergency. A nurse was arguing with another staff member over decisions being made for my papa as he lay dying and taking his last breaths. My papa was the most important thing in my life, and for him to die in that way devastates and hurts my family and I so DEEPLY. He didn't deserve that horrible treatment; he spent all of his life helping people. I rarely write reviews, but I had to do this for my papa because I know he would not want this to happen to someone else and their family. My papa's siblings and my brothers and sister tried but didn't make it in time to see Papa before he passed. My aunt was driving as fast as she could from Charleston, my sister on the plane trying to get to Papa and then to get my phone call that he was gone, and they couldn't even say goodbye. Can you imagine the PAIN!!! I would not even send my worst enemy to this horrible place. I ask staff who treated my sweet papa in such a deplorable manner and caused such pain to my family, "What if that was your own family member that was dying? Would you have treated them in the same uncaring, disrespectful way???
---
Tammy Parris
October 29, 2015
I am a friend or relative of resident
I want everyone to know that I am very impressed with all the staff involved in the skilled nursing care unit on the 3rd floor they have been amazing especially the nursing staff they r very caring some even feel like part of your family. I would recommend this hospital to anyone. David Augustine is TRUELY AMAZING he is very professional and caring he is TERRIFIC at his job THANK U SO MUCH!
---
1Souci
June 12, 2015
I am a friend or relative of resident
Realizing some people overreact to a loved one's death, but I'm hoping everyone will take my review seriously. My mom passed away in March of this year, and she was actually getting better prior to being transferred to this hospital. The first day she was there the doctor wrote she was being treated for cirrhosis of the liver, and said it was going to be ok. I remember telling the doctor my mom had never drank, smoked etc. He said "Some people get it genetically or from certain medications", it still made no sense to me. She was originally transferred there for acute renal failure, but the doctor has nothing about that in her entrance records. However, he did say she was going to get better, and would be on her way to a full recovery in a few weeks. My mom never got better, she developed a peptic ulcer, hepatic encephalopathy, Spontaneous bacterial peritonitis, Swollen abdomen, Malnutrition - the nurses would report her as being fed, but she never ate. She was placed on sulfa drugs and she was allergic to sulfa. There were so many things done to her, and just ignored. I am not kidding my mom was given a lot of meds she was allergic to, and she was never fed. She basically started starving to death which made her liver worse, and eventually died. The hospital is also very dirty, looking in some of the drawers in my mom's room there was something that looked exactly like mouse droppings. There were things left in the room from former patients such as pajamas etc. The cabinets were filthy and made of metal due to the fact they were original from the 1950's. It was a complete nightmare. Please do not take your loved ones to this hospital.
---
dlteer
June 05, 2015
I visited this facility
My Aunt was placed in this facility. She was treated like a prisoner. My Mom located 700 miles away called daily to check on her progress and could never get anyone to call her back. Case worker was rude, nurses were too busy to ever discuss her case. Doctor never called and was never able to be reached. The facility was old and dirty, It really seemed like a place that someone would go to on Medicare to die. Certainly not a place that encourages living and recovery. I would never recommend this hospital to anyone.
---
pch72271234
August 13, 2014
I visited this facility
We sent a patient here who was at a point that we really weren't sure he would make it. I went to see him today and he looks amazing. Your staff has done a great job with him. He has been very pleased with the care and is glad he came to you all. His wound is half the size it was before and he is much healthier. We look forward to partnering with you all more in the future. Take care!
---
Trusted1
May 01, 2014
I visited this facility
The building is older but they are spending substantial amount of money on renovations. The facility is a hospital and is able to care for very sick people. I was very surprised by their capabilities and they provide great care for the patients.
---
Bitter
July 07, 2013
I am a friend or relative of resident
My mother was sent to kindred for therapy was mistreated and only lived two weeks. I have nothing good to say about this place. We had never heard of this hospital but was referred by her doctor.
---
jksmith77
August 05, 2011
I visited this facility
This place was an old hospital, plain and simple and is still being used like one except for the fact they treat their patients like jail members. The building is deplorable. Standards are despicable. I cannot say enough to get you to stay away from this building. People in Greensboro should already know about this place. There is no kind of courtyard or area for the patients. This is practically a place that you take your family or friends if they are deaf, blind and dumb and that is if you don't even love them. I am sorry if this sounds brash or mean but it is true. The people that work there may be nice and doing their job but they should rip down the building and start over. It looks like an old sanitarium from the 1910's. The place smelled and it just had no "life" to it.
---
About Kindred Hospital Greensboro Subacute Unit
---
Kindred Hospital Greensboro Subacute Unit is a nursing home in Greensboro, NC that provides patients with skilled nursing care as well as private or shared accommodations. Contact Kindred Hospital Greensboro Subacute Unit for more details on housing, services, and rates.
Features of Kindred Hospital Greensboro Subacute Unit
---
Medicare (ratings last updated: 06/16/17)
Health:
Overall:
Quality:
Staff:
Medicare Provider Number: 345273
Ownership Type:

For Profit Corporation

Date Certified:

05/01/2017
Location of Kindred Hospital Greensboro Subacute Unit
---
Request Info
Get full access to reviews, cost information, and amenities