Virginia Highlands Hlth Rehab
W173 N10915 Bernies Way, Germantown, WI, 53022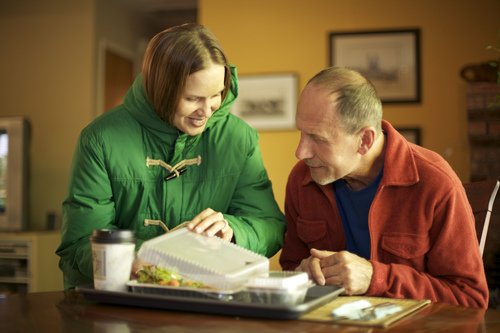 Reviews
of Virginia Highlands Hlth Rehab
---
Write a Review
August 29, 2017
Other
Clean environment. Caring staff
January 15, 2017
I am a friend or relative of a current/past resident
There are countless things done wrong while my grandma went here for rehab and never made it back home. They do not preserve the dignity of their residents, do not provide basic care needs in a timely manor, do not keep a safe environment for residents, do not keep proper records, do not keep up with accurate resident assessments, etc. Without going into deep details, I witness my grandma hit the call button and it take staff more than an hour to respond, I have witnessed them leave residents in the bathroom alone for more than 40 mins (there should be an every 15 mins check with residents in the bathroom alone), I have witnessed spoiled milk and food left in resident's rooms (to the point that I, the visitor, cleaned up the old food), I have witnessed liquid spills on the floor, brought it to staff attention as a fall risk and ended up cleaning up myself because staff did not, I witnessed a chair alarm go off in a room across the hall and staff yell down the hallway telling the woman to sit back down (these alarms are in place because the person has a fall risk and needs to be checked on immediately). If this is what is happening while I am there I can only imagine what is happening when visitors are not there. Staff was rude and made me scared to confront any of them with my concerns in fear they would give even worse care. This place has no care for the residents and if I could give them a lower score I would. Please do not send your loved one here. I do not want what happened to my grandma happen to anyoneone else.
April 03, 2016
I am a friend or relative of resident
1- Nasty front desk later with no filter or professionalism. 2- When I spoke to the Manager said they have half of their guests are diabetic and are a 4-store residence. However, now my dad just let me know they gave him the wrong insulin and "it is the first time it's ever happened." are you SERIOUS!?!?! They are playing with my dad's life. DO NOT go here! 3- Oh, and the food is worse than high school cafeteria food given to you in styrofoam. unacceptable and not eco-friendly.
March 27, 2015
I visited this facility
Someone recommended Virginia Highlands to me, and I was very impressed with the facility because of its cleanliness. The rooms and the dining room were very clean and spacious. The tables were setup very nicely, and the food was very good. There are different activities everyday for the residents to take part of. They have bingo, games, and arts and crafts. What is impressed me most is that you seemed like you were a part of a family. It was not as clinical as some of the other places. It felt more like you were living in a great big family where the people really liked what they were doing and caring.
July 06, 2013
I am a friend or relative of resident
I recently had a loved one here for rehabilitation. The facility was warm and welcoming. The staff were very pleasant and attentive. The best part was the therapy team. The team there did a great job motivating my Dad to participate in therapy and he was able to rehab to home. Overall, it was a good experience.
May 25, 2012
I am a friend or relative of a resident
My brother stays in this place. I've visited him here. It's a very nice facility and it's very clean. The surrounding is really beautiful, very relaxing. He stays in his room all by himself. He didn't complain anything about the food. The staff is really good. They take good care of him and provide him with his needs. They offer various activities to the residents, activities which are common like watching movies, playing card games and memory games, exercises and different others. They're doing a great job, nothing to improve.
November 17, 2011
I am a friend or relative of a resident
I was very impressed when I first walked through the doors of Virginia Highlands, which is located in Germantown,Wisconsin. I was there recently visiting a family friend. When I first entered the main room, I was recognized by the friendly receptionist there. She was very nice and cheerful. She answered a few phone calls while I wait to visit and was very pleasant to all callers. I only saw a few staff members on my visit there, and all seemed pretty friendly and pleasant. The reception area was pretty classy from what I thought. My friend that was currently staying there had a nice sized room and seemed to have all of the ammenities that she needed on campus. She seemed genuinely happy there, and didnt have anything really negative to report. I also met a few of her friends there and they also seemed pretty pleased. Overall, I would feel comfortable having a family member live there at this time.
October 03, 2011
I am a friend or relative of resident
My father in law is at this place and not too happy about it. My daughter pulled the pull cord in the common area and not one nurse came. My hubby and I looked at eachother in amazement. Not only that this is the 3rd time my father in law has fallen. His clothing disappears and he is not bathed well or at all. We had to comment about his stench several times.
July 27, 2011
I am a friend or relative of a resident
My mother, now 88-1/2 lived through and abdominal aortic aneurysm and was in rehabilitation at this facility and they did a great job. Mom is also legally blind. She decided to stay in their LTC because everyone was friendly, treated her with respect and accommodated her in everyway possible. I visit once or twice a week and they work with me and my mother to make her life as active as possible. They always call me and keep me advised of anything whatsover that goes on. I recommend it but you have to be active and do your part also.
See all reviews (9)
See fewer reviews
About Virginia Highlands Hlth Rehab
---
Virginia Highlands Hlth Rehab is a nursing home in Germantown, WI that provides patients with skilled nursing care as well as private or shared accommodations. Contact Virginia Highlands Hlth Rehab for more details on housing, services, and rates.
Map
of Virginia Highlands Hlth Rehab
---
Request Info