Meadowbrook Care Center
Claim 320 WEST MERRICK ROAD, Freeport, NY, 11520
Caring.com Listing
Talk to a Family Advisor: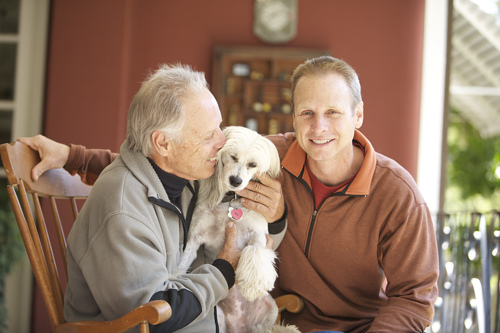 Top nearby Nursing Homes
Reviews of Meadowbrook Care Center
---
WILL325
October 03, 2016
I am a friend or relative of a current/past resident
My friend's Mom was a resident of the facility. Yes, the place is very clean. What I have witnessed is that some of the staff can be rude to the residents. If the patient needs help and rings the bell; if the aid assigned to the patient is on break or lunch, the patient must wait until the break or lunch is over to get help. My friend's Mom was supposed to get her legs checked daily. Her legs were not checked. She also needed oxygen and the facility physician told the aid to only administer oxygen if her blood pressure drops below 40. She was also supposed to have frequent blood work which she didn't get. I believe that my friend's Mom needed help and no one answered her call. She was rushed unconscious to Nassau Communities Hospital, She never regained consciousness and passed away in one day.
---
syd s
October 06, 2013
I am a friend or relative of resident
My mothers has been a resident at the Meadowbrook going on 6 yrs. She is getting the best care possible. She is 101 years young. If she would have stayed at the other facility I do not think she would be here today. At the Meadowbrook she is getting the very best of care. I would not hesitate to recommend the Meadowbrook to any one looking for that extra helping hand.
---
Ellie2
September 12, 2013
I am a friend or relative of a resident
We're all set. My mother is now in Meadowbrook Care Center. We opted for this nursing home because of the location and because of the recommendations we received for it. The place is clean. Its location is convenient for us. The staff is helpful. They made the transition from rehab to long-term care very easy for me. They are doing what they're supposed to be doing. My mom is in a shared room. It is clean and spacious enough. Her bed is positioned low so that I don't have to worry about my mother falling out of bed. They do have activities like bingo, etc. but my mother doesn't really participate in much. They also have a patio upstairs where they could bring their patients outside and get fresh air.
---
nosecondchance
August 03, 2013
I am a friend or relative of resident
My father was admitted to Meadowbrook for a respitory disorder, He was there for physical therapy and to be weened off of a vent. What I experience was not positive. From day one when I approached the attending physician with questions he was defensive and combative and told me if I did not like the treatment my father was getting I could look somewhere else. That was even before he explained what course of action would be taken to help. My father was unnecessarily sedated and tied to his bed after I was told that he tried to get up. I was also told that the reason for the meds was he was depressed and had beginning stages of alzheimers-- neither which was true. On many occassions a nurse or aid was called to assist with my father, but to no avail. I was even lied to by the attending when we set up a meeting to discuss my father's progress only to find out the Dr. was on vacation the day we scheduled the meeting. My options were limited due to my father's condition. I would not recommend this facility to anyone whose loved one cannot be monitored constantly by their family or friends or fend for themselves on a temporary basis.
---
Marvin4
July 29, 2013
I am a friend or relative of a resident
Meadowbrook is a relatively small and new nursing home. It's excellent and very good. The nursing home looks very clean. The food was served very well in their cafeteria or in the room. It was very nice. They had rehabilitation and it was excellent because they push the patients to do the rehab. The staff are very caring.
---
trish7714
July 28, 2013
I am a friend or relative of resident
My relative was admitted to Meadowbrook for short term rehab. I wouldn't put a dog in this center. My relative was degraded, ignored. My relative came to the center utilizing a bedpan or toilet . That was not an option given to her. She was told to urinate in her diaper. The first night she was saturated because no one came in after she buzzed all nite. Another nite she buzzed and when no one came in in a timely fashion she urinated in her diaper and when an aide eventually came in, she was told to finish urinating in her diaper. A bed alarm was put on for what reason I don't know and it was set off by her moving around in the bed. No one came to turn off the alarm or check on her for 20 min. We left the room so I don't know when anyone showed up to silence the alarm. There was never anyone at the nurses station. All you saw was staff members on their phones in the lobby area. Oh, I almost forgot. When she was admitted , the prior residents clothing, bedpan and toiletries were still in the room. Nothing was cleaned. Should have known then what our experience was going to be like. I do not recommend this center at all
---
me1456
December 22, 2012
I am a friend or relative of a resident
My experience with the Meadowbrook Care Center was very positive. My father was in the end stages of cancer and he was admitted to the hospice area of the facility. The first thing I noticed about the center was that the patients looked happy and well taken care of. The second thing I noticed was that the facility was very clean. The staff could not have been nicer. They went above and beyond their duties to my father. I could call anytime of day or night and was always able to speak to a nurse on my fathers floor. The nurses and staff did not leave my father unattended at all. Even overnight a nurse slept in his room in case he woke up. Not only did they attend to my dads every need, they also took the time to answer any and every question my mom or I had. They truly made the last weeks of his life better for him, as well as the rest of my family. I would highly recommend Meadowbrook Care Center to anybody needing the services of a nursing home in the Nassau County area.
---
KC13
June 12, 2012
I am a friend or relative of a resident
My dad suffered from severe Alz and was also handicapped from arthritus, which added to the complexity of managing him. We removed him from one facility after a week and moved him to Meadowbrook Care. They were marvelous. The place was immaculate, everyone is dressed and clean. Employees were professional and courteous and most understanding of the conditions we were dealing with. They put dad in mild rehab sessions which we could observe. There was weekly entertainment and a comfortable setting for meals. We tried to be there daily but felt he was always being watched when we left or could not make it.
---
Caring389018
July 26, 2011
I am a friend or relative of a resident
My grandmother moved here in June '11 to receive long-term care. The facility is beautifully designed and spotless. There is no "nursing home" smell and there are lots of pleasant, sunny alcoves where residents can sit with their family members. There is an ice cream parlor where residents get complimentary ice cream, a gift shop, and a library (with large-print books)! My grandmother loves all of these perks -- they definitely make being in a nursing home a little less scary.
She also really appreciates the physical/occupational therapy department. She likes the daily attention they give to her condition (a broken ankle that caused loss of walking ability). The therapy room is attractive and she enjoys going there. When I visited recently, one of the occupational therapists struck up a conversation with my grandmother in the hallway; it showed that she really cared. The head nurses give my grandmother quality care and answer all of her questions.
The cons: Like all other nursing homes, there is a lot of red tape here. If you want to get something done, it's not always easy. My grandmother often has a lot of trouble getting a nurse or CNA to assist her in her room. Sometimes I have to call the nurse's station from home and urge them to assist her with bathroom needs, etc. It seems like the residents whose families make the most noise are the most cared for.
If I could change one thing about this place, it would be the attitudes of the CNAs. Many are sweet and attentive, but others often refuse to help with everyday tasks unless practically forced. One time I called the nurse's station to request that someone be sent to my grandmother's room (she had called me), and one of the CNAs flat-out lied and said that my grandma had been dressed and washed for the day. But my grandmother said she was still in bed in her nightgown! Eventually, someone came and helped her get ready. This was on a weekend, when the staff is significantly smaller... I wish they had a larger staff!
But really, these issues are downsides of any nursing home (unfortunately), not just this one. All in all, Meadowbrook is a really nice place and is as homey as possible given the circumstances. I would definitely recommend it.
---
About Meadowbrook Care Center
---
Meadowbrook Care Center is a nursing home in Freeport, NY that provides patients with skilled nursing care as well as private or shared accommodations. Contact Meadowbrook Care Center for more details on housing, services, and rates.
Features of Meadowbrook Care Center
---
Medicare
Medicare Provider Number

335796
Location of Meadowbrook Care Center
---
Request Info
Get full access to reviews, cost information, and amenities