Talk to a Family Advisor: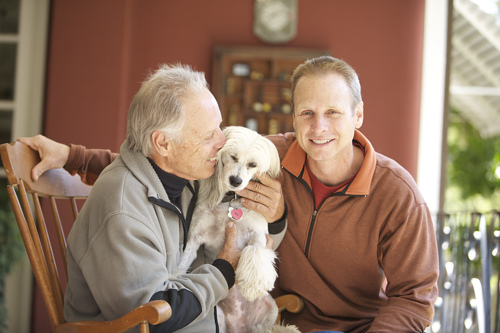 Reviews of Villaspring of Erlanger
---
GAW
August 10, 2017
I am a friend or relative of a current/past resident
My mother has been here almost a year and I cannot say anything bad about ALL of the staff that takes care of her. They treat her kindly, respectfully and lovingly. They treat her like she was their own mother or grandmother. I have been able to take a 2 week vacation and work and not worry about how she is being taken care of. After suffering through 2 years and several home health care agencies, this has been a relief for me to SEE and KNOW the great care that she receives every day there. The staff also treats me with the utmost respect and kindness. I say a HUGE THANK YOU to the entire staff!!
---
mejp
June 28, 2017
I am a friend or relative of a current/past resident
Very poor care. They Just want patients sedated and parked in the halls. They don't check them, and leave them alone unattended . Found my father in this situation. Rude nurses, I was told by one she didn't have time for my questions. They do not toilet when ask. Very under staffed. Scary. My father became septic due to their neclect. Do not use this place.
---
fredsmith11
June 14, 2017
Other
My father was there. Therapy was great. Nursing was generally attentive to our needs. He got better and went home
---
bootlicker
April 30, 2017
I am a friend or relative of a current/past resident
The care given by facility is poor. One nurse ok but most other staff is below par. Have noticed the smell in facility is horrible and every time we go in my fathers room the bed smells like urine. I've yet to see anyone clean his room even sweep. One nurse aide for sure should be in another field, was very rude to the patient. I will be looking at options of other places and notifying the state of their need to look at this facility.
---
Zuess
February 17, 2017
I am a friend or relative of a current/past resident
My mom has dementia & COPD &went there from the hospital for occupational therapy. The first couple of weeks I felt she was getting good care from the aides, especially (Anna & Cassandra) and her therapists Patrick and Stacie. The reason I am naming these individuals is because they stood out because of their great work ethic. I do feel that some of the employees are lacking in doing their responsibilities and management listens to your complaints very well, but lack the follow thru.
---
msgtspanky
May 11, 2016
I am a friend or relative of a resident
My mom is at Villaspring of Erlanger. The atmosphere is really solemn. Some of the residents know where they are and some of them don't. The food is OK. The staff is probably average and needs to be more attentive. There are two beds per room. They have activities going on, like gardening and casino machines, but my mother doesn't participate.
---
VERY POOR TREATMENT - VERY NEGLECTFUL
April 01, 2016
I am a friend or relative of resident
NEGLECTFUL - BEWARE of VillaSprings in Erlanger. I took my mother to VillaSprings for a 10 day stay for therapy to regain her strength after being hospitalized with pneumonia for 7 days. She had a Care Conference scheduled for the 12th day to discuss her progress. I insisted that the Care Conference be held on the 10th day, as her strength was much better than it was BEFORE she was hospitalized with pneumonia. At the Care Conference they had no intention of releasing her simply because the results of a urinalysis culture would not be back for a few more days...(the urinalysis had NOTHING to do with the reason she was at VillaSprings...she was ONLY there to work with PT to regain strength.) I insisted that she was going home with me at the end of the Care Conference to which the response I received was, "the doctor will be in later today and they would see if he would authorize her release." She went to VIllaSprings on her on free will and they treated her as though she was a prisoner there. Besides the face that she was now strong enough to return home, here are the reasons I WOULD NEVER recommend VillaSprings: 1) We complained to the staff on a daily basis for 8 1/2 days that my mom had severe diarrhea which is VERY abnormal for her. It was only when I went to the director of nursing that someone finally listened. She ordered a stool culture which came back that she had acquired C-diff during her stay. This can be fatal when left untreated. Its highly contagious so much so that the Center for Disease Control recommends isolation to prevent other patients from being infected. My mother was not isolated and I was informed by the nursing director that it is not their policy to isolate patients with C-diff...and therefore they left my mother's roommate in the room with her! 2) Upon finding out (via phone call on a Sunday afternoon) that my mother was positive for C-diff, I was informed that they would begin her on an antibiotic to fight the infection. I arrived almost 2 hours later to visit and my mother stated she had not yet received her antibiotic, but that she did receive her 6pm pills a few mins ago. I went to her nurse and when the antibiotics would be started and she informed me they would give her the first pill at 9 pm. I asked her if the delay in beginning treatment was because the medicine had yet to be delivered and I was informed that they had it and that 9 pm was just a more convenient time for them. I then insisted that they prolong treatment no longer and she took her the first pill at 7pm. 3) When my mother first arrived at VillaSprings she was very weak and could not get out of bed or get to the restroom without significant assistance. While I was there with her the 2nd day, I had to get assistance for her from the nurse aids in the restroom. Upon the aids getting her back to her bed, I noticed they left the bathroom in filthy conditions. There was poop (mind you diarrhea from the C-diff) on the walls, hand bars, toilet base, seat, everywhere. Then I noticed my mom also had poop smeared on the back of her hand, on her bare shoulder and on her cheek. The nurse aid did not even attempt to assist my mother in washing her hands or cleaning my mother up...she just put her back in bed that way. 4) On her last full day at VillaSprings I arrived at 1:35pm. A few minutes later a nurse aid brought my mother's room mates lunch tray to her room mate and left. At 1:45 my mother informed me that she was still waiting for her lunch. I walked out to nurses desk to enquire on the whereabouts of her lunch. Her nurse told me that her lunch ticket must have gotten lost and that she would go down and get her a tray. At 2:15, still no lunch. I returned to the nurses desk to enquire where my mom's nurse was with my mother's lunch. The nurse that was behind the desk acted and spoke as though she was on drugs...she was slurring her words and could not take down correct info or appear as though she comprehended much. (I was later informed that she is an RN!) She finally said she would go down and get her a tray. I waited by nurses station another 10 mins and she reappeared and stated that someone downstairs is now preparing a tray for her. FINALLY at 2:40 in the afternoon a tray appears in her room by the same nurse aid that brought the room mates tray in at 1:35 and states, "I'm sorry you didn't get your tray...I usually bring both trays in at the same time." She then leaves and my mother begins to eat, only to have the same nurse aid walk right back in the room with a wheelchair scale and tell my mother it was time to get weighed...rather than allowing her to eat the lunch that was almost 3 hours late!
---
Patient of this facility
March 08, 2015
I visited this facility
I was a patient at this hospital and hope to never be there again. The food was cold garbage.y The staff was always yelling to get up for breakfast at 5am and go to the dining room. You want food in your room and do not care to look at people worse than you first thing in morn. Big problem was getting some one to help you to bathroom. I found out to set the alarm off in your chair will get their attention,
---
camiel
February 01, 2015
I am a friend or relative of resident
My husband was recovering from a severe stroke, when he went to Villasprings.He really didnt get much rehab and spent most of his time in bed.He wore the same catherer for 20 days and ended up having a kidney infection,which set his recovery back.He then was sent back to the hospital for treatment.I do not recommend this place at all.
---
rita8533
March 04, 2014
I am a friend or relative of resident
My dad lived his last 5 months under hospice at Villa in 2007. I'm sure the staff has changed as well as other things since then, but at that time we were very pleased with everything. My dad was well cared for and when able he participated in activities, church, 4th of July celebration, and really liked the meals as did we. From Aug. 2010 until Oct. 2013 when she passed at 95 yrs, my dad's sister enjoyed living at Villa. Her care was excellent, she made a lot of friends, and loved all the activities. She passed suddenly from pneumonia.
---
barbara miller
February 01, 2014
I am a friend or relative of a resident
Mom is staying in Villaspring. It is a nice place and it has a Medicaid bed available. I guess there are fancier places out there, but this is a nice one. They are not as larger as I like and the rooms are as not as large as I want it to be, but it is an inviting and a very homey place. The service that they provide is adequate. It can be better in some areas, but they do have very compassionate and caring staff. I think like all homes, they can have more staff. For the most part, we have not experience any staff that is not caring or not very respectful with our mom or very responsive to any concerns we may have. They have an activity director there that keeps them very active on anything they want to be involved in. Mom seems very happy with her food and the food seems adequate. However, I haven't tried it myself. They try to keep them out of the room and into the activity room with things going-on on the better part of the day.
---
shleesmith
February 04, 2011
Great place!
My Mom receives excellent, caring supervision. The building is beautiful! Everyone has been kind and helpful. If someone has to be in a nursing home, this one is well above average!
---
barbara-1
February 06, 2010
My loved one stayed here
On my father's first day at villasprings he was given sour milk with an expiration date from one week earlier. His bed sheet was not changed, he was not given fresh water on one occasion from one day to the next, the rehab nurse put him on the bicycle and let him pump for 20 minutes. He was 90 years old and was in extreme pain the next day from sore muscles. The last day he was at villasprings he fell and the young man caregiver on the floor walked out of my father's room when we were trying to lift him without even offering us any help. That was when we yanked him out of villasprings. I do not recommend this nursing home.
---
About Villaspring of Erlanger
---
Villaspring of Erlanger is a nursing home in Erlanger, KY that provides patients with skilled nursing care as well as private or shared accommodations. Contact Villaspring of Erlanger for more details on housing, services, and rates.
Features of Villaspring of Erlanger
---
Medicare (ratings last updated: 06/16/17)
Health:
Overall:
Quality:
Staff:
Medicare Provider Number: 185447
Ownership Type:

For Profit Corporation

Date Certified:

05/01/2017
Location of Villaspring of Erlanger
---
Request Info
Get full access to reviews, cost information, and amenities